Building Connections
As we enter a new way of working, the power of connections can't be denied.
Connections will fuel creativity, ideas and inspiration. Join us and discover how to redesign and fit out your workplace for the future way of working.
The future of working
is already

here
The way we work has changed forever. Gone are the days of presenteeism and desk-based offices – a new mix of flexible working is ushering in a new age. Nevertheless, there is still a strong desire to go back to the office as a place to connect and collaborate. As a result, offices will be transformed into collaborative spaces that help staff and clients build connections.
Reimagine your workspace and step into the future of working.
Contact us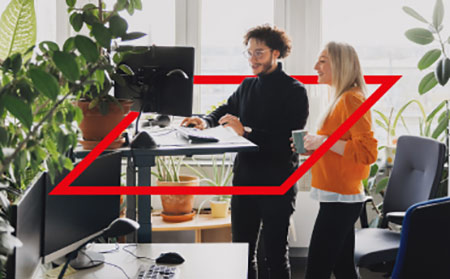 A flexible way of working that empowers staff is one of the key differentiators between pre- and post-pandemic working. Going to the office every day will be a thing of the past. People will have the choice to work wherever suits them best.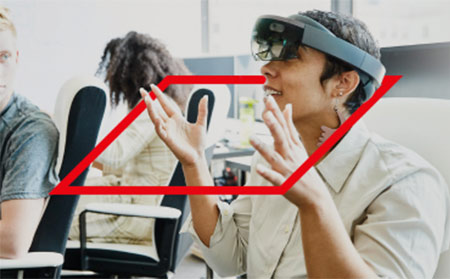 The future workplace depends on having top notch technology to support staff wherever they're working from. High quality technology can enable meetings across continents, ensure a healthier and cleaner office, and create immersive experiences.
The pandemic has helped us focus on what's really important – our health and wellbeing. Companies are adopting a holistic approach to their staff, ensuring that they not only have a healthy work/life balance, but that they are supported both professionally and personally.