Our purpose is to shape the future of real estate for a better world. It has deep roots in our identity and history, and is the guiding principle informing our sustainability program.
How do we approach sustainability?
Discover how our purpose-driven global sustainability program delivers impact on climate action
for sustainable real estate, healthy spaces for all people, and inclusive places for thriving communities.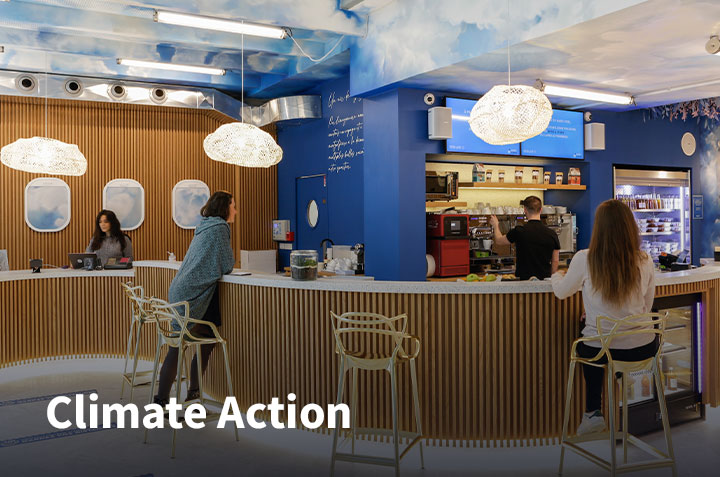 We take urgent climate action that accelerates the transition to net-zero, enhances performance, mitigates risk and helps shape a better world.
We create safe and healthy spaces that promote productivity, wellbeing and sustainability.
We provide fair and inclusive places that create positive social impact and equal opportunities.
Tétris Global Sustainability Report
We have published our 2021 Global Sustainability Report. See how far we have come in our sustainability strategy, learn more about our sustainability stories and key initiatives in 2021, and discover how we contribute as a leading design and build company to shape the future of real estate for a better world and to create inspiring spaces for all people.
Download the report:
Our commitments and awards
World's Most Ethical Companies
A World's Most Ethical Company in 2021 for the 14th year running, as a subsidiary of JLL.
United Nations Global Compact
Part of the international commitment to take action on human rights, labour standards, the environment and the fight against corruption.