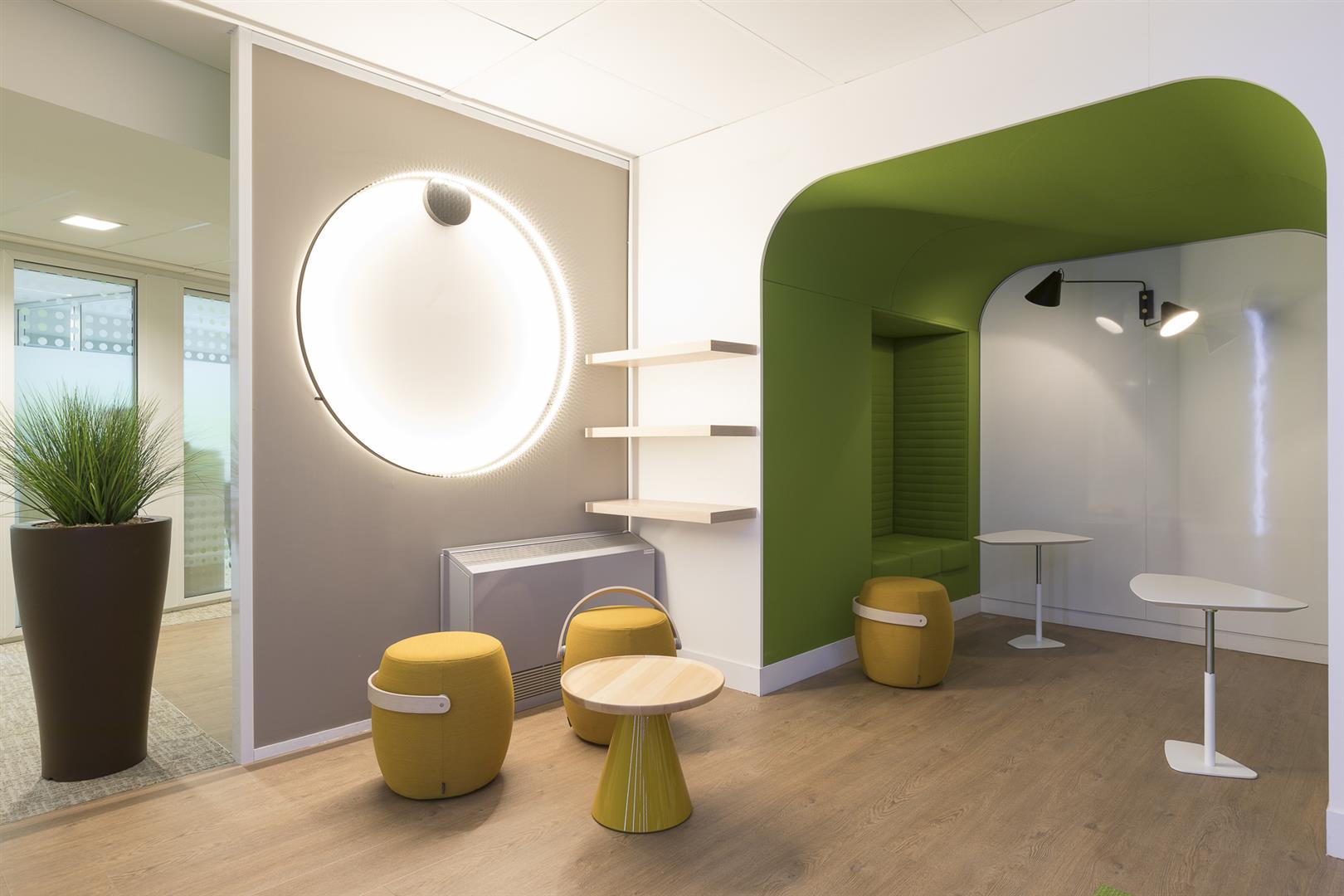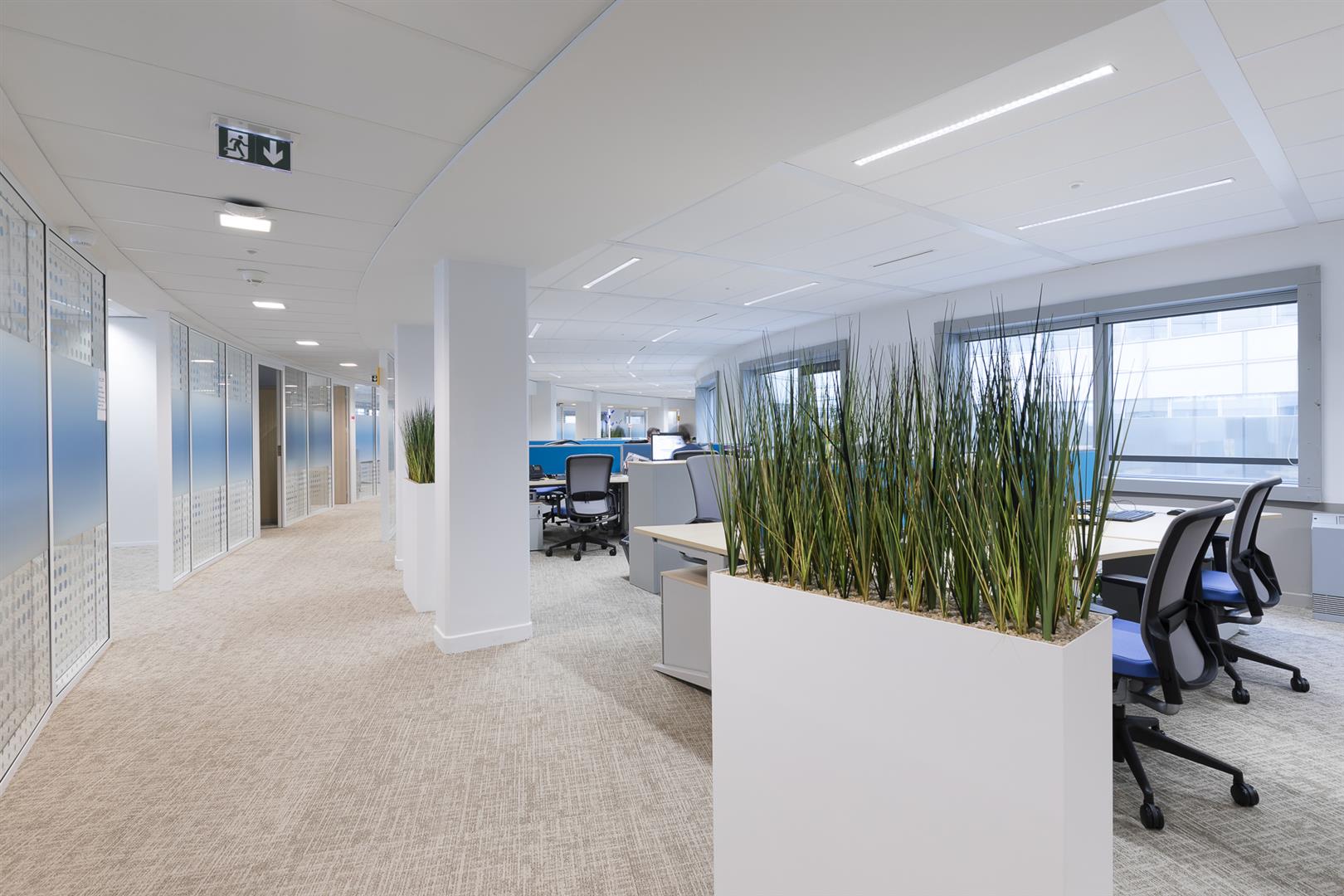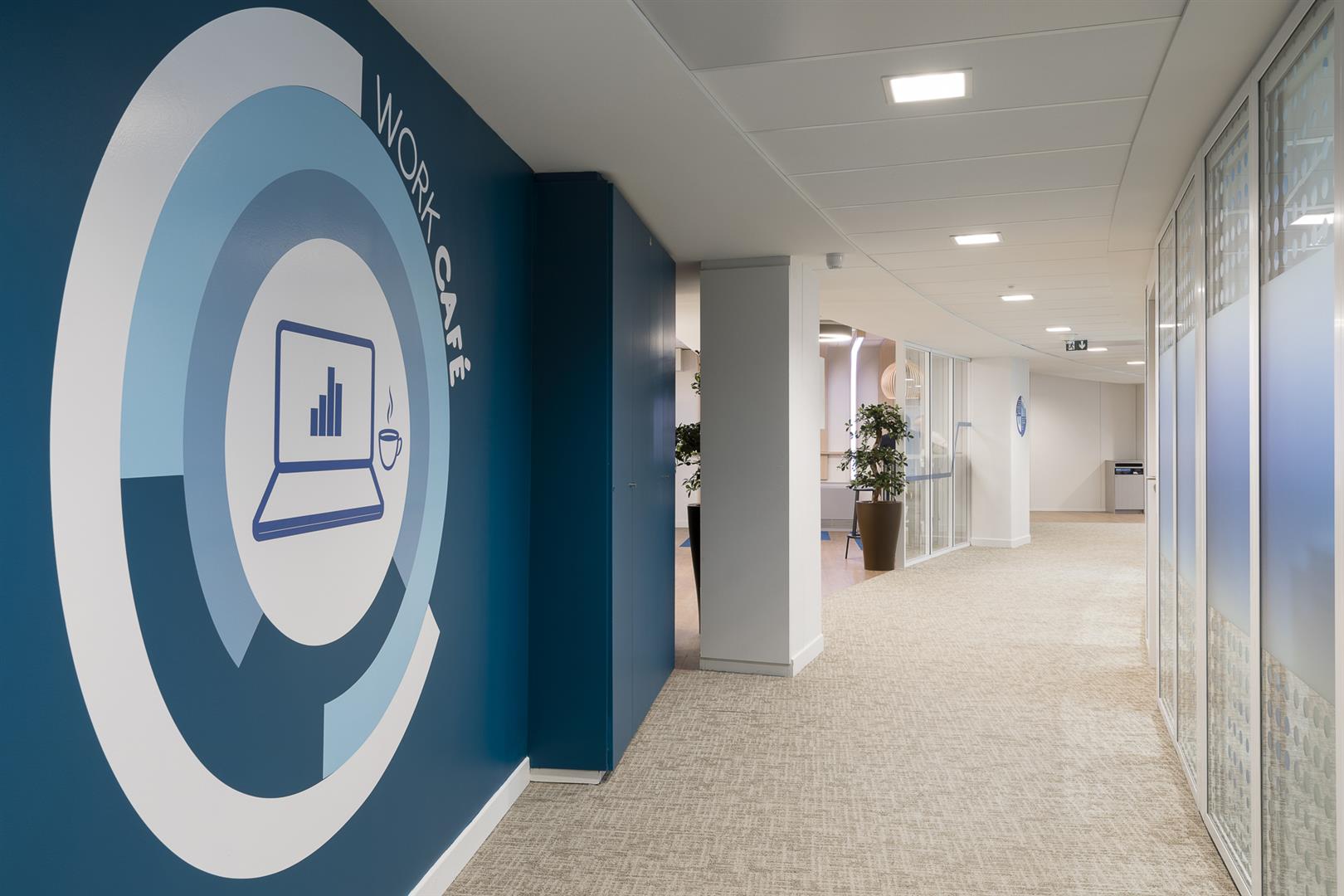 1 / 11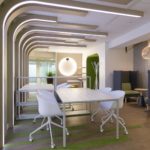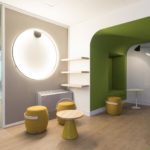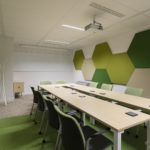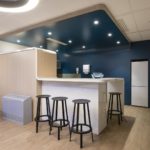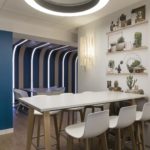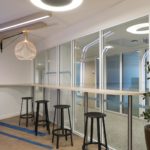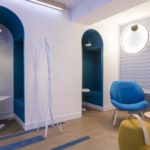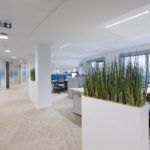 After a successful first mission in 2015, Covéa, a mutual insurance group, again turned to Tétris for a new team grouping project.
Nearly 650 employees from 2 different sites were gathered on the site of the Place des Cinq Martyrs Lycée Buffon in the 14th arrondissement of Paris.
Over 8500 m², new informal spaces, meeting rooms and a cafeteria have been designed by the design teams of Tétris to provide employees with numerous areas of informal work or relaxation, all in shades of blue and green.