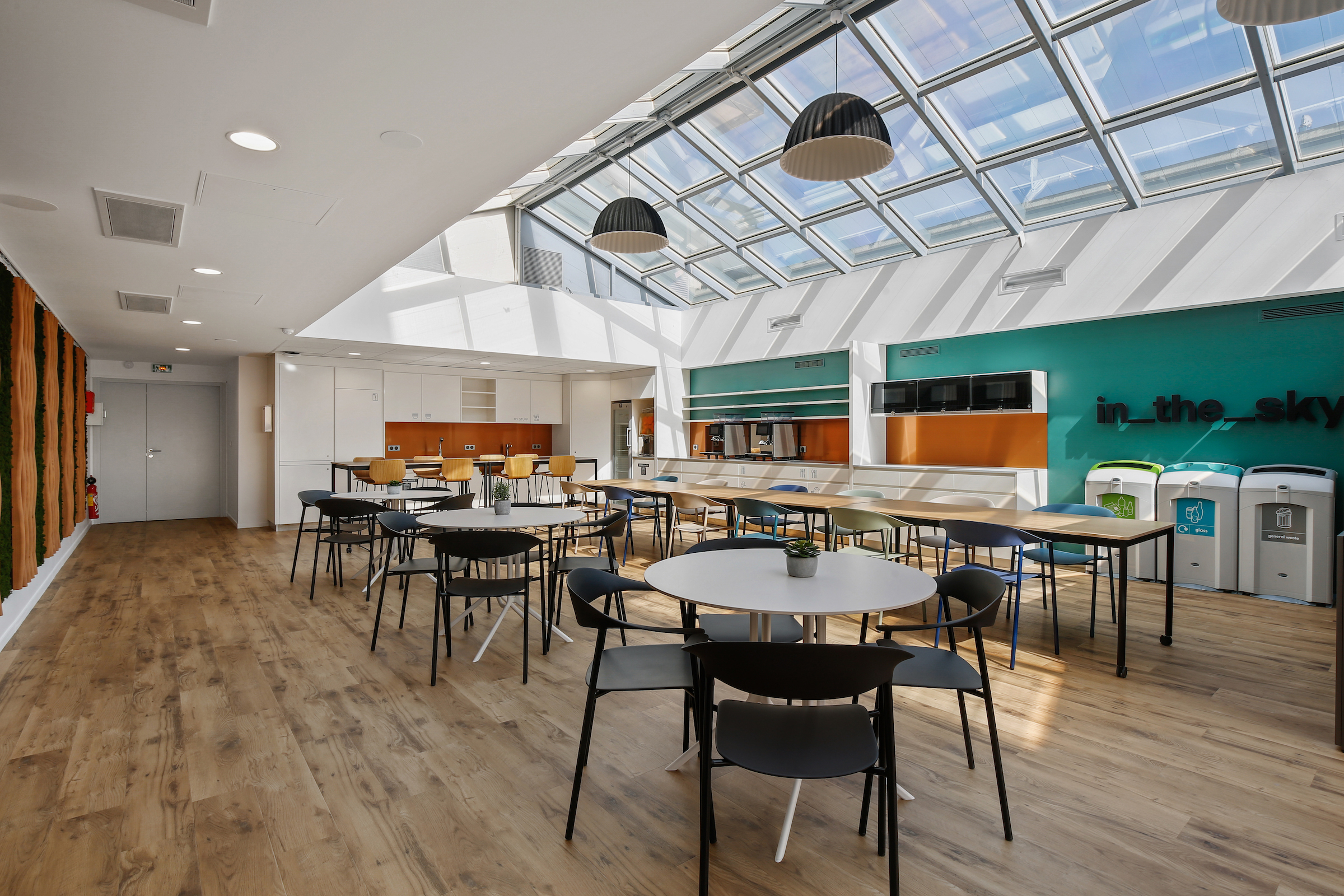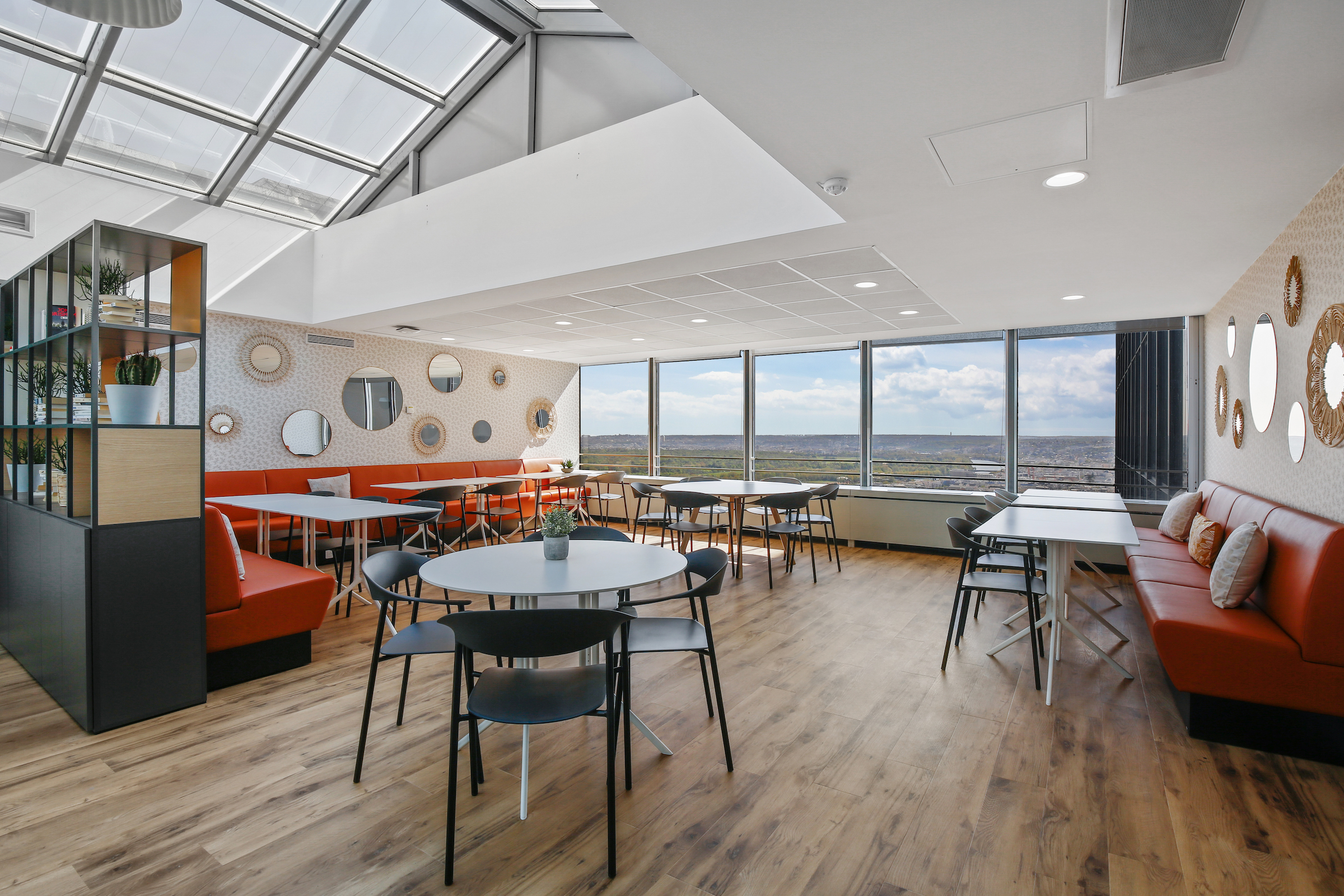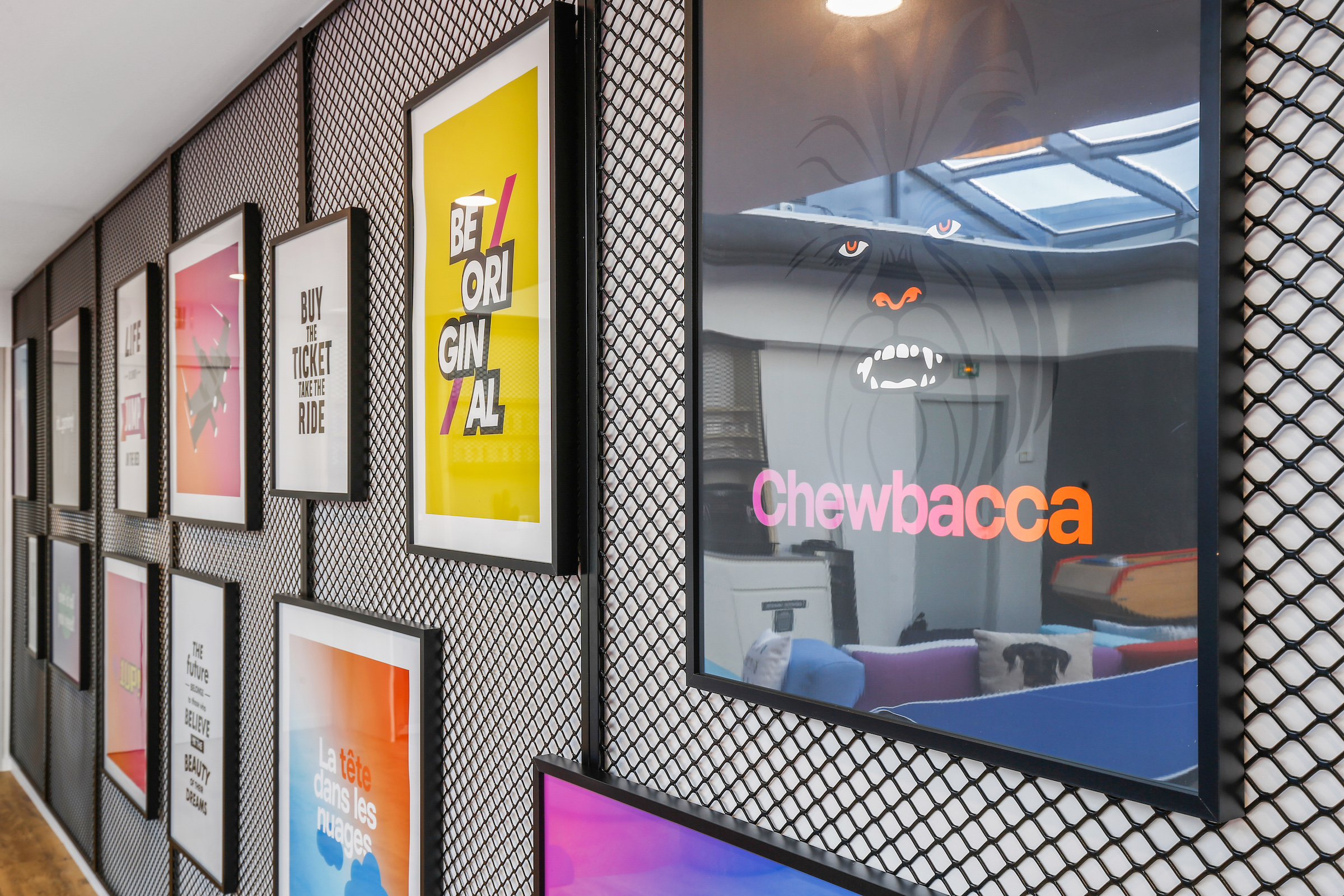 1 / 12
VMware entrusted us with the renovation of its offices in La Défense with a clear objective: to make employees want to come back to the office and meet up with their colleagues after a year of teleworking.
In an age of flexibility and hybrid work, the office must take on a new meaning, adapting to the new working modes of employees and offering them an improved experience. This is particularly true in the context of a tech company where everyone can carry out their missions remotely thanks to the new tools whose use has been democratised during the health crisis (Teams, Webex, etc.). Read more
For this first phase of work, three spaces have been redesigned and fitted out to provide a definite added value to the work experience. The reception space showing VMWare's image from the start. The In_the_sky! room has a warmer loft style, serving as the company's central living space. The Irl_game! room, on the other hand, is colorful: it has a geeky, intimate atmosphere that is conducive to sharing.
Each type of furniture was prescribed in line with the concept proposed to the client. Each space was created with its own identity while maintaining a general coherence (whether in the choice of suppliers, colours or types). The idea was then to apply the first concept to the different floors in order to have a real customer DNA. We integrated informal zones into spaces that had previously been very formal. A real break was created and employees now take full advantage of these spaces.