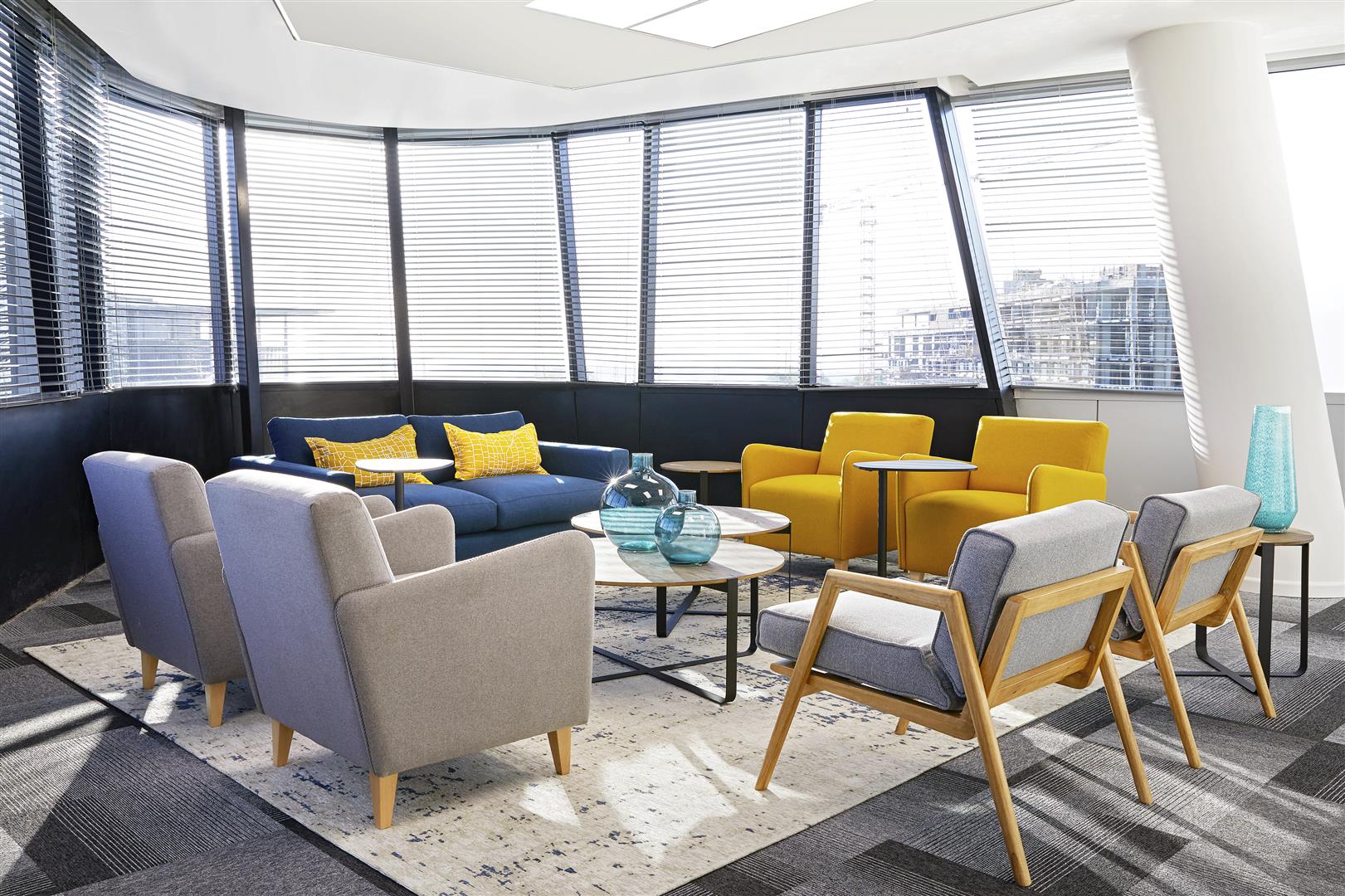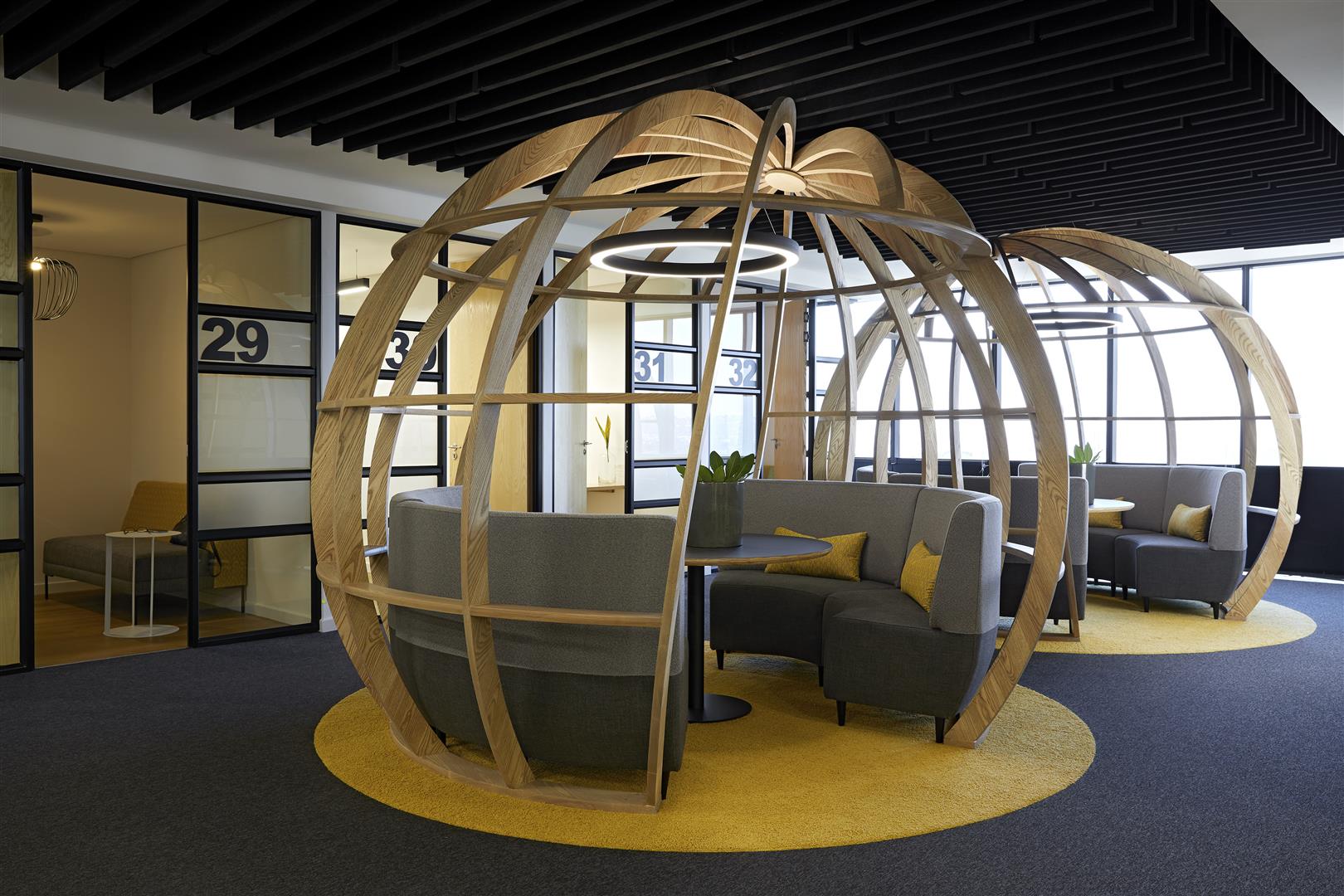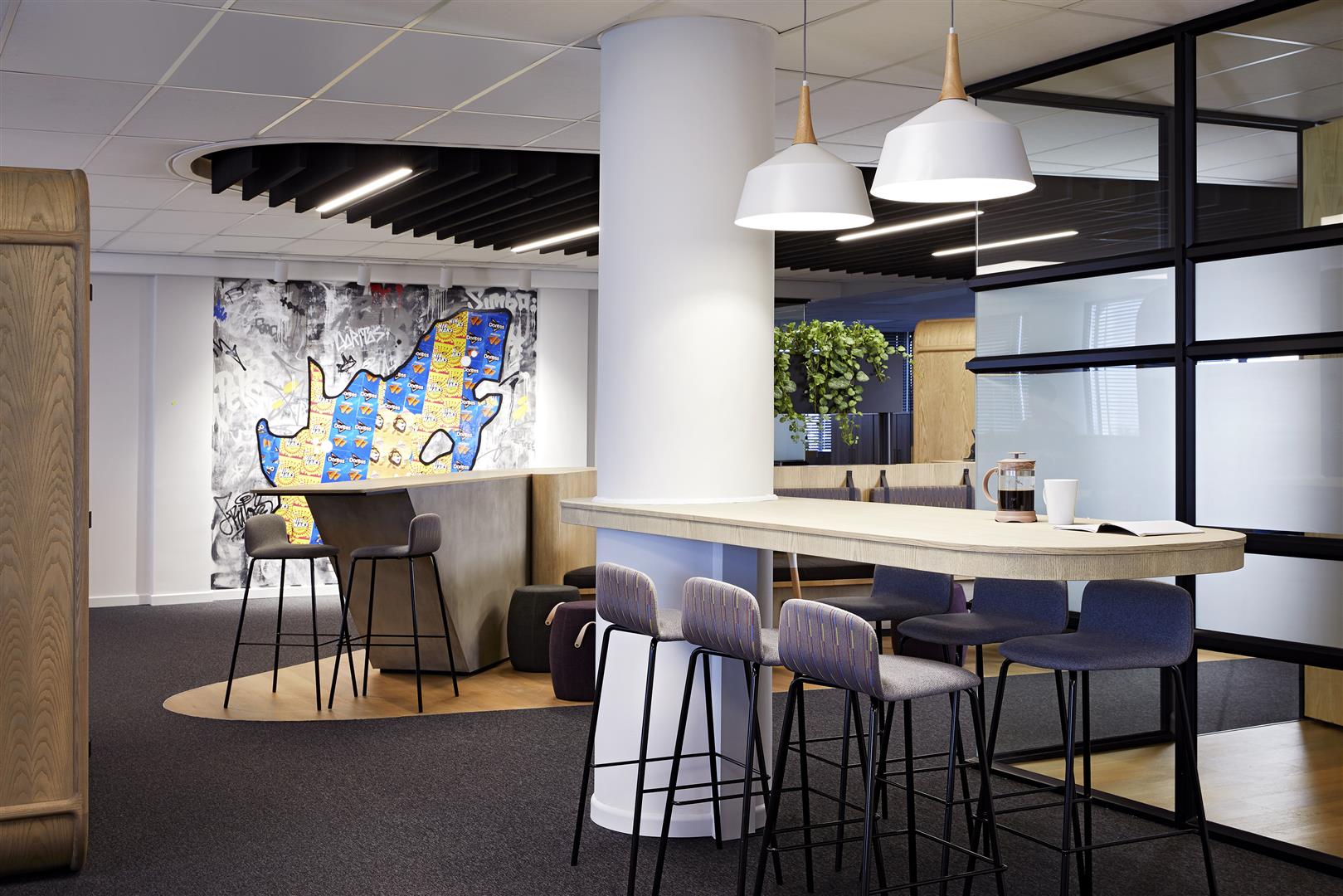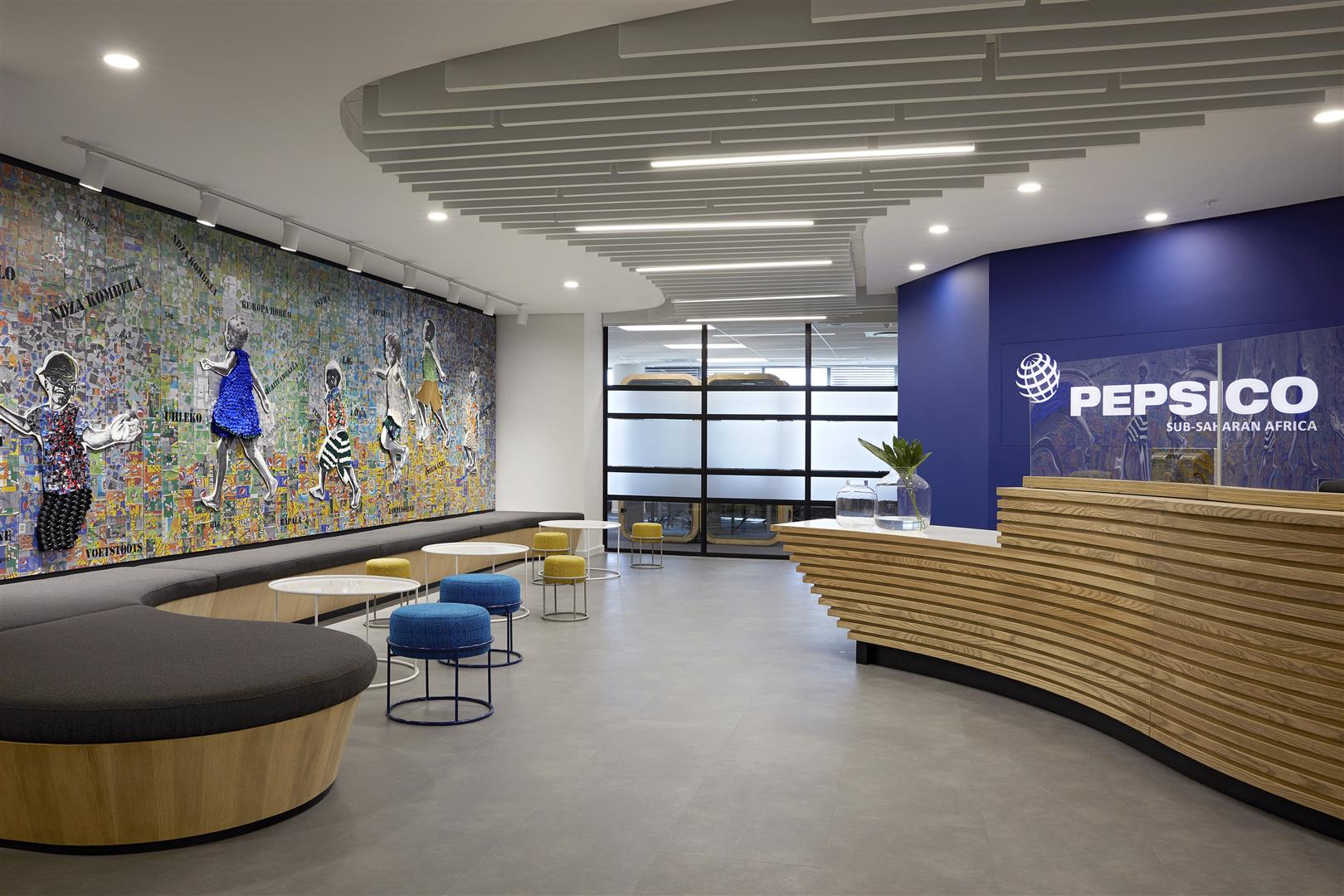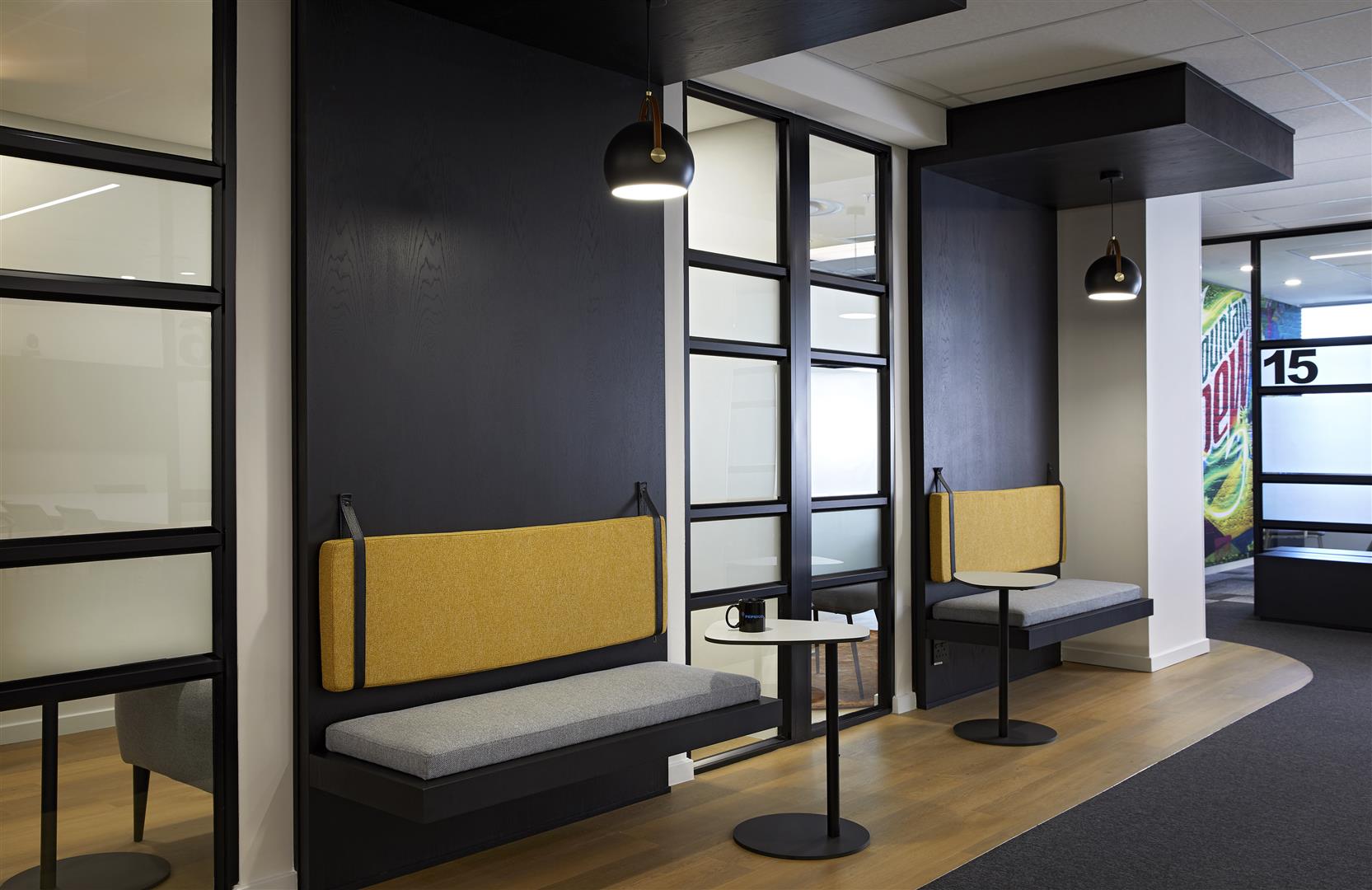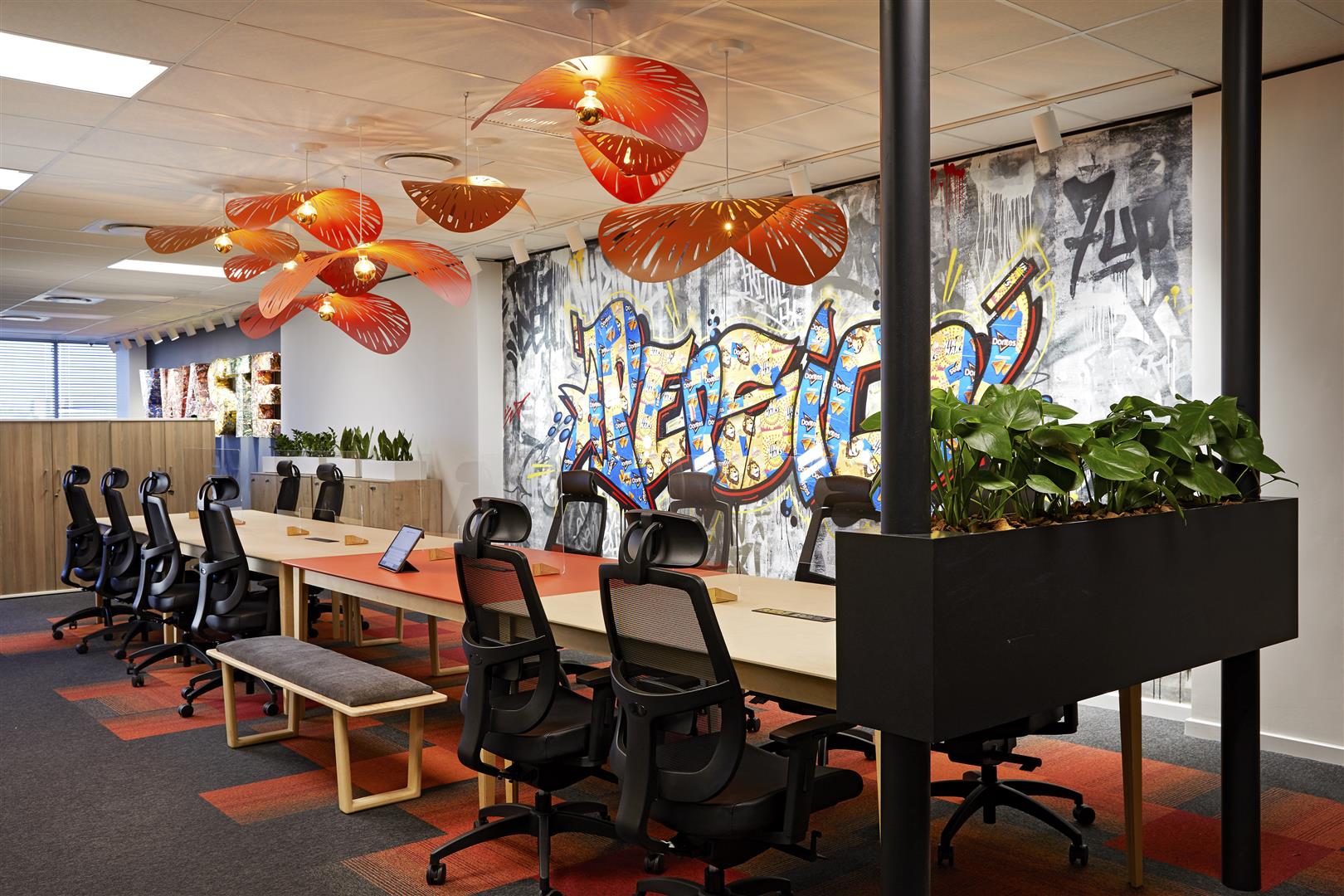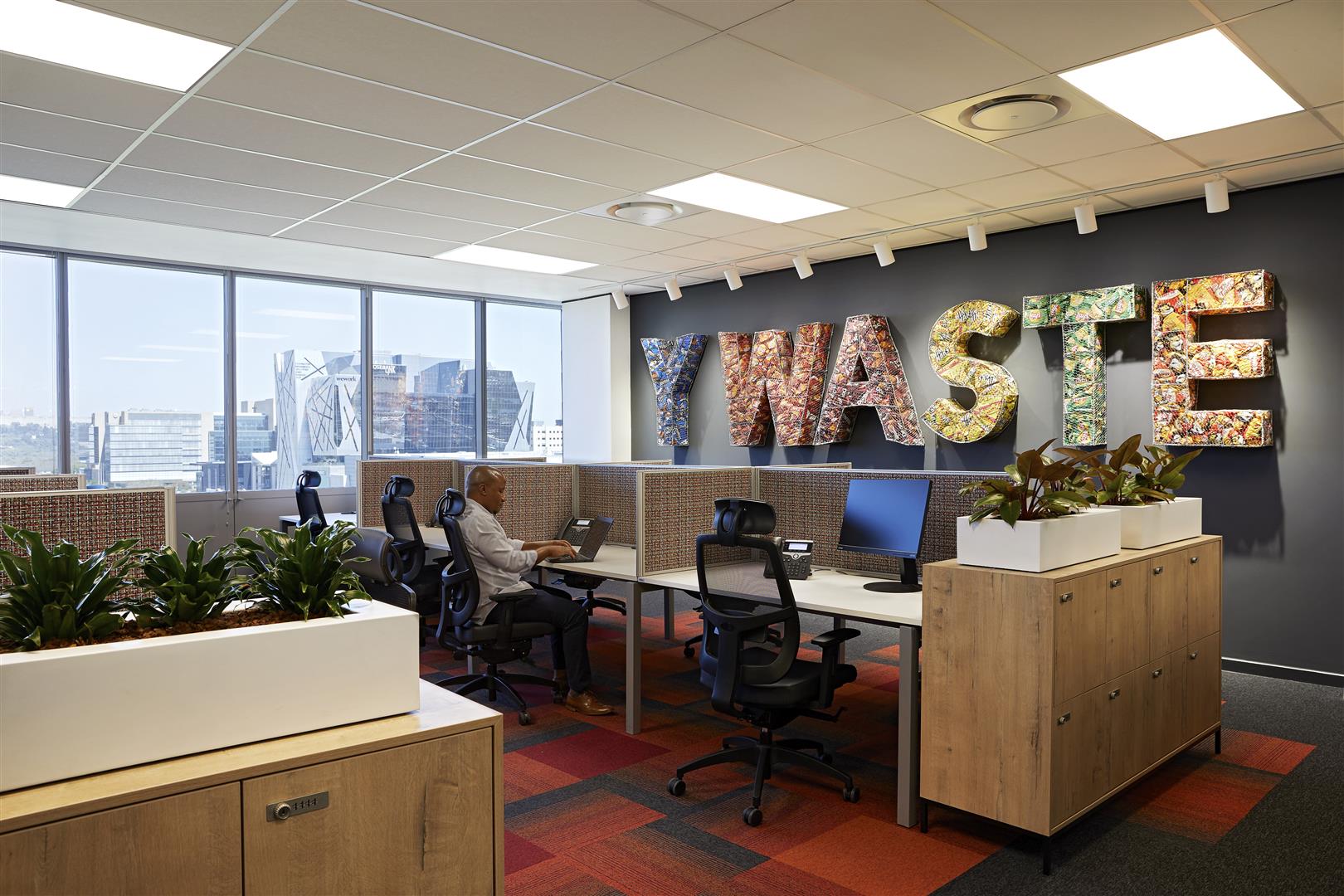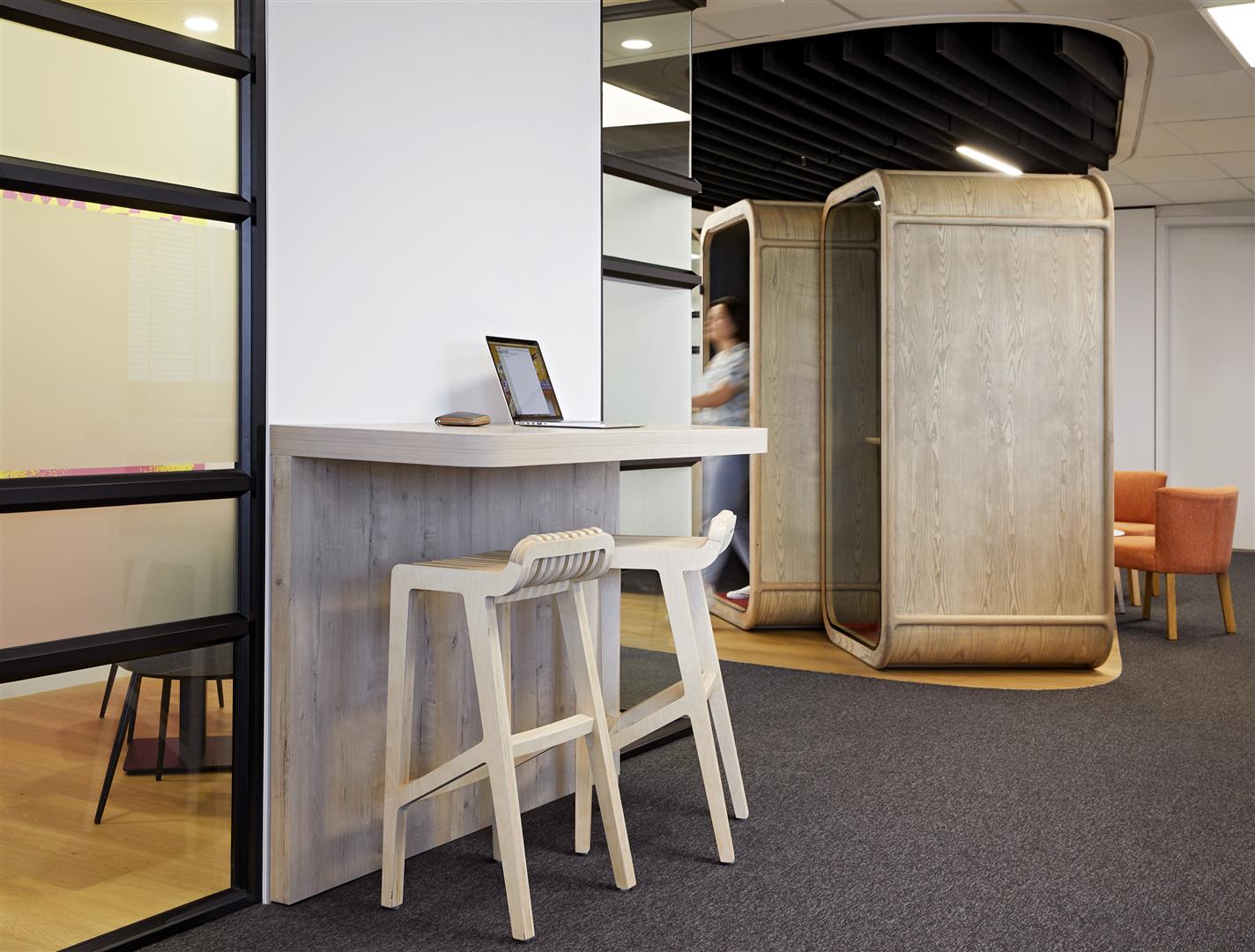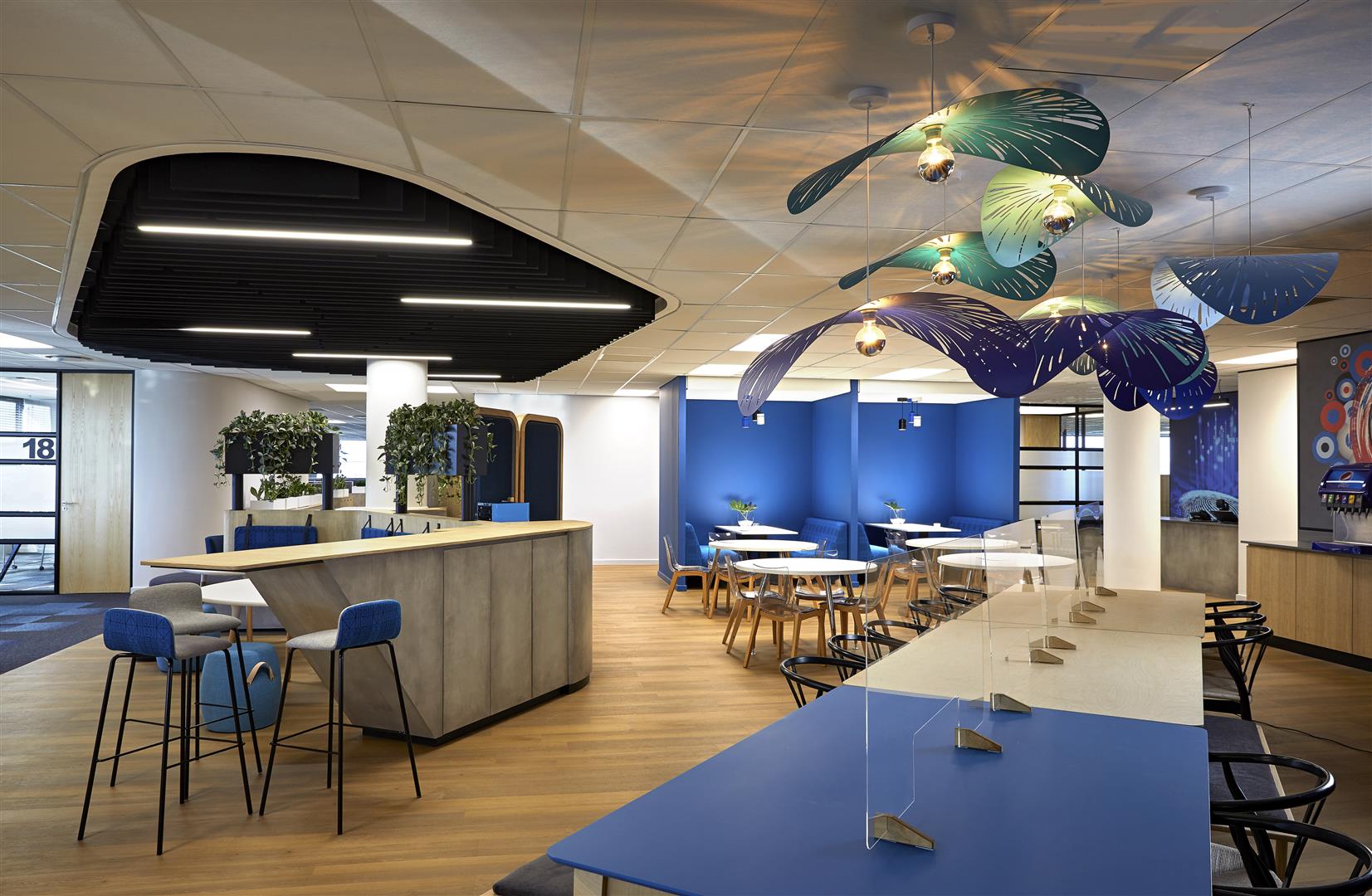 1 / 14
As a global snacks and beverages company, PepsiCo is all about creating joyful moments by bringing smiles 'with every sip and every bite', and their exceptional new address in Rosebank brings people together in this very spirit.
The crisp lines of the space are juxtaposed with custom artworks by local artists using PepsiCo recycled materials, reflecting the company's commitment to sound environmental practices. These include graffiti walls; a mixed media mural entitled You're it! by Vera Schmidt, using bottle caps and crisp packets; and a custom copper wire sculpture created by a PepsiCo staff member. Read more
Designed around the concept of What's your flavour? and a far cry from the company's previous cellular offices, the activity-based working design centres on departmental neighbourhoods, with colour-coded work and pause areas.
Organic curved shapes, concrete and glass with sweeping vistas create movement, leading people from one neighbourhood to the next as they switch tasks. Curved partitions, tables and organic ceiling designs reinforce this, with a standout feature, two dome shaped seating booths designed to replicate the iconic PepsiCo logo globe symbol.
Open plan layouts and extensive use of glass often present acoustic challenges, so Tétris worked with a specialist consultant to incorporate functional acoustic materials. Creating a cohesive design language, while featuring PepsiCo's many unique brands also presented a unique challenge. To ensure balance, the base of the space was kept neutral with charcoal, white and light timbers, incorporating product branding through feature wall treatments, art and gradient colour-coding.
A variety of formal and informal workspaces include open and closed focus spaces, meeting areas, sound-proofed phone booths, multifunctional open collaboration and closed collaboration spaces.

The end result is a striking and functional showcase of the PepsiCo culture, products and brand.
Client testimonial