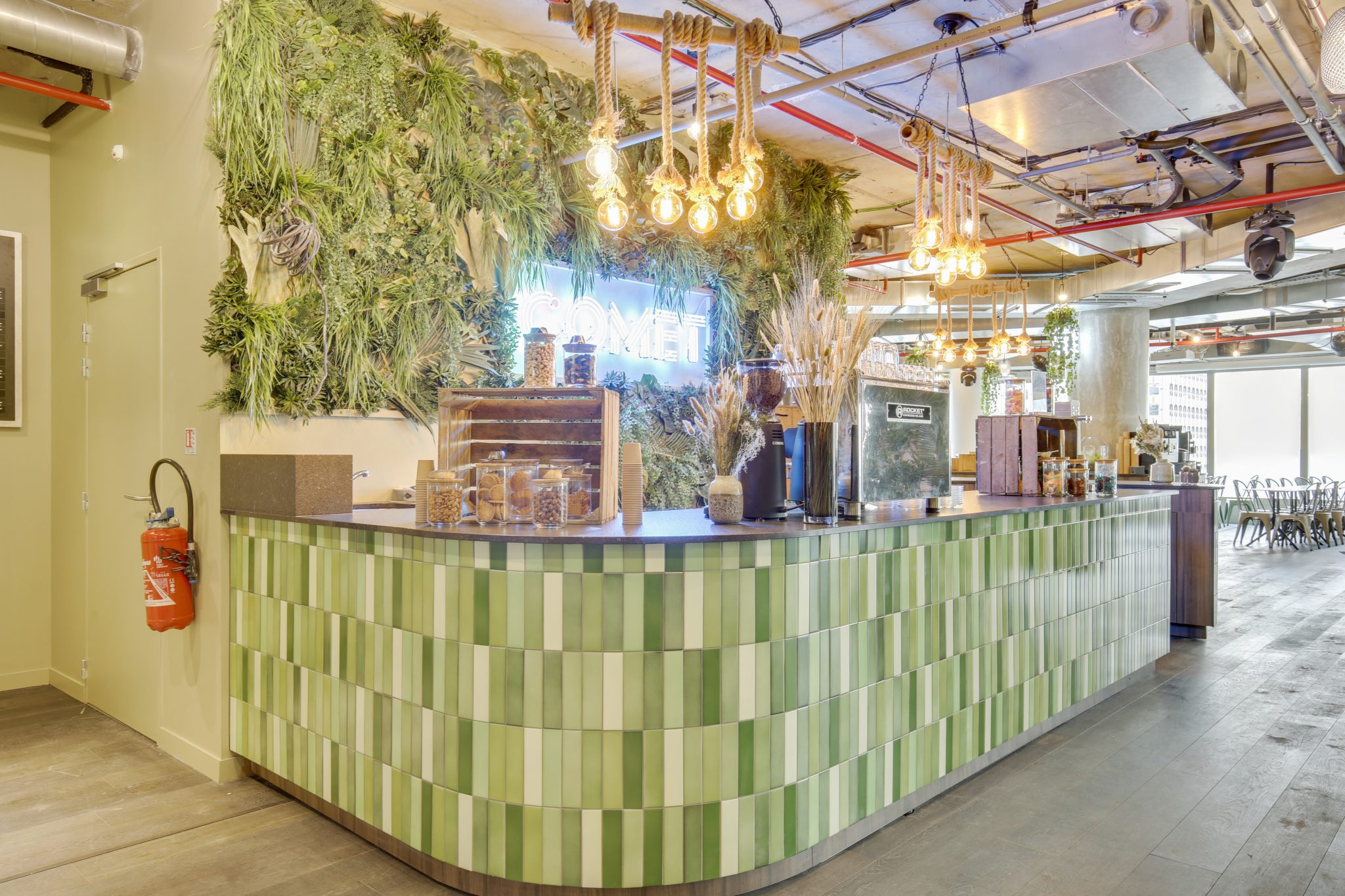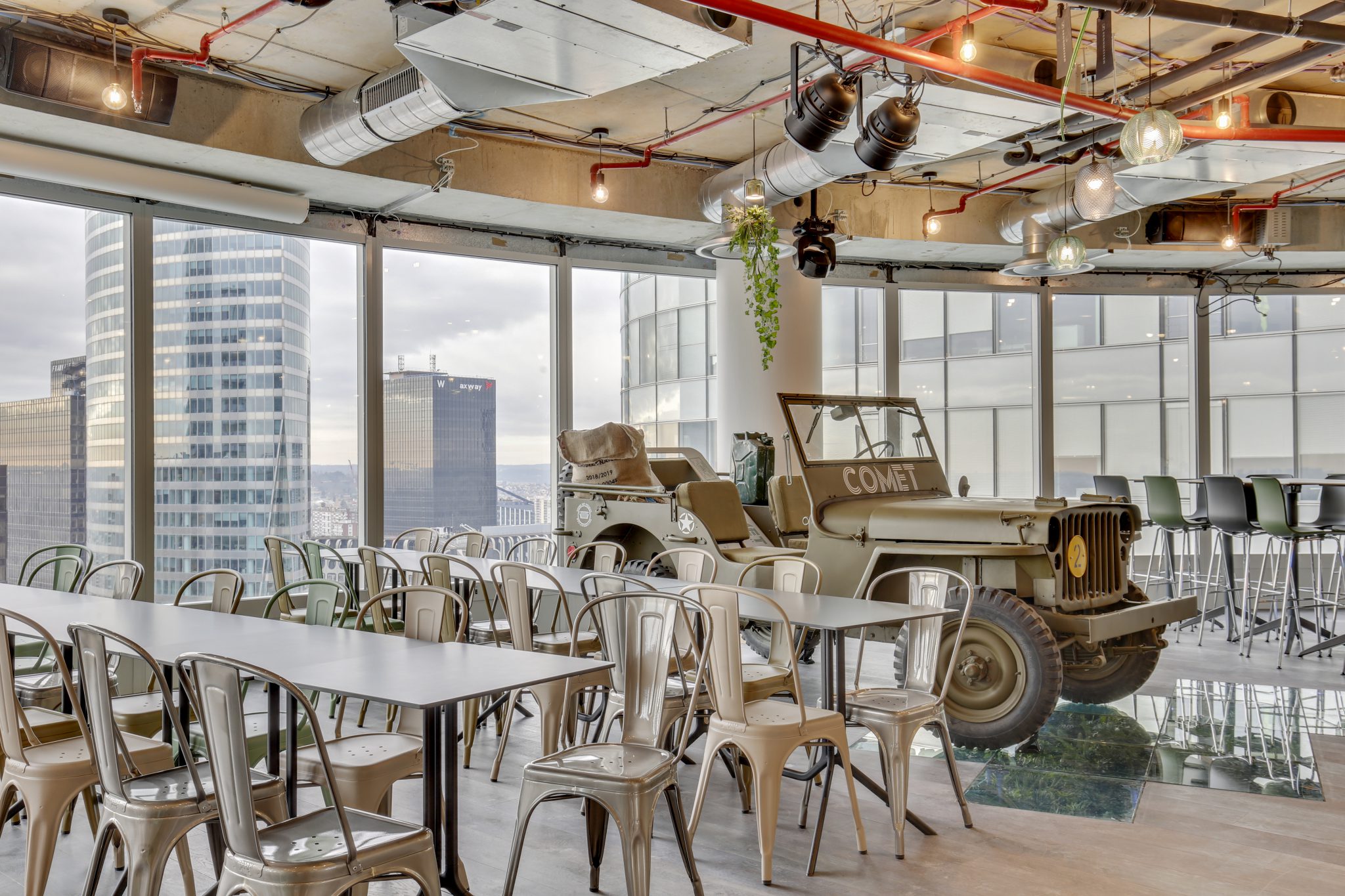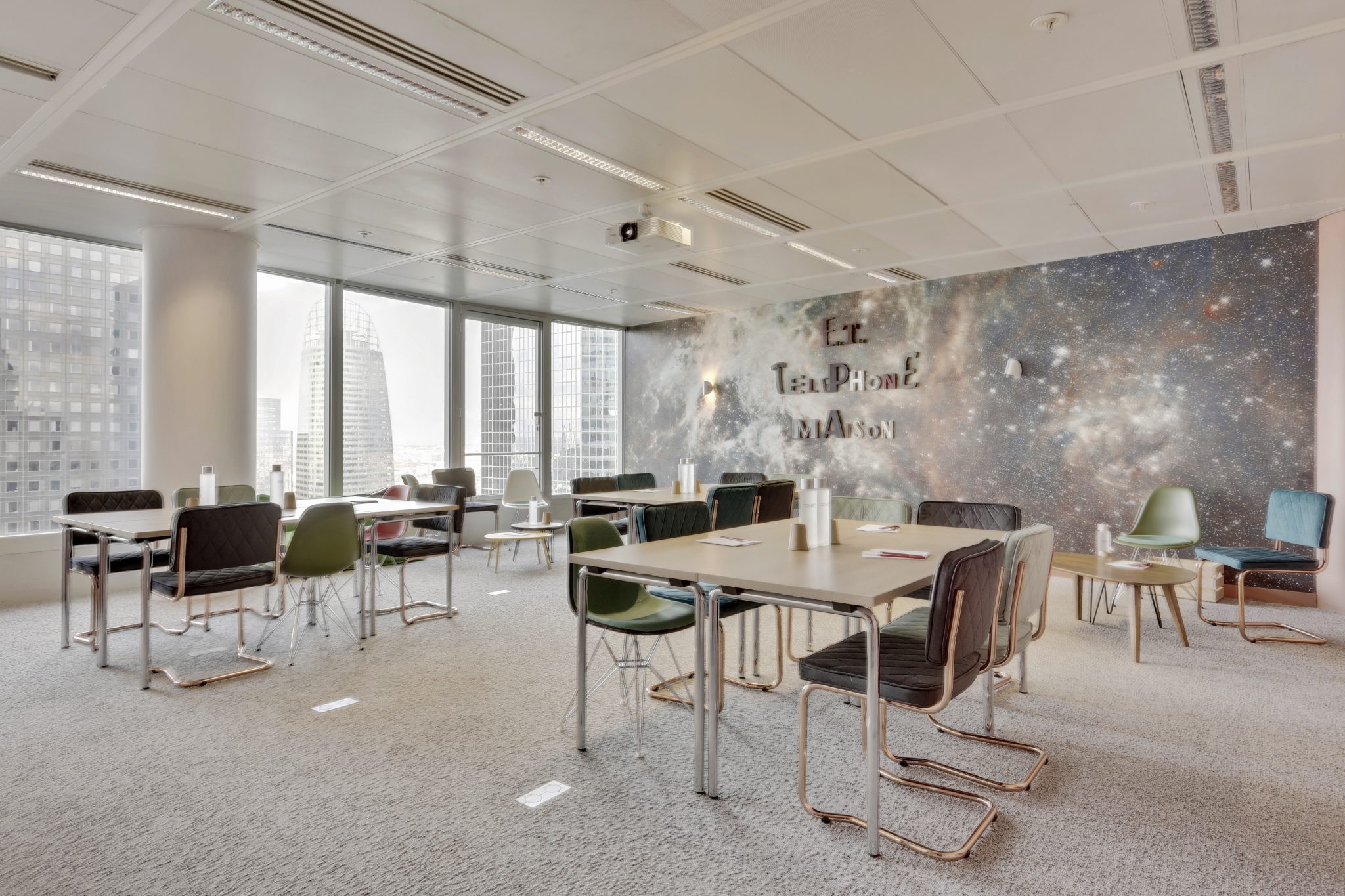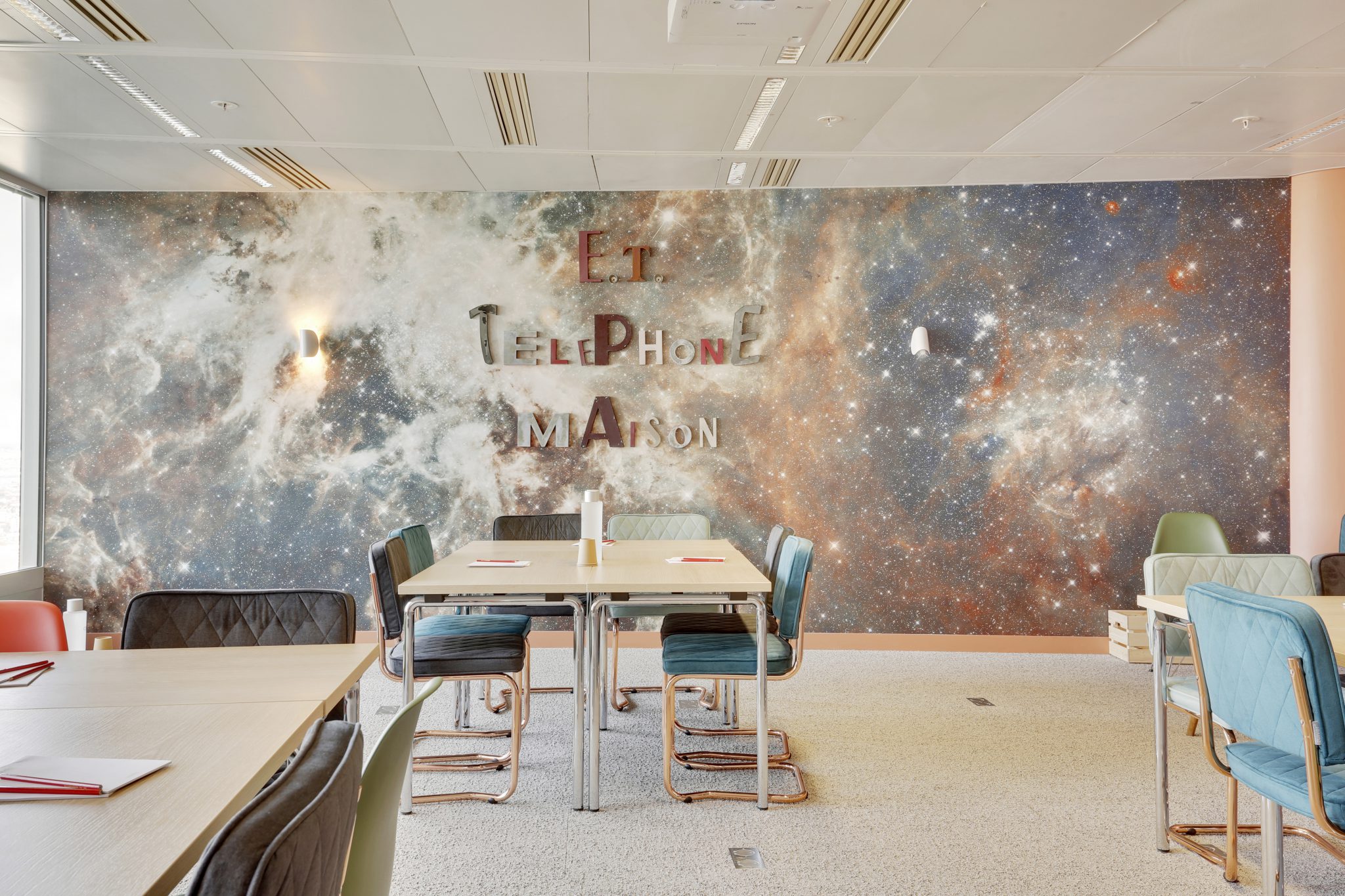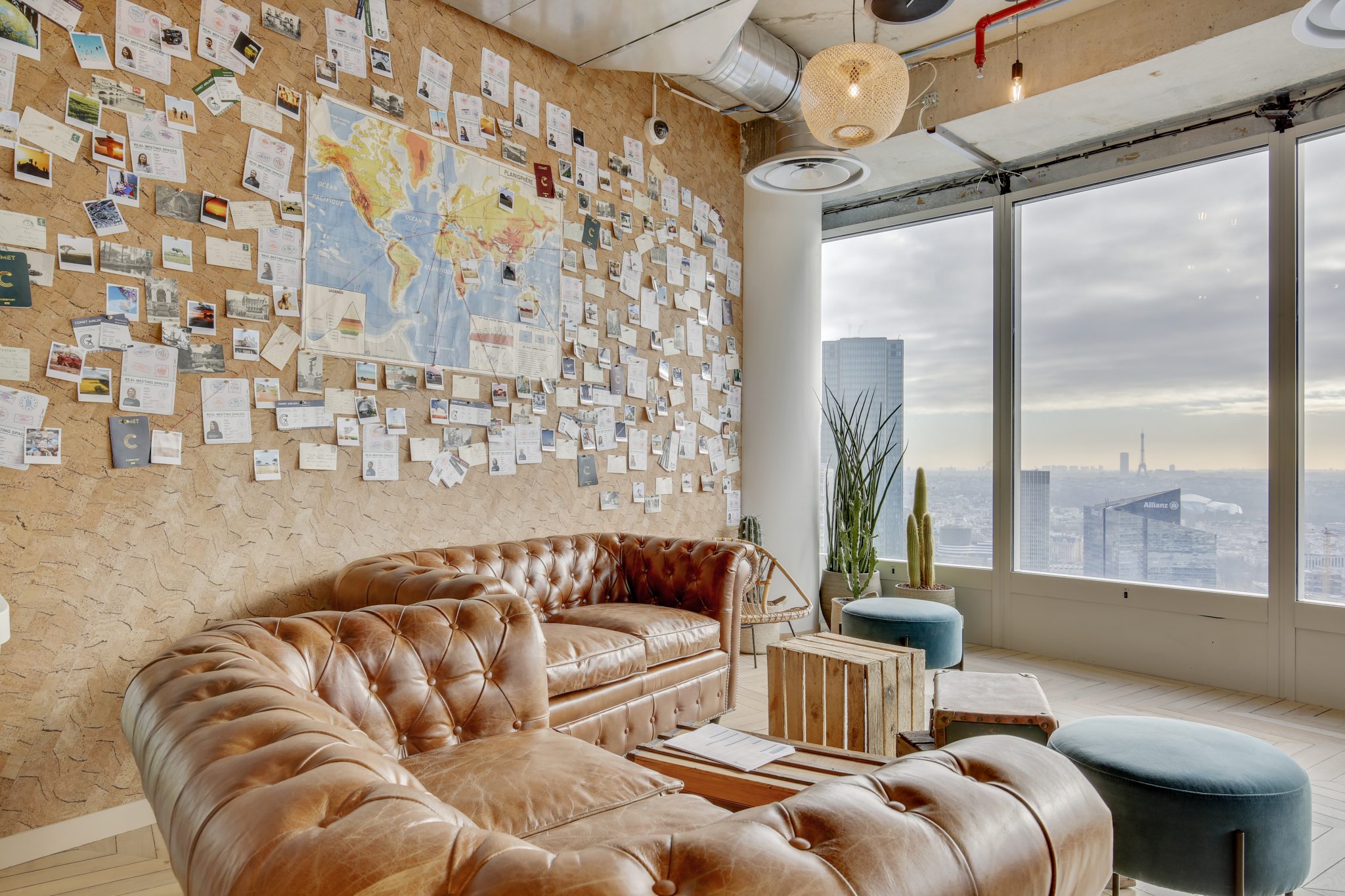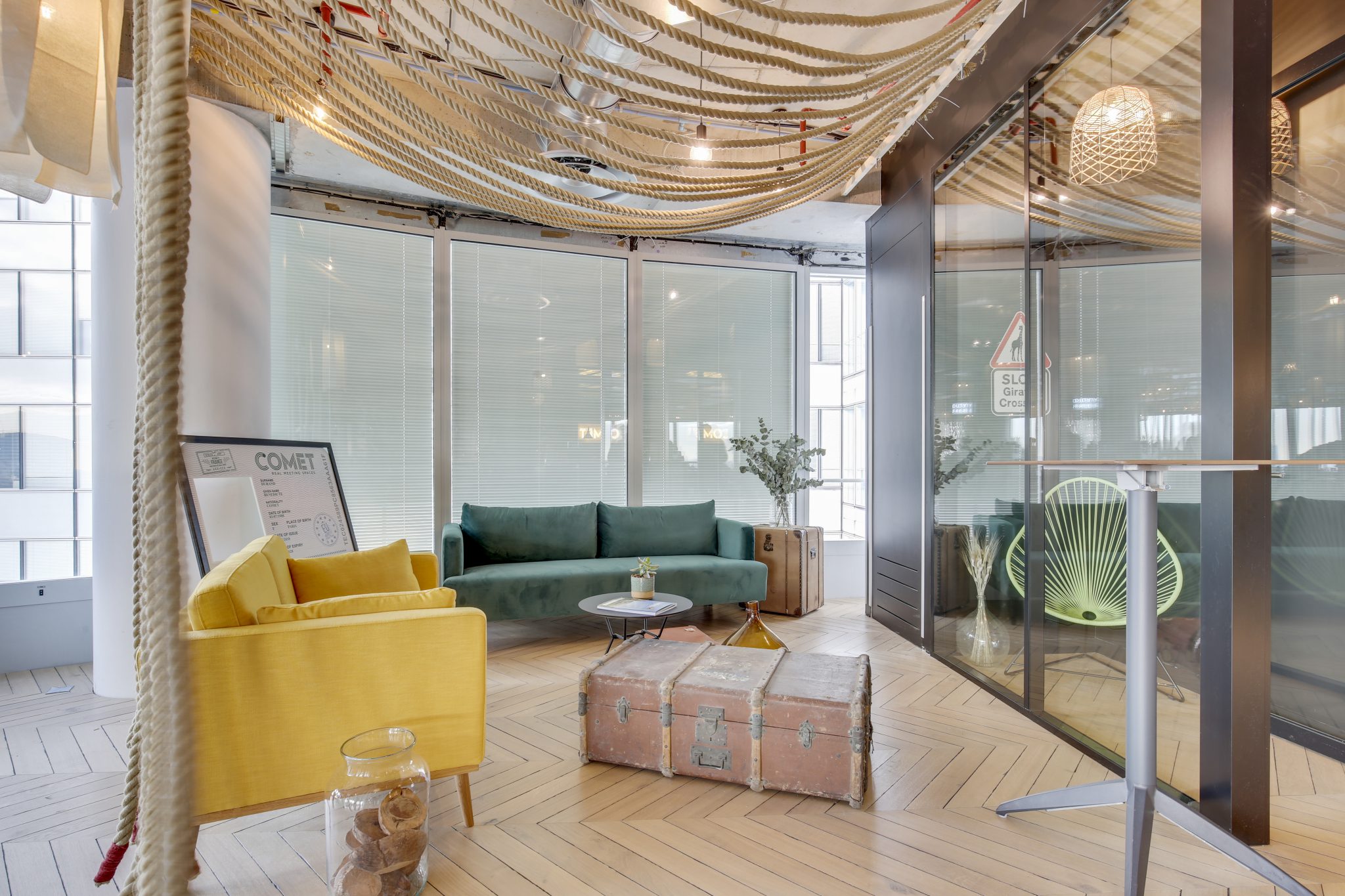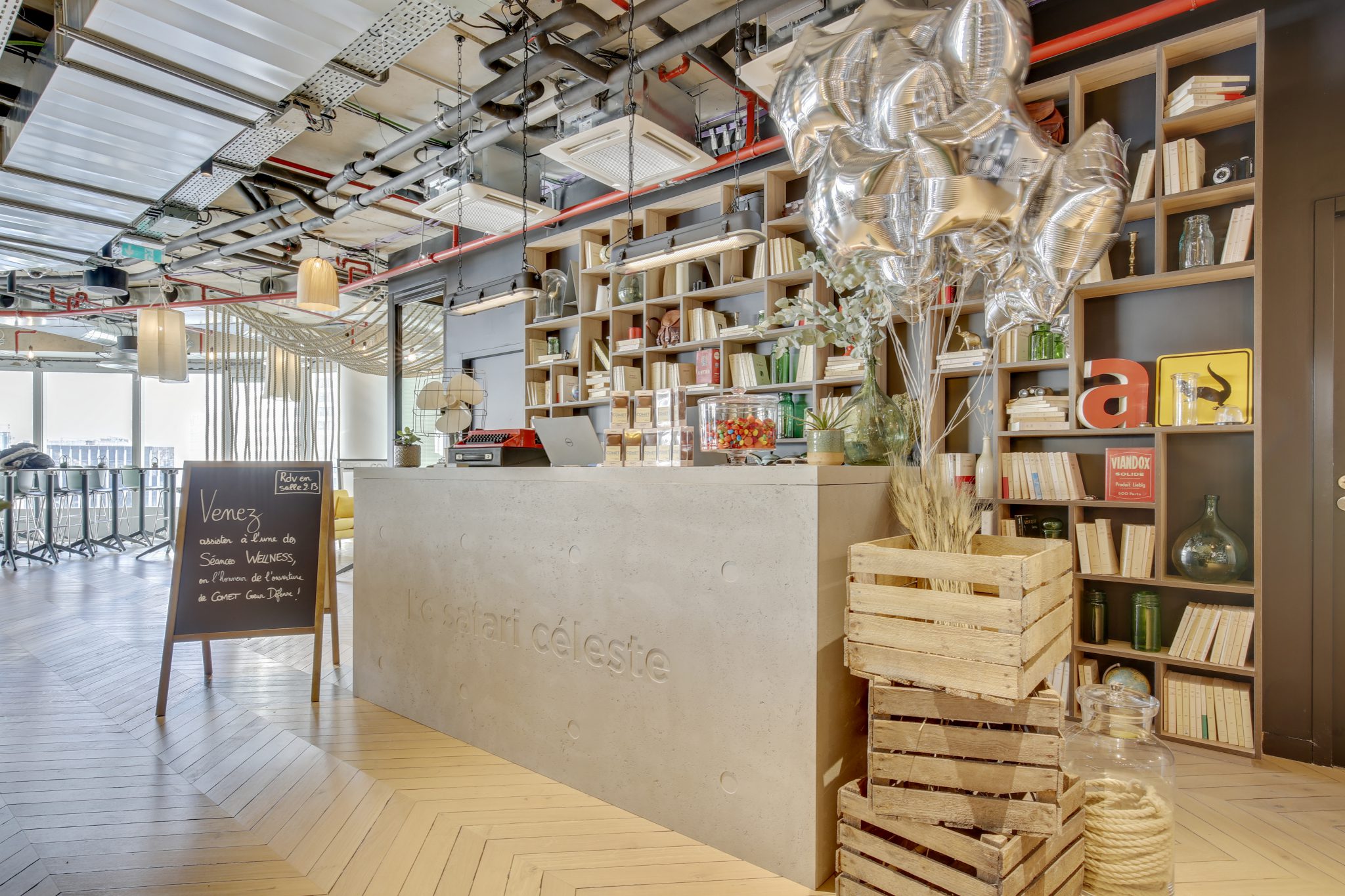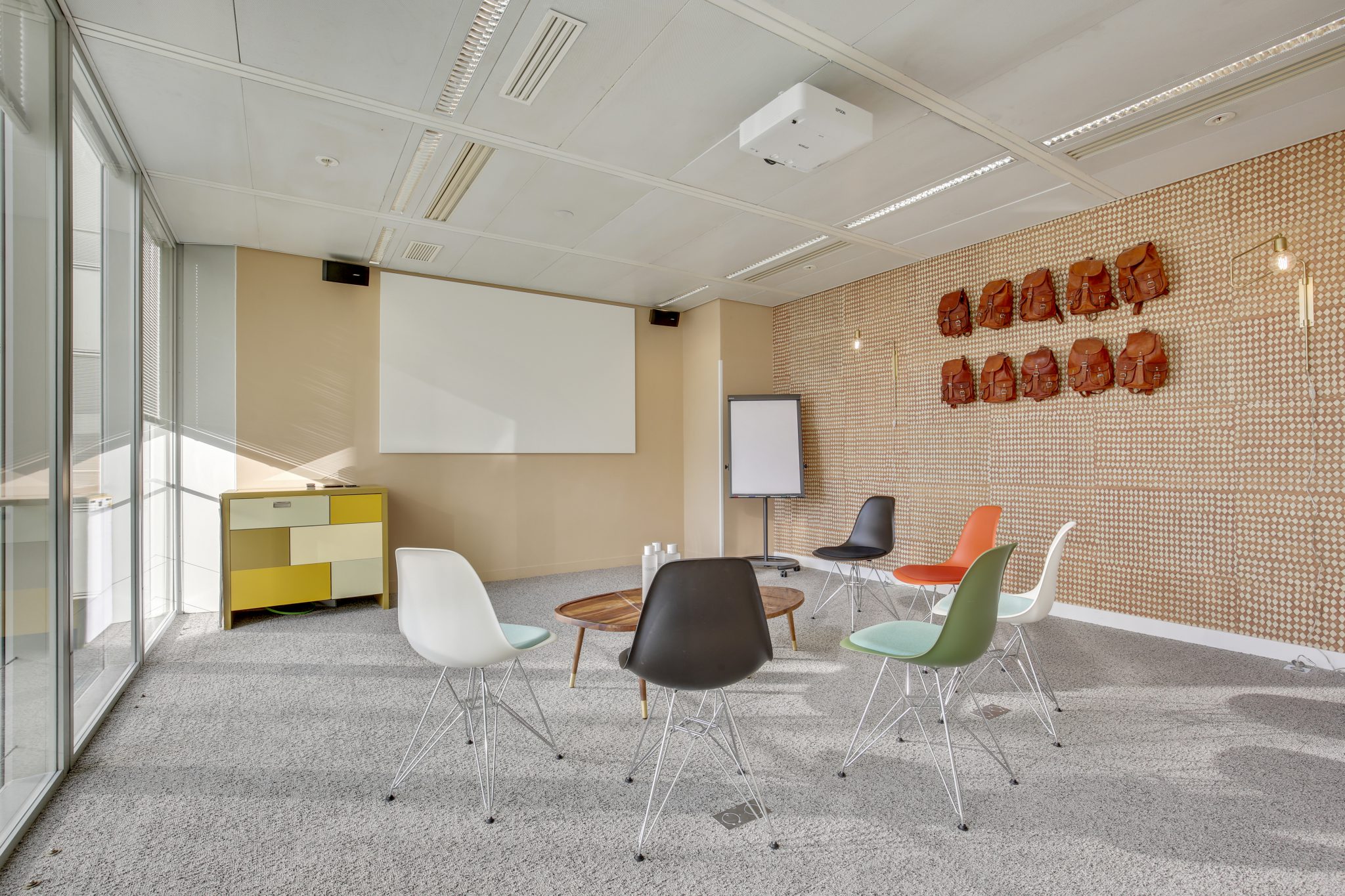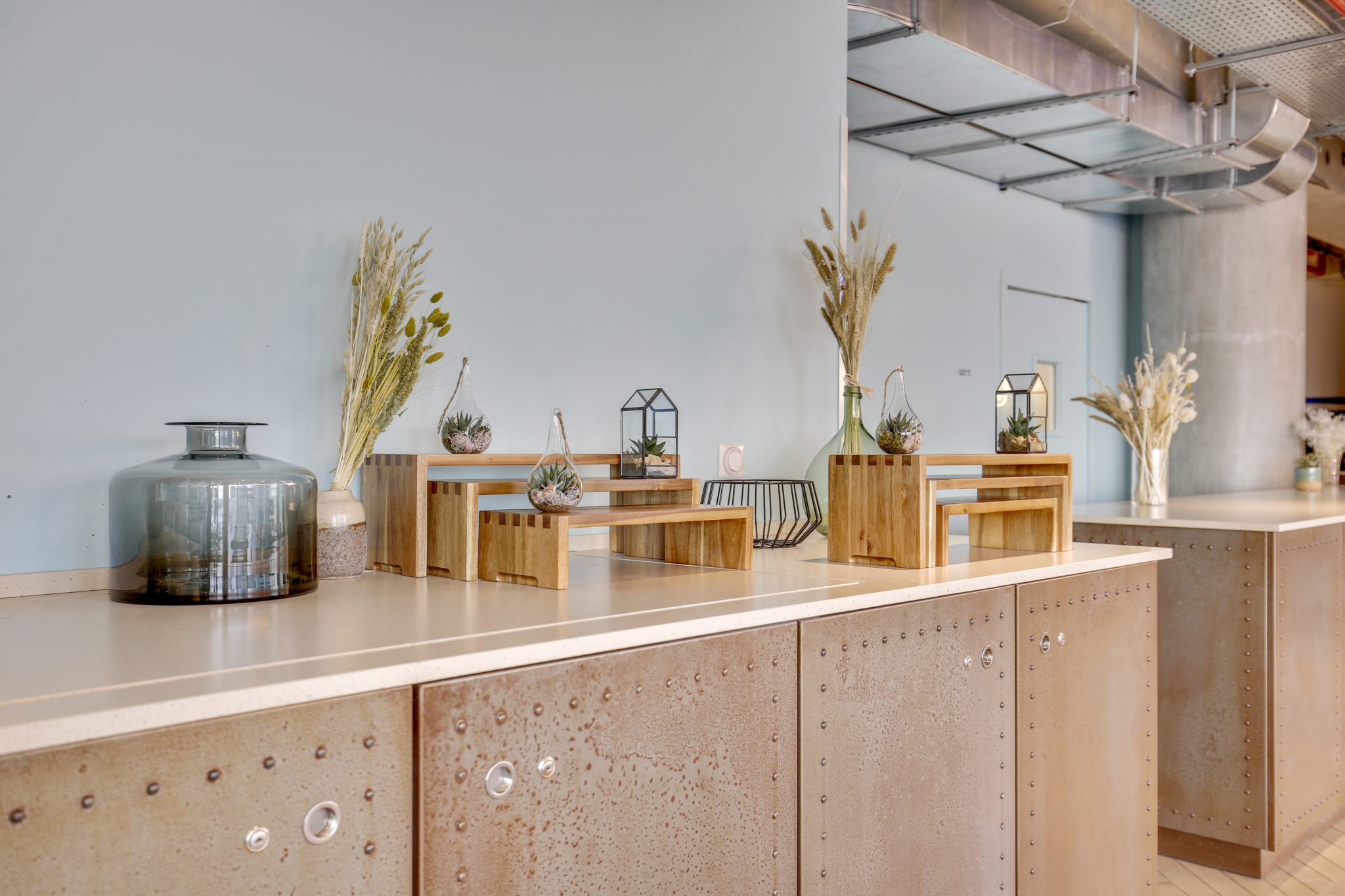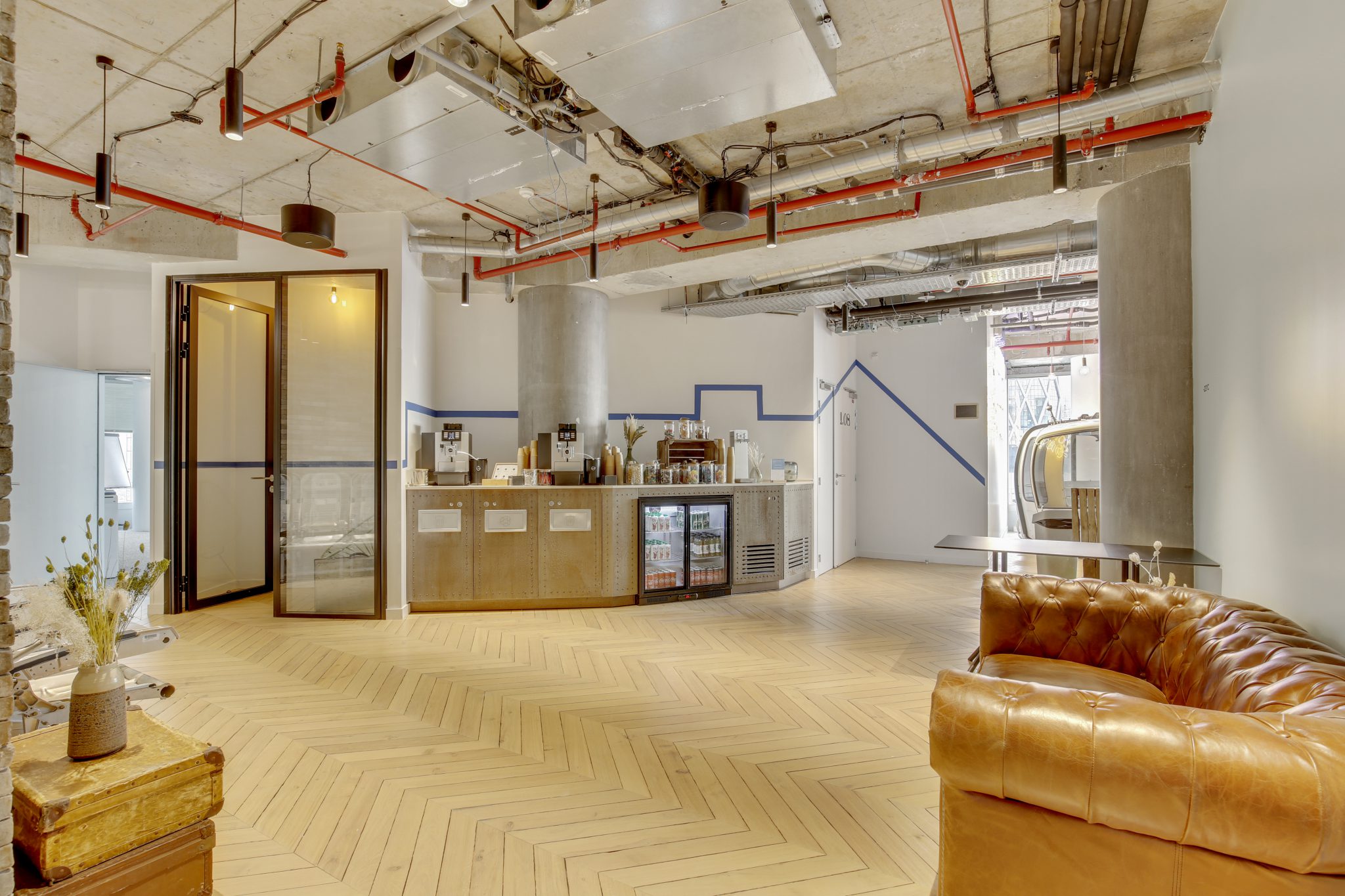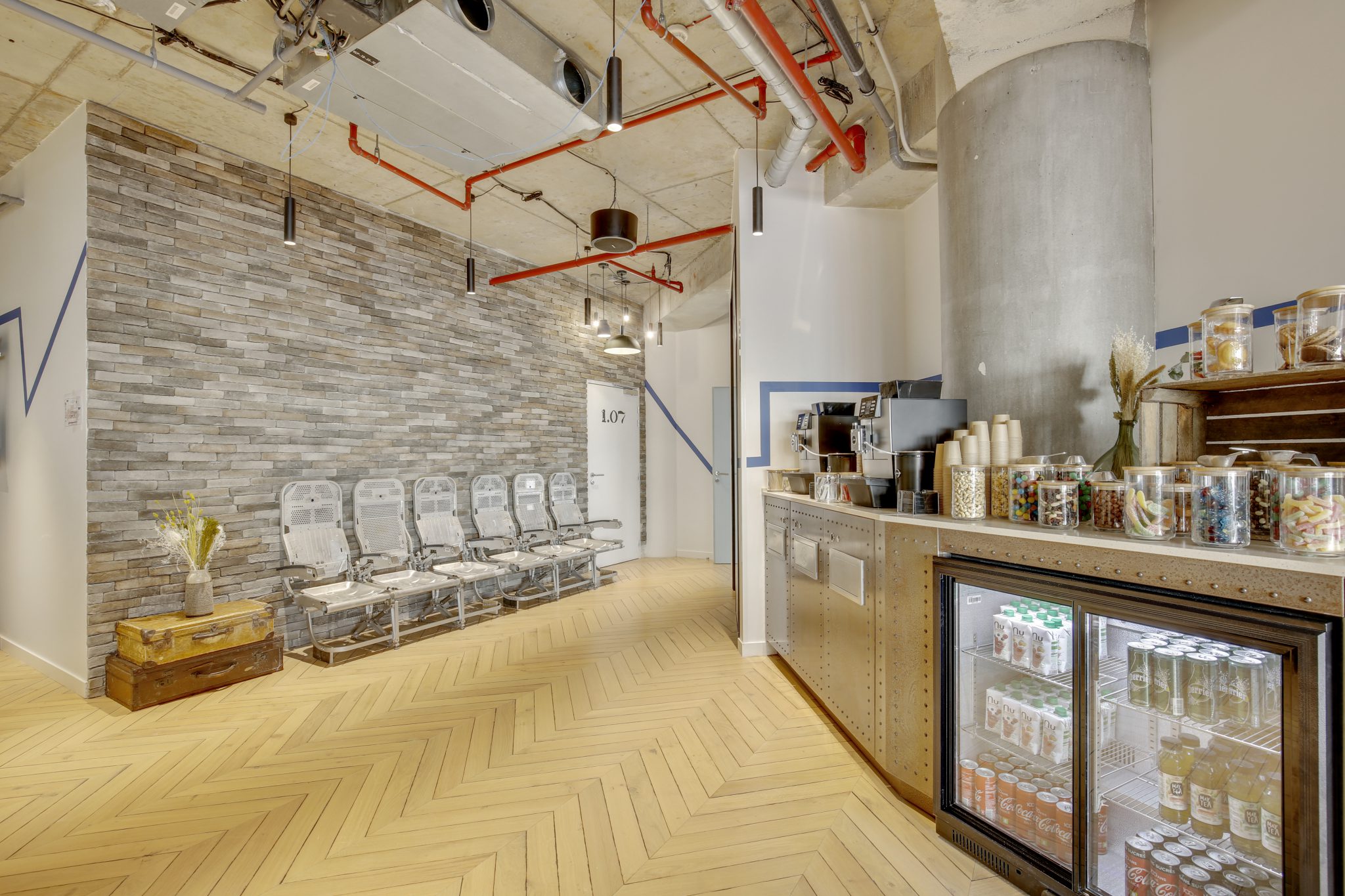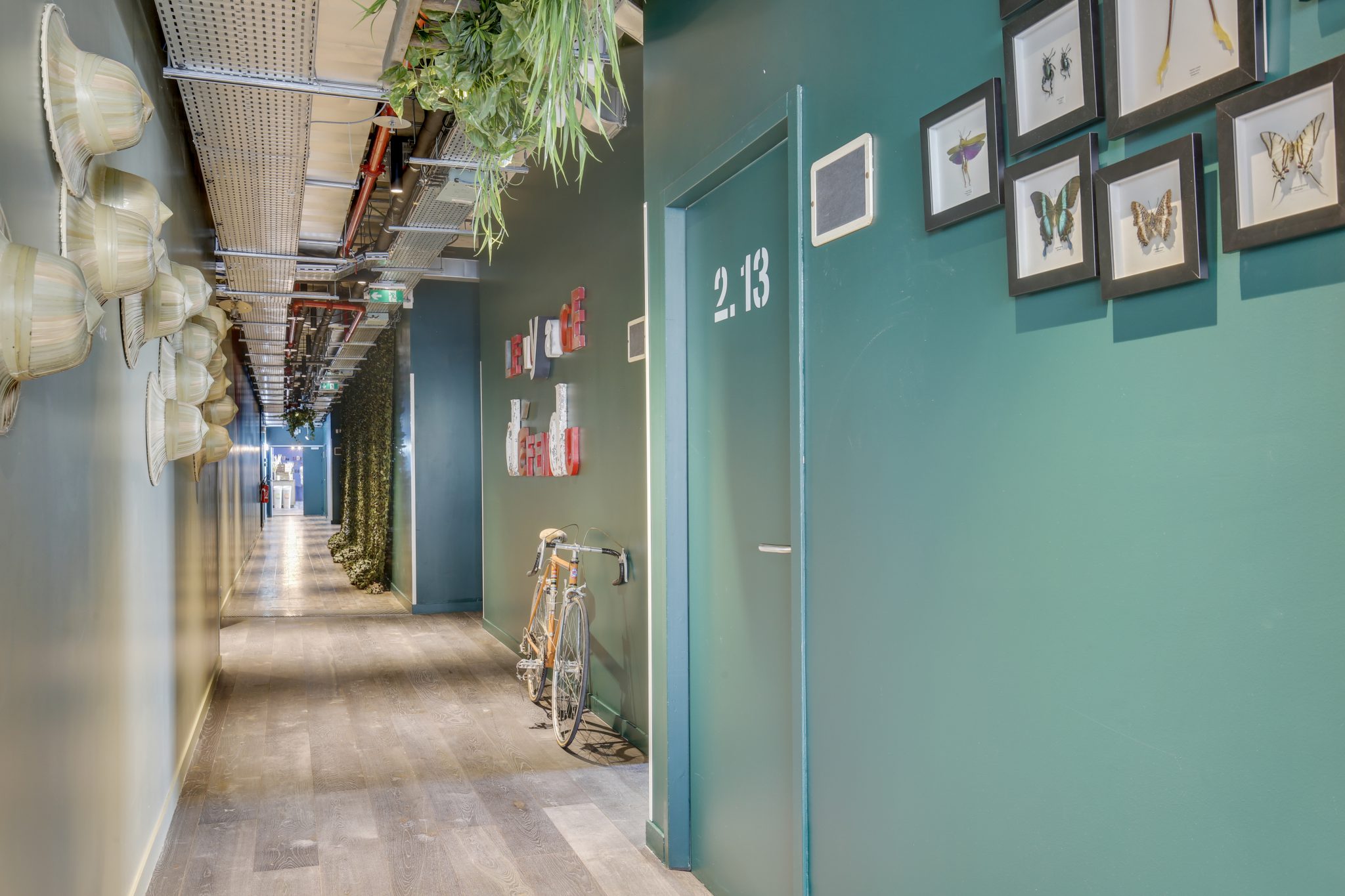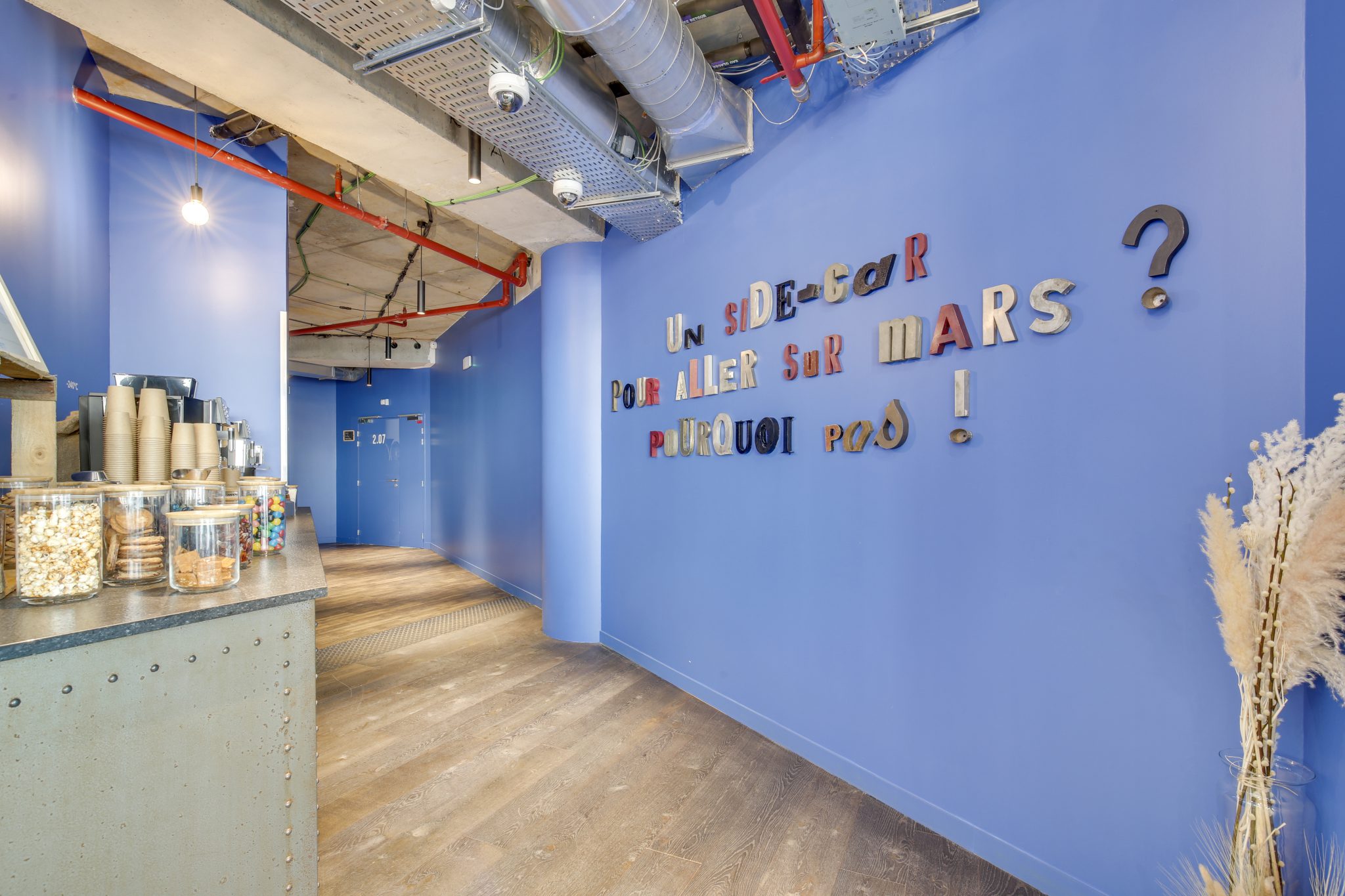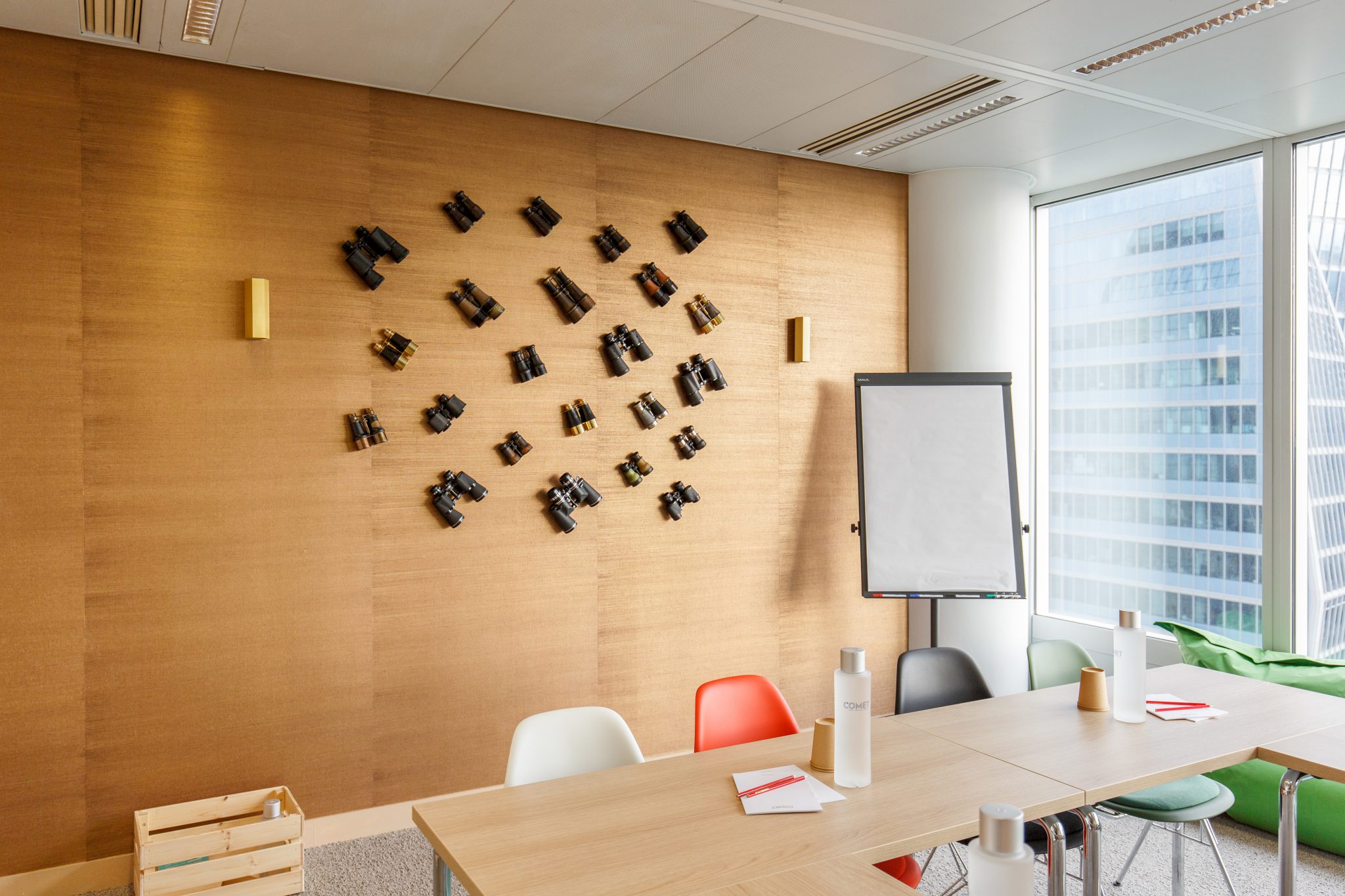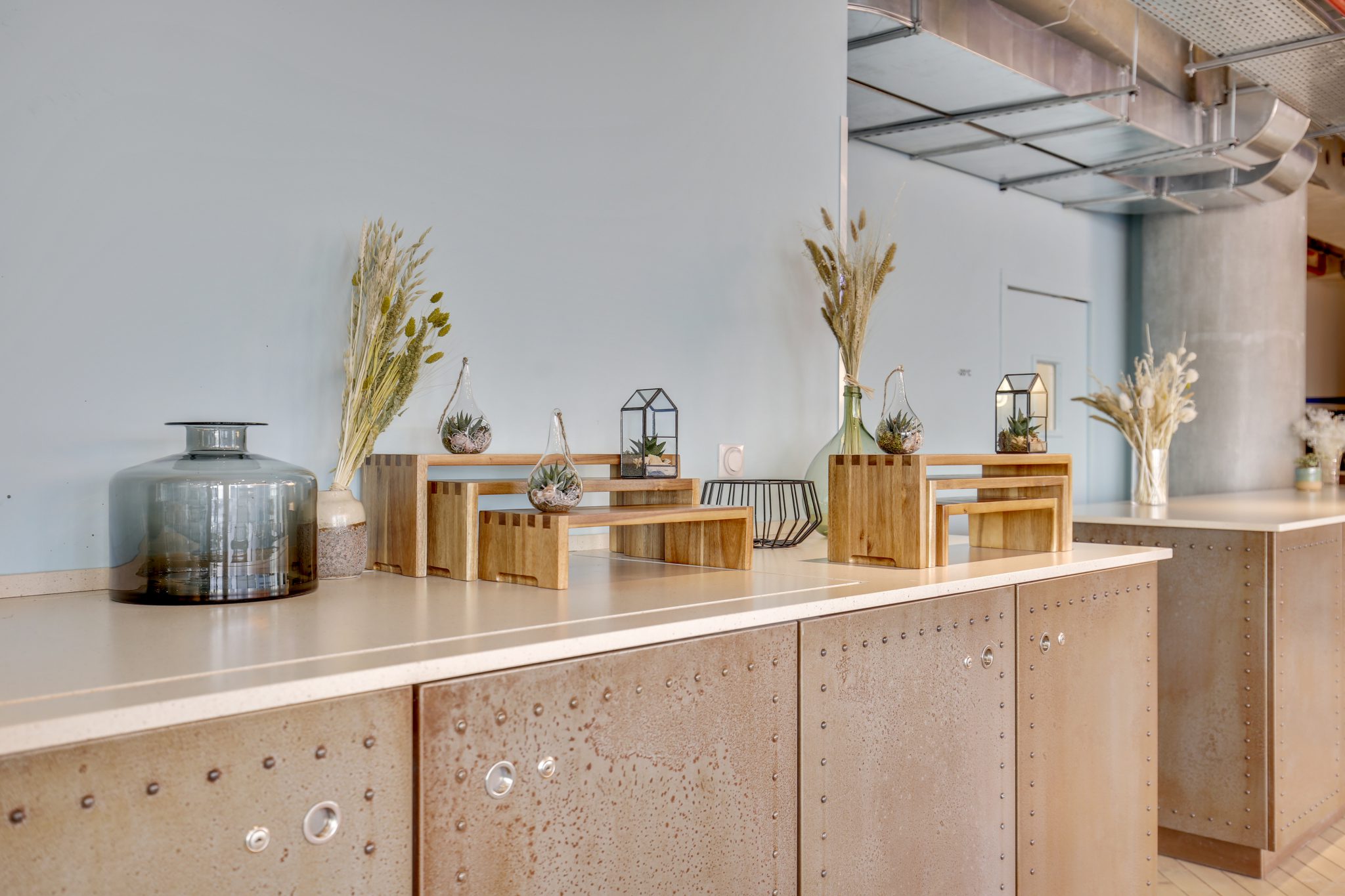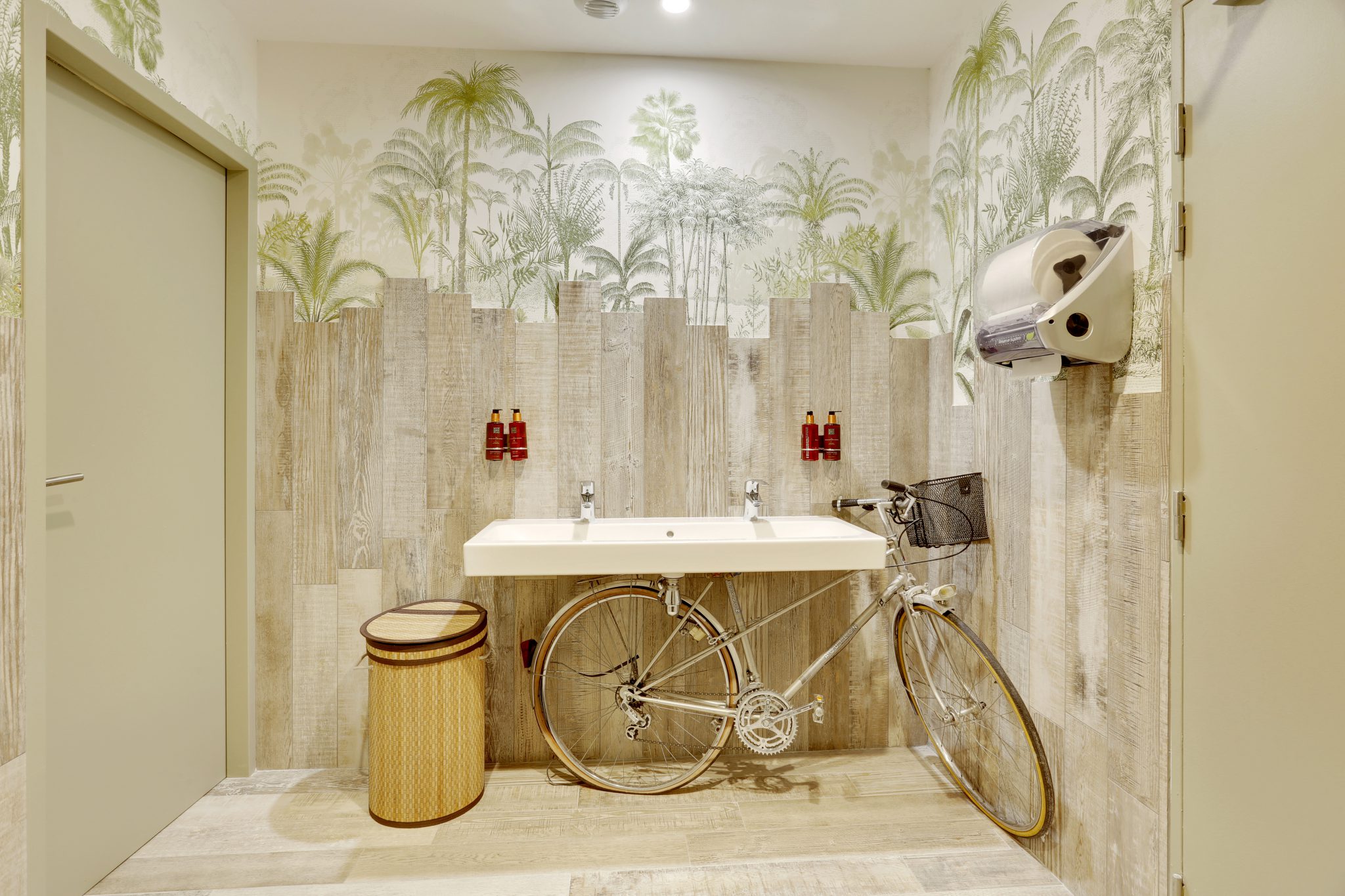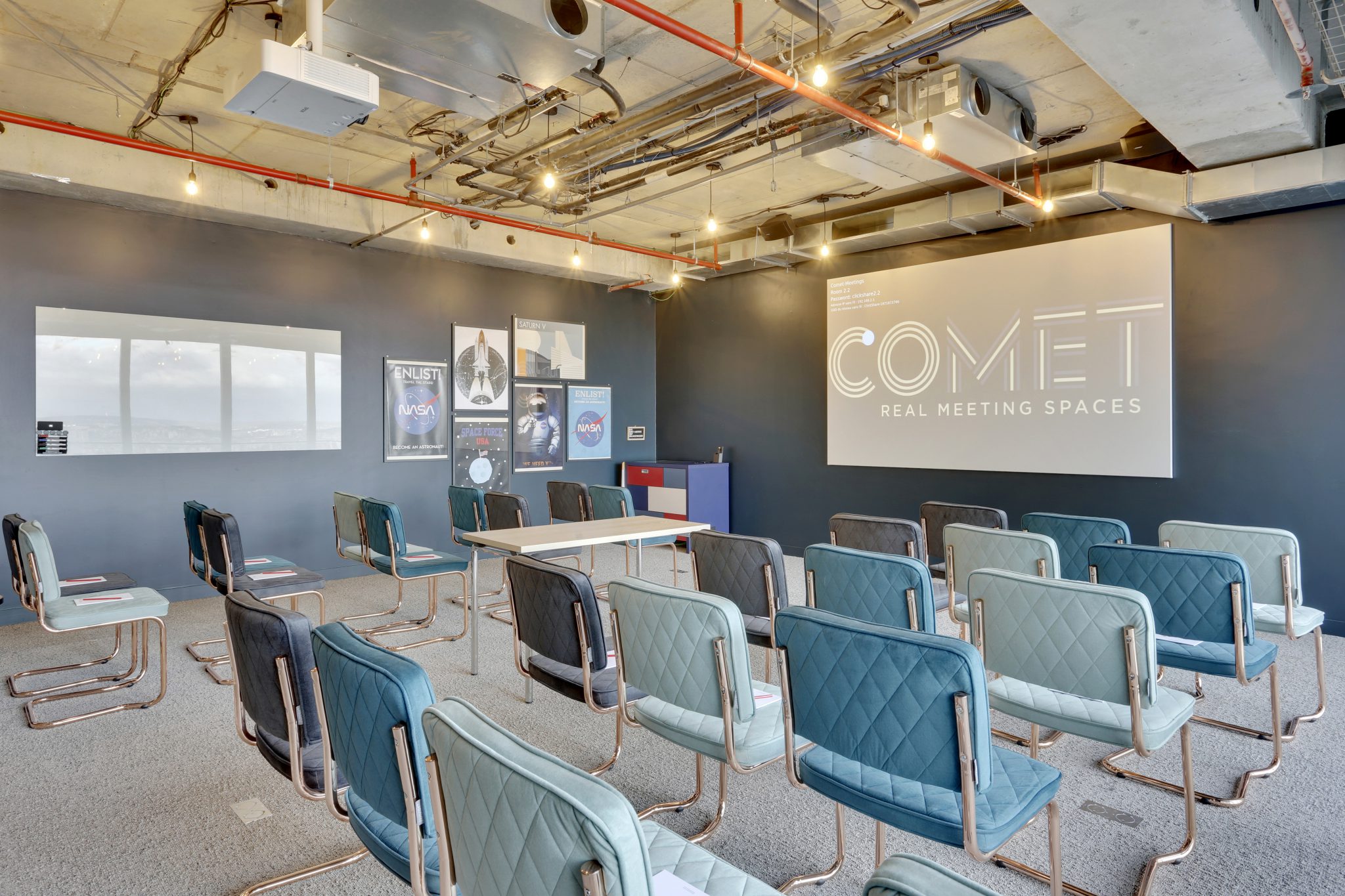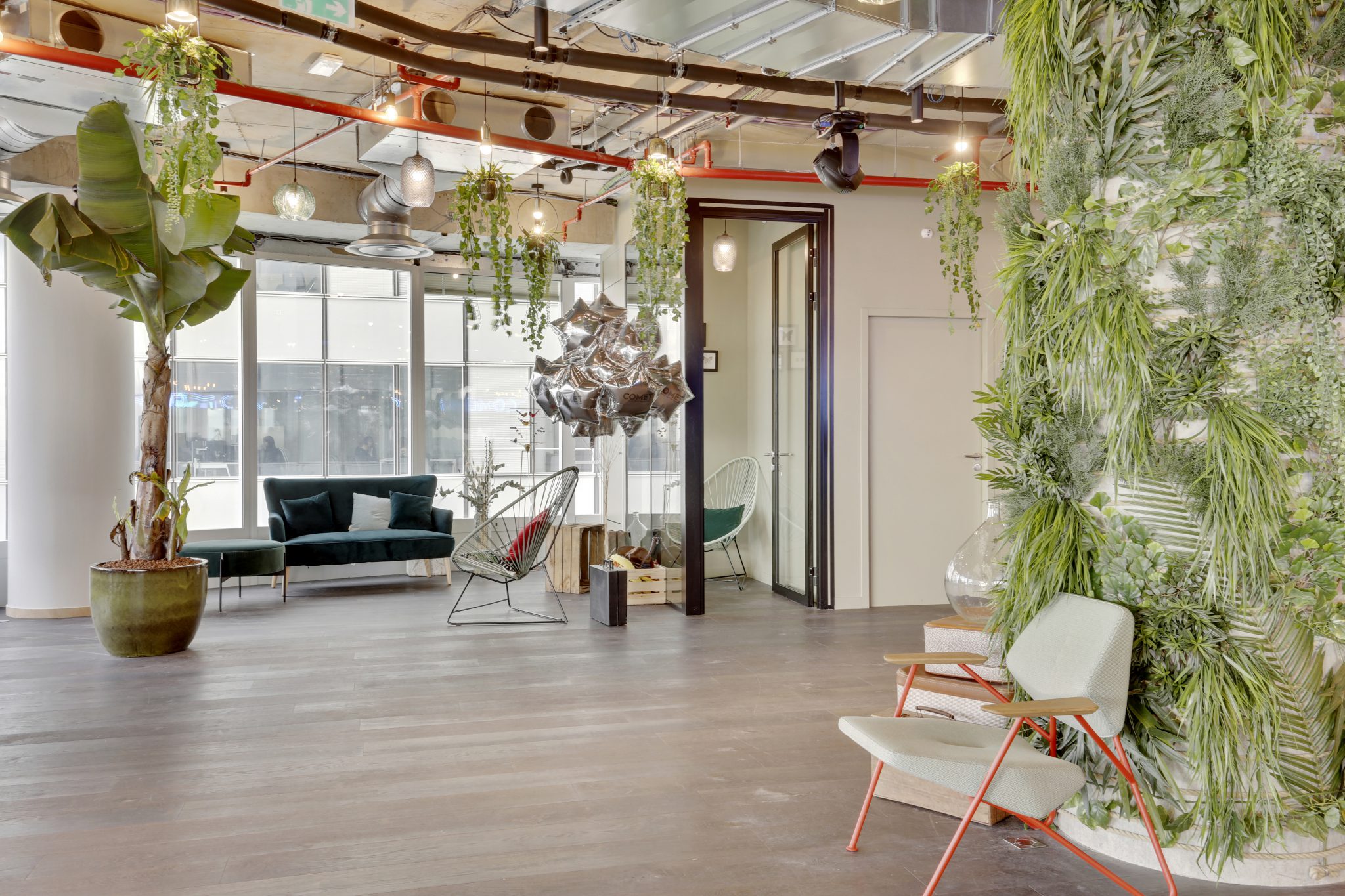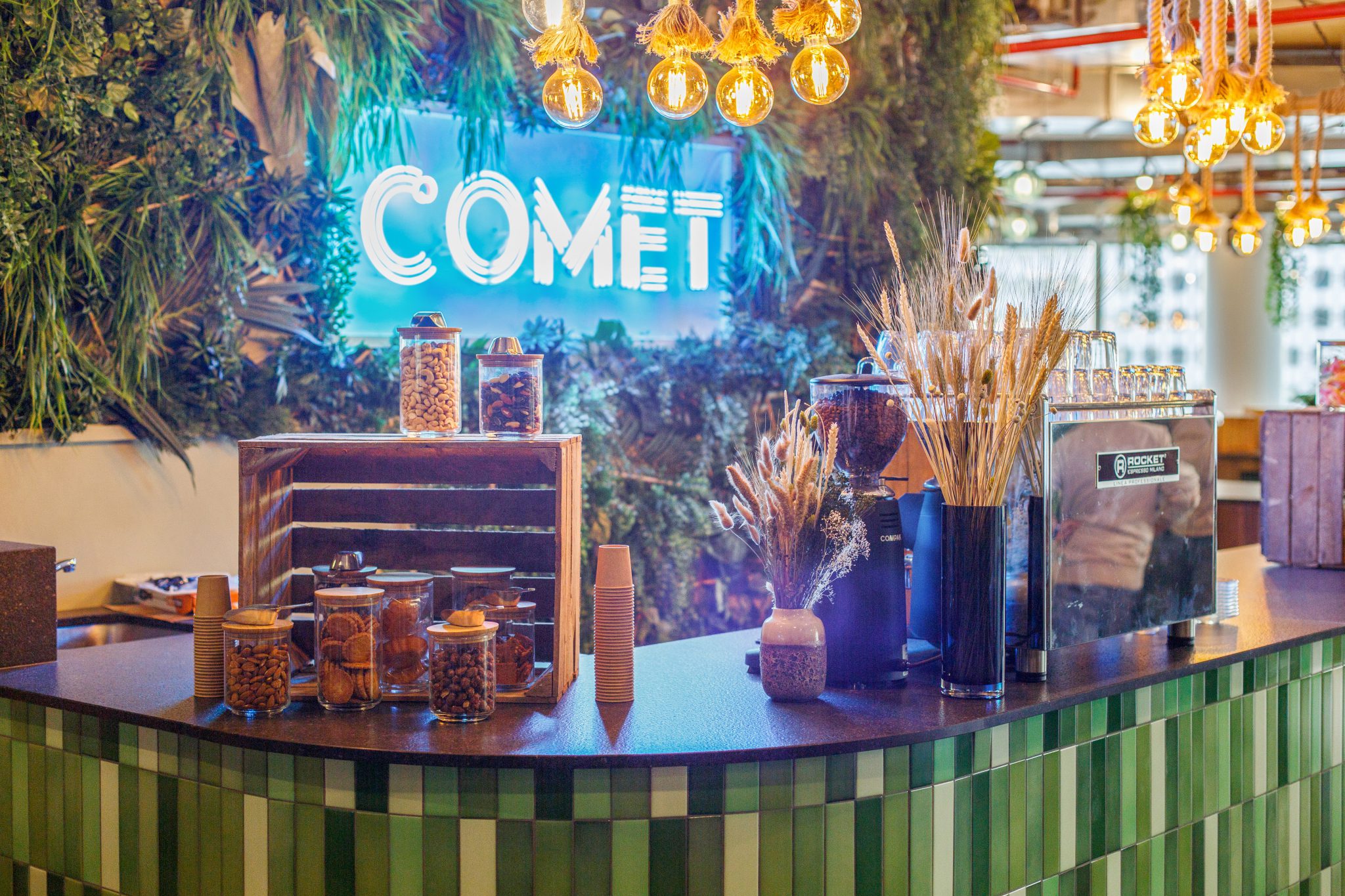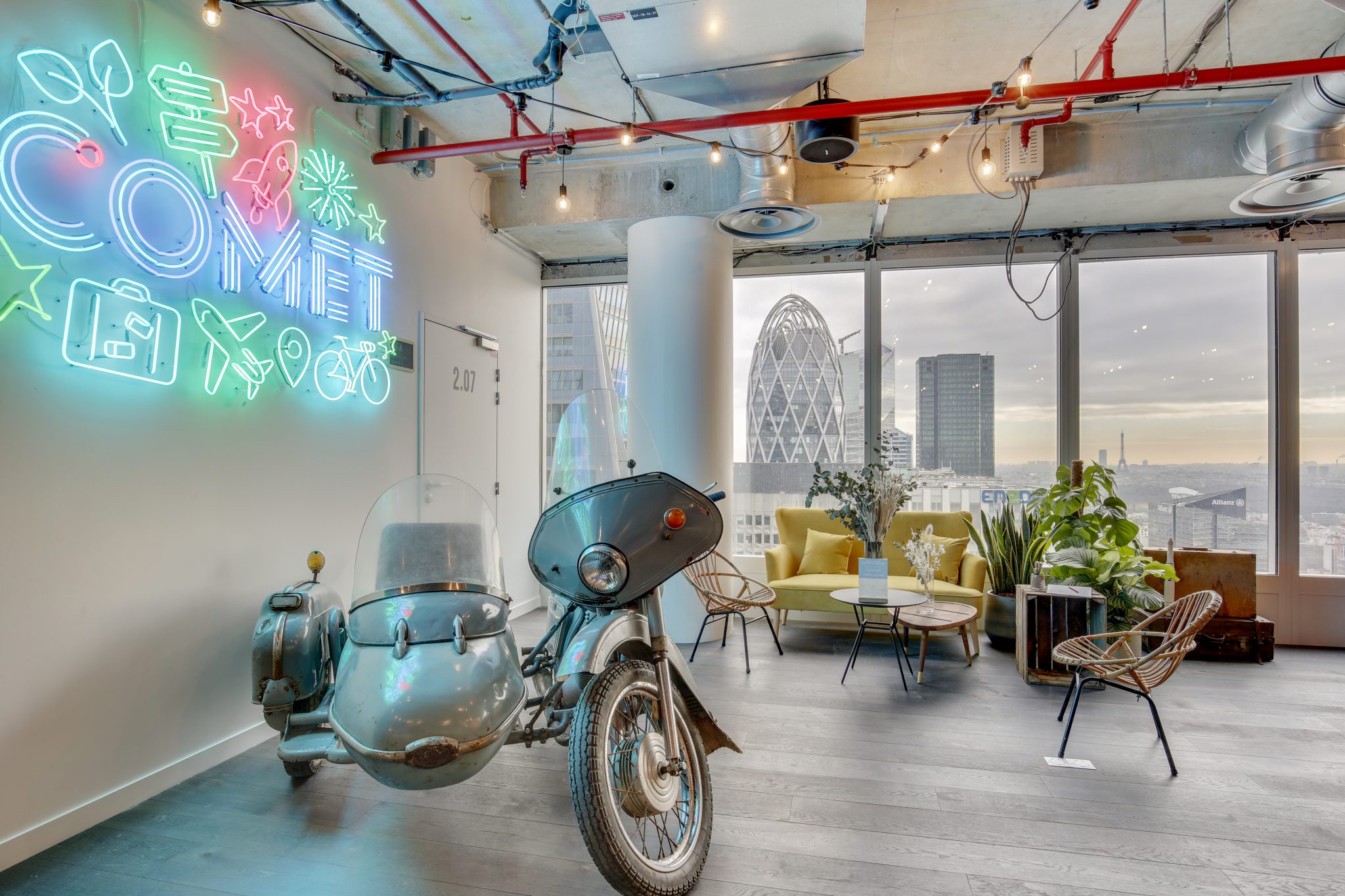 1 / 35
Comet Meetings is an innovative French company specialising in Commercial Real Estate, offering inspiring meeting and seminar venues.
The company called upon Tétris to assist it in the development of its new 3,400 m² site on the 23rd and 24th floors of the Cœur Défense tower, located in Courbevoie (92).
This new address, "Le Voyage Défendu", plunges the user into a change of scenery. A real trademark for Comet Meetings which is already enjoying the success of its first 3 Parisian sites. Read more
'Le Voyage Défendu' is divided into 4 themes: Safari, Sky, Jungle and Space. Like a real journey, the tour starts from the Grand Plaza, with the 'safari' theme, then continues into the 'sky', on the 23rd floor. The route continues to the 24th floor, with the 'jungle', then heads for the stars, with the 'space' theme. The feeling of escape that also runs throughout the 1,400 m² of meeting rooms.
The idea was to create surprising 'worlds' that break with HRB (High-rise building) conventions and which contrast with the corporate atmosphere of La Défense to guarantee an optimal user experience.
Tétris assisted Comet Meetings during 3 and a half months of initial design and 3 months of works, to achieve a result that pleased the client.
A very technically complex project, which was delivered under several constraints: Energy efficiency standards to be respected, and constraints related to the HRB (High-rise building) codes and the ERP (Establishment Receiving the Public).
A project initiated by Comet, delivered by Tétris, which will be appreciated by both clients and colleagues!