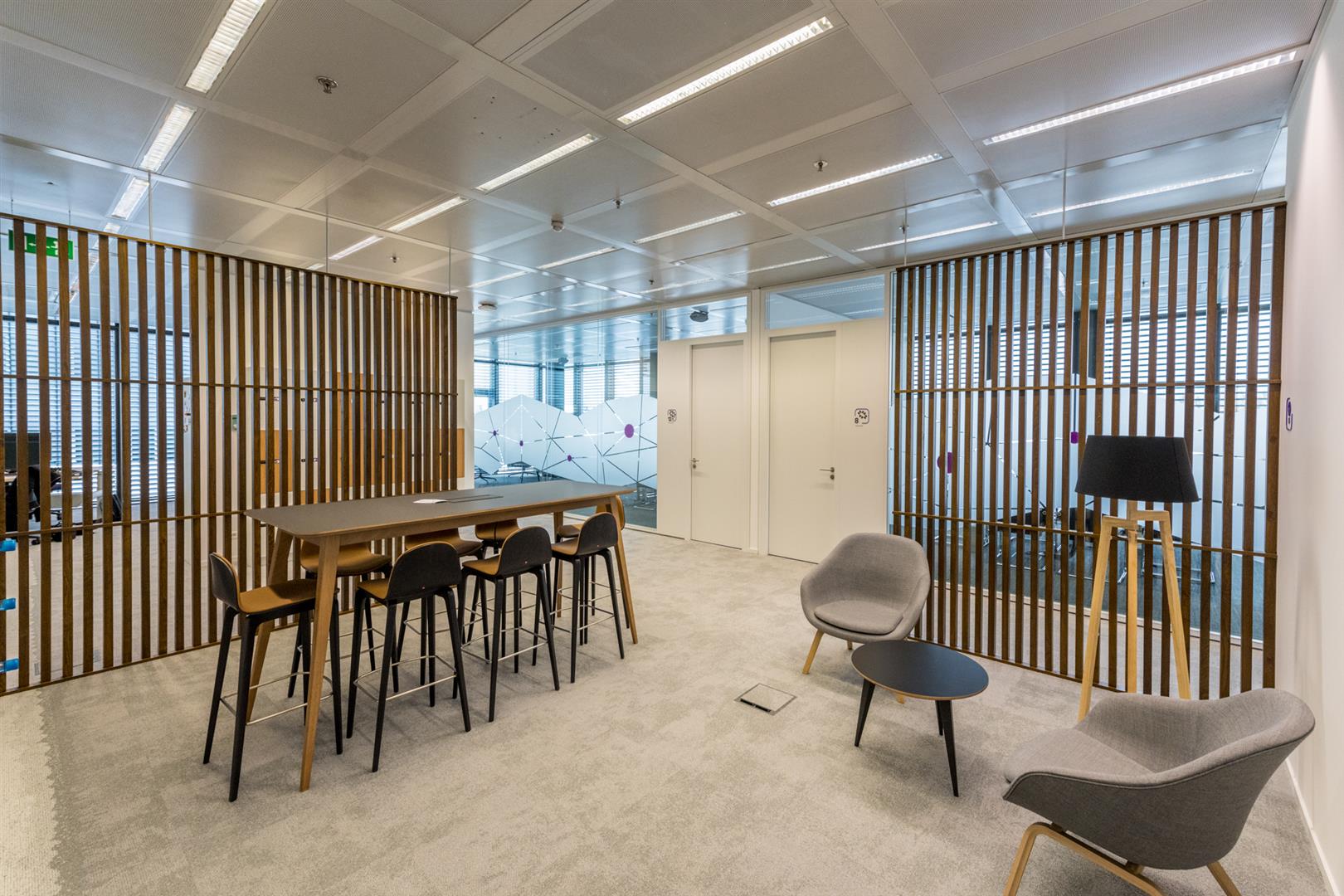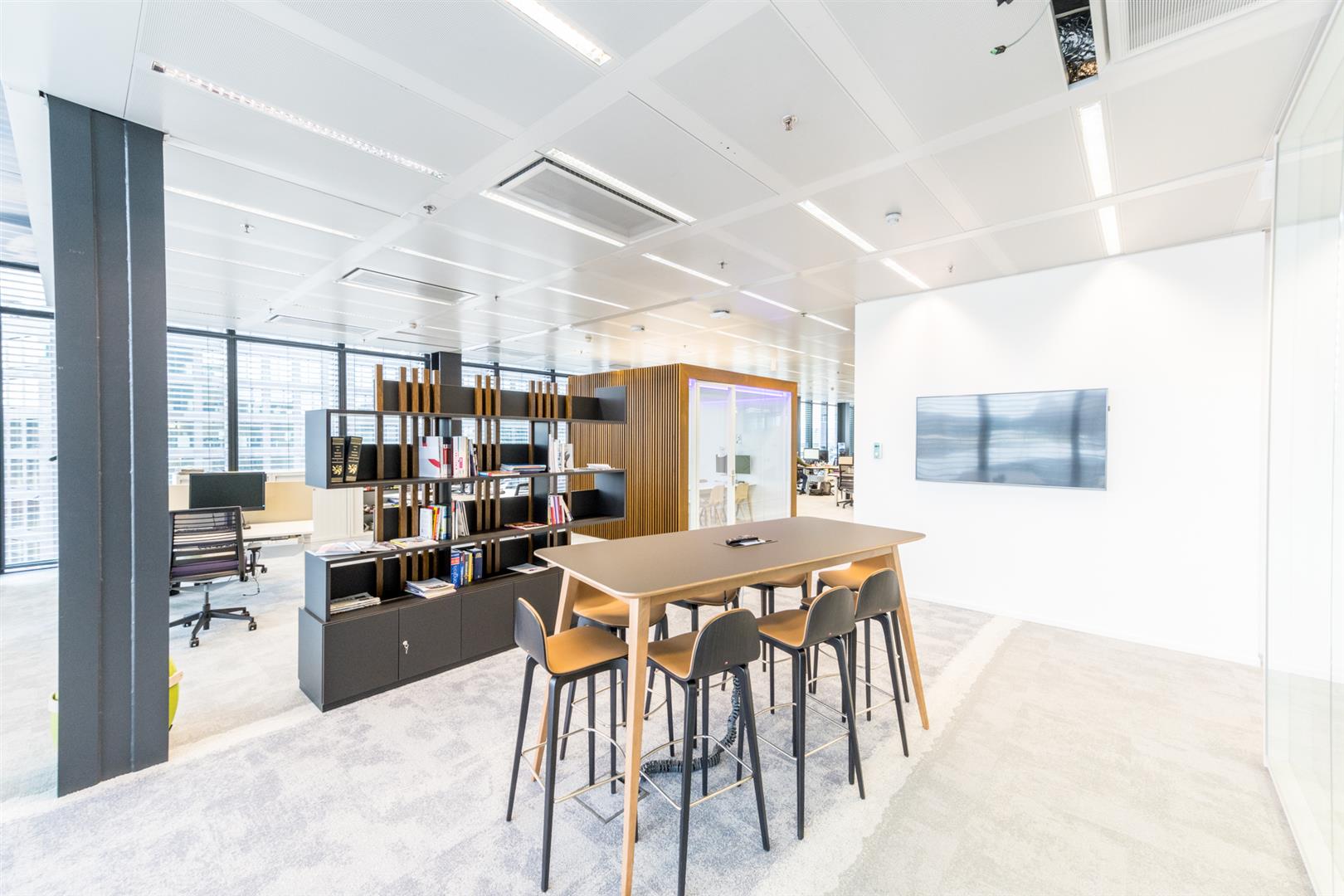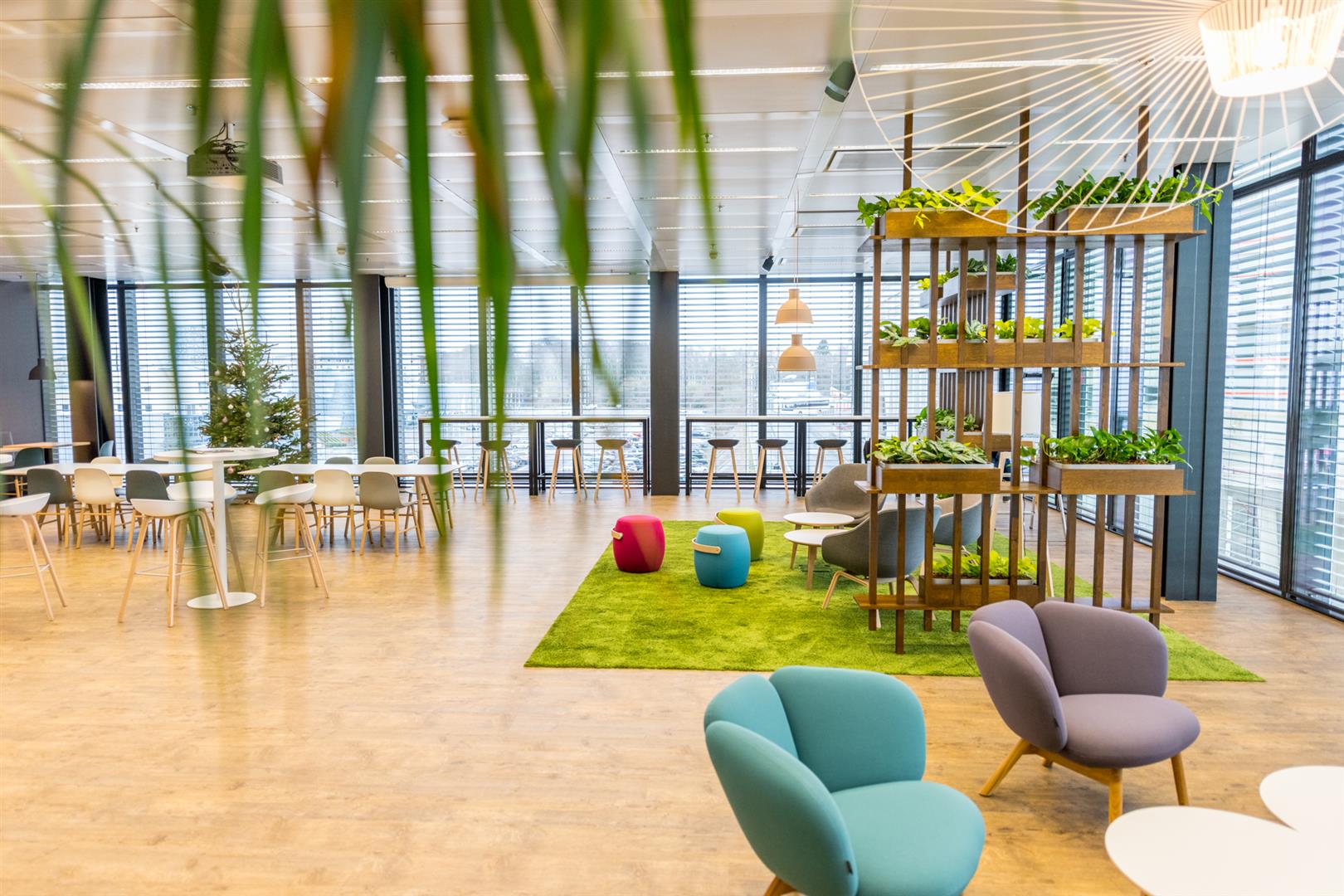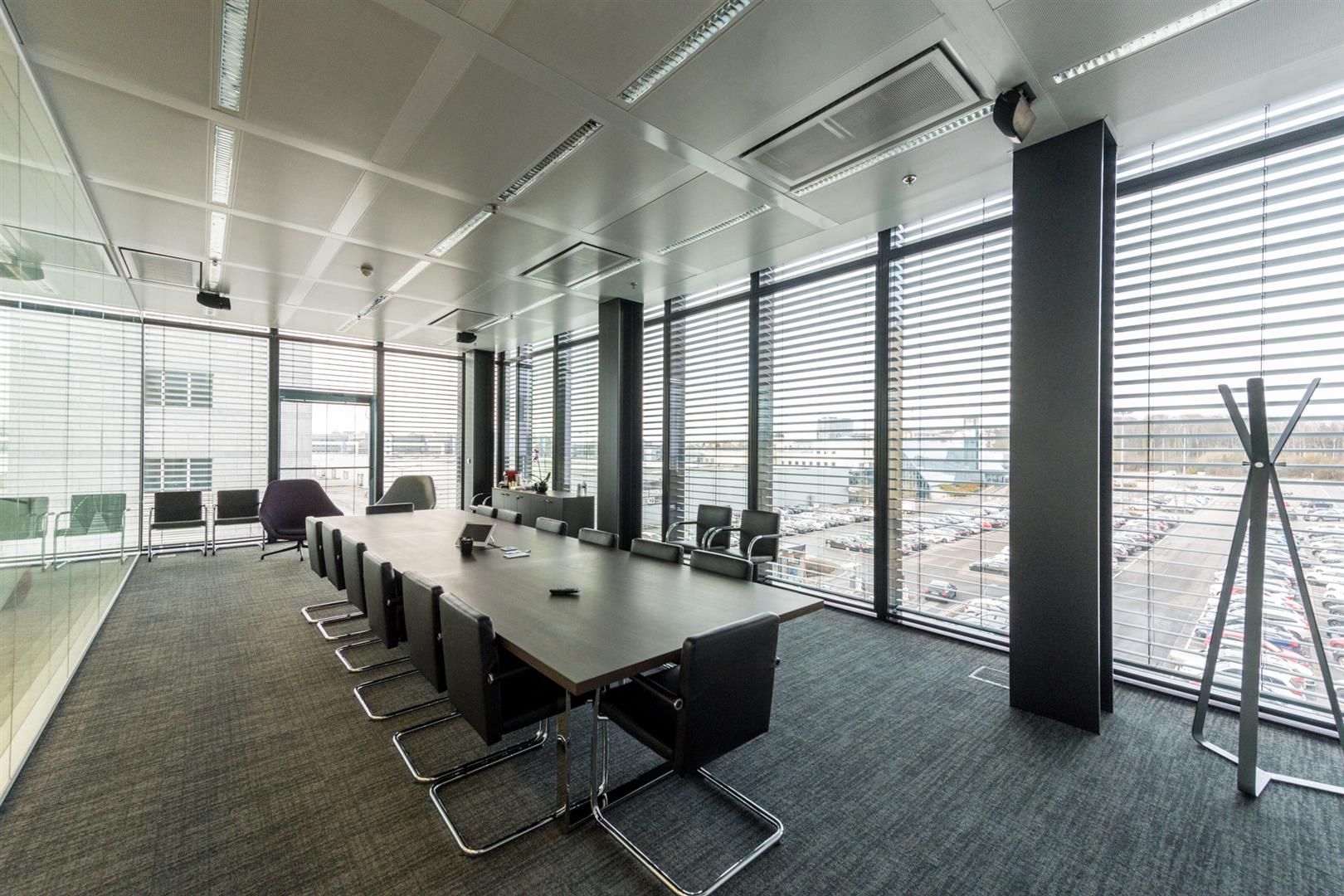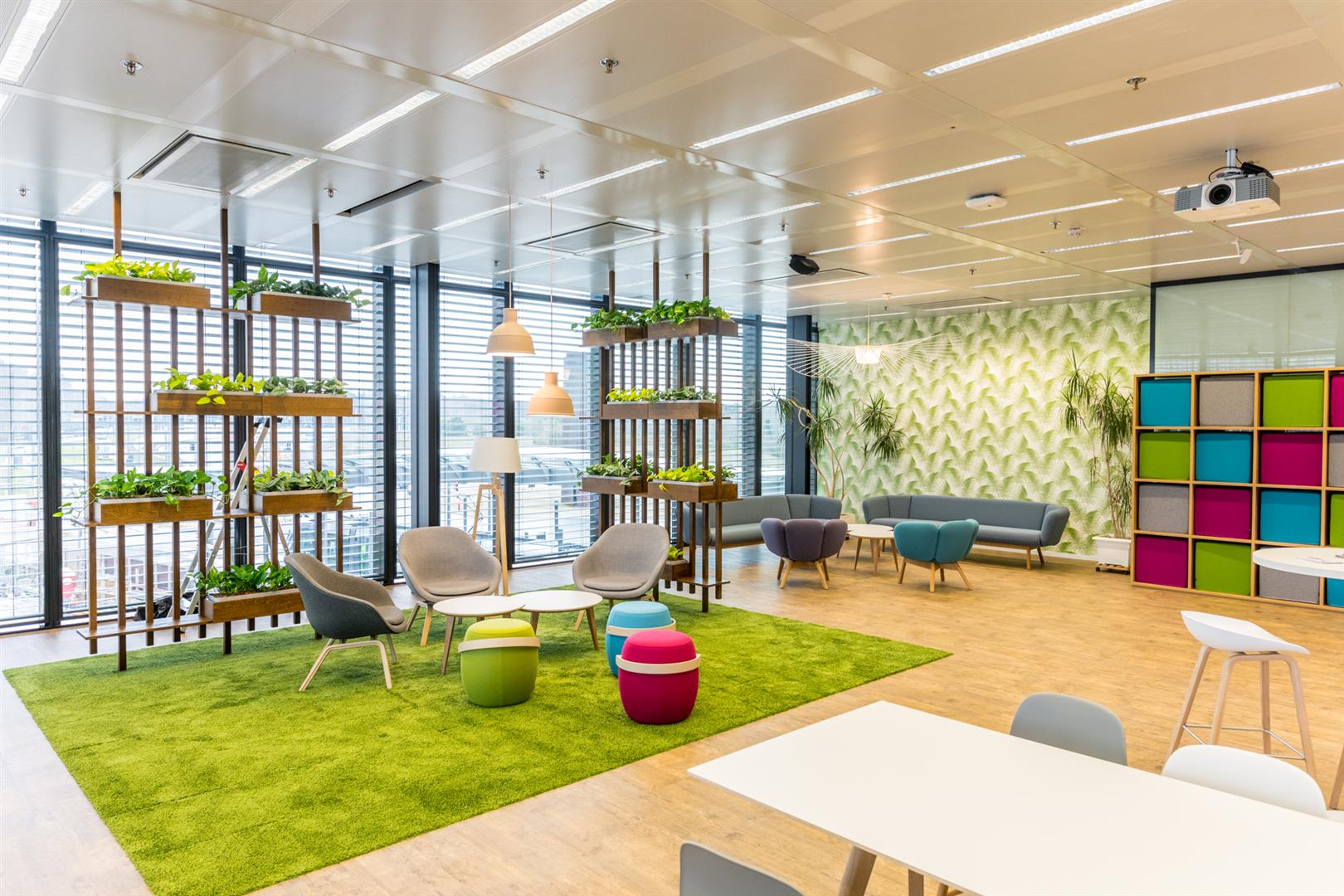 1 / 11
Currently, employers are becoming increasingly aware of the importance of employee's well-being inside the company. New trends are emerging as the New Way Of Working (NWOW), more focused on people. That well-being is brought, among other things, by the layout and the diversity of the workspace, which Natixis Life has perfectly implemented thanks to Tetris.
In charge of designing and building the project, Tetris has succeeded in completing the works within a 5 months delay, while allowing the continuation of the activity for the client's staff in the refurbished area. Read more
In order to provide the employees the possibility to relax in a calm atmosphere, a part of the floor includes a recreation area with couches surrounded by green as well as a friendly lunch space with benches and high tables.
Another solution provided is the creation of a quiet room with individual armchairs and pillows on steps where people can find comfort and silence or do internal presentation on audiovisual equipment.
Regarding the working area, the non-assigned and flex organized desks are displayed on open space where the ambiance is brightened by bringing a color touch with functional element such as mobile stools. Besides conventional meeting rooms, diverse spaces encouraging exchange have been implemented: meeting box to isolate during unplanned meetings or video conference, open corners with board, screen and high tables which can gather several persons.
With this modern and innovative layout, Natixis Life has earned the first price in the wellness category of the "2018 best office space" contest organized by CBRE, Paperjam and Vitra.