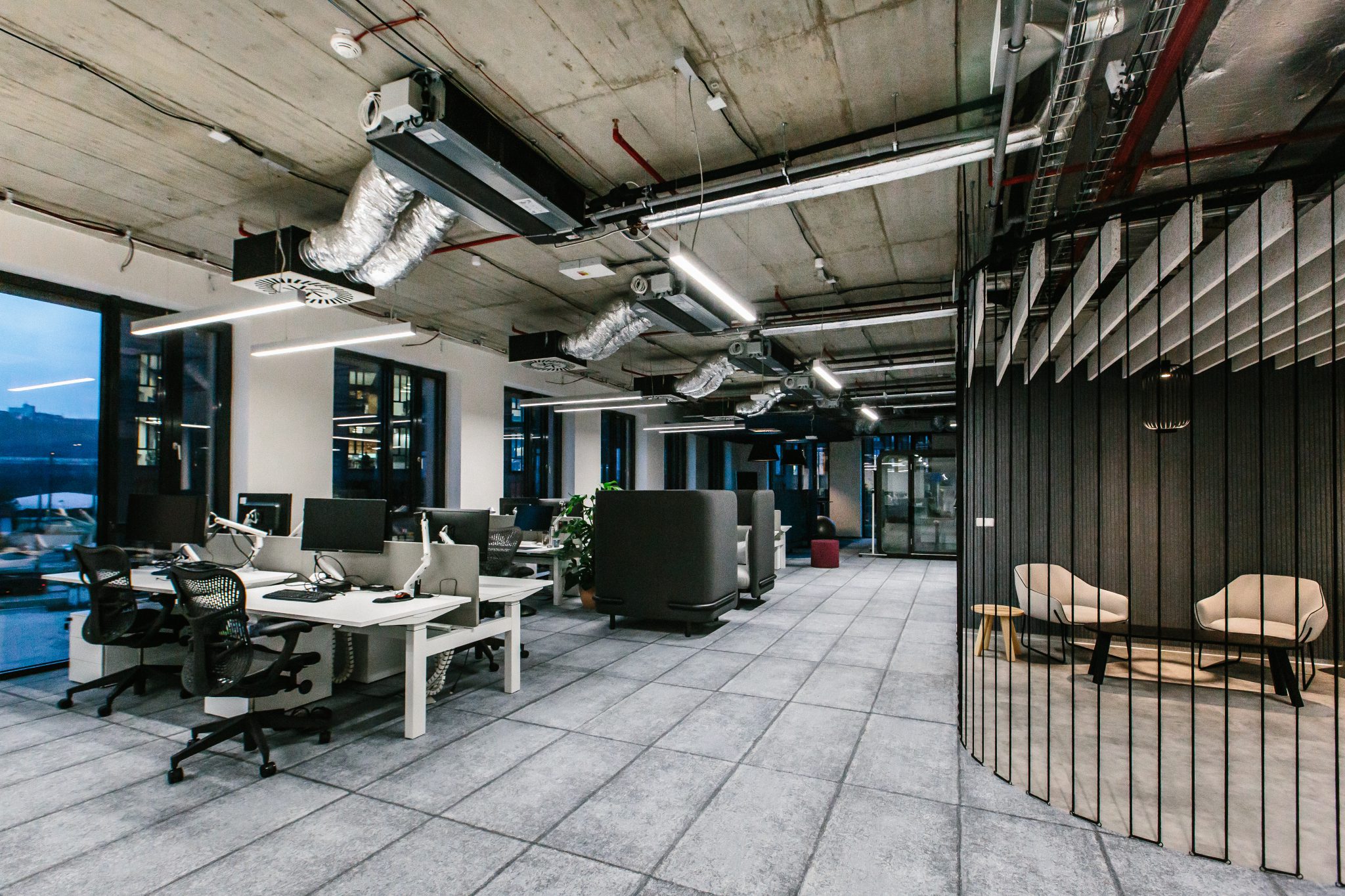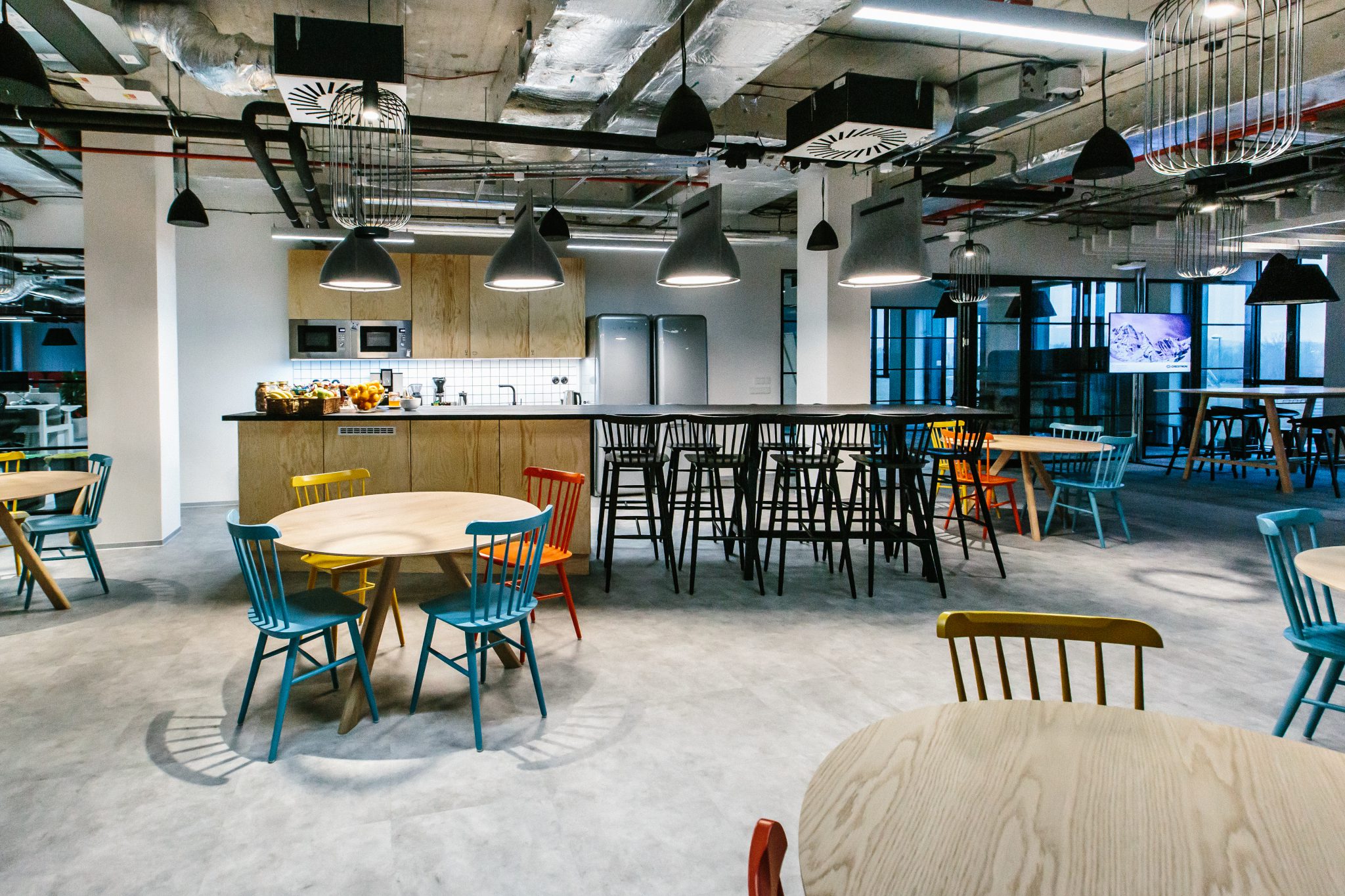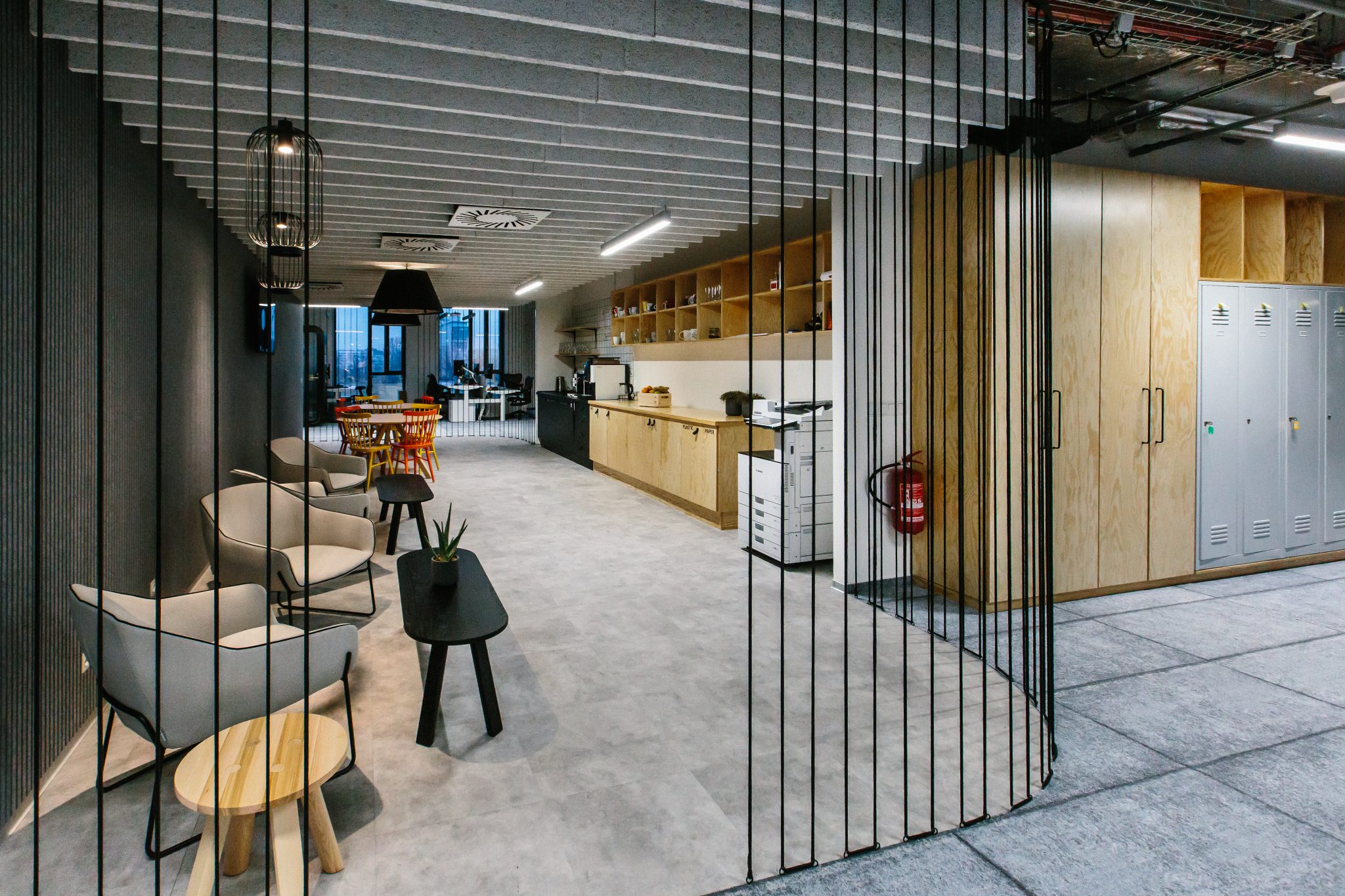 1 / 10
The design retains an industrial character with respect to the entire Rustonka project, which is built on the site of a former factory. We have reached this by exposed ceilings where all the technologies are visible. Carpets should evoke a raw concrete floor. Partitions are deliberately articulated to resemble the factory look of the interior. The company Citrix acquired a successful Silicon Valley startup with Prague based engineering, therefore we used Czech furniture TON and American furniture Herman Miller. The acoustics in the space were important, so we used furniture with acoustic functionality accordingly. Read more
In the center of the space is a kitchen and co-working zone, which is complemented by a small fitness and gameroom that the client wanted. They always have a phonebox and so they have all the comfort in the team. There are several coffee points available to teams near these locations. Collaboration zones for individual teams are color coded, including carpet furniture and lights.
The meeting rooms are functional with high-tech AV equipment for essential communication of the Czech Citrix team with international teams. They have large tables with chairs that allow comfortable seating even during longer meetings.
The new Citrix offices are located on two floors with one central reception. The whole project was in the spirit of great cooperation and communication with the client and employees are satisfied in the new offices and use them for outside work activities such as afterwork events.