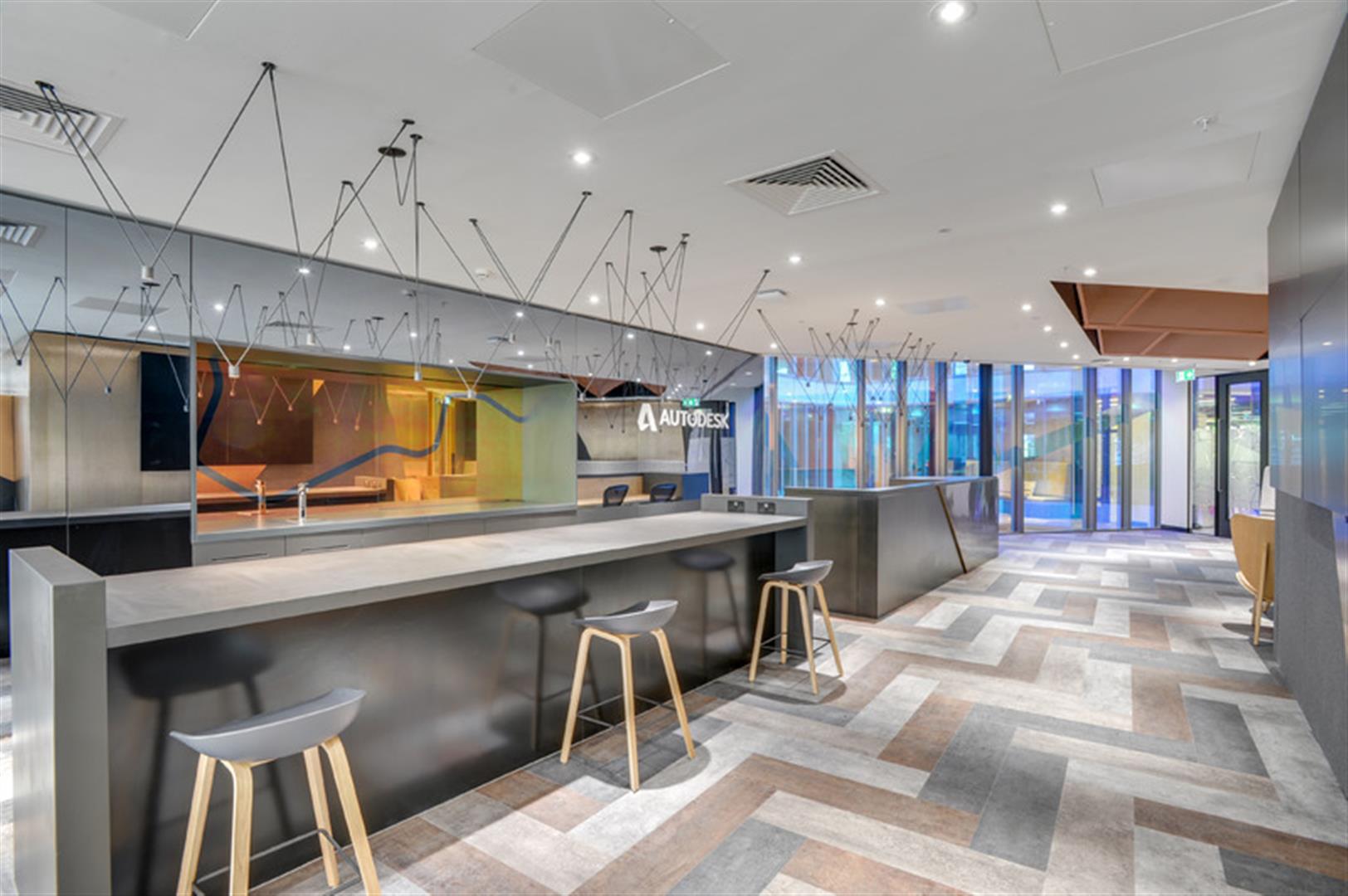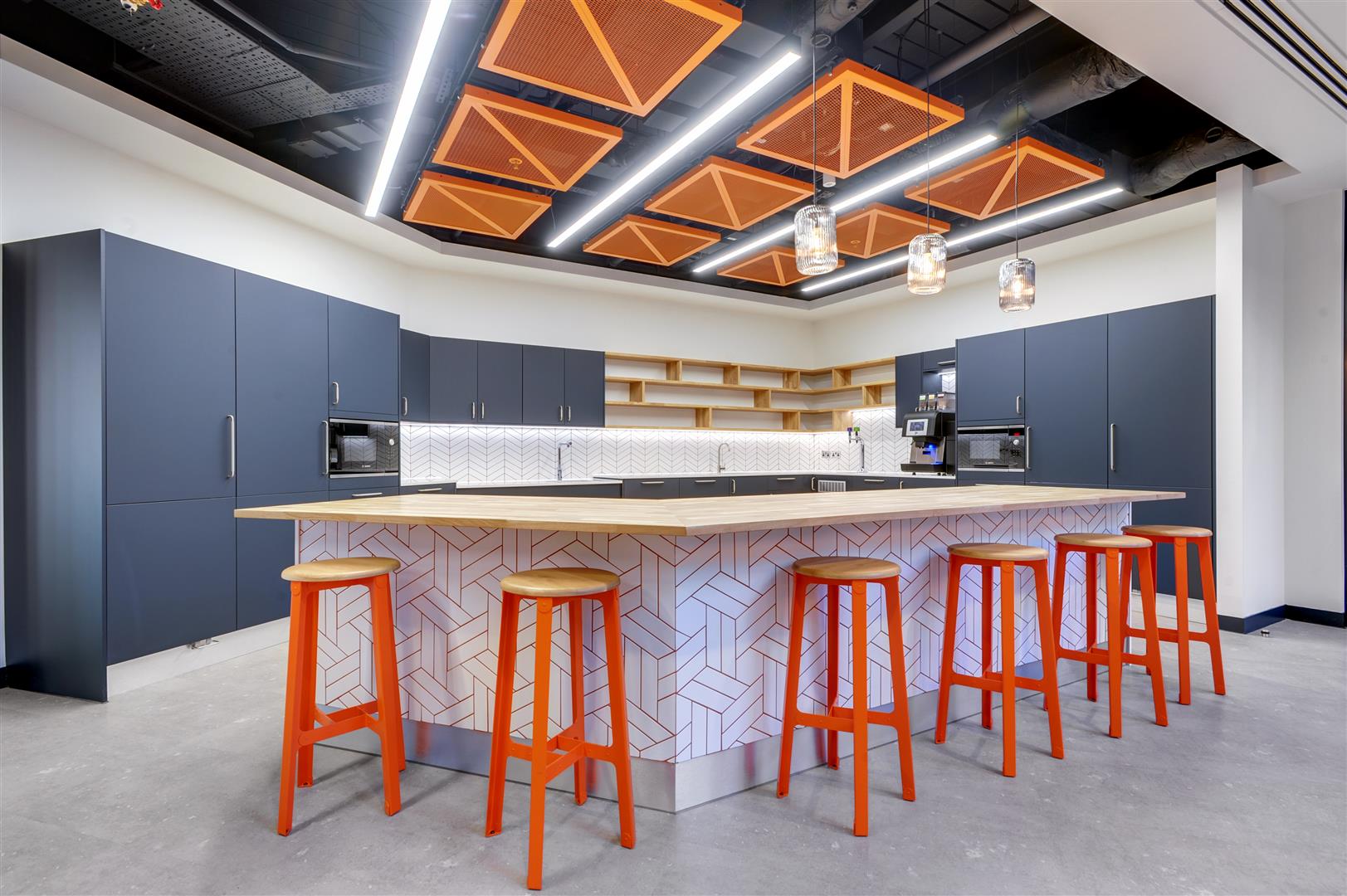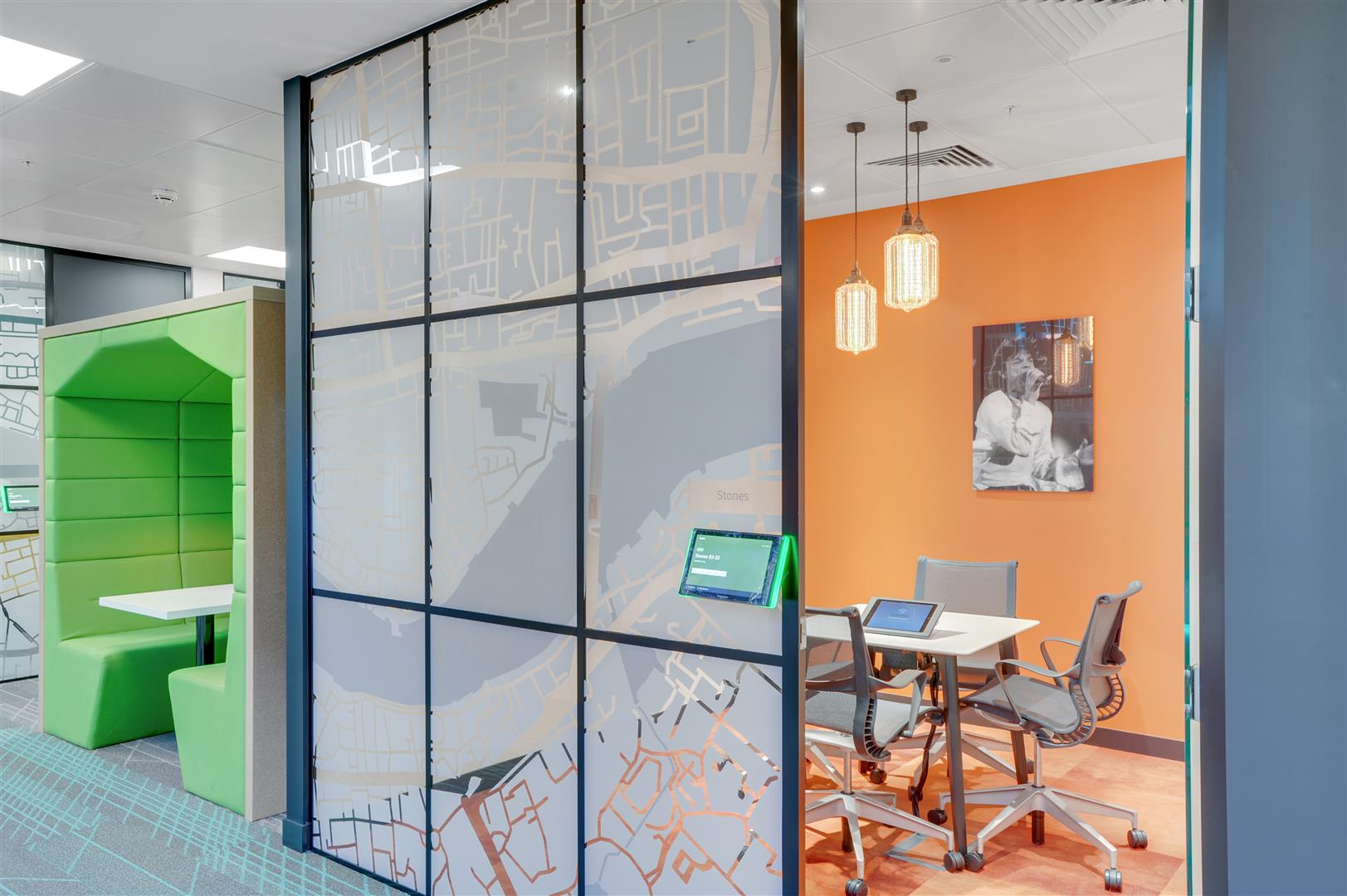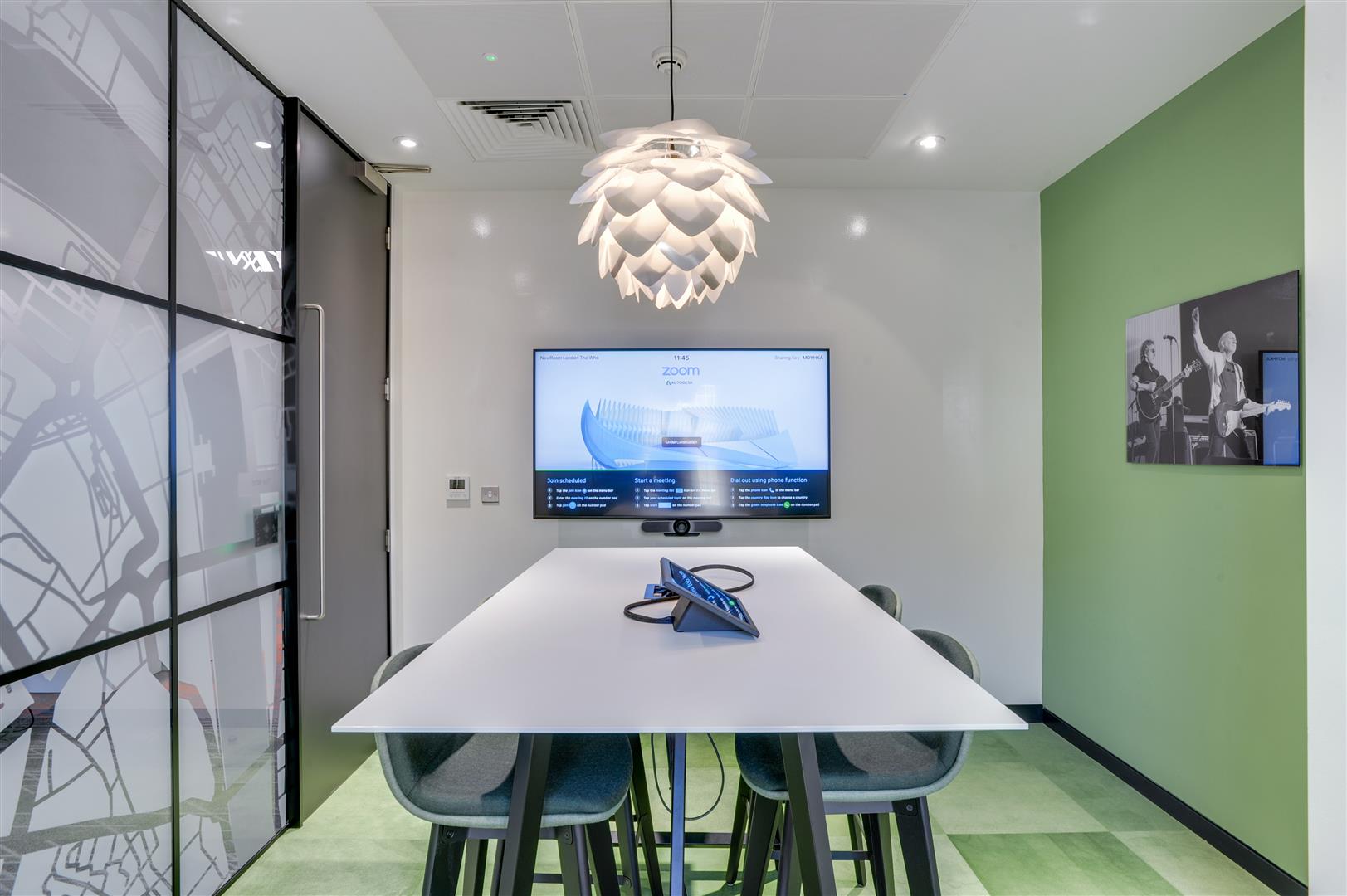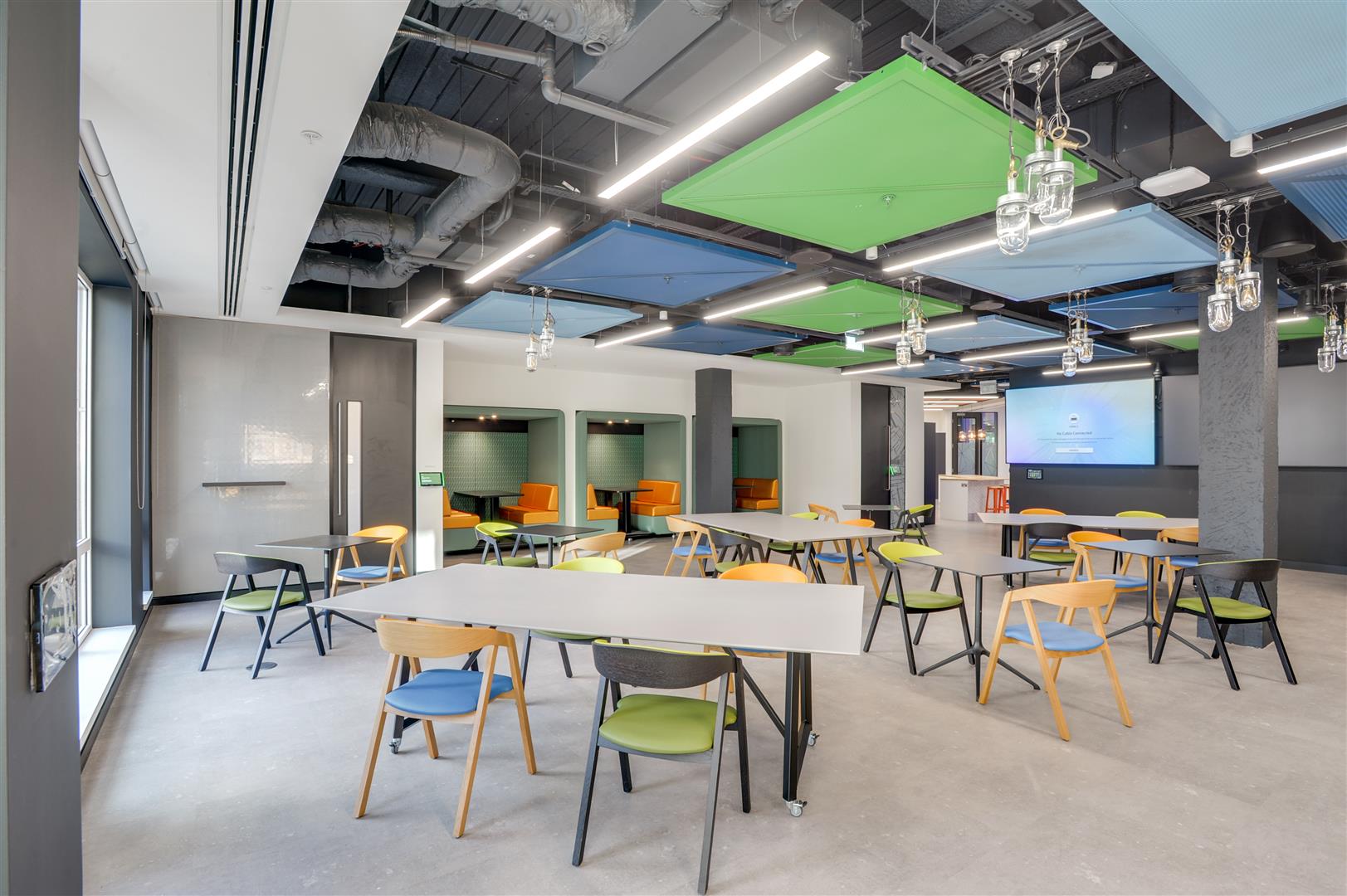 1 / 7
A destination for work, creating, play and collaboration, the new Autodesk space in Covent Garden is creative, practical and provides employees with peace of mind as they return to the office.
When designing the new Autodesk offices, we worked with a client who knew what they wanted and demanded uncompromising attention to detail. The design had some strict criteria to adhere to – everything had to be truly unique.
With a design concept that was developed in detail from the start, a 'walk through London', the offices are a sophisticated, yet playful nod to diverse areas of the city: Shoreditch, Soho, Clerkenwell and Mayfair. Read more
Designed to retain staff and attract new talent, the offices boast a robotic arm, 3D printing workshops, and green screen room. There are spaces to accommodate large team gatherings, games areas and a sizeable tea point to allow distancing and avoid overlaps in circulation. Safety is also a consideration, with foot operated release latches for bins and doors wherever possible.
In addition, a natural circuit (for when times demand) is created by the atrium and in the open plan area with two walkways demarcated by pink and green geometric carpeting, allowing staff to get some steps in.
The design objectives for this project where completed within an aggressive timescale totally remotely, during a challenging year at the height of lockdown from March to December 2020. We ensured that there were always open lines of communication and constant updates to the client. In addition, the project was completed in Revit & BIM 360 with the support of the Tétris South Africa team – an exemplary case of collaboration without borders.
A destination for staff, this is a place they are excited to come to.