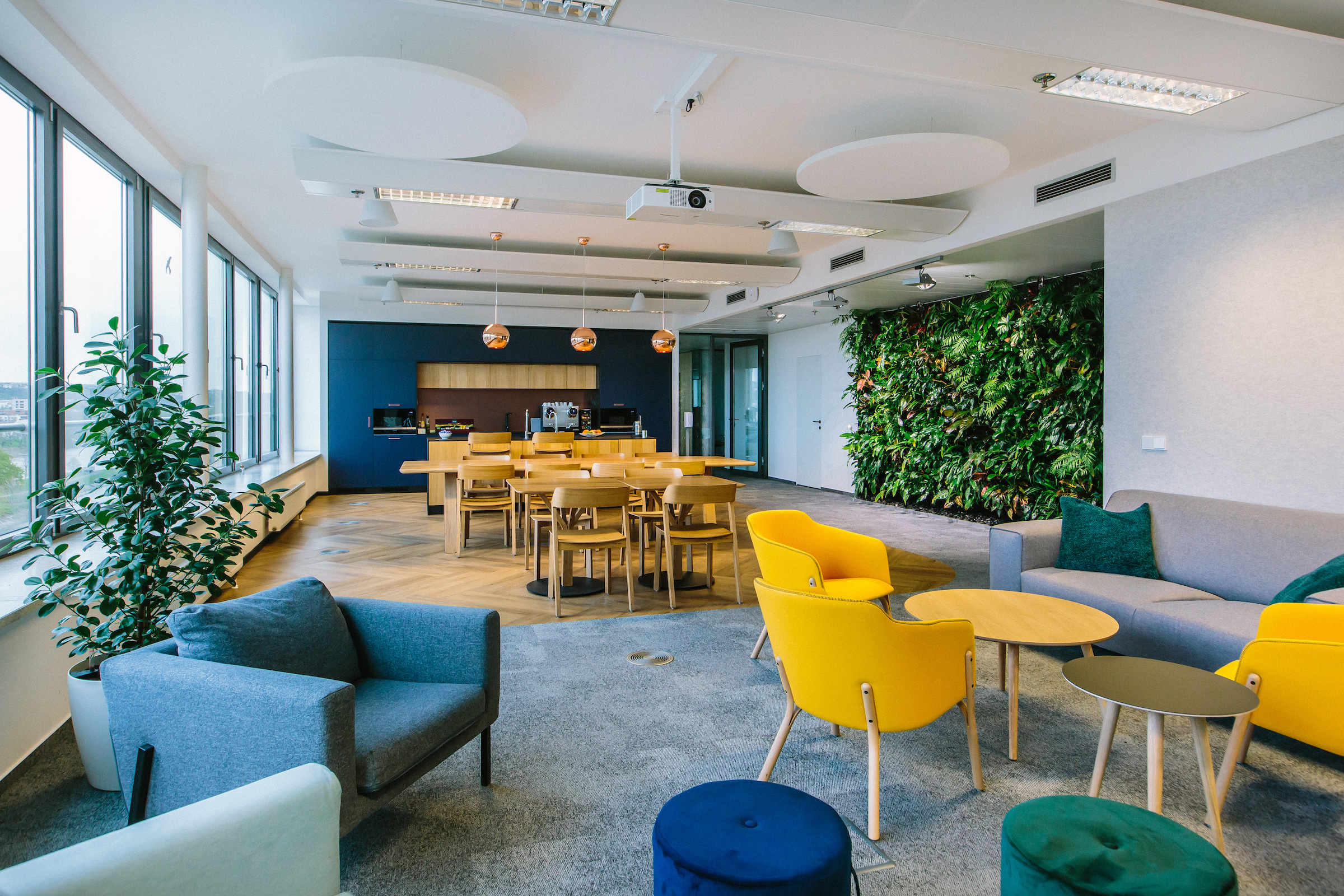 1 / 7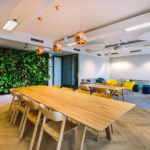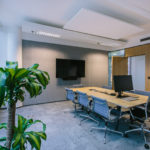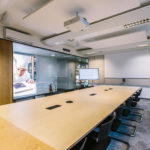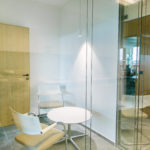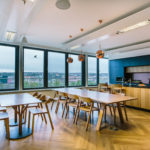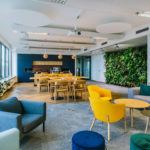 Lindt's offices are located in the Danube House in Prague 8 with beautiful river views.
The redesign of their existing premises was focused mainly on improving the working environment for all employees.
Part of the solution was not only to create a better and safer workplace and plenty of meeting space, but also to focus on technology and strengthen the fresh air supply in particular.
We approached interior design with the same love as Lindt products themselves.
The basis was to create spaces that evoke a feeling of peace and security of a company with a long history. We also added a meeting space in the form of an interconnected kitchen with dining and lounge area, which is now newly moved from the center of the layout to the facade overlooking the Vltava. Read more
Overall, the space is conceived in the basic colors of white, black, shades of gray and complemented by plywood boards, both work and meeting tables. In contrast, in the kitchen we focused on a combination of dark blue, black in conjunction with copper surfaces and a "green" wall.
The whole interior is designed in the spirit of simplicity, timelessness, detail and focus on acoustics.
Client testimonial