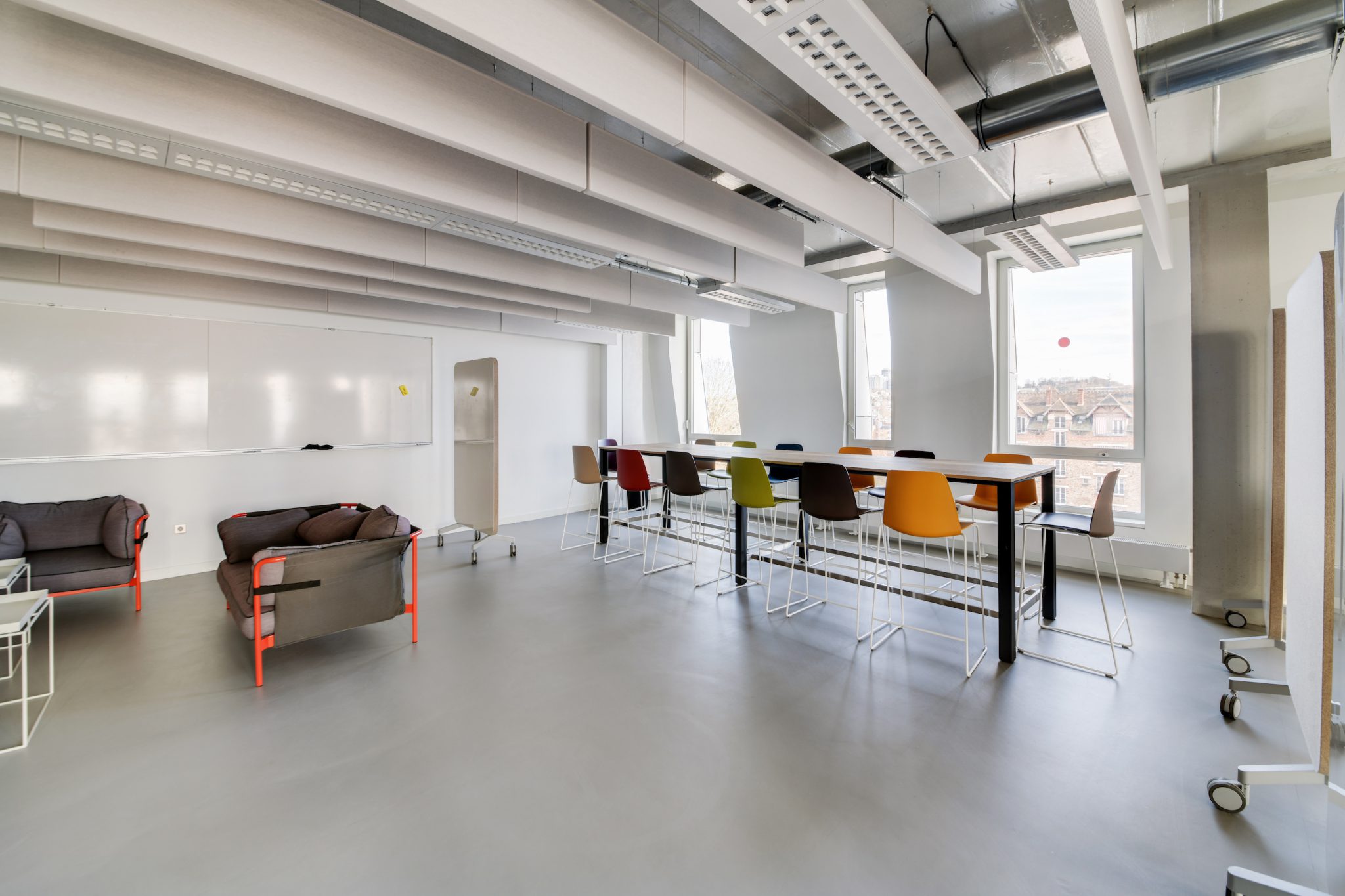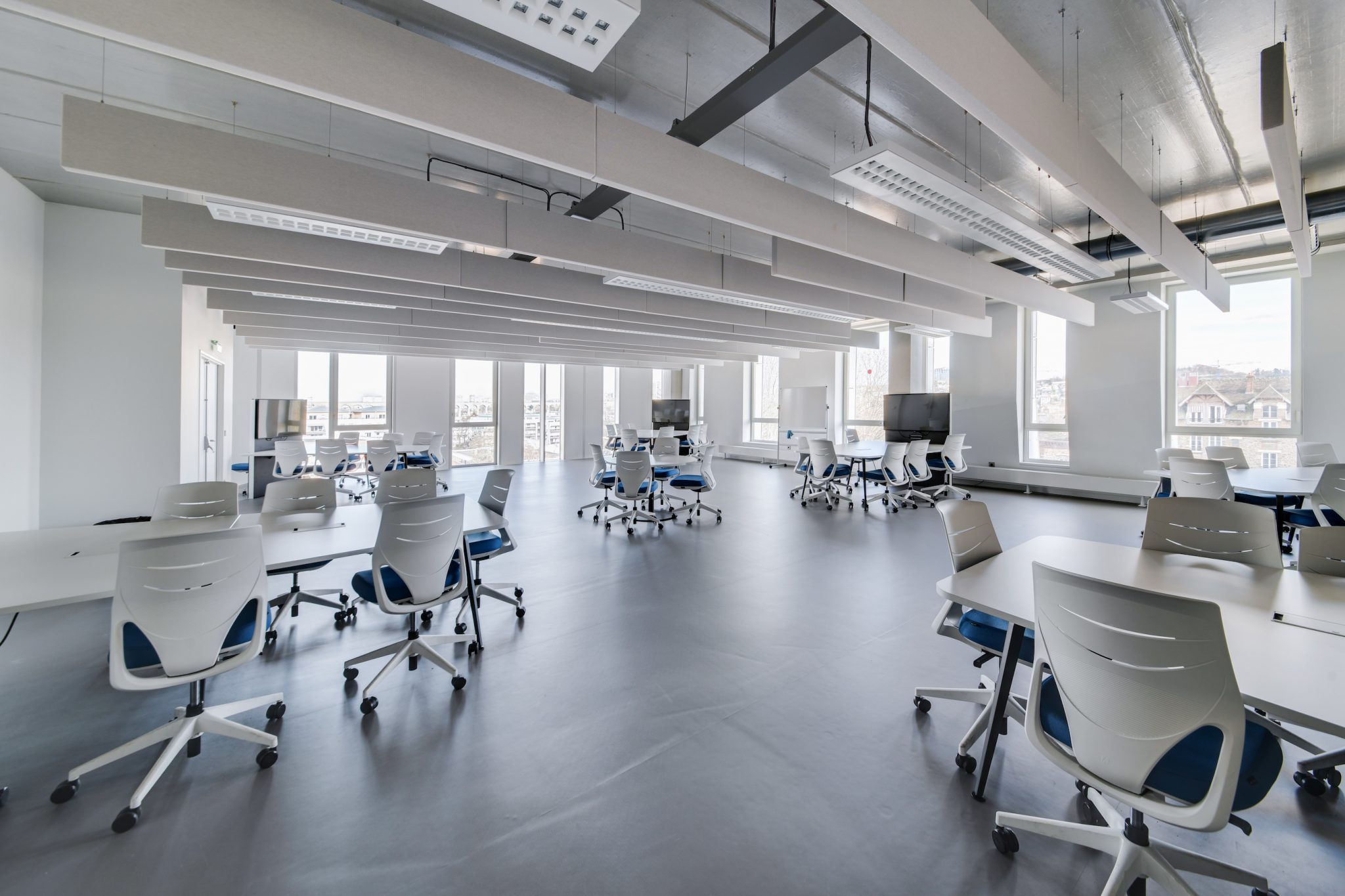 1 / 12
In 2018, Ecole Spéciale des Travaux Publics, du Bâtiment et de l'Industrie (ESTP) reinforced its educational offering with the construction of a new building at its Cachan campus in Val-de-Marne (94).
This new innovative and environmentally-friendly building uses cutting-edge concrete technology, and is located in the centre of the campus. The building was designed to host a large central space, classrooms and offices.
ESTP wanted to rethink the arrangement of the available 3000 m² in order to offer new learning spaces to students.
The very clear requirement was to create inspiring, pleasant and modern spaces which can support and encourage students and teachers through active, inclusive and collaborative education. An environment suited to learning.
There was a review of use and furniture perfectly adapted to deliver a redeveloped space to ESTP which met its expectations.