1 / 9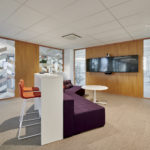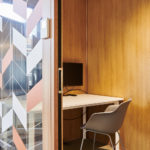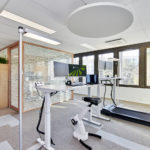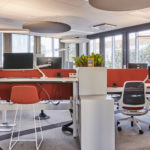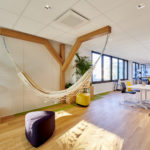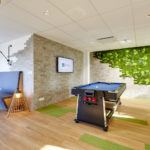 The transformation of Groupama's professional customer relations centre is a pilot project, which is part of the company's new work environment and collaboration project. Tétris was charged with the task of designing and building new futuristic workspaces and methods with the help of a team of the company's employees. The introduction of a flexible shared office, sports mats, and an exercise bike in the company has inspired new ways of working that meet the employees' expectations. The new office design encourages creativity, teamwork and hot desking. Employees can now enjoy relaxation areas with lounges, a hammock, and even table football, to encourage well-being in the workplace.
An in-depth acoustic study was also carried out to devise basic recommendations for the design, given how important the acoustic aspects are for the client's business activity and the comfort of the workers.
The new offices now reflect the company's values and are both comfortable and functional for employees.