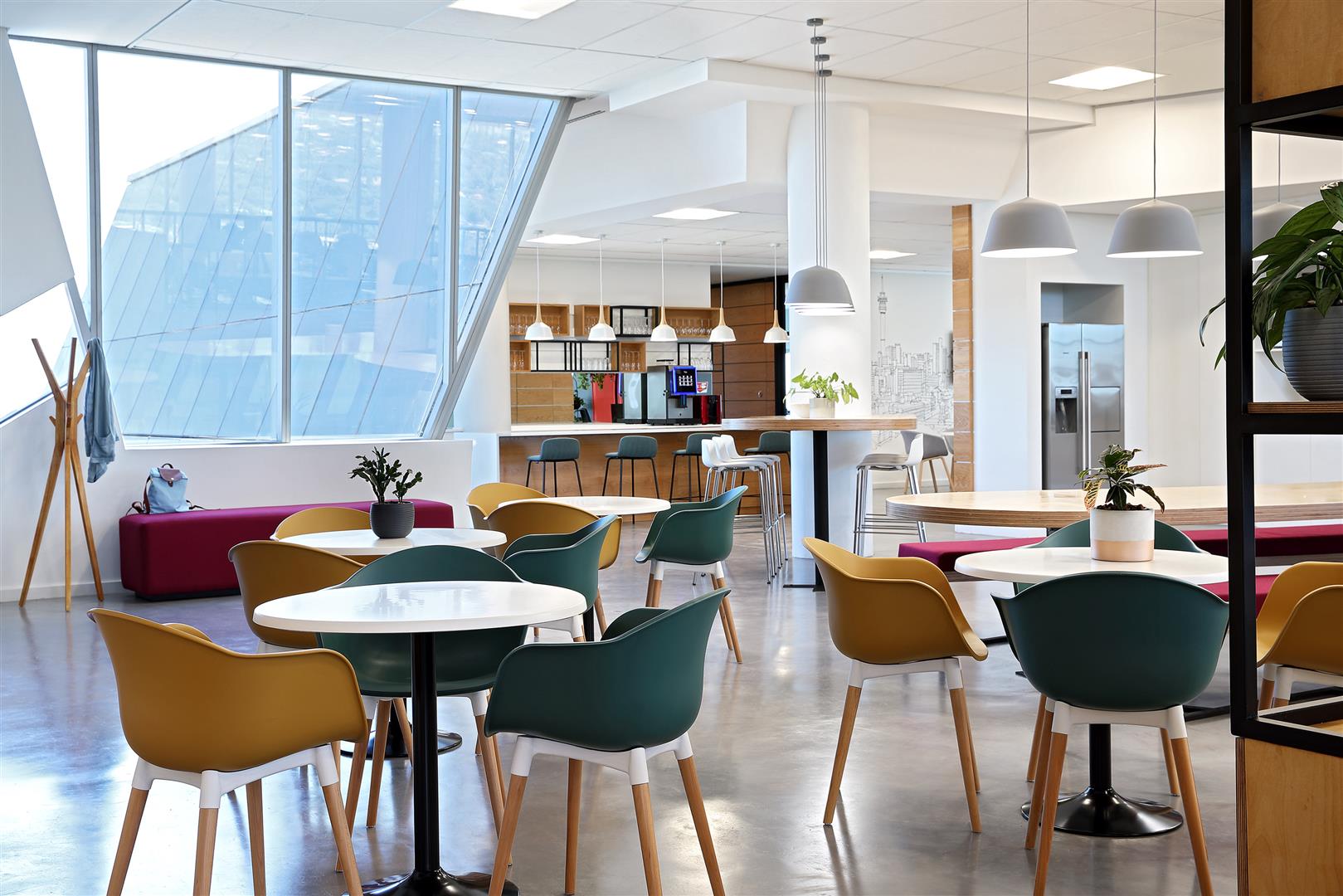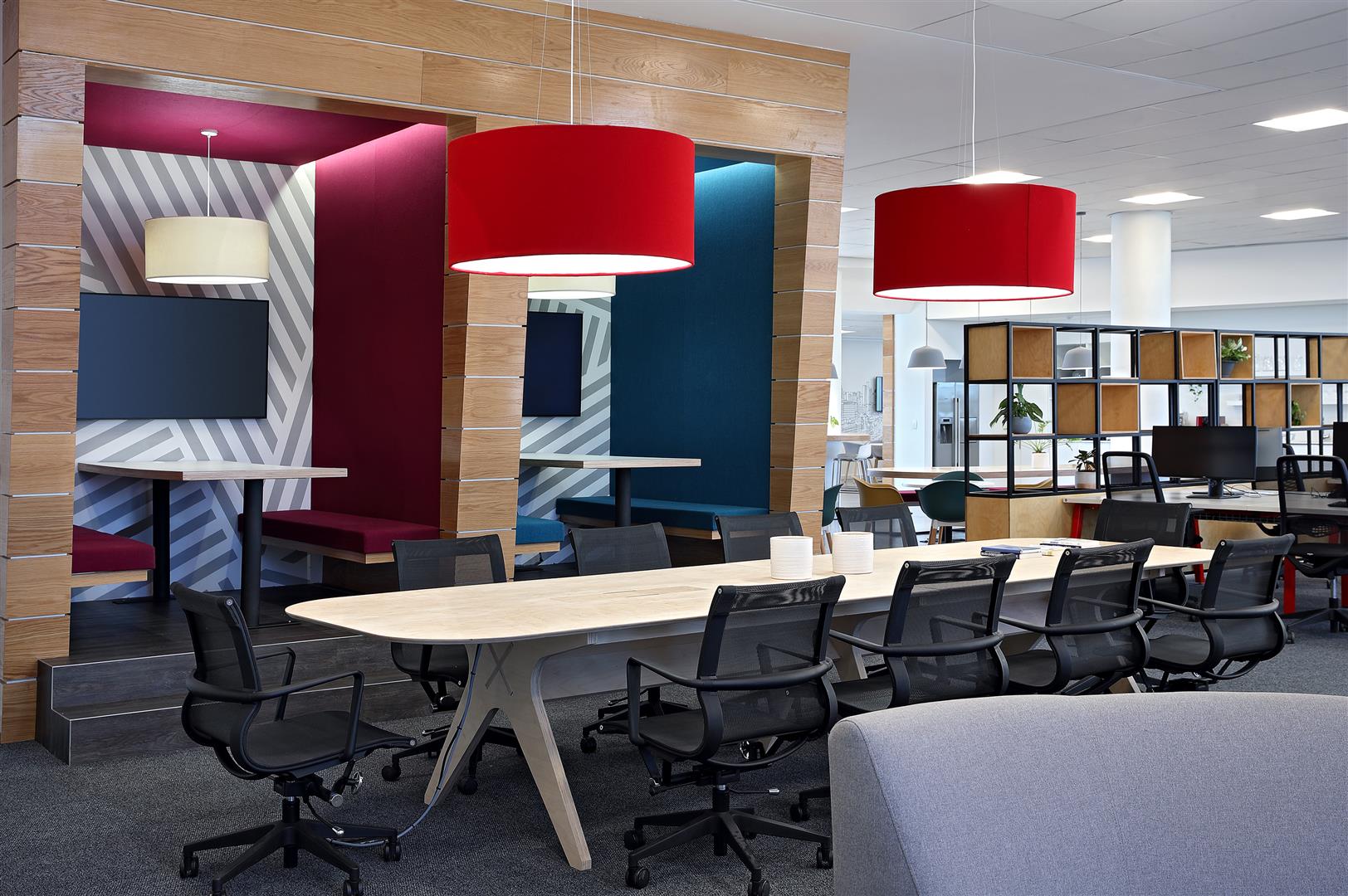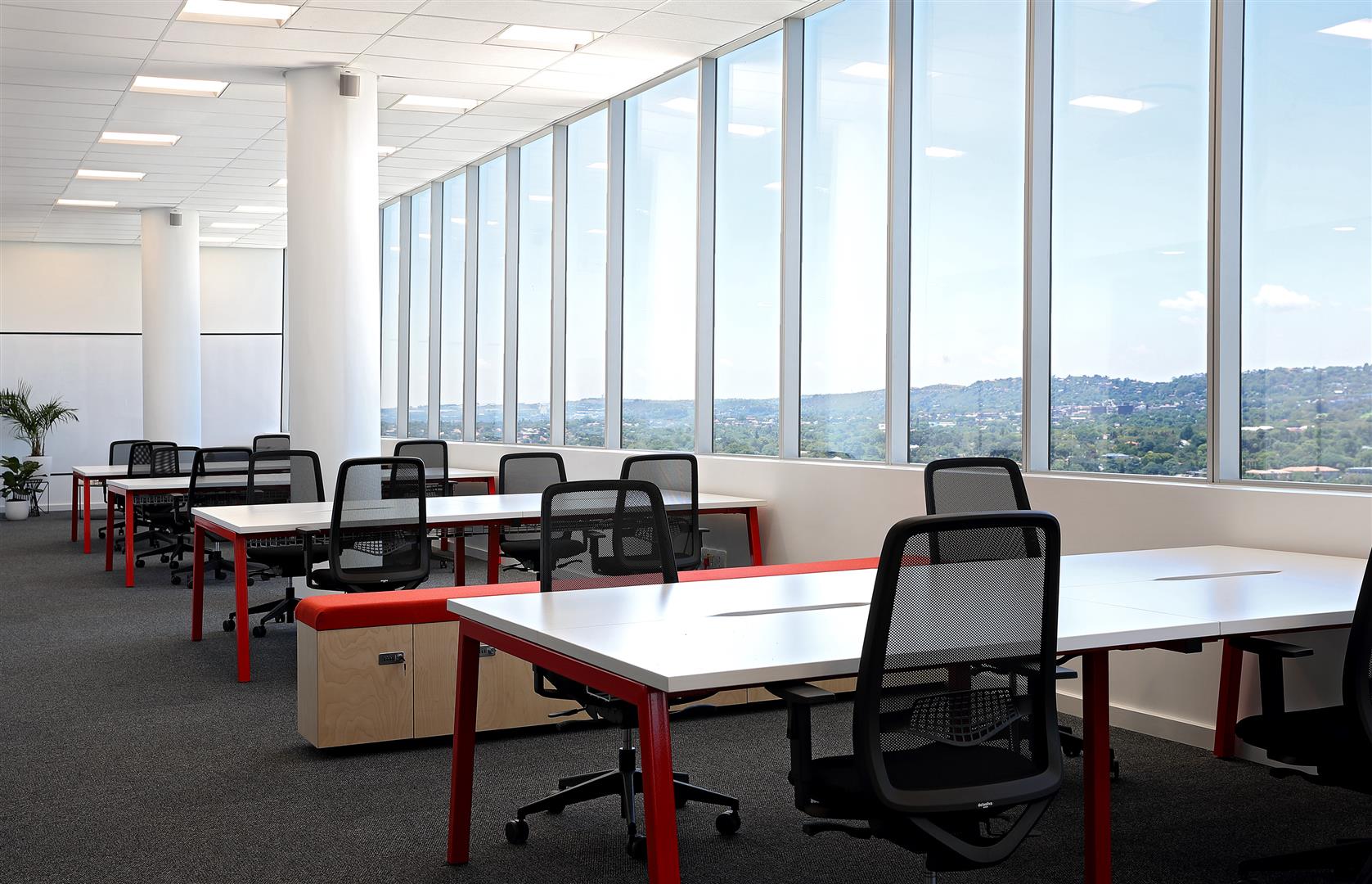 1 / 10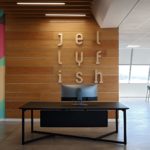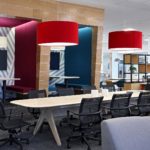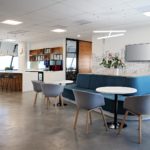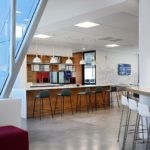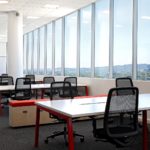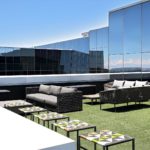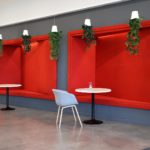 Appointed by global digital agency, Jellyfish, to fit out their new Johannesburg offices, Tétris fulfilled a number of roles on this project. Working closely with Jellyfish's global design partner, Workplace Creations, we were the Architect of Record (AOR) and executed both the project management and fit-out works on the project.
Localising the international playbook, Tétris delivered an office that was in keeping with the Jellyfish global look and feel, while injecting some local flair. The striking reception with a timber panelled feature is flanked by a bold and brightly coloured custom designed wallpaper. With an interesting, pared back take on a reception space, a simple black steel framed desk greets visitors. Read more
A bespoke bench and soft seating in this zone make for an interesting waiting area, doubling up as a client interface space and informal break-away and collaboration zone for teams. Concrete flooring extends from this area to the canteen and multi-purpose zones beyond, linking the spaces to create a holistic design language. The furniture is sculptural and boldly coloured, complemented by carefully curated and striking lighting.
The designers took care to use of every bit of space, creating meeting areas from corners and straight walls, with the smart introduction of built-in bench seating wherever possible. As a result, staff are offered a multitude of break-away areas.
The desking itself is bold, some with red steel frames, for a visually interesting effect. Meeting booths and wall designs bring in more colour, creating an interior palette which, when looked at as a whole, is a myriad of tones that all speak to the brand, its global messaging and local flavour.
Taking full advantage of the beautiful views, Tétris designed an outdoor area for the staff to enjoy, encouraging them to take a break, step outside and interact with fellow colleagues. This has proven to be a very popular spot indeed.
In order to deliver this project, bi-weekly Skype calls with the project team allowed for ease of communication with all parties, regardless of time differences. Drawing on our experience working with international clients, despite the UK Jellyfish team only visiting the site once during the project duration, Tétris was able to seamlessly execute this project to exacting details.
Client testimonial