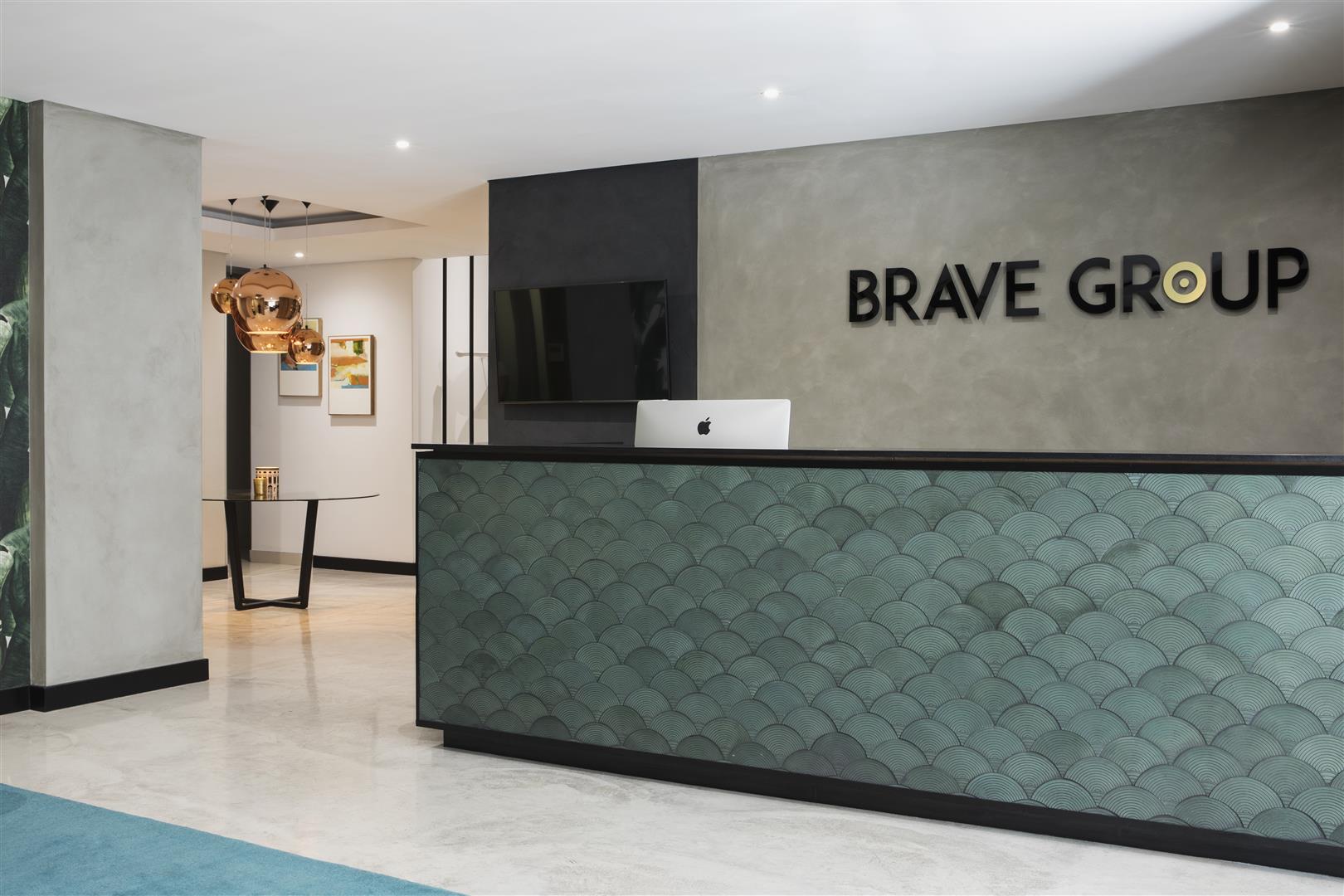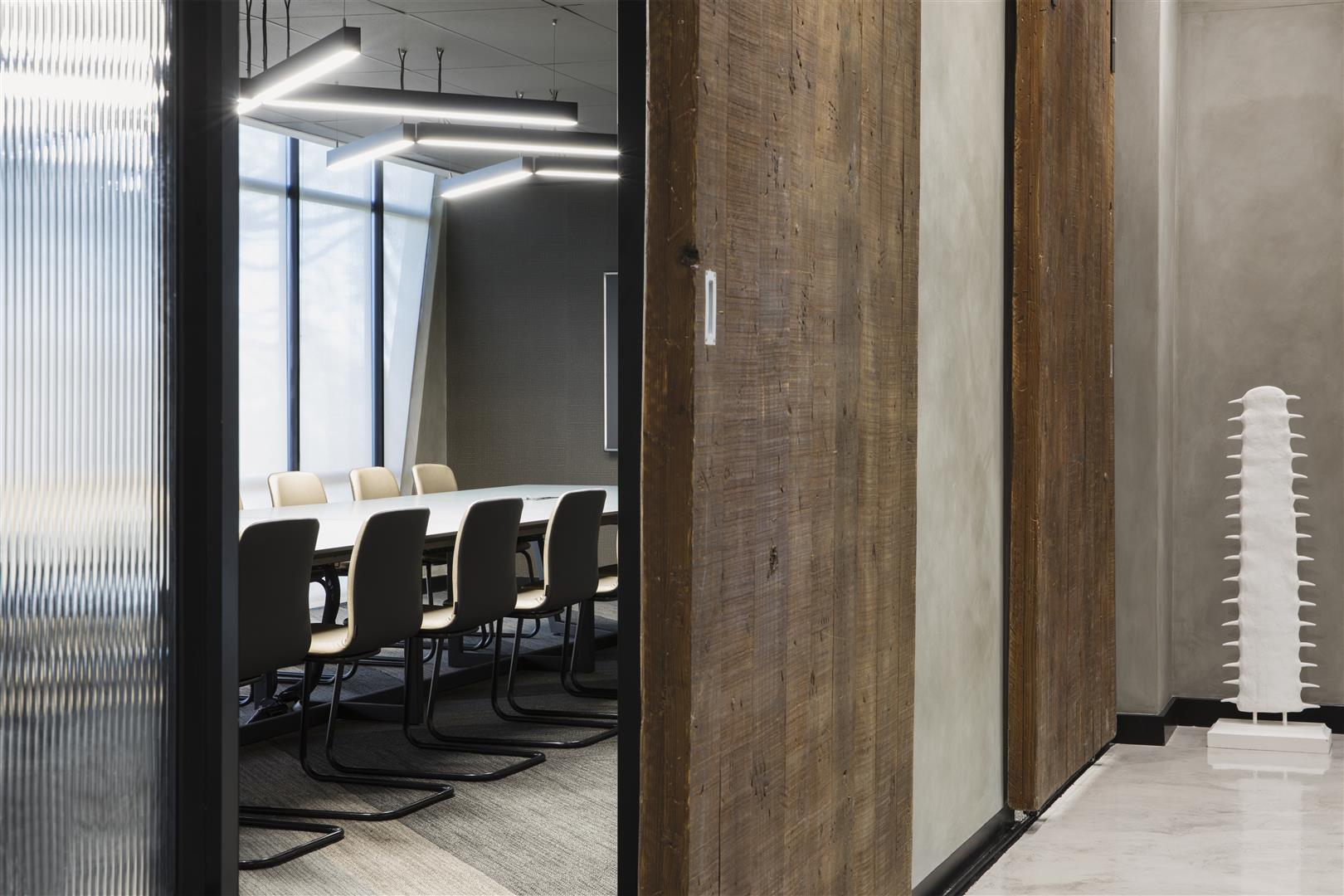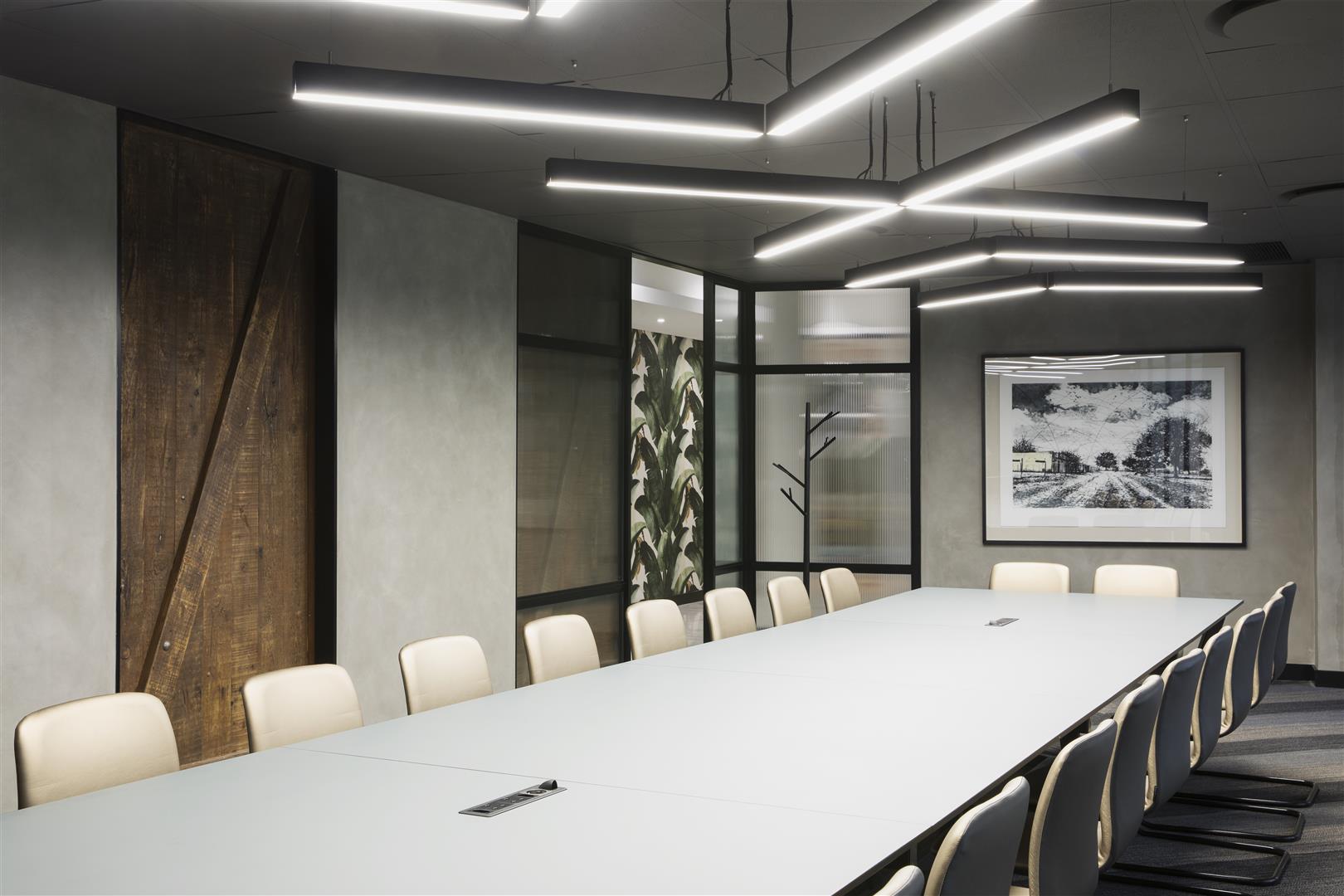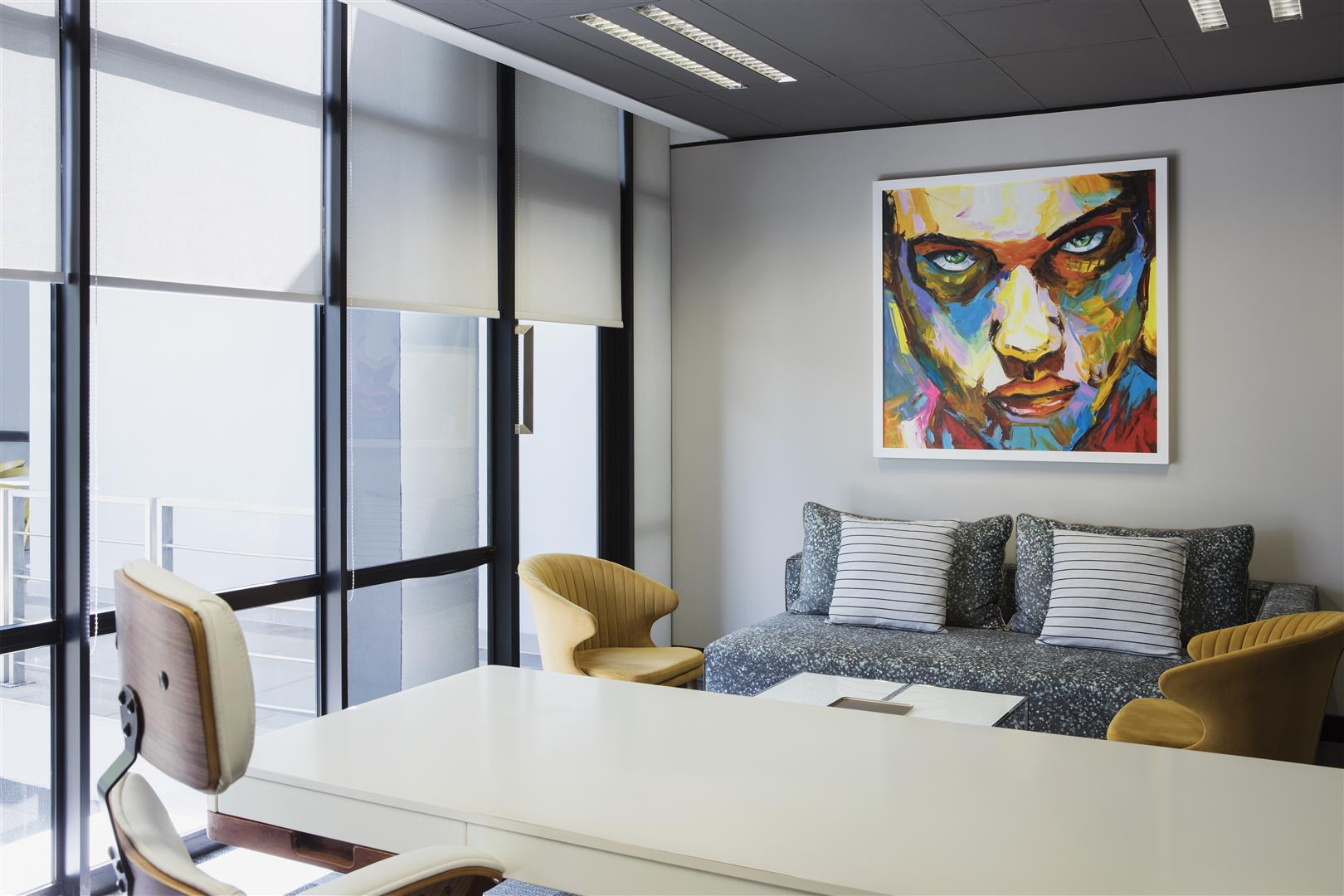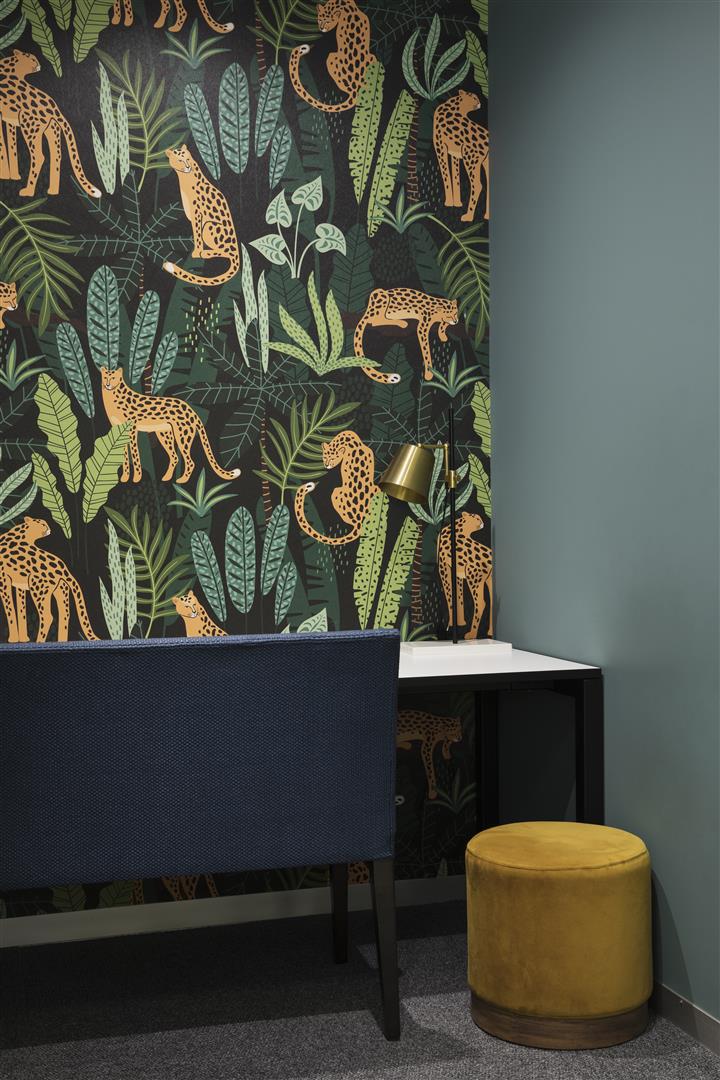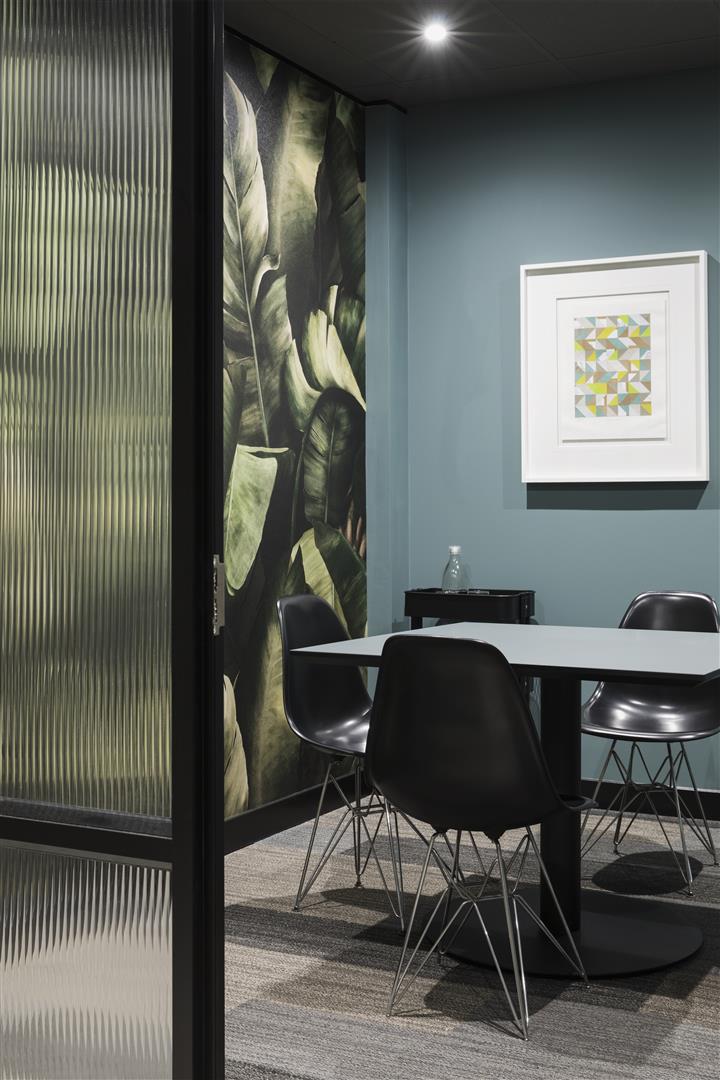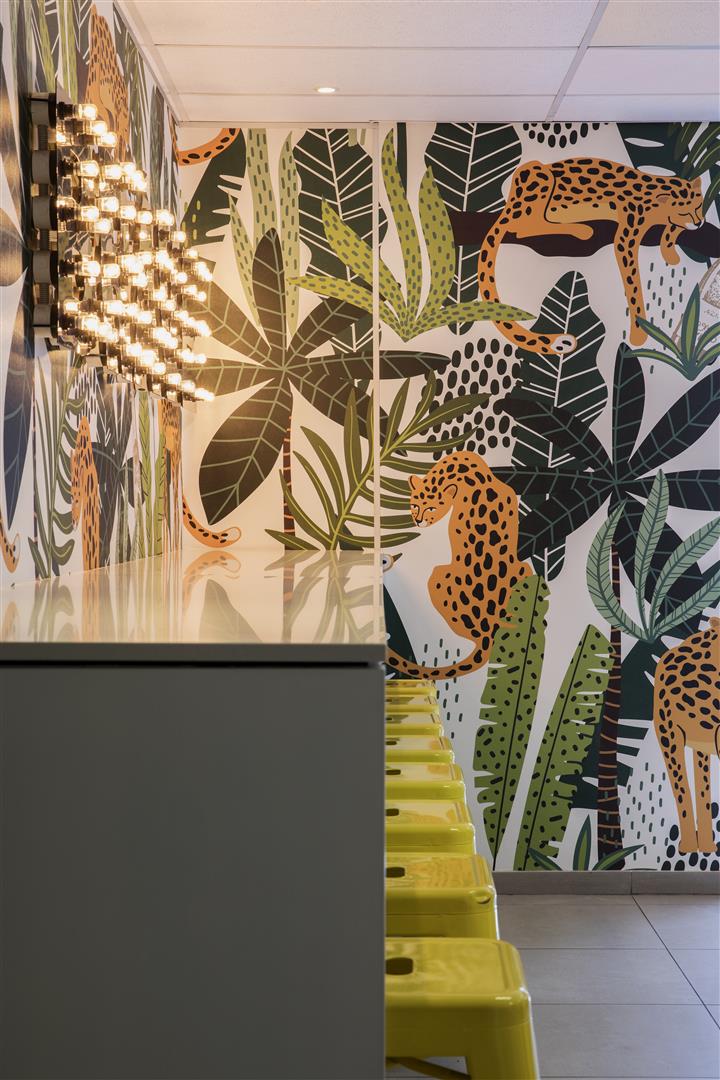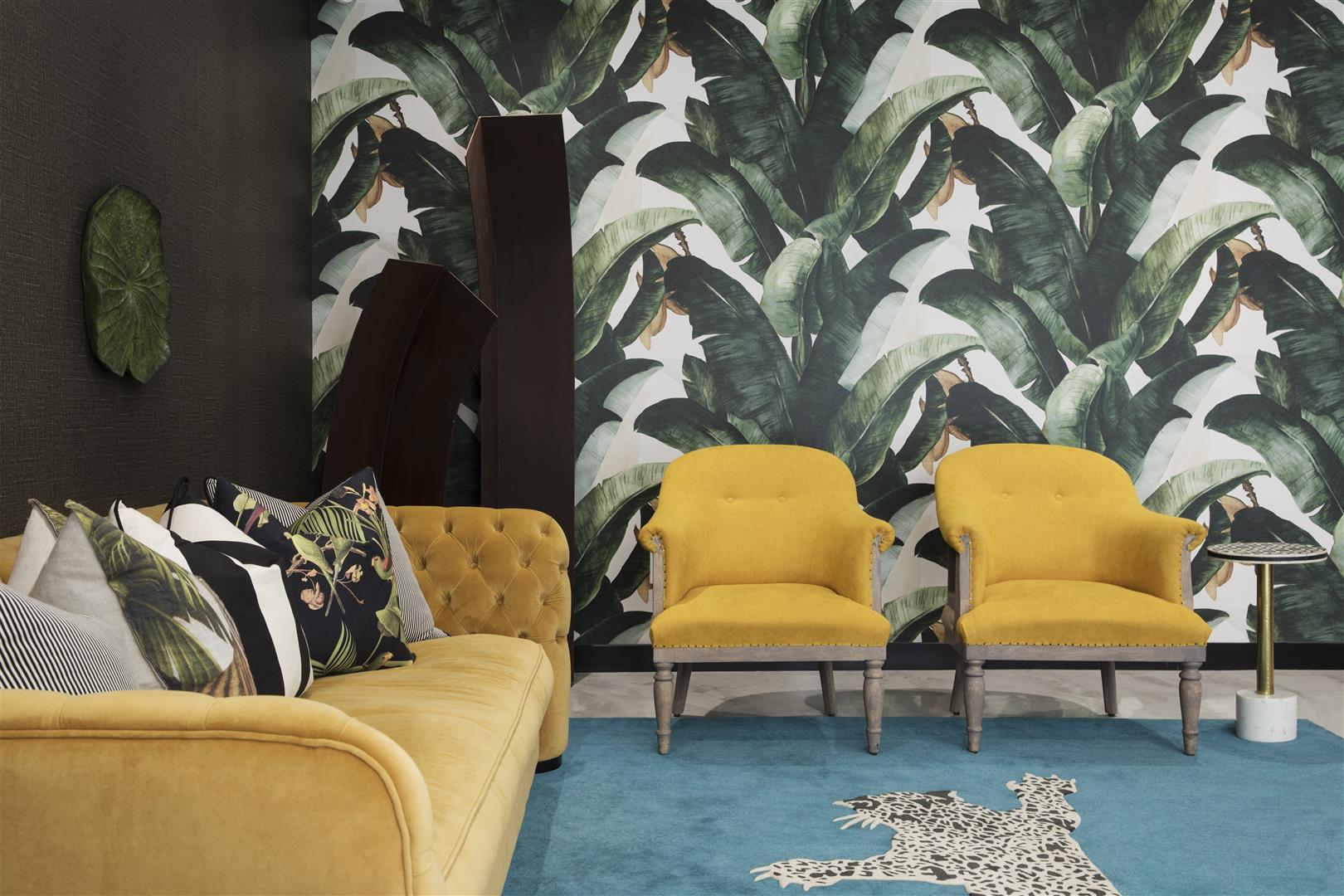 1 / 16
Visitors to the Brave Group's Johannesburg offices are greeted by bold splashes of colour. The reception counter is clad with scalloped concrete tiles in jewel-like emerald greens which are layered up the surface of the counter. This is the first hint of green that becomes a theme throughout the creative agency's space.
Green tropical banana leaves cover the walls of the waiting area, with deep grey textured walls displaying objet such as horns and sculptural art features for a subtle African touch. Visual interest is achieved through the use of colourful and boldly shaped furniture. With bright yellow linen sofas and armchairs, first impressions are long-lasting. Read more
The meeting room spaces sit on epoxy flooring, with entry through contrasting oversized antique wooden sliding doors. The drama in the client-facing area continues with the office's crowning glory – a life-size hammerhead shark that greets visitors from its spot on the wall.
The bold theme is echoed throughout the rest of the space, with more natural forests, timbers and epoxy flooring creating a moody, textural interior with dramatic lighting in key areas. Loud linear LED lights form a dramatic chevron above the boardroom table for example, while the word "Brave" formed from cinema lights sits proudly on the canteen wall. Yellow is incorporated in bold punches in the form of bar stools in the canteen, the boardroom tables' glass surfaces, and the leopards peeking through the forested wallpapers in the breakout spaces. The result is a space peppered with sunny spots that draws the eye from one feature to the next.
The workspaces showcase a clean and simple white desking solution, with on-hand storage that suits the agency's way of working. Clean lines ensure harmony between the loose items and the designs adorning the majority of the walls. The open plan space is punctuated with quiet areas, allowing staff to grab moments of retreat and peace when the task at hand calls for it.