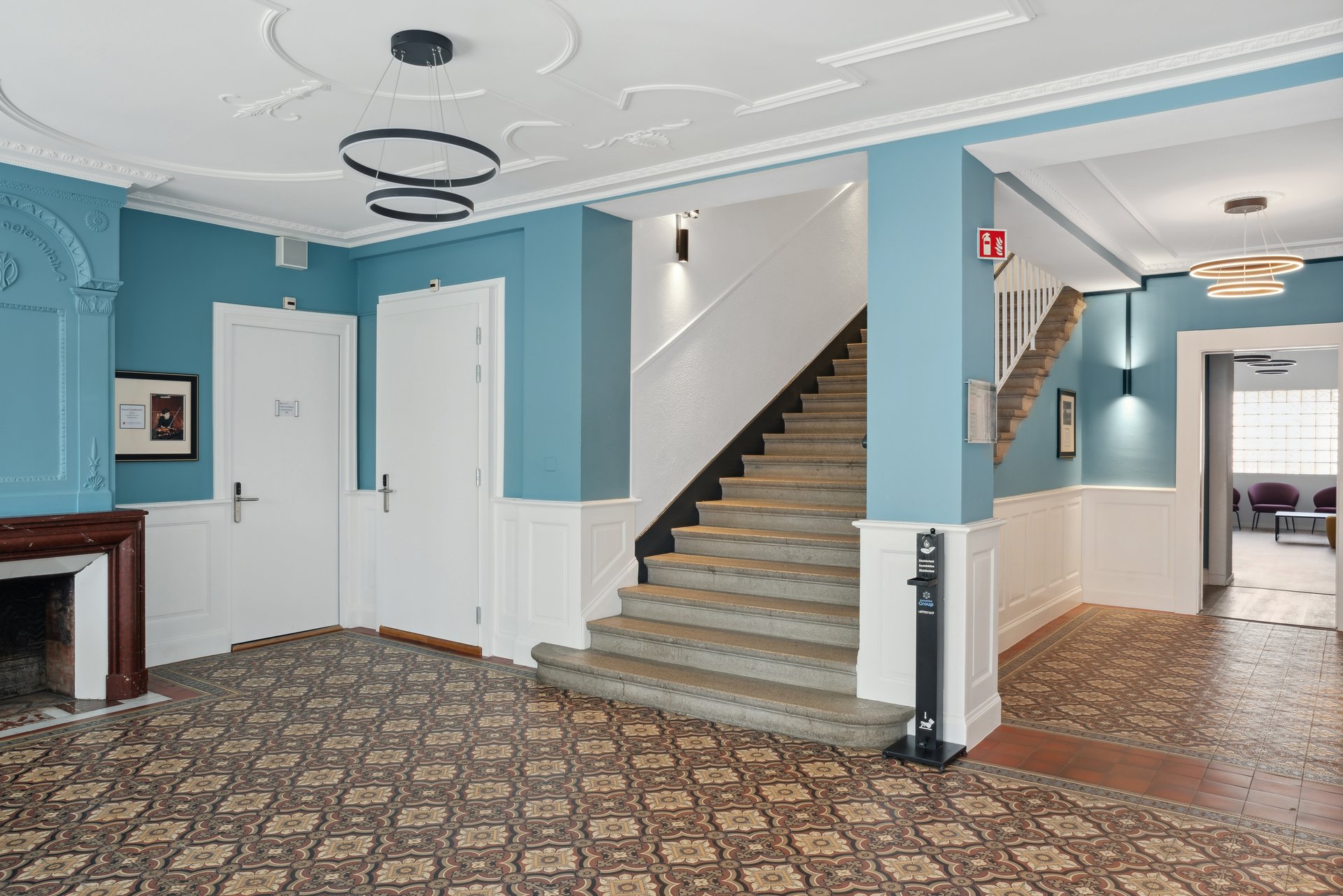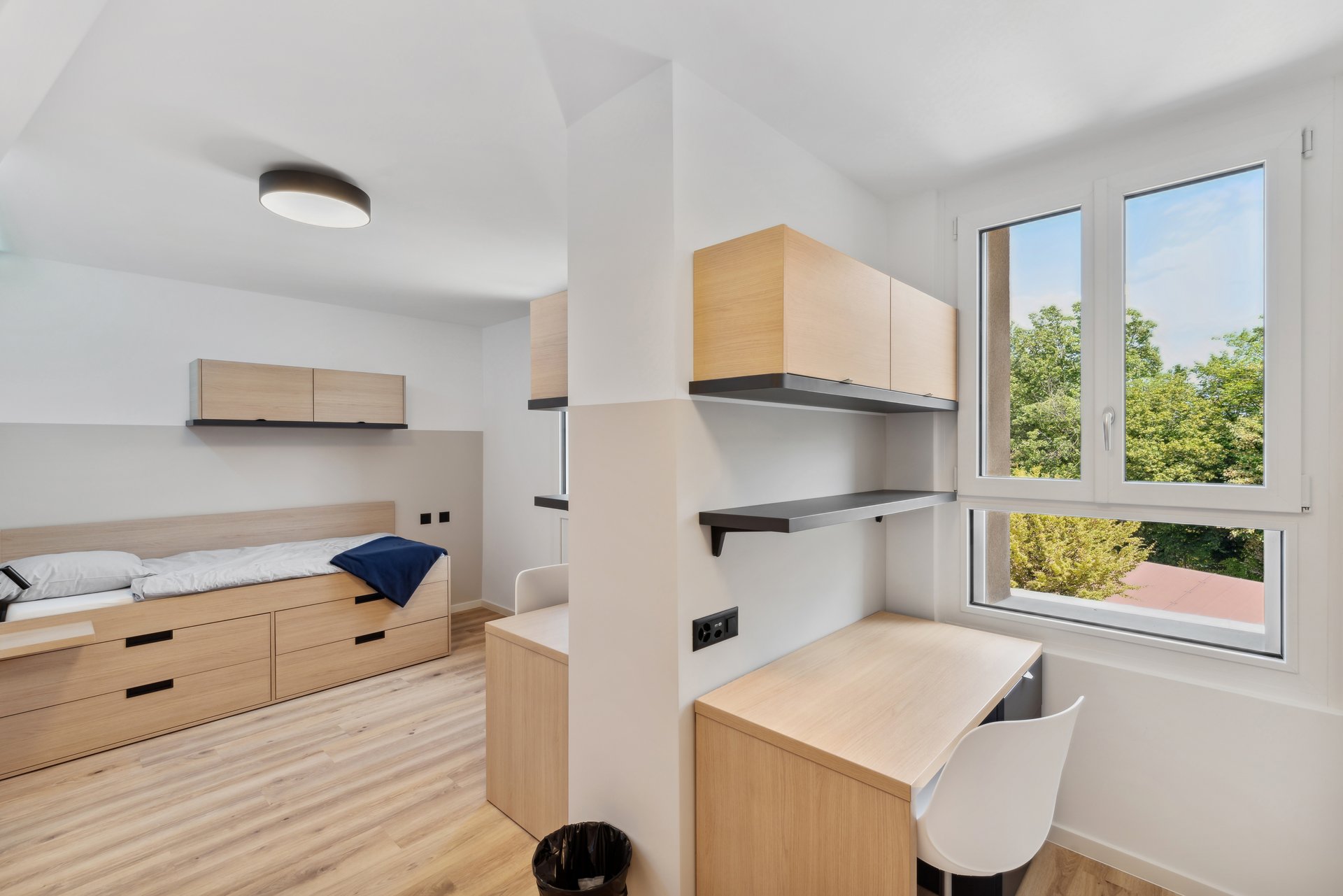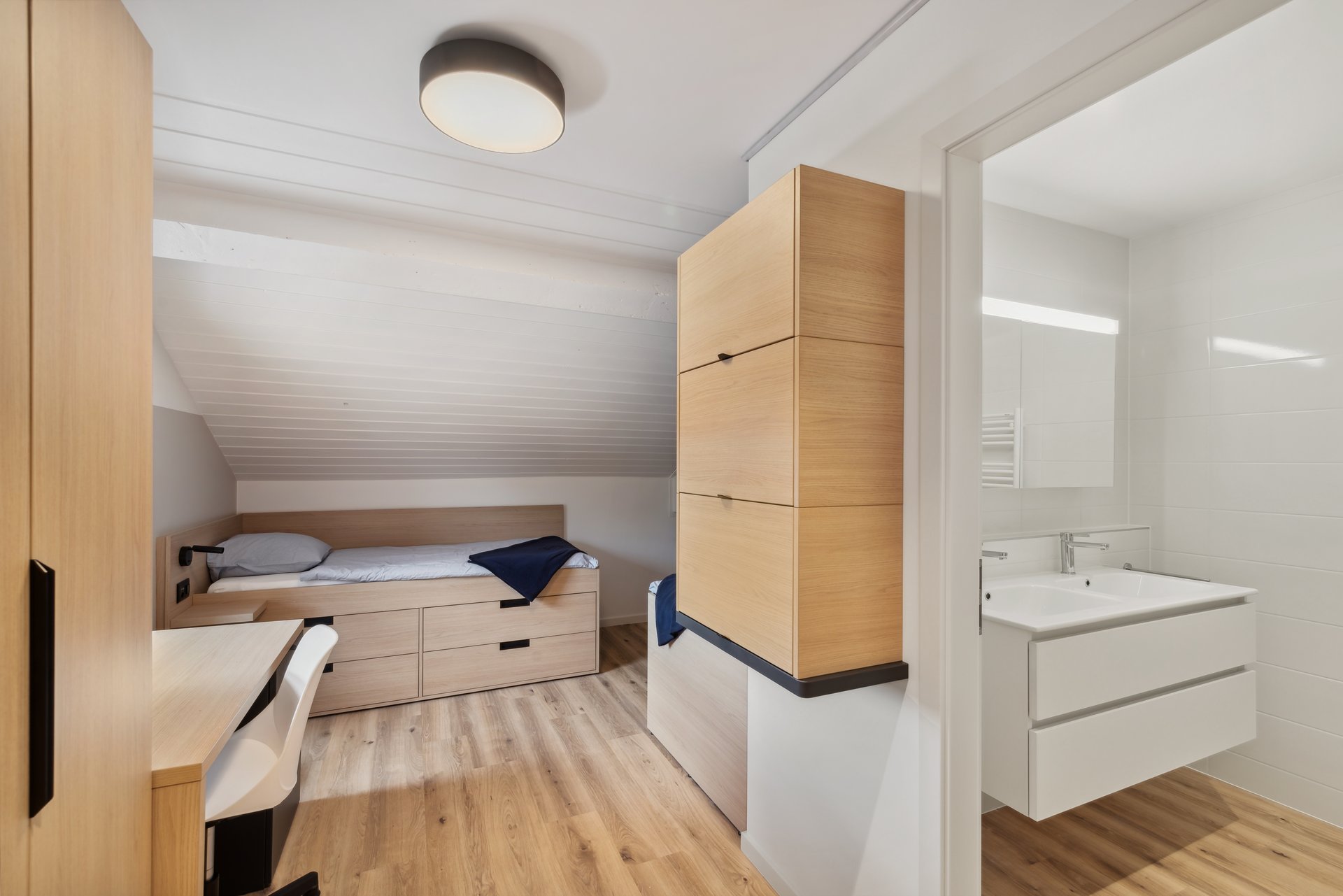 1 / 13
Complete renovation in an occupied boarding school
This project involved a complete renovation of the rooms and lobby, as well as restoration work to meet fire safety standards.
The work included demolishing each room, reorganising the bathrooms, and installing fire compartmentalisation between floors. Each room was then refurbished with custom plastering, flooring, plumbing, electrical, lighting, painting, and carpentry.
The work had to be completed within a tight schedule of two and a half months. We also had to work around the occupancy of the premises, implementing restricted working hours and maintaining constant safety checks on the site and campus. There were also various challenges presented by the existing building, such as fire detection systems, period wood flooring, and existing ducts and cables within the walls. To ensure the safety of both the internal workers and students, an external scaffolding was installed to separate their activities during the months of June and July. Read more
Designing spaces with colours 
For the design, the overall goal was to create spaces that promote tranquillity and harmony, evoking the peacefulness of Lake Geneva and providing an environment conducive to relaxation and studying.
The corridors are clad in blue and white with a wooden vinyl floor, reminiscent of the lake's pontoons, creating a sense of proximity to the water. The walls are decorated with mirrors and round frames, resembling sailboat portholes, adding a maritime touch. 
Within the rooms, a soothing colour scheme of blue and beige, combined with wood accents and touches of white, creates a relaxing and enveloping atmosphere. Carefully placed lighting, including multi-coloured LEDs, adds dynamism and allows for personalisation of the room based on student preferences. The room layout was also adapted to the existing premises, accommodating small rooms and an attic roof on the second floor.
The lobby colours were redesigned with an elegant blue palette that complements the original 1900s ceramic floor of the building. This combination creates a refined and timeless atmosphere, honouring the building's history while incorporating a contemporary aesthetic. The chosen shades of blue reflect elegance and serenity, creating a welcoming and soothing space from the moment you enter.