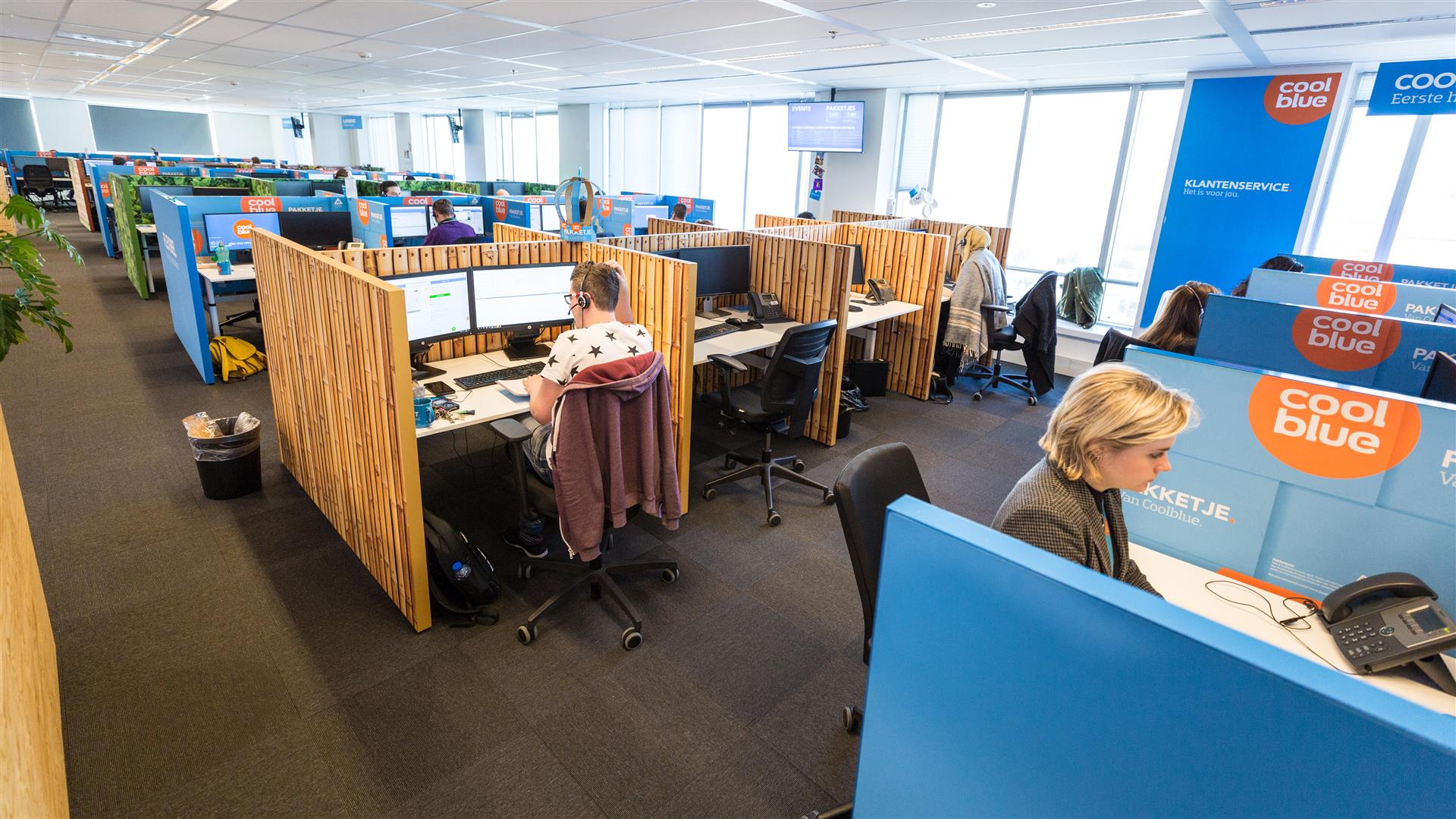 1 / 10
Coolblue, the online retailer from Rotterdam who does everything for a smile, grows exponentially every year. Therefore they needed a new space to accommodate the service center. They found the right space in the Millenium Tower in Rotterdam.
Tétris has been appointed to build the new service center, which is divided over two floors. We worked closely with Coolblue to get the right image for the office. Coolblue is known for the funny meeting rooms and playful office fit-out which had to be implemented in the service center as well.
Thanks to the expertise of Tétris in space planning and office fit-outs and the clear vision of Coolblue for the interior, the service center fits perfectly with the other offices of Coolblue.