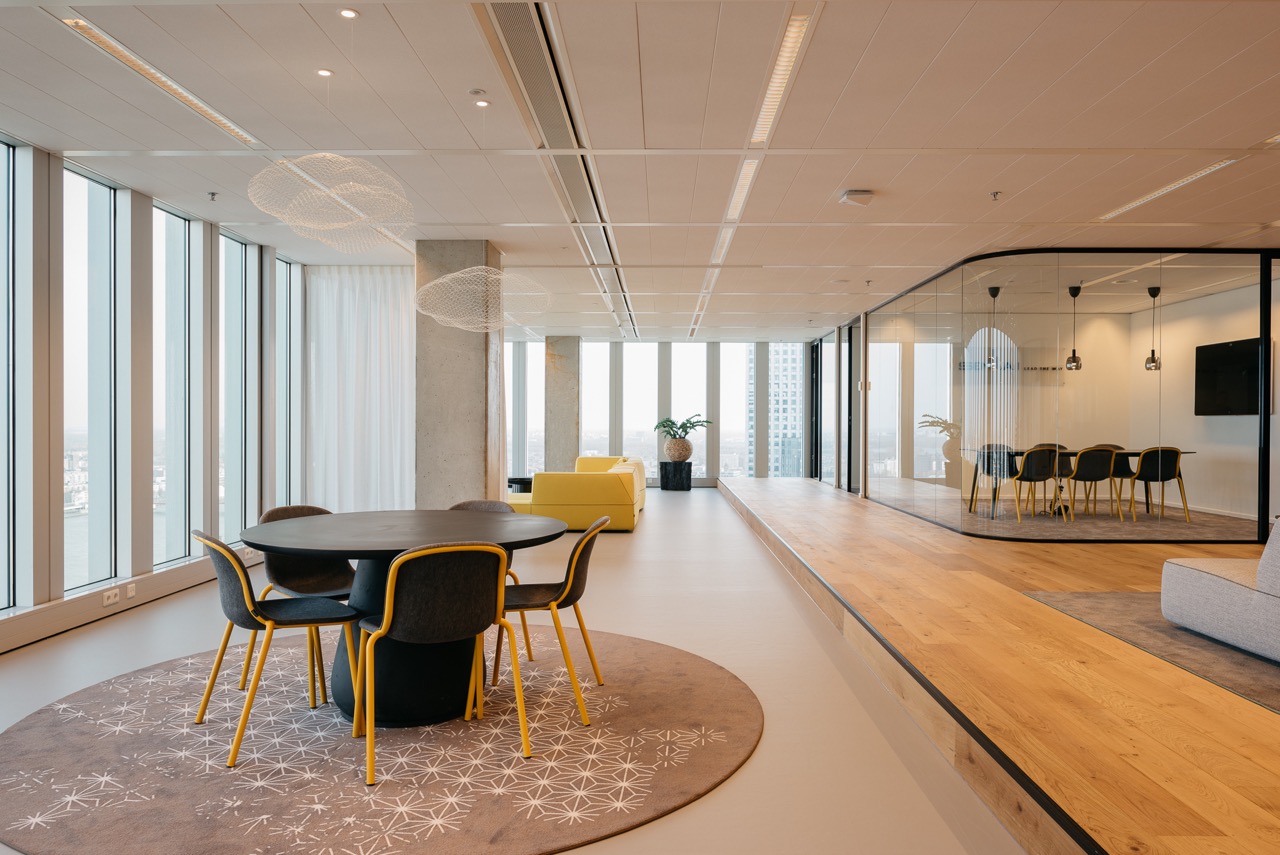 1 / 6
Sentia in balance in "De Rotterdam"
By embracing the building 'De Rotterdam', designed by leading architect Rem Koolhaas, in combination with a three-dimensional vision, a surprising interior design has been realized for Sentia. The 33rd floor gives a breathtaking view of the entire city. When entering the location visitors are literally placed on a podium. Due to this podium the experience of the height of the building increases enormously. Visitors will be impressed by the phenomenal views of the city of Rotterdam. Read more
The interior design has a lot of contrast, which ultimately creates a nice balance in colour, shape and use of materials. With regard to the figuration, meeting rooms have been placed in strategic places that are not only solitary spaces, but as a whole form a large complete puzzle.
Balance can also be found in industrial materials next to natural materials, hard lines of the building versus soft rounded corners in the interior design. Rough finishes of concrete versus acoustic panels. The sober black and gray colours blend into the colours of the building on one side and sunny yellow colours are also used and reflect the logo of Sentia.