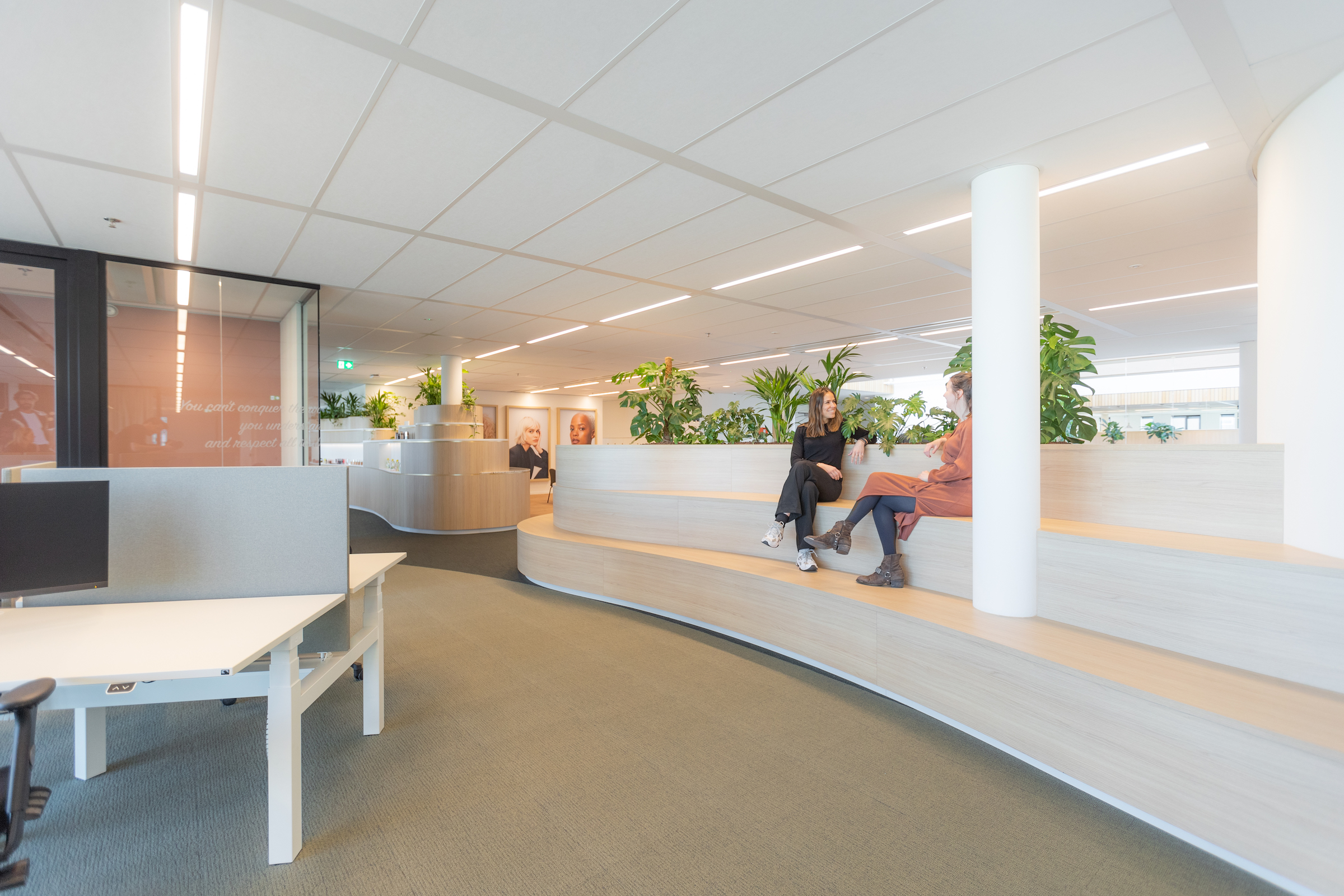 1 / 16
Every day, all day L'Oréal is a part of our lives; to create beauty, represents your identity, to create a better version of yourself and the world, to give comfort, to brighten up your day, to give confidence. The core business and products of L'Oréal stand for the six senses.
Our skin is key to experience the six senses; it reacts to her environment, but also shows how we feel. We think the new L'Oréal office should feel like a second skin. The office as our second skin...imagine... To feel at home, to get comfort, to protect, connect and to thrive.
The concept of the Six Senses is inspired by Nature. Read more
Based on the building structure, the workplace concept, the requirements and the world of L'Oréal, we've created the furniture plan. The village squares and work café form a buffer between the different team territories; on an acoustic level, vibrance and activities.
Throughout the process and in the design, Sustainability and Wellness were of vital importance. These elements are part of our Sustainability Strategy and key design elements.
Together with our partners we let our creative freedom take over to design a truly inspiring space. We selected our highest quality pieces from our exclusive workplace collections to furnish her beautiful executive offices and operational areas. This selection was based on criteria set by L'Oréal and our Tétris Design team.
To complete the look in a way that showcased the brand's essence, we added seating options in warm, natural colors, bringing the entire space together within the atmosphere of easiness that defines the L'Oréal experience. All this has been realised in an inspiring environment and exclusive workplace.