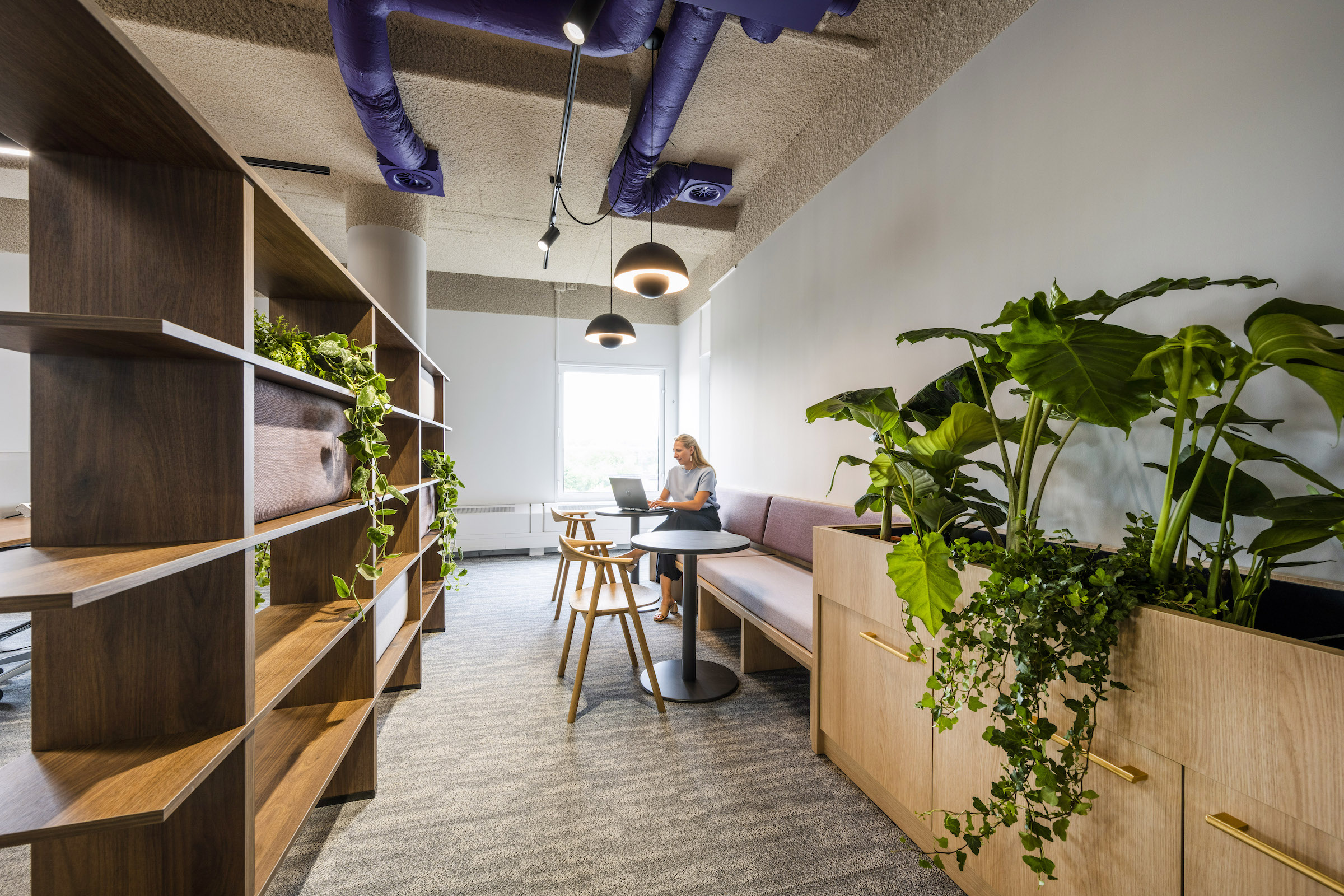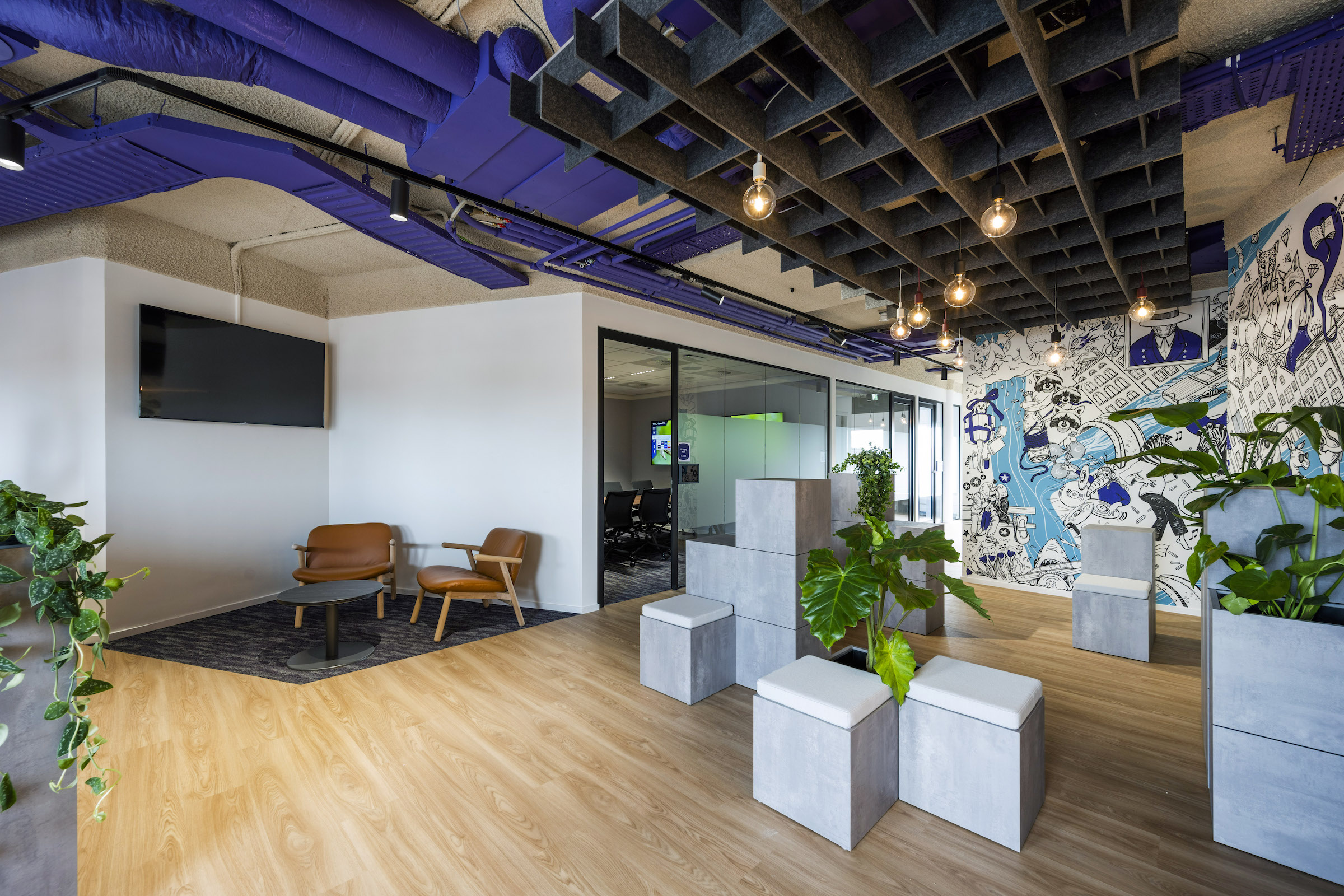 1 / 11
Discover the new European headquarters of Roku in the heart of Amsterdam, with breathtaking views of iconic buildings and bridges. The office design reflects Roku's identity, fused with the charm of Amsterdam. The office is divided into three different Amsterdam neighborhoods: the Canal Belt, the City Center, and the Jordaan. Each area has unique features, connected by Roku's signature purple brand color.
In the Jordaan, the reception pays tribute to the old distribution harbor of the neighborhood, and in the cozy courtyards adorned with hanging plants, you can relax with a cup of coffee. The City Center, the heart of Amsterdam, is reflected in the break-out area with pavement and neon lighting. Multiple levels capture the vibrant atmosphere. And the Canal District, inspired by canals and architecture, features water patterns and bridges that connect collaborative spaces and work areas. Read more
The inclusivity of Amsterdam is reflected in the design, creating an environment where everyone feels welcome and at home. Lighting and acoustics ensure an optimal working environment, while over 25 meters of personalized murals by local artists adorn the office, intertwining art and culture. These artworks blend local elements and films, connecting Roku offices worldwide. Sustainability is a priority, with carbon-neutral floors, cork, and other eco-friendly materials used in the design.