1 / 7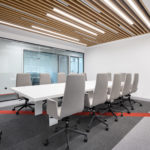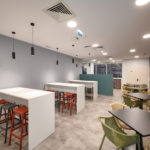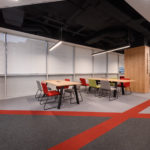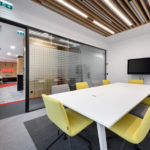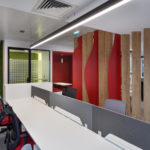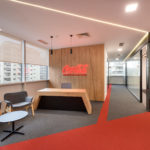 The new Coca-Cola Portugal office is divided into two floors, consisting mainly of open space and hot-desk areas, meeting rooms, training booths and individual work stations (phone booths), a cafeteria and breakout area.
With a previously defined base program, Tétris' strategy was to define a personalised concept for Coca-Cola by creating a "line" that runs through the entire office space, telling the story of Coca-Cola and guiding the space. The idea was that both, employees and visitors of the Coca-Cola Company, can feel the dynamic and creative environment and, at the same time, live it in an informal way. This line refers to important and remarkable dates in the history of Coca-Cola in Portugal and marks a course intersected by areas of collaboration, Coke Break areas, Drink Centre or specific branding moments. Read more
The idea of creating a work space with an identity that clearly reflected the history and evolution of the brand led us to one of Coca-Cola's most iconic objects - the bottle. The evolution of the Coca-Cola bottle and the different forms that it has assumed over time, once materialised in the new space, resulted in different shapes and rhythms spread throughout space.