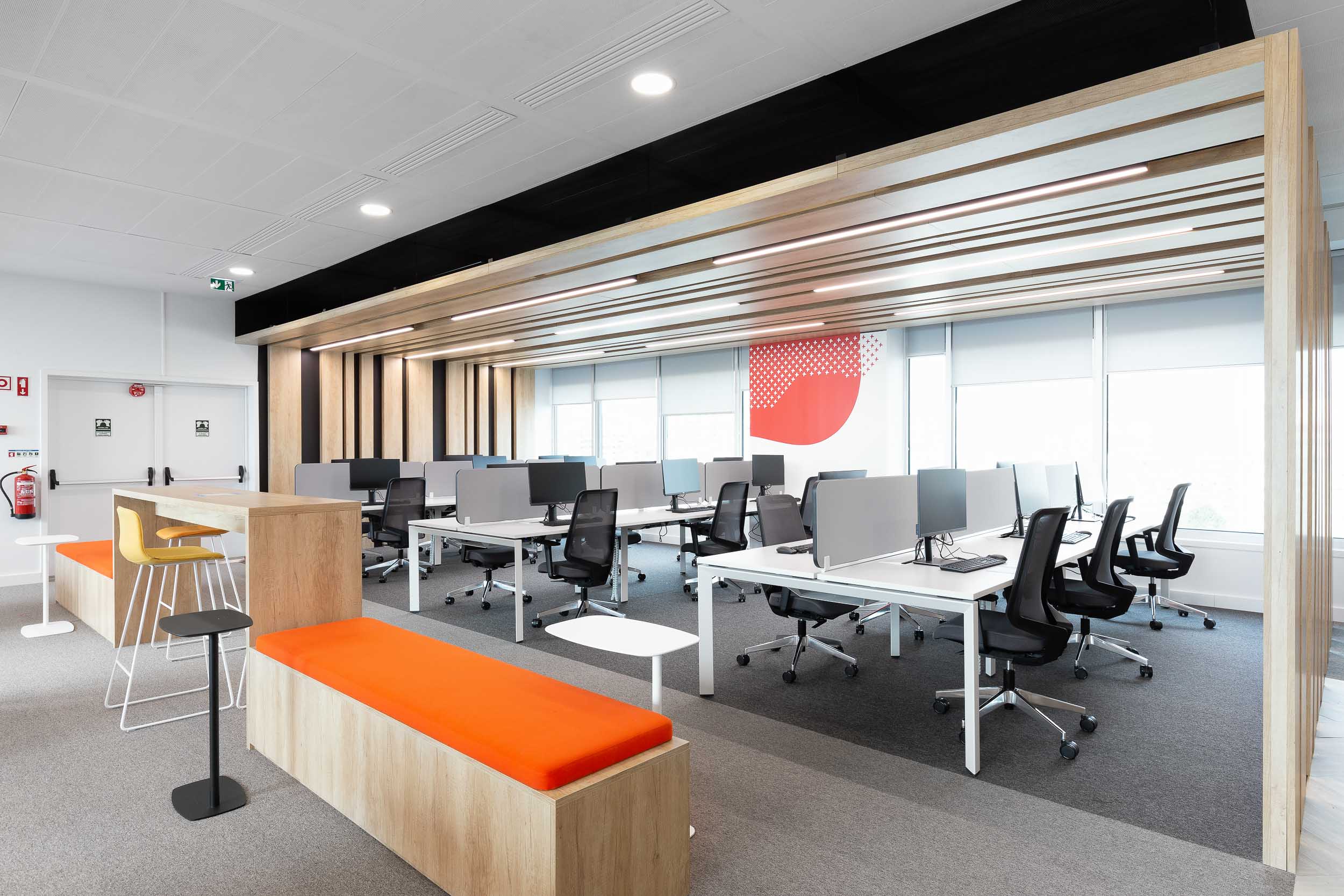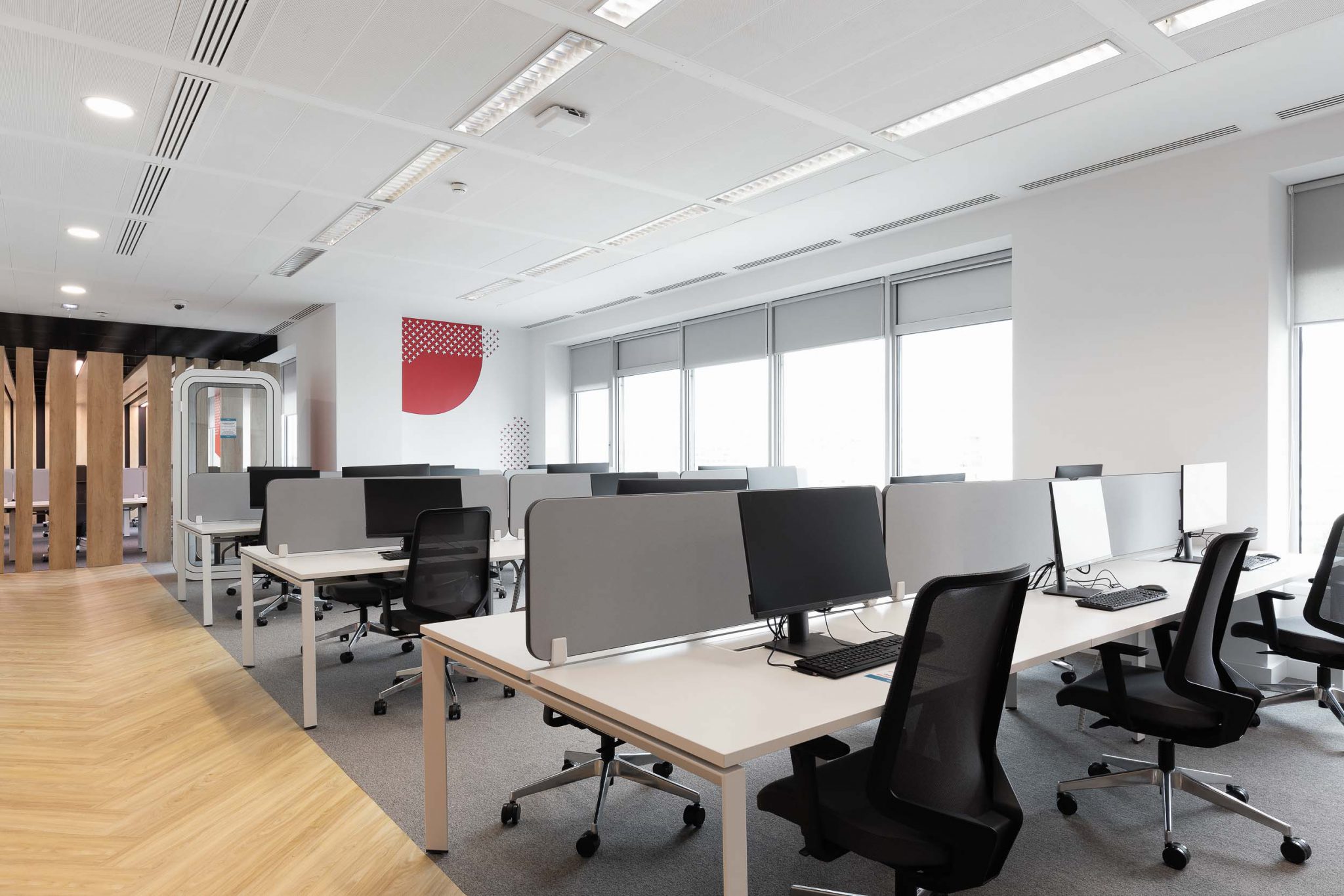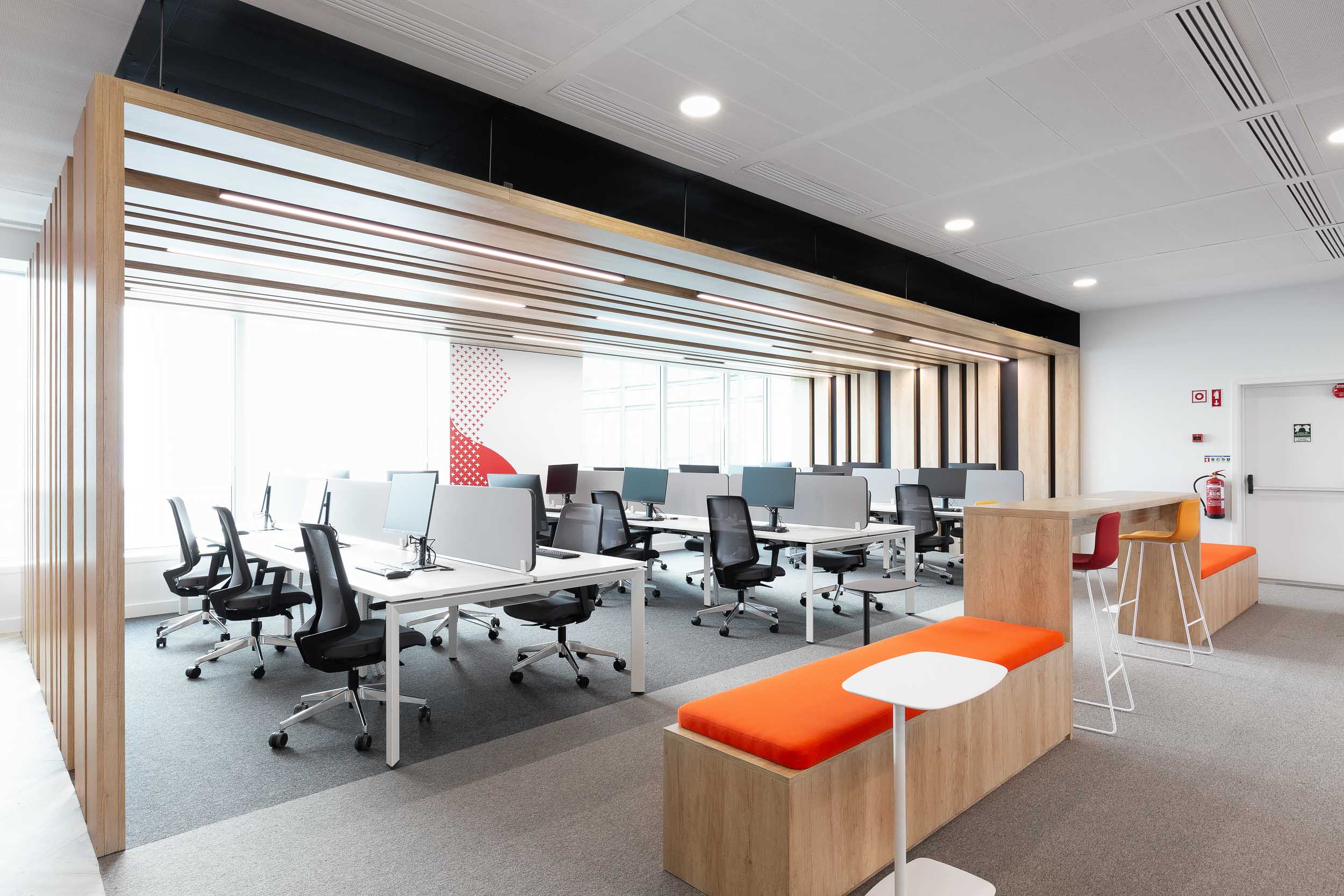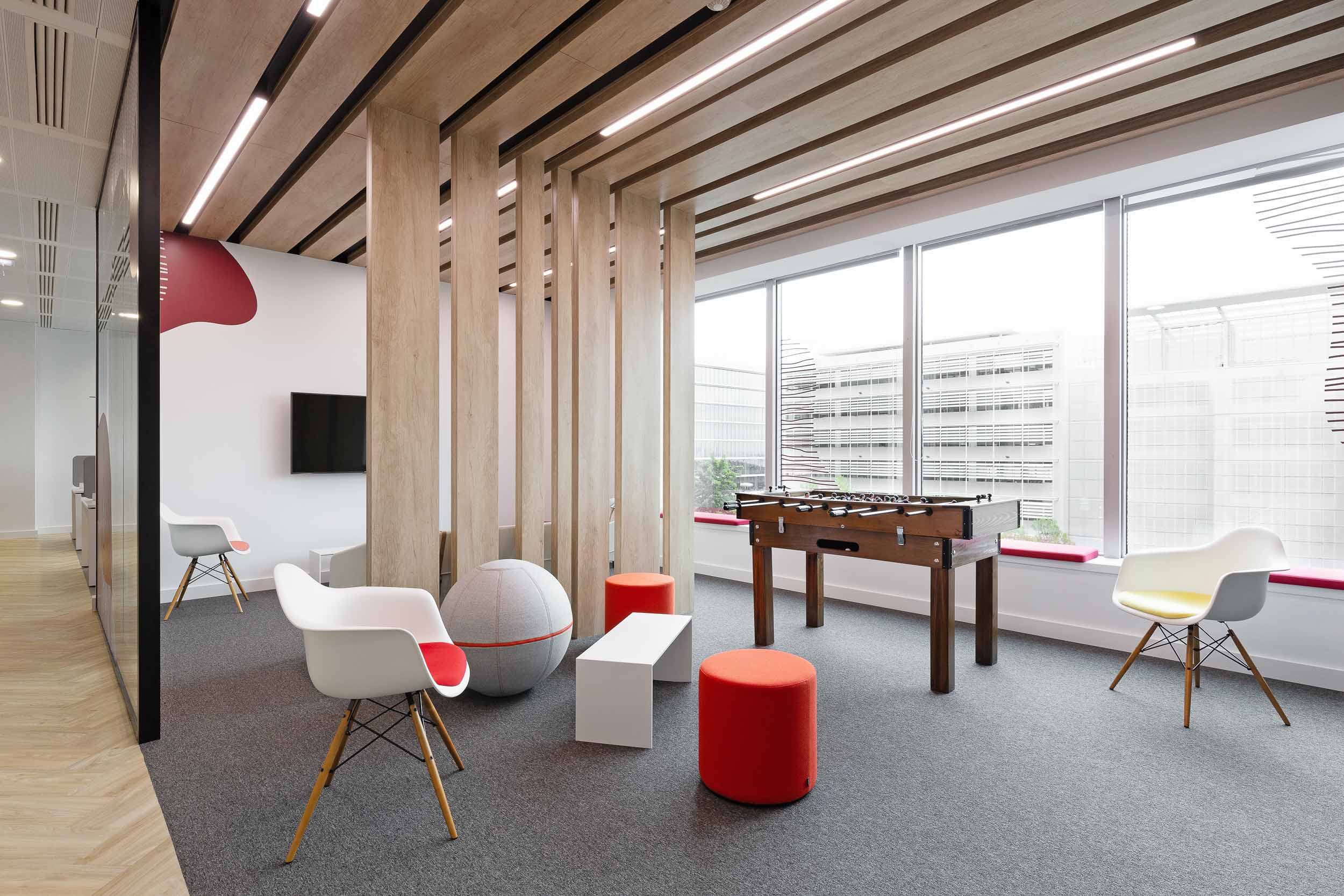 1 / 8
Klx, IT and Support company of the Credite Agricóle group, commissioned Tétris to develop a Design & Build proposal for the 8 office floors in a building in Parque das Nações, in Lisbon.
KLx challenged Tétris to design the full renovation of the different floors, focusing on the well-being of all company's employees.
The design team got to work and thought about the project as a whole, meeting the program requirements common to all floors, where their differentiation is achieved through colour in common spaces, in furniture and in branding as a decorative graphic element. Read more
The use of wood is highlighted on all floors, the element that punctuates the space and dignifies it.
We invested in different types of work, using different furniture. In the entrance areas of each floor, a relaxation lounge was designed, with a gaming area and pantry for greater comfort for employees, providing them with different experiences.