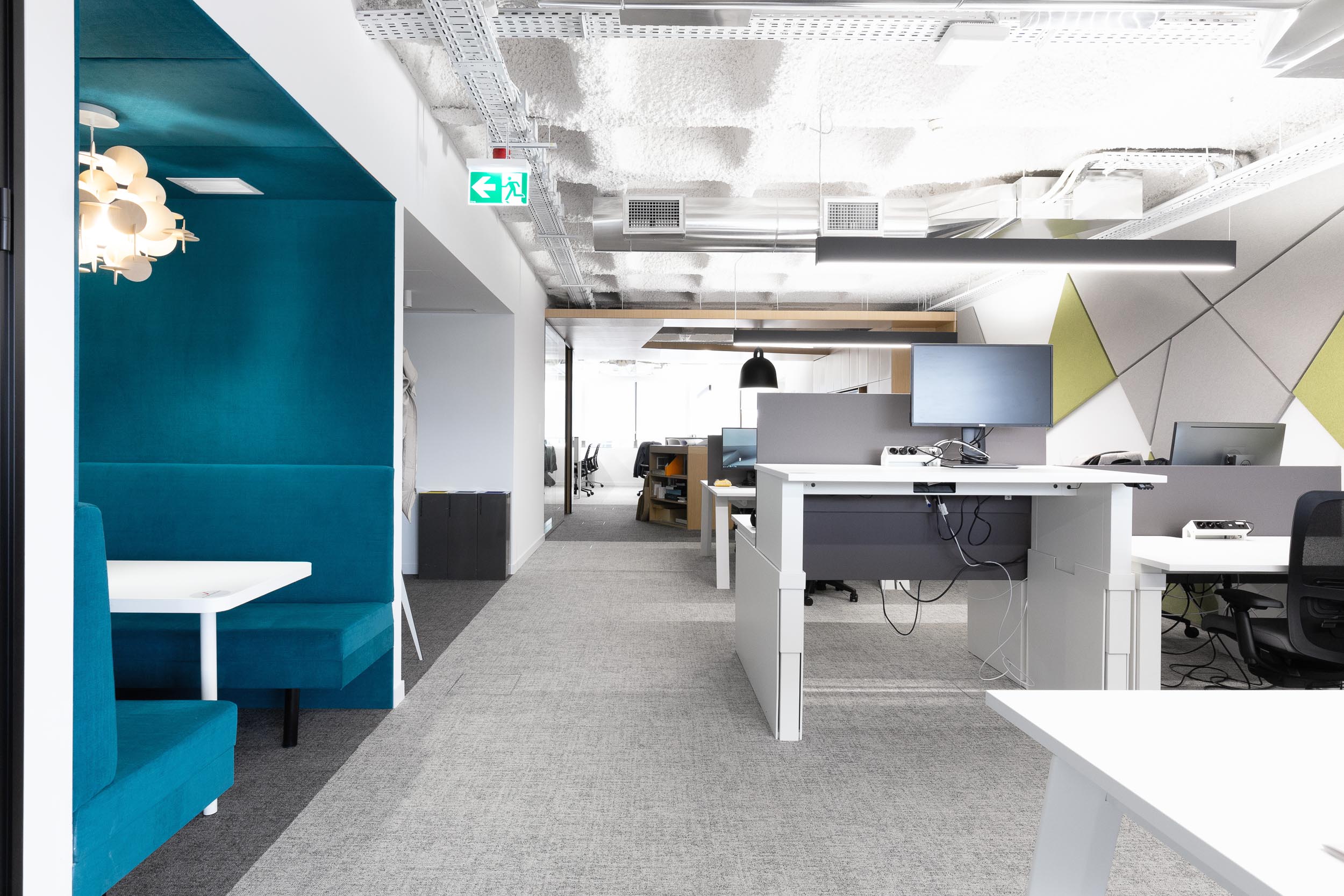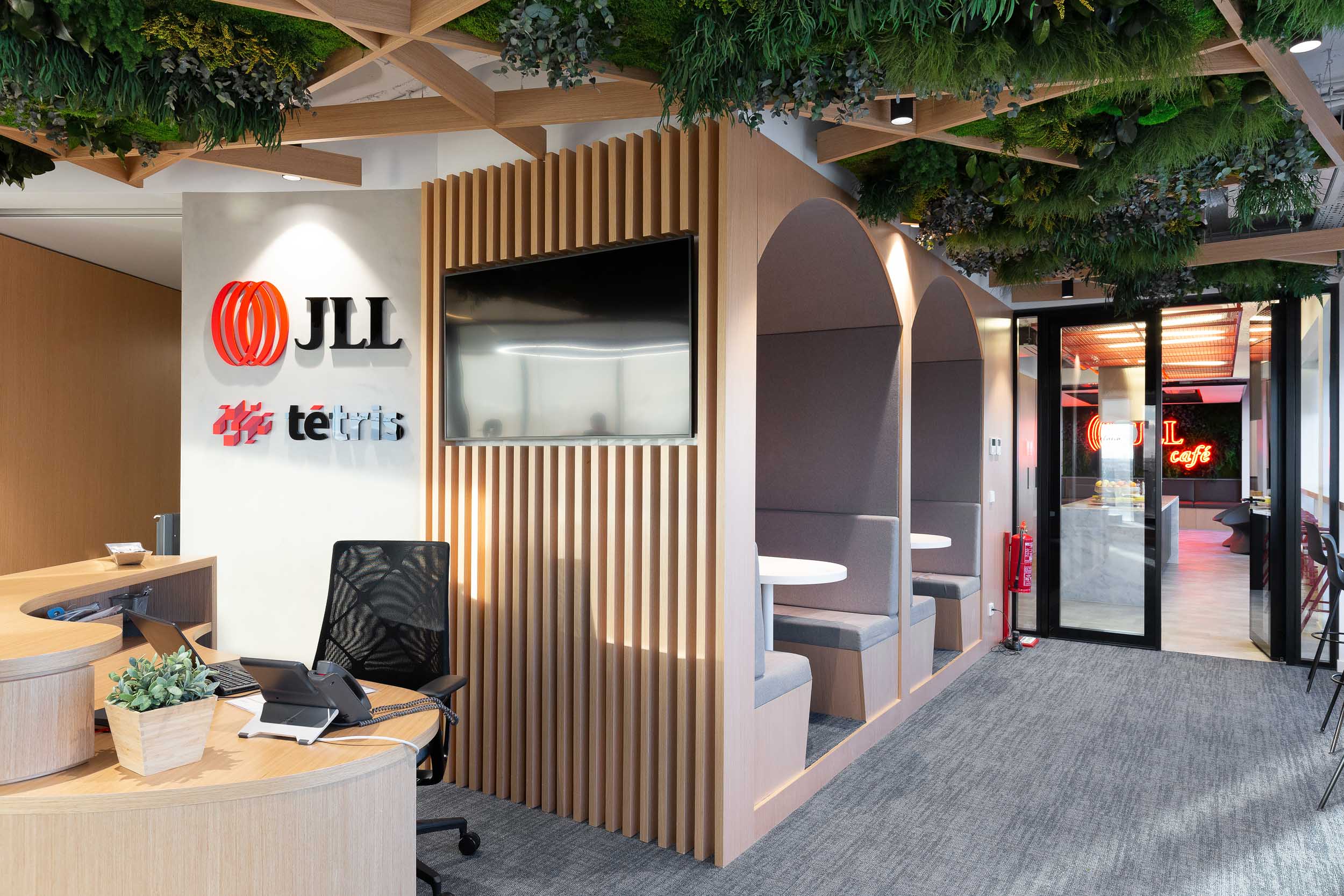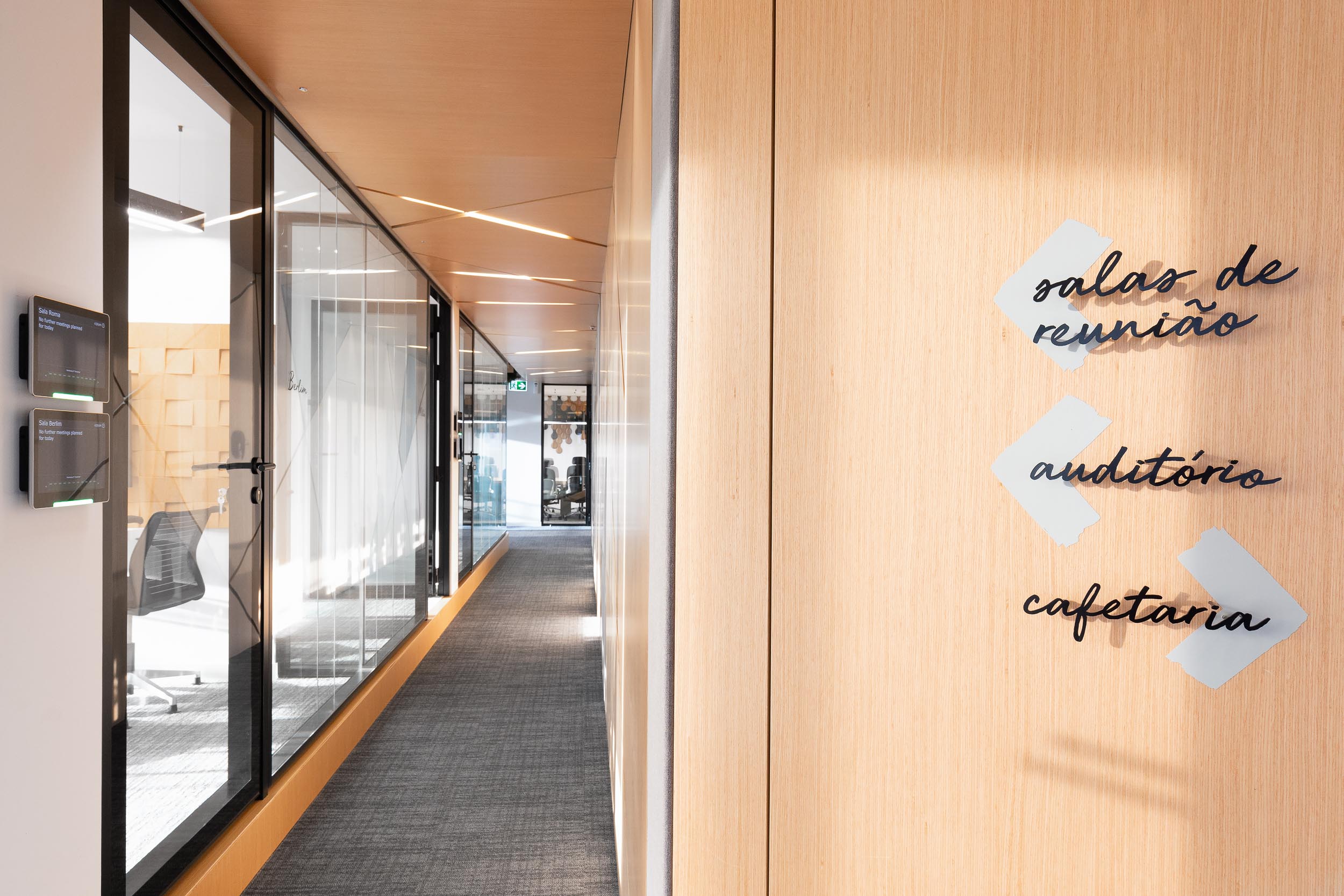 1 / 13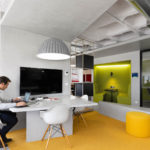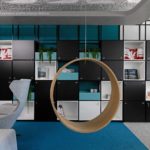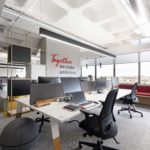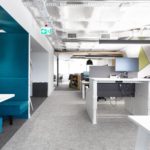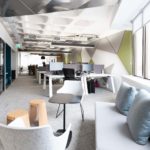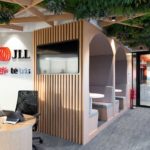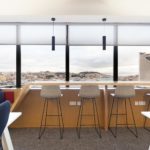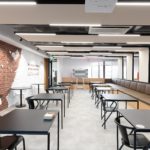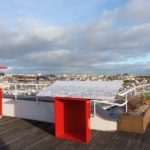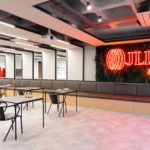 The renewal of the space was idealized by a multidisciplinary team of JLL, with experts in Workplace Strategy, Sustainability and Branding. The architecture project and the work were done by Tétris, the JLL Design & Build group company.
There were also several Change Management activities, the change management that clarifies and prepares employees for new ways of working. JLL's new office now has 180 seats (of which 110 are traditional seats and 70 collaborative work places), 8 meeting rooms, 6 collaborative zones, several phone and train booths, 1 hybrid auditorium, the JLL Café and several lounge areas. Read more
The global brand JLL and its values are a constant presence in the new office, with several decorative and chromatic elements to mark it, at the same time as it bets on local differentiation, simultaneously scoring the space with typically Portuguese pieces and materials, such as cork or Bordalo Pinheiro ceramics.
Sustainability is one of the central concerns of the new JLL office. From the very beginning in materials and equipment, with privileged use of recyclable materials, the reuse of much of the furniture and equipment or a 100% led lighting. The bet on sustainability is also visible in the strong presence of biofilia concepts, plants all over the office, highlighting the freeze-dried plants suspended from the ceilings. Also the occupation of the space has been designed to reduce the environmental footprint as much as possible. Without ever neglecting the quality of the architecture or the good experience of the people, the office was designed to have an optimized occupation, responding to peaks of use, without wasting area. Proof of this efficiency is the "double" function of the workspace, being also like a Tétris showroom. The new office welcomes the different pieces of furniture and decorative elements that Tétris works with in its projects, being fully used by its employees, but also functioning as a living showroom for customers and testing for employees.
In technological, the improvements in the management systems of meeting rooms, access and communication stand out, with the use of audiovisual systems that allow more immersive virtual meetings and a wi-fi system throughout the office that offers greater mobility of employees between the two floors of JLL.
In structural terms, the new office integrates two major areas, united in the purpose of providing the best experience to those who use the space, both as an employee and as a client. On floor 8 is the "factory", the strength of the company, where the teams will be in activity and production. Here are the jobs and the collaborative zones, with the great novelty that there are no places allocated. On floor 11 are the meeting spaces, the common cup area and a hybrid auditorium prepared to receive all kinds of events, from internal training to external events, the JLL Café. This floor has been specially designed to welcome customers and employees during breaks.