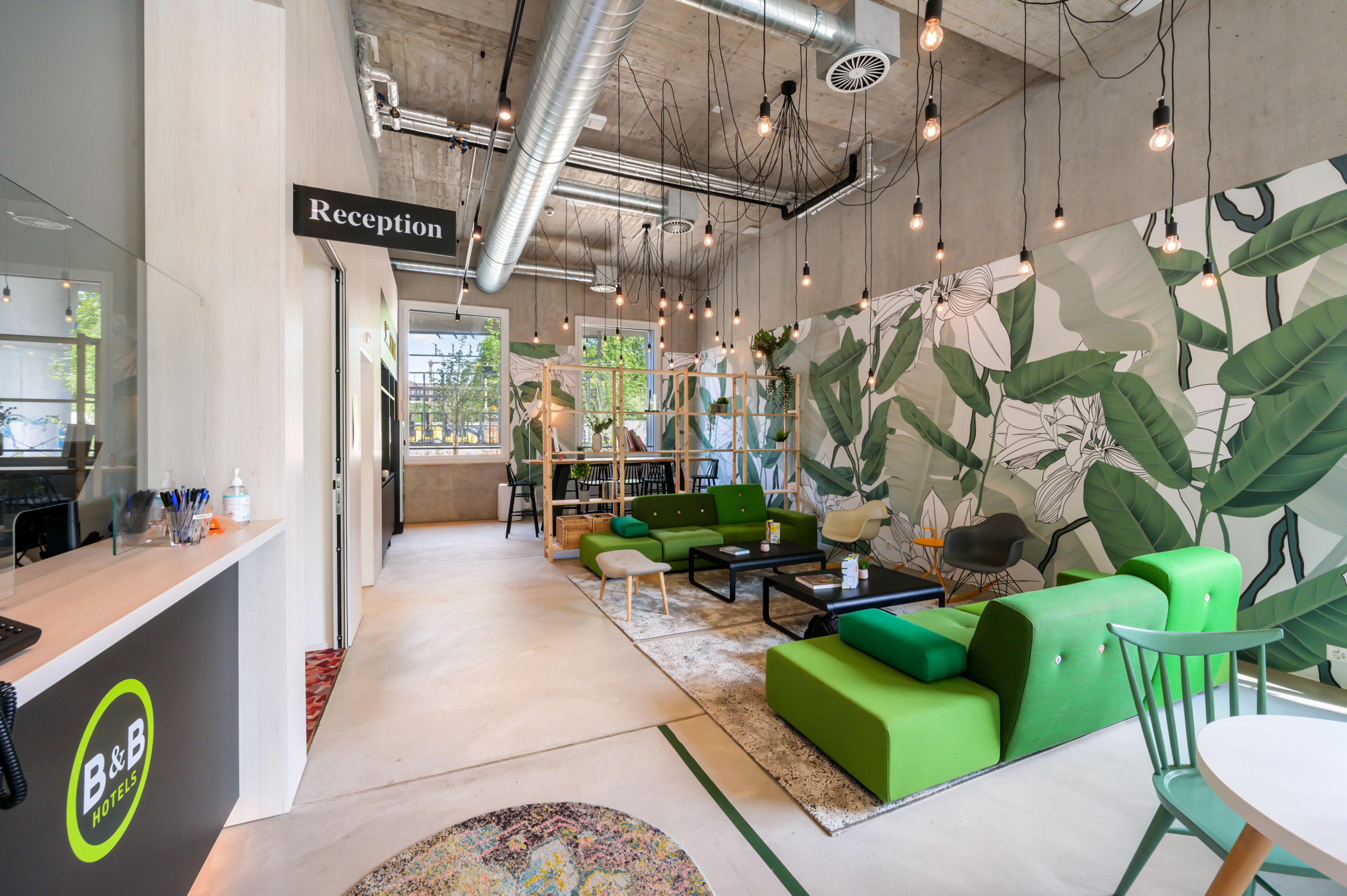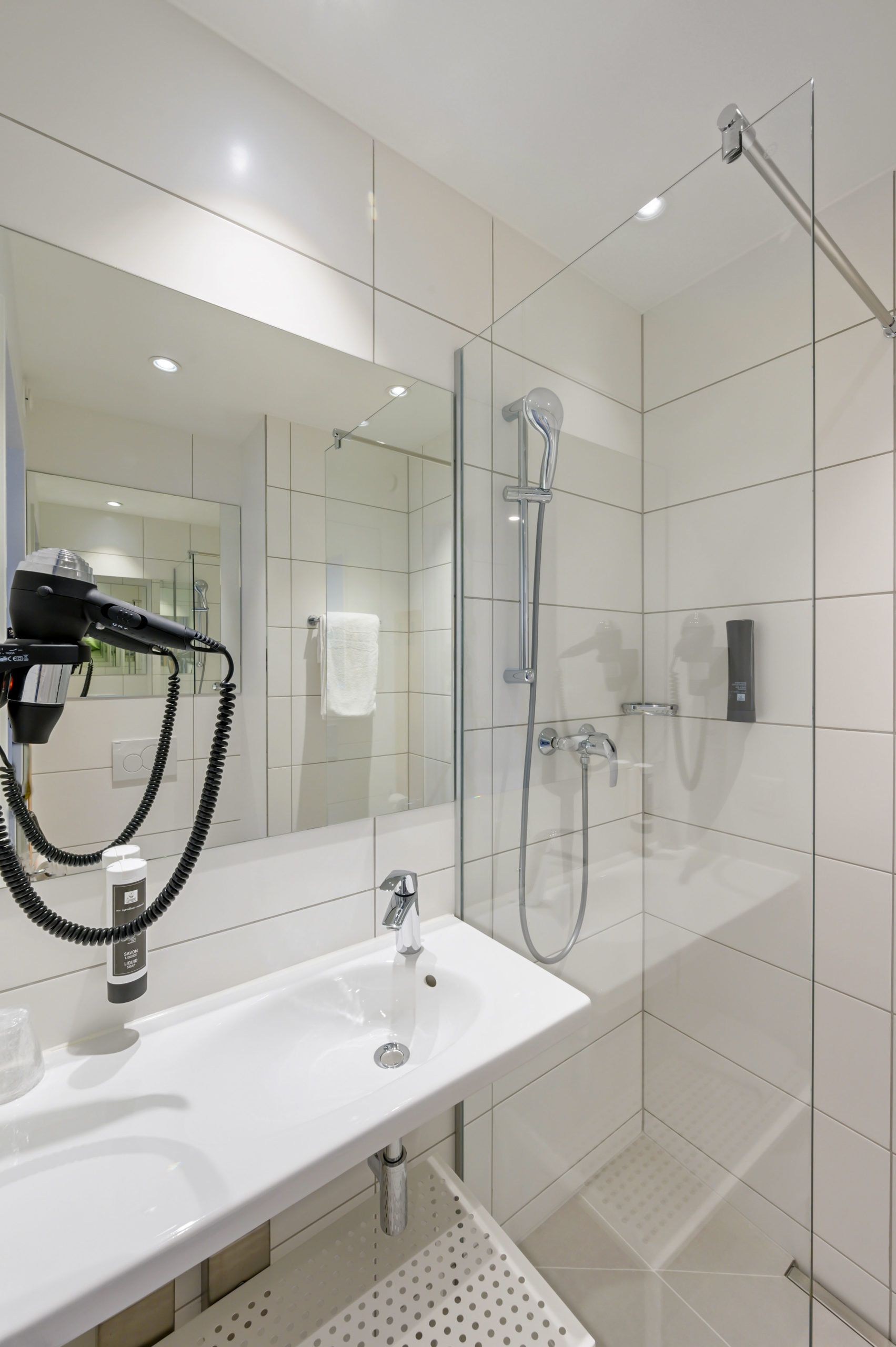 1 / 25
B&B Hotels entrusted us with the design of the rooms and lobbies of their new hotel in Basel with the objective of giving a new identity to its common areas by introducing the spirit of the 3rd place and creating environments with a modern and industrial look.
We assisted B&B in the design, construction and FF&E selection phases.
The lobby is organised around the breakfast counter/bar which becomes the meeting place for hotel guests or passers-by who wish to stop for a coffee or to work.
On either side of the bar are the breakfast areas and the sofa lounge with fireplace.
The lobby's finishes remain raw, with the strong presence of concrete on the floor, walls and ceiling contrasting with the touches of colour provided by the furniture and the various decorative elements, including the clock wall that evokes the Basel World Watch.