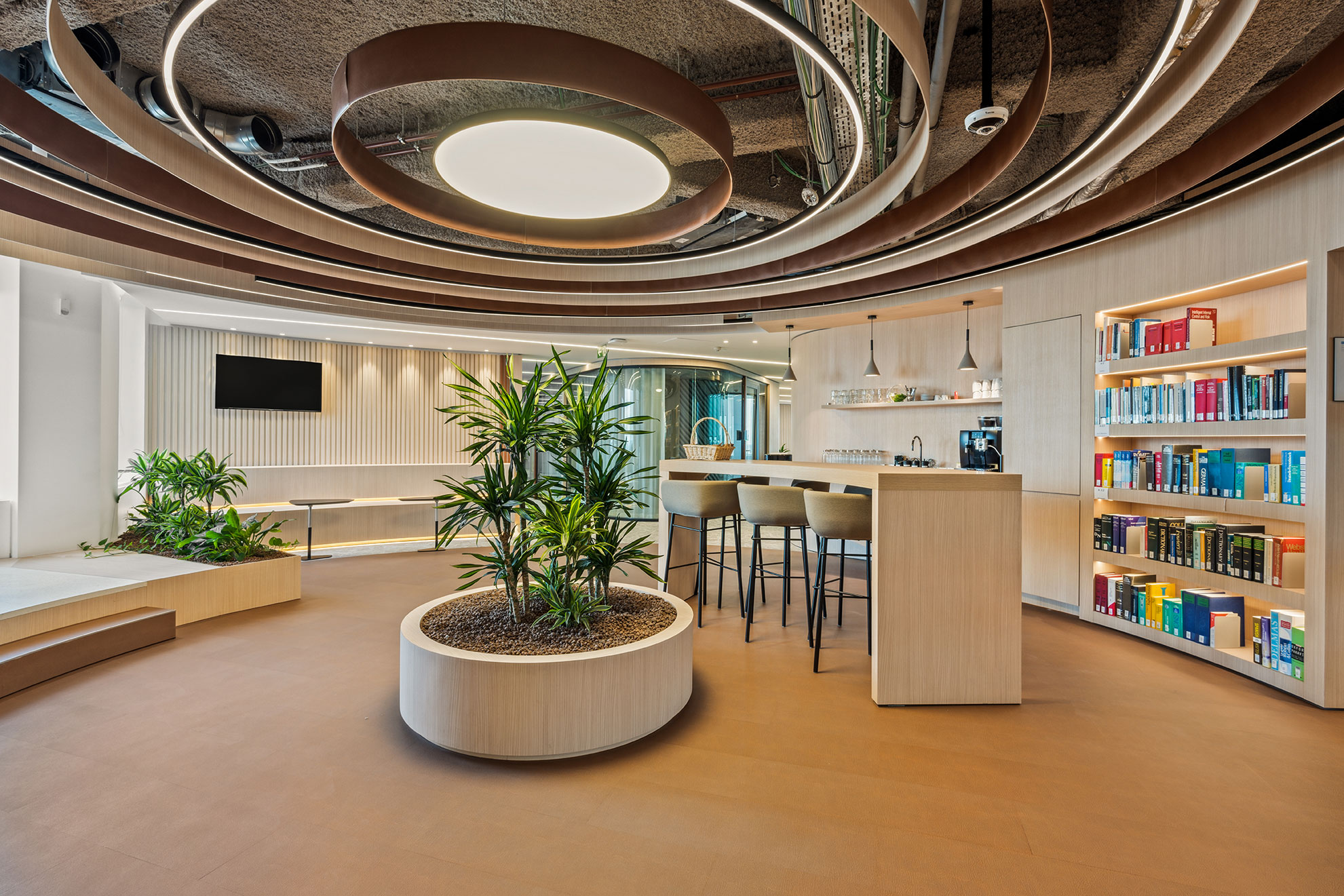 1 / 16
Freshfields was already occupying 4 floors of the building but divided into blocks of two floors separated by several others. JLL's Tenant Representation department initially assisted Freshfields in renegotiating their lease and taking over other floors in order to create continuity over 4 floors. In this context JLL asked Tetris to play an important advisory role in carrying out test fits and pre-study the feasibility of a strong vertical flow through the 4 floors of offices.
JLL was commissioned by Freshfields to oversee the entire project, starting with a design competition. In its proposal, Tétris was able to build a vision that responded to Freshfields' post-covid challenge and thus won this first selection phase.
We then responded to a call for tenders for the works and for the furniture, which we both won thanks to our methodological approach and our competitive budget proposal.
We are very proud to have been able to support Freshfields in all our areas of expertise: design, works and furniture. This is a real added value for the coherence of the project and the quality of the work.