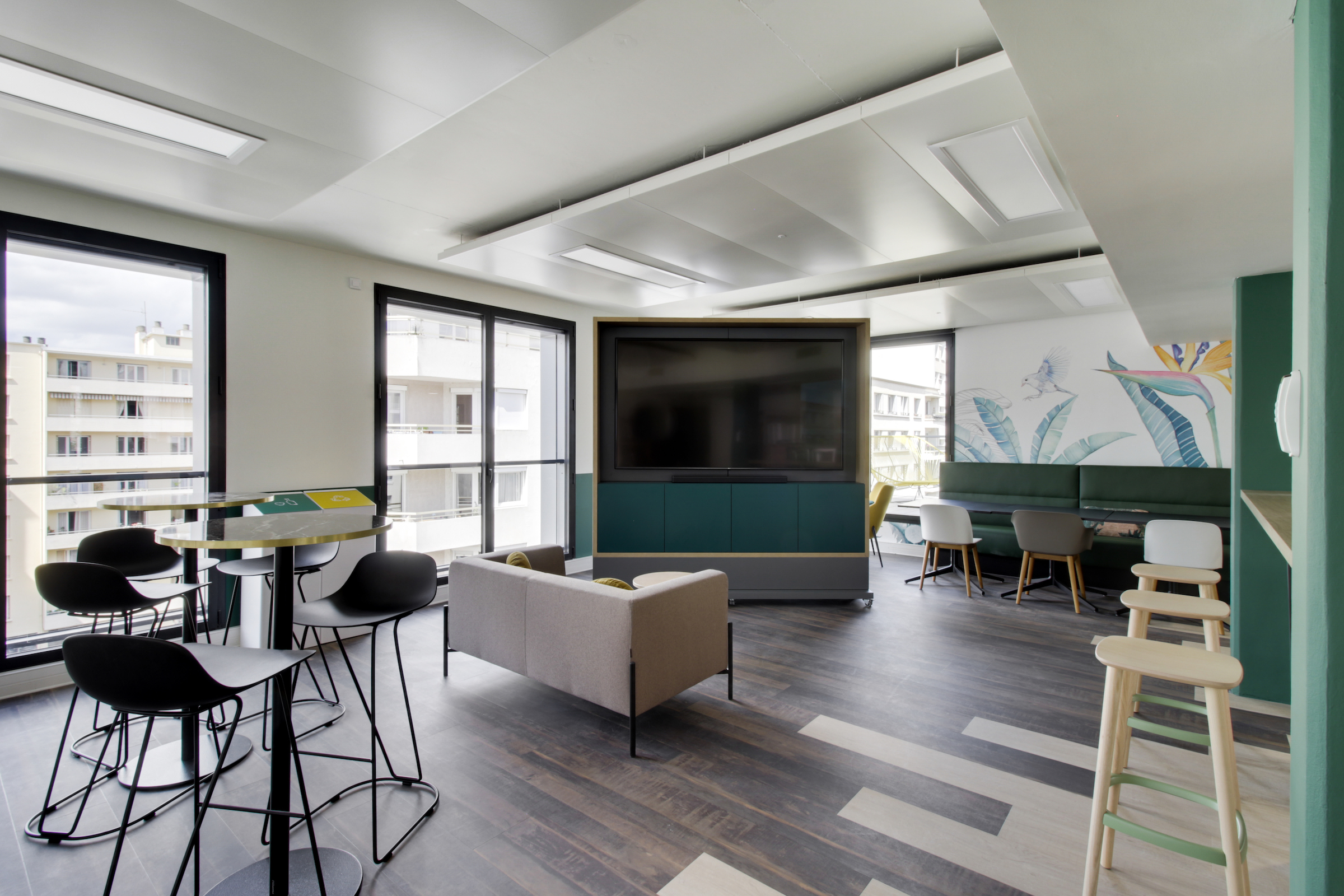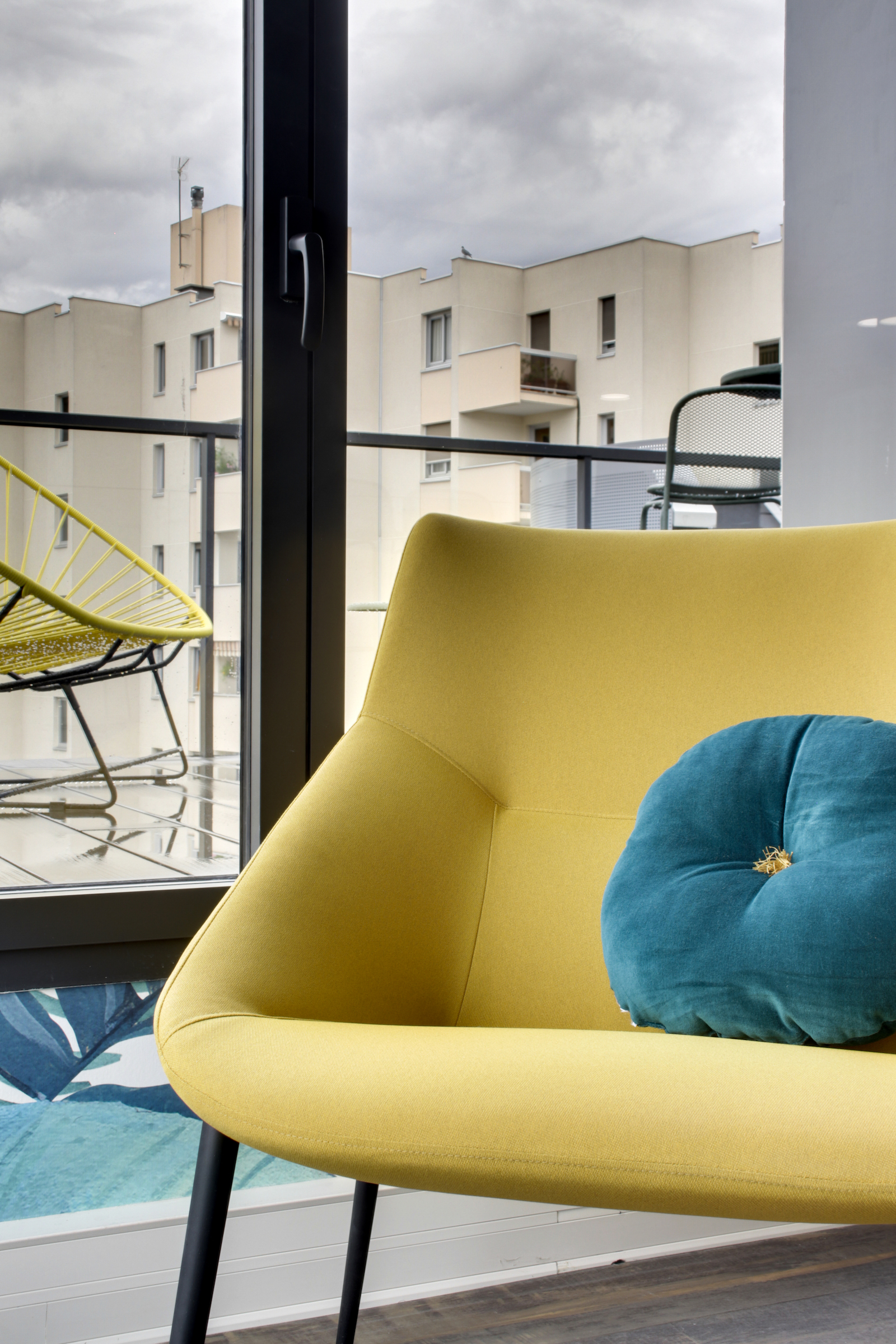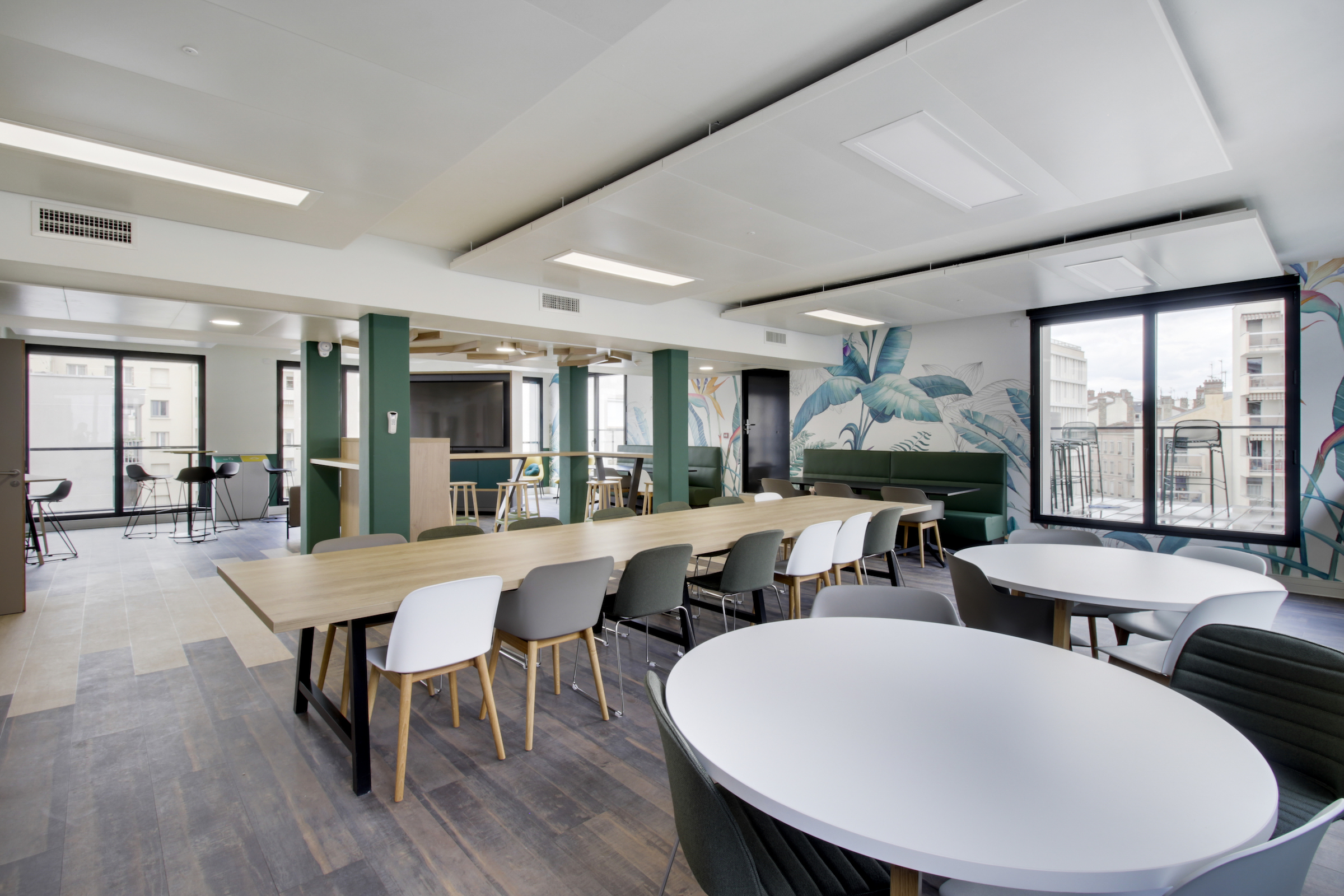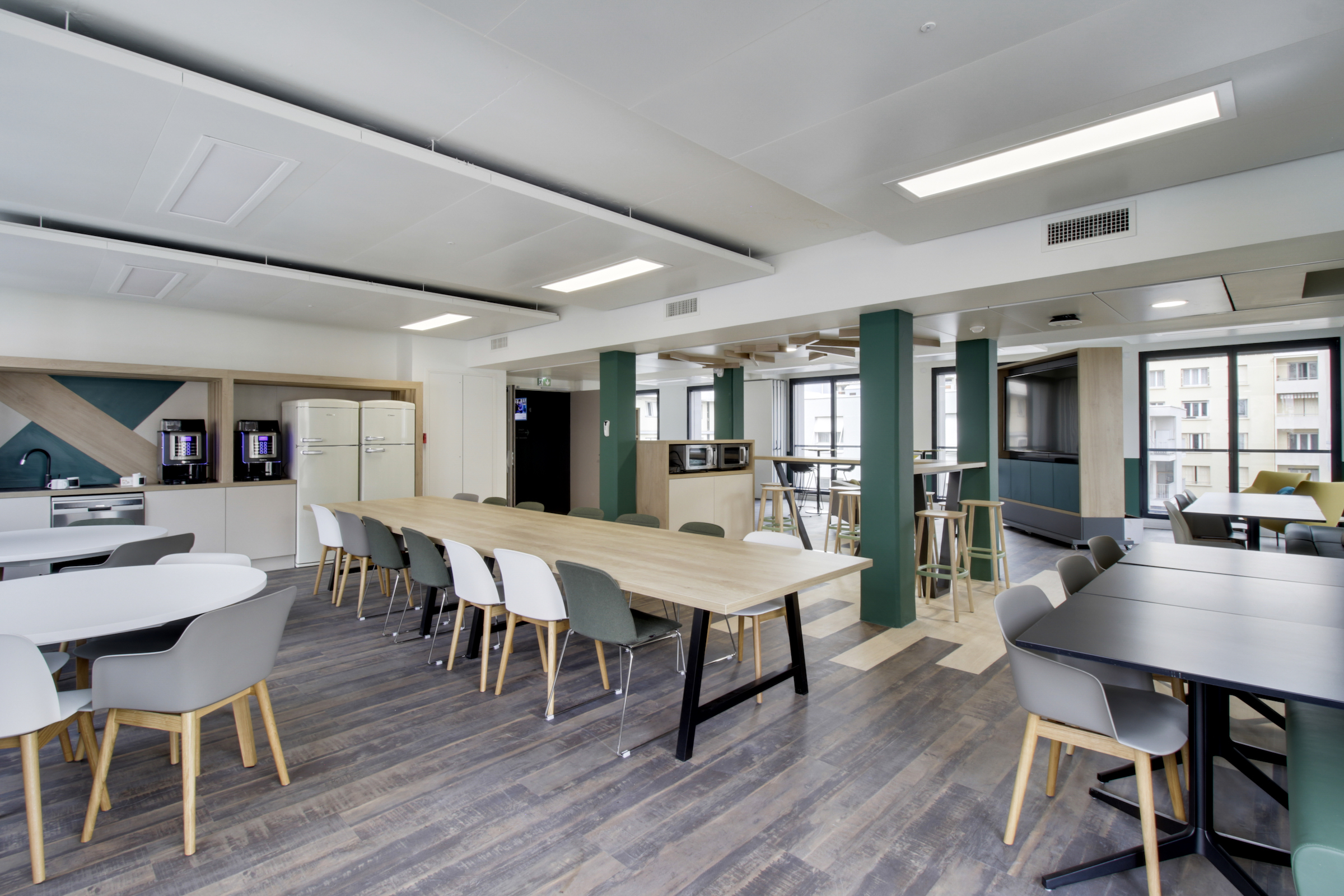 1 / 12
Our collaboration with Mazars has been part of a trusting relationship for 3 years.
This beautiful story begins in 2018 with a Stay vs Go mission conducted by Tenant Rep and Tétris. This mission concluded that the best solution for Mazars would be to move to another location. During the search for premises conducted by JLL, Mazars chose a dedicated building of 3500 m² located at 109 rue Tête d'Or (Lyon 6) and then mandated us to carry out a global mission including strategic framing, space-planning, design, co-design, works and transfer. Read more
Following the health crisis and the implementation of a teleworking agreement allowing up to 3 days per week, we recommended the deployment of the Flex office. Thus, managers and teams now occupy open spaces with a coefficient of expansion of 0.5 on workstations and a gain in collaborative work spaces multiplied by 2. The only closed offices are dedicated to partners and shared between 2 people. The workstations are organized by usage (project, concentration, informal, meetings, etc.) and not by team. An application is used to manage access control, space and workstation reservations. Finally, to accentuate the design of the project and the geographical inking, we created a custom wallpaper representing the city of Lyon. Mazars really appreciated this personalized creative touch.