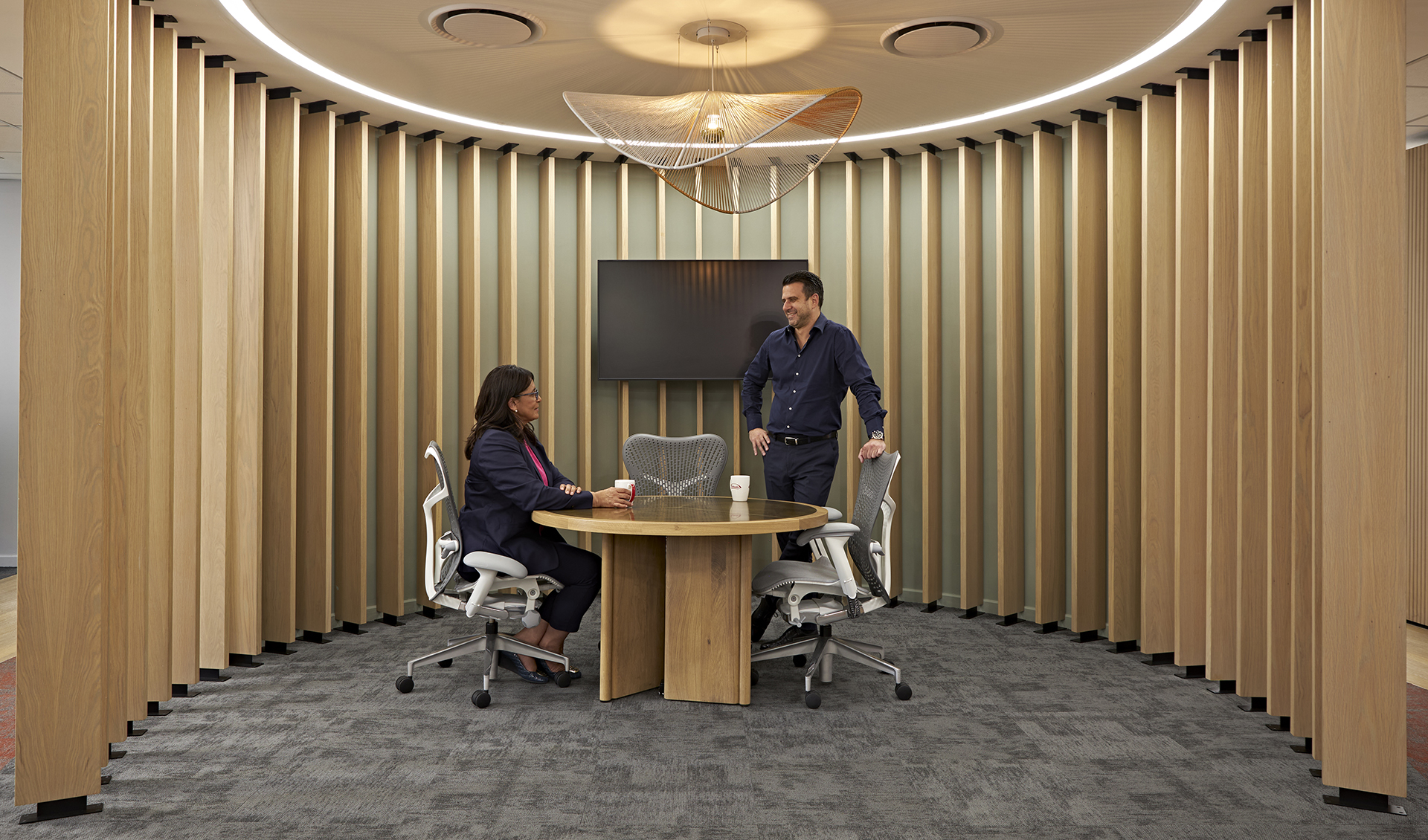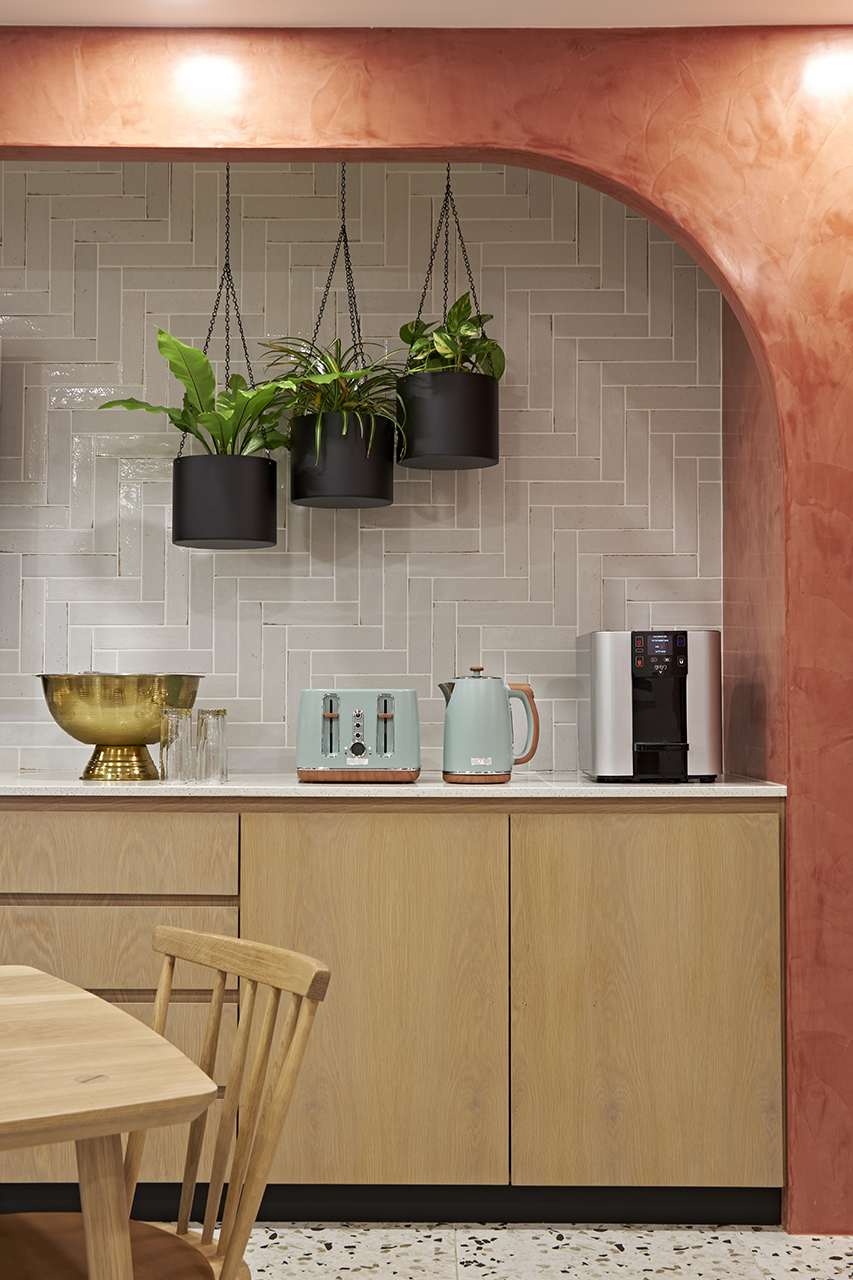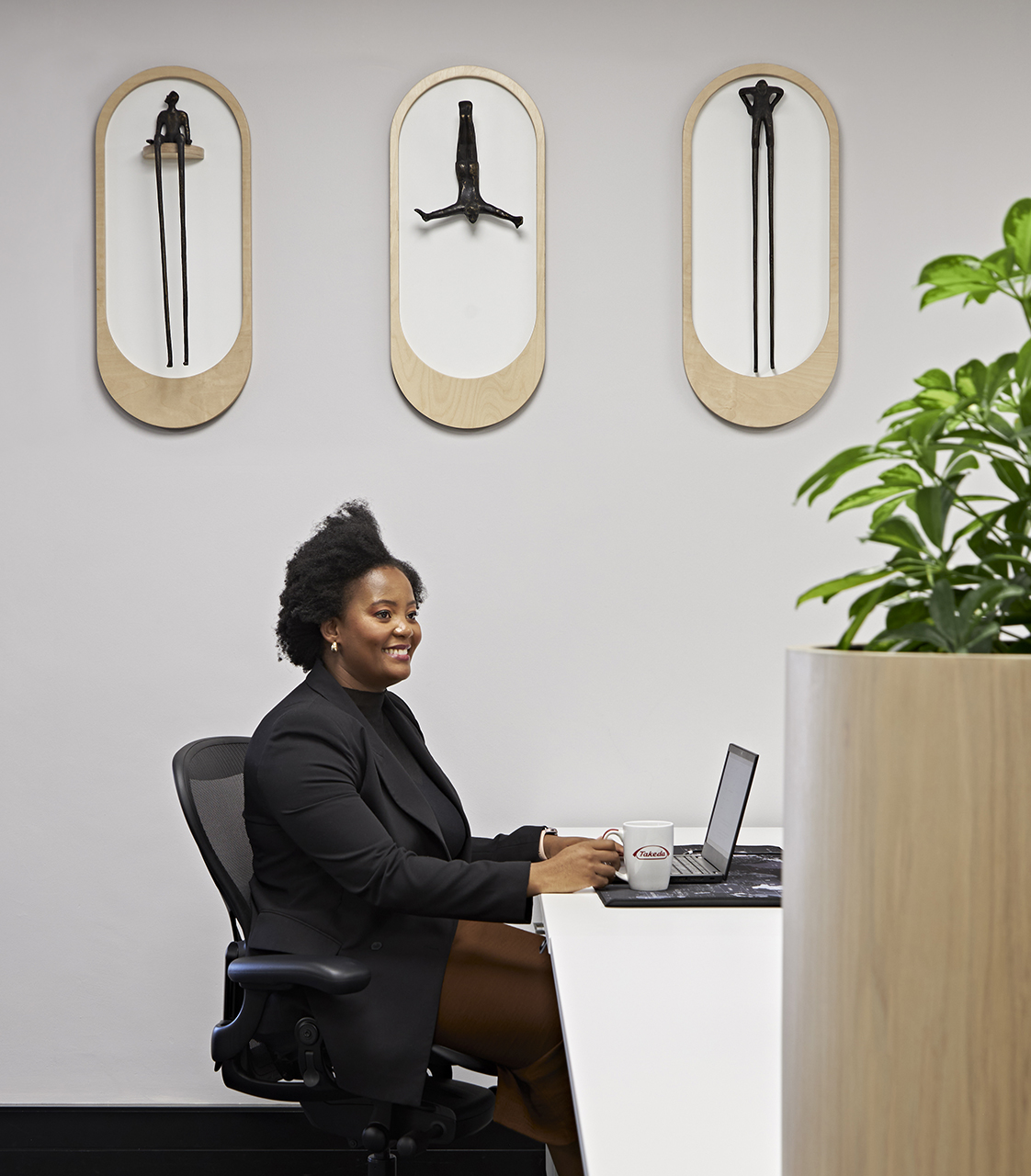 1 / 16
The client used the relocation of their office to shift away from their existing old-fashioned cellular office workspace plan to a design that embraces new ways of working.
The final workspace blends the company's distinct brand with South African design, furniture, and artwork. Warm, soft tones contrast with bold graphic brand colours, while timber curves, copper insets and floor detailing visually connect a range of flexible spaces suited to different work activities.
The global playbook for Takeda Pharmaceuticals workspaces envisioned by Gensler explores ways of creating inviting, interactive and rewarding work cultures. Tétris worked with this brief and partnered with the local client to infuse the spirit of the global brand and strategy with local design excellence. Read more
The floorplate of the office is formed as a sweeping circulation passage around a central core of meeting rooms with focus areas, touchdown and support areas utilising the corners. The geometry of curves is echoed in artworks that are framed in carefully crafted timber circles and the fanned signature pleated artwork in reception. Sustainable design elements are used throughout the project based on the ten pillars of the Tetris Sustainability Code.
The project has received a Five Star Green Star Interiors Rating from the Green Building Council of South Africa.