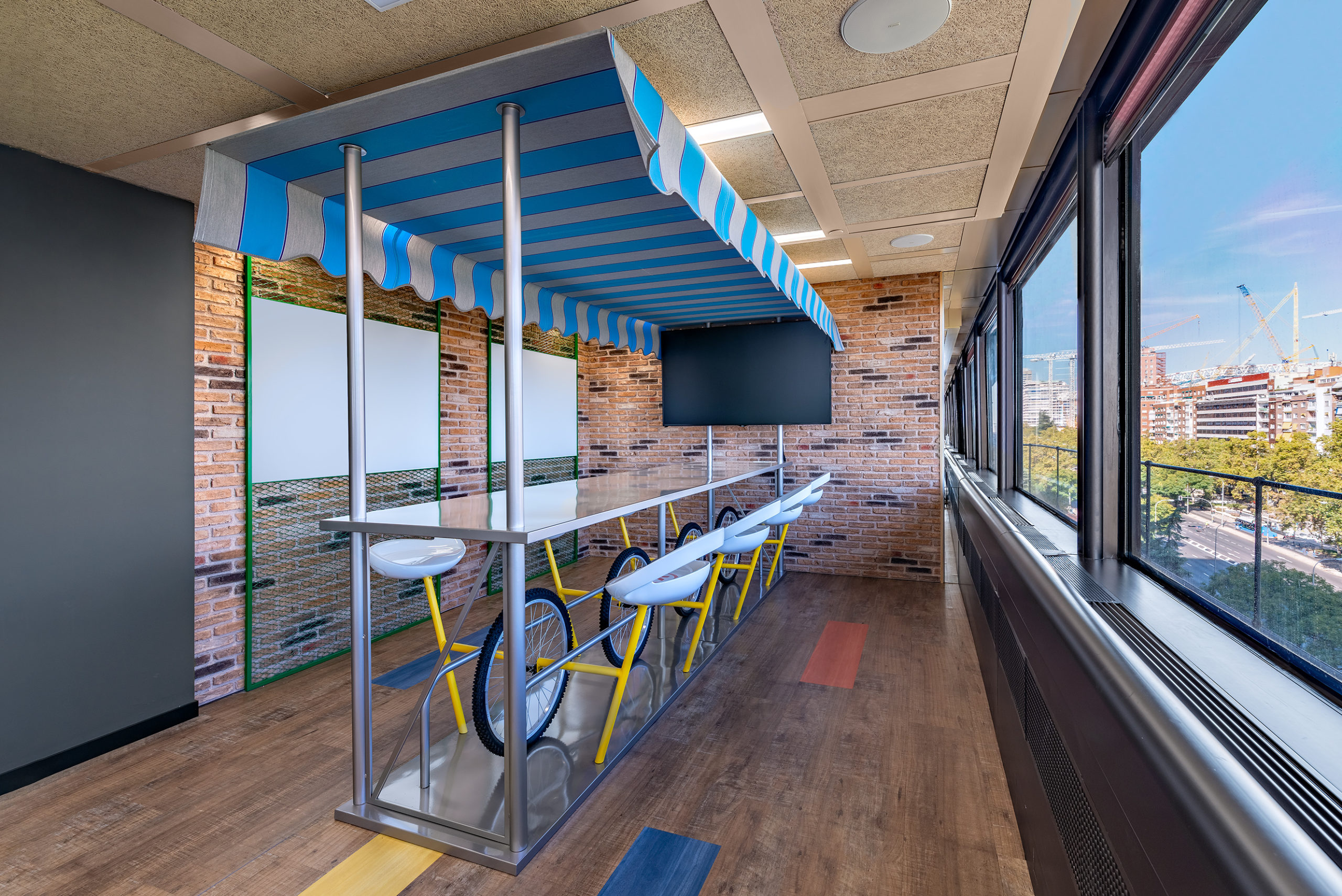 1 / 7
The travel platform Tripadvisor and its subsidiary TheFork have entrusted Tétris with the implementation of their new offices in Madrid.
The chosen location was the eighth floor of the emblematic building at Paseo de la Castellana No. 81, which is included in the catalogue of protected buildings in Madrid. This condition has been one of the biggest challenges for our team, since the design and construction proposal has had to respect the central elements of the building (roof, façade, cladding, etc.). Read more
The concept chosen for the 800 square metres of floor space was inspired by the various options available to the Spanish people to enjoy gastronomy, which we can find at TheFork.
Thus, if we walk through the office, we come across the reception, which evokes the space of the house with elements such as the fireplace and a large lamp, and then move on to various meeting rooms, which remind us of Michelin-starred gastronomy through murals of renowned chefs such as Pepe Rodríguez, and reach the collaborative spaces dedicated to concepts such as fast food, Sunday picnics, etc.