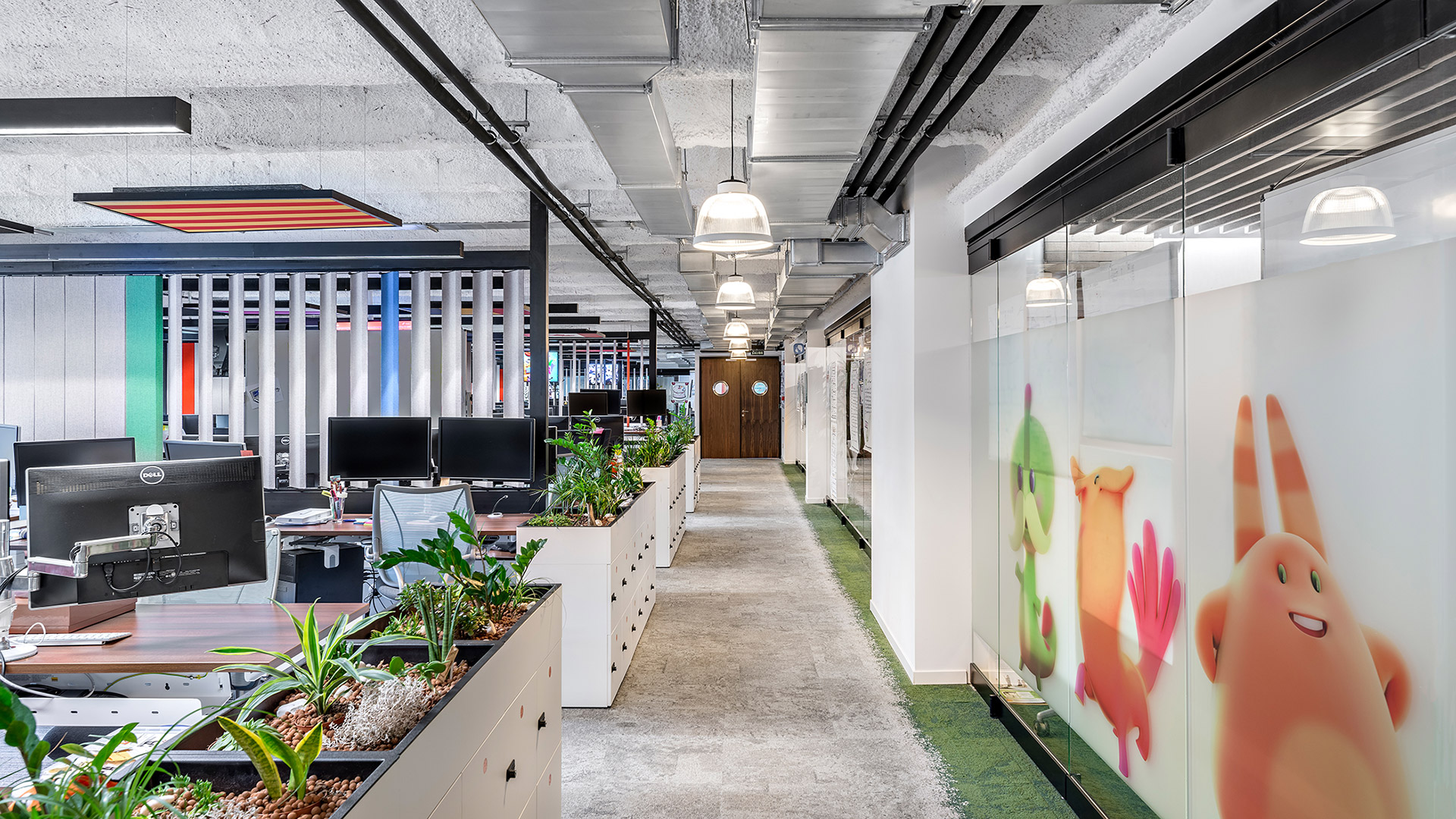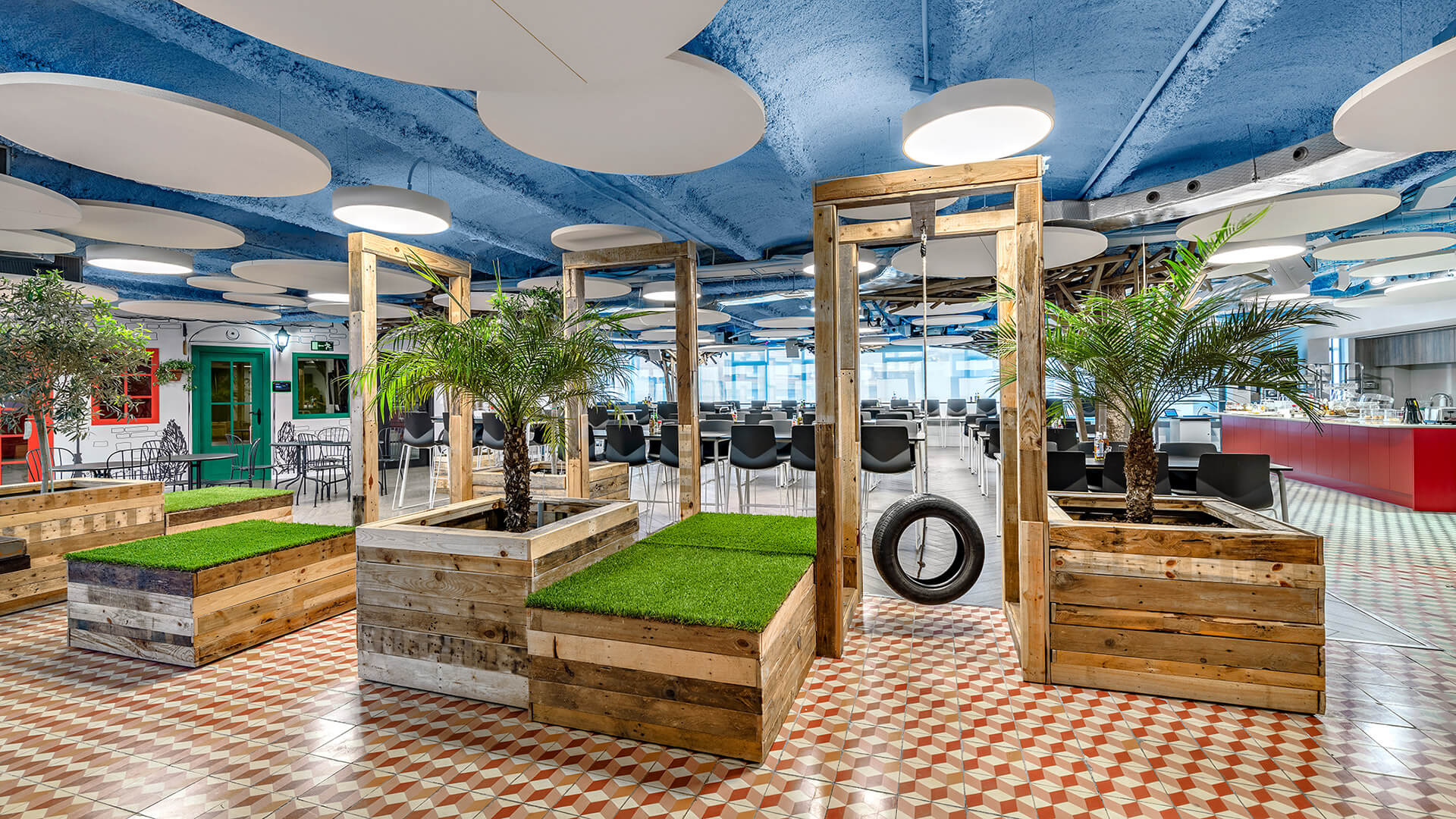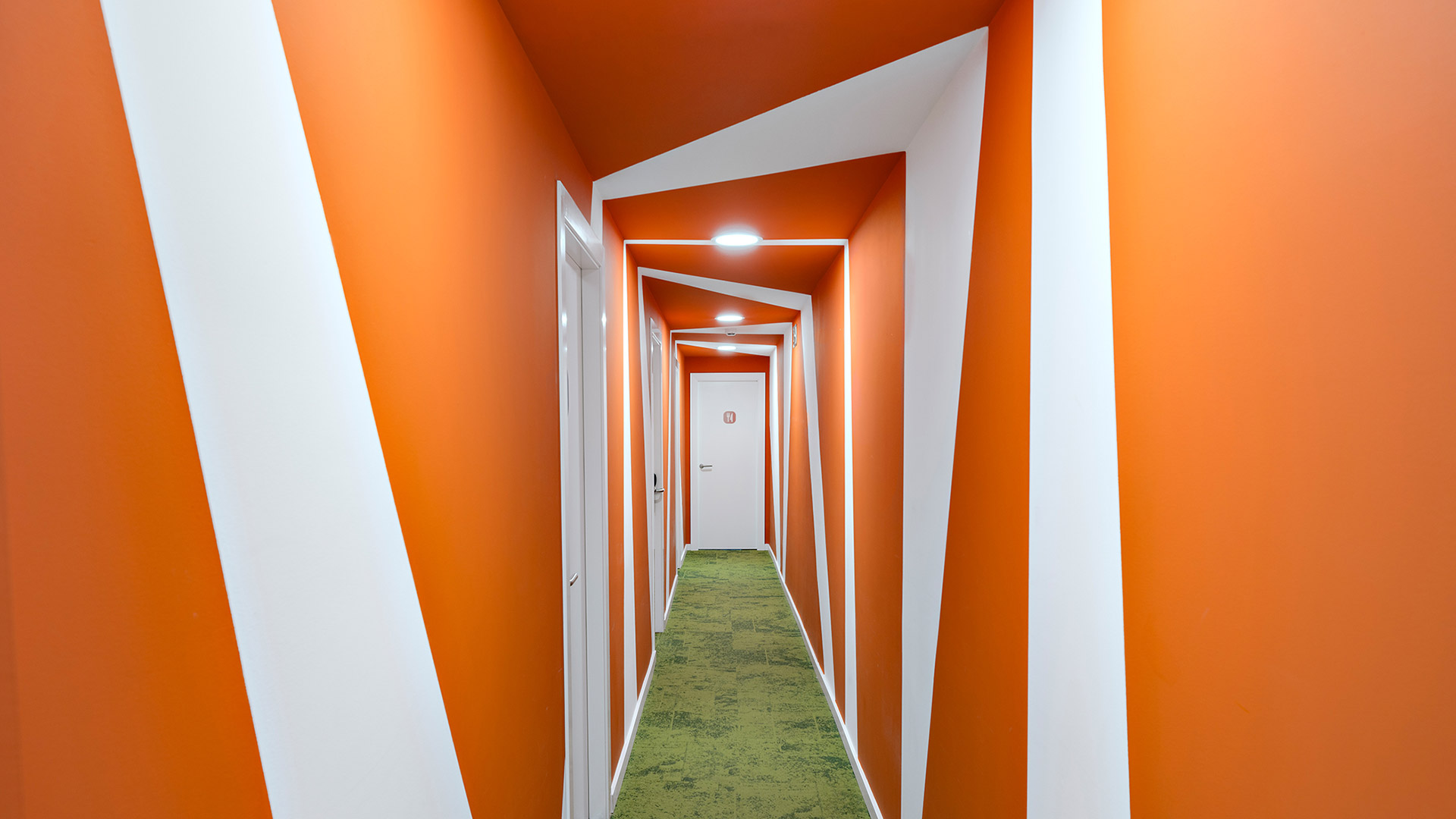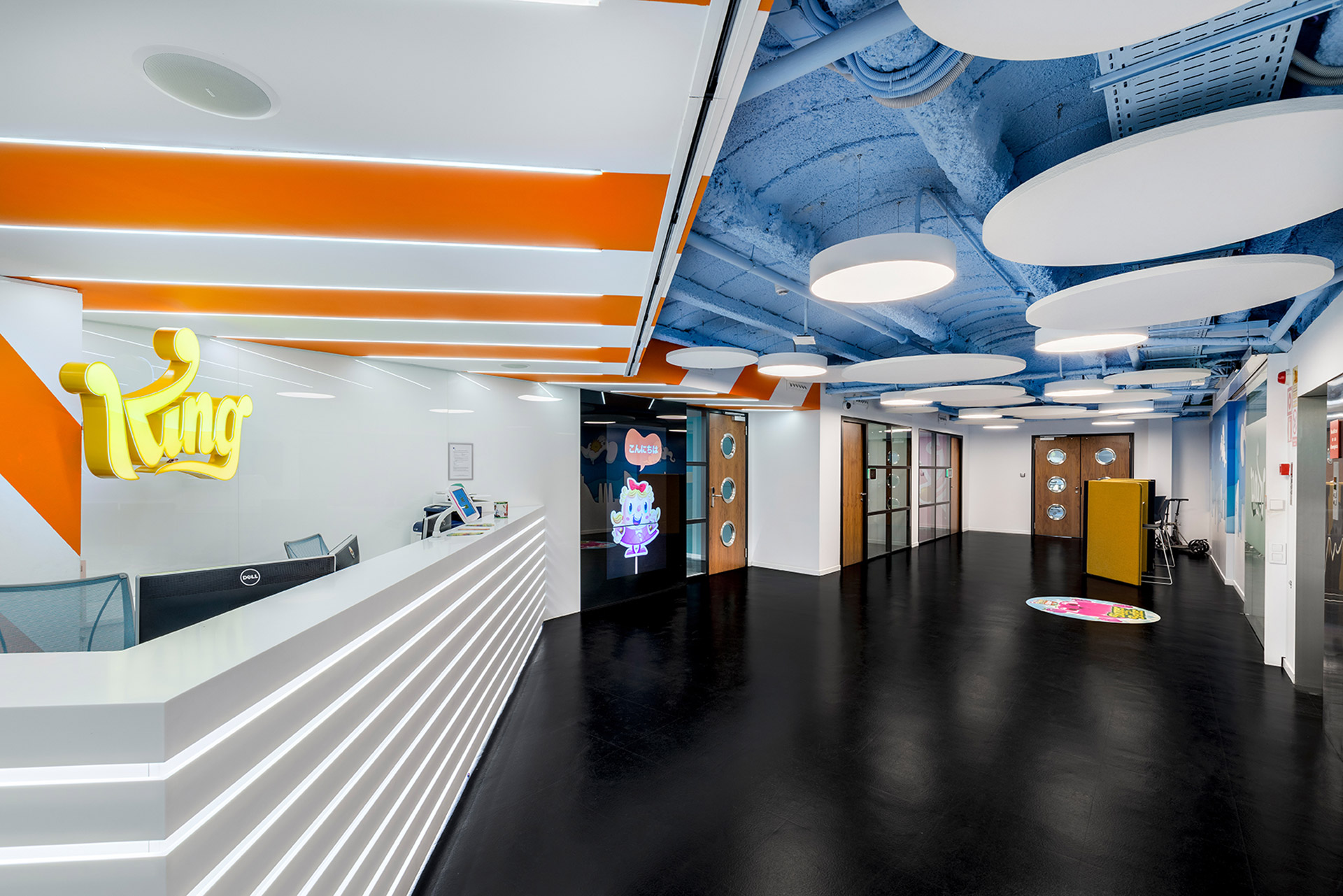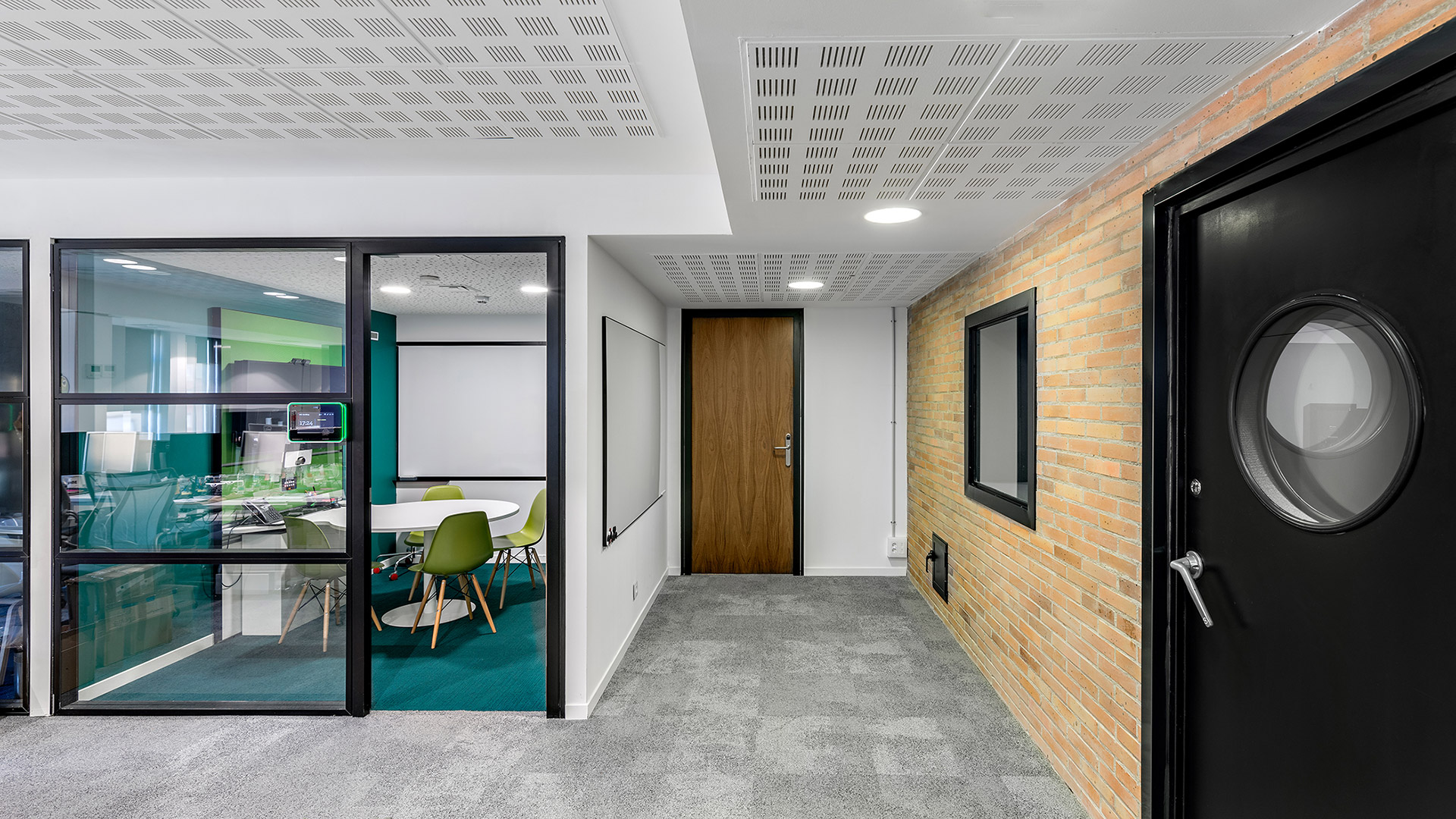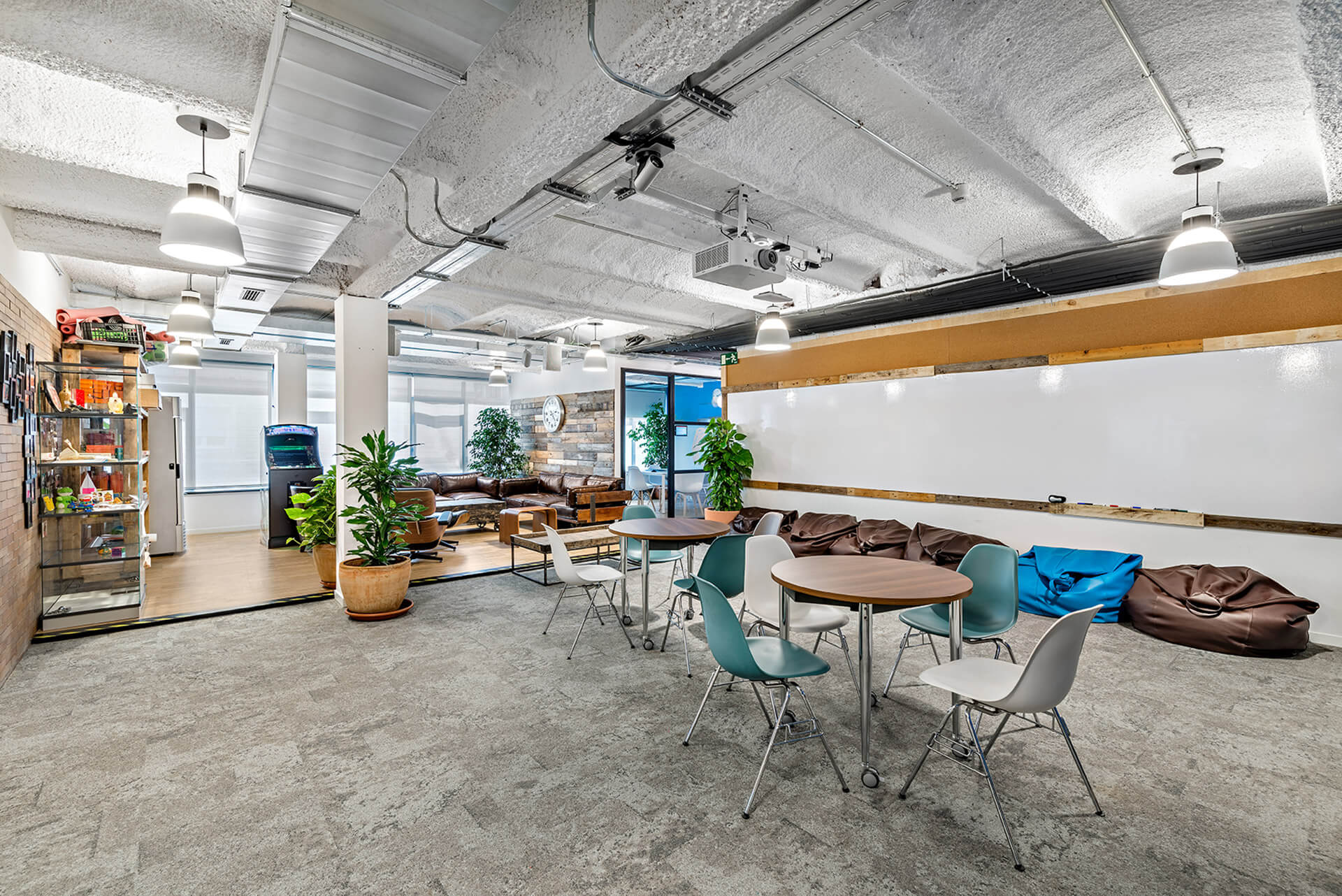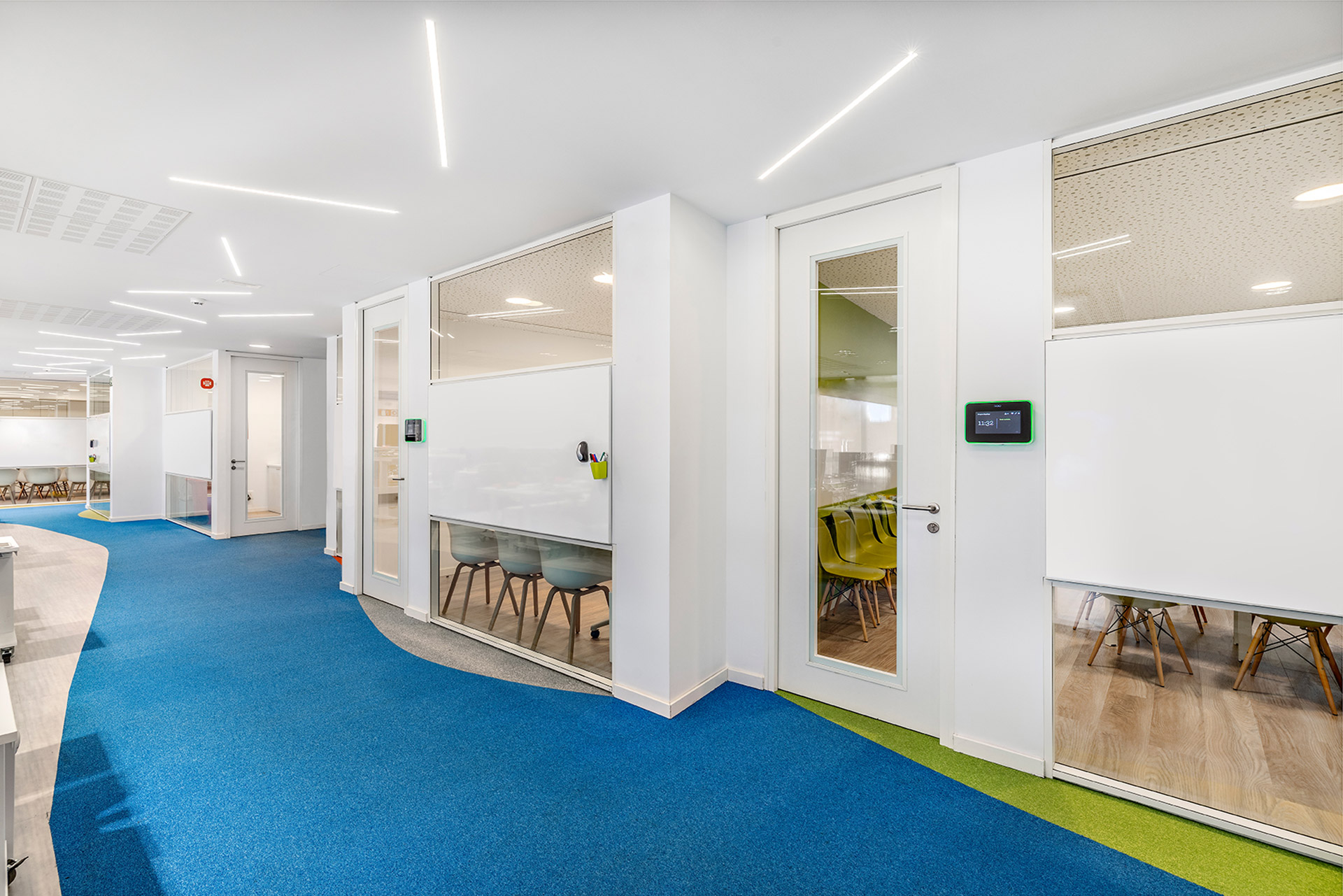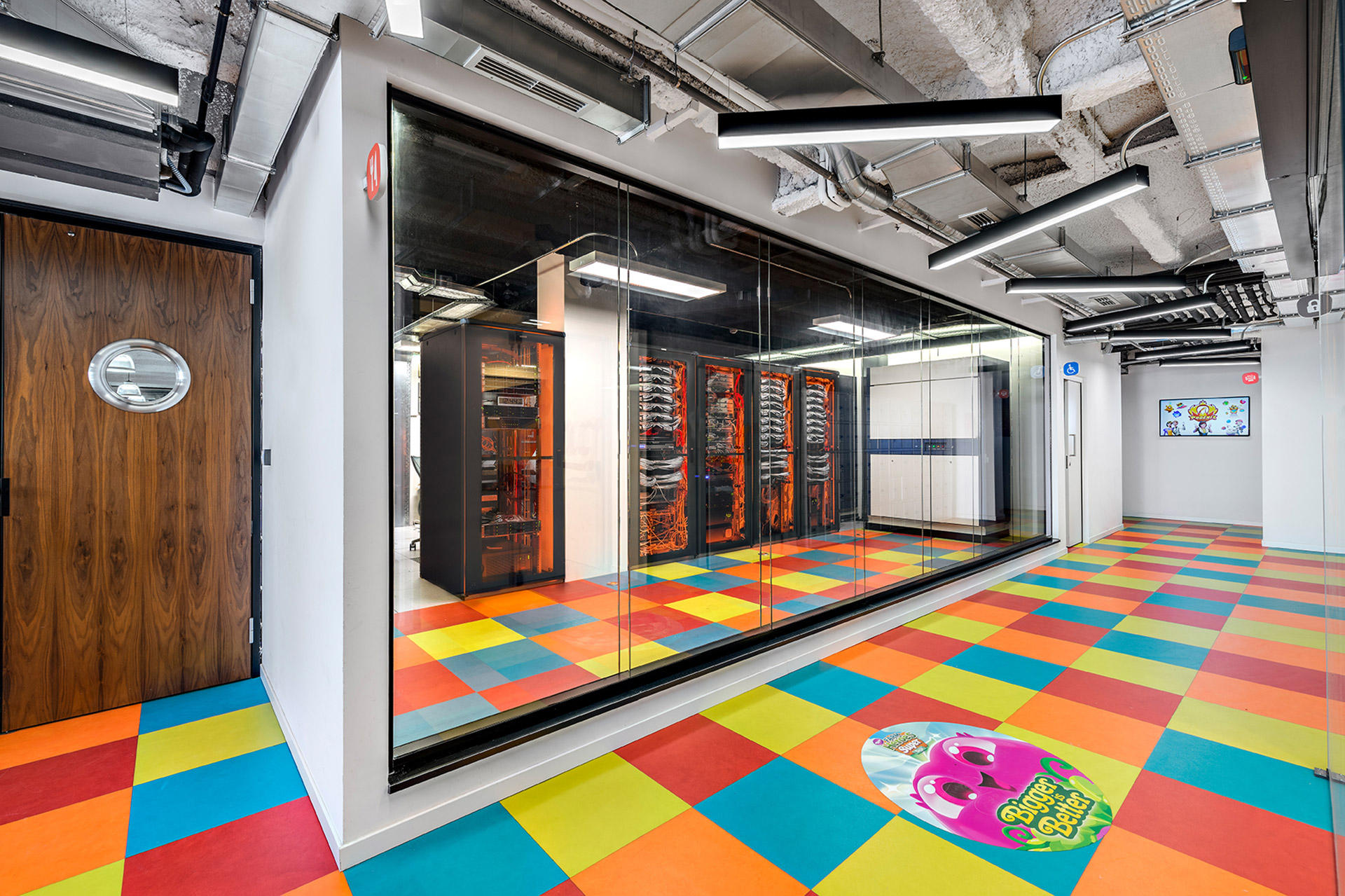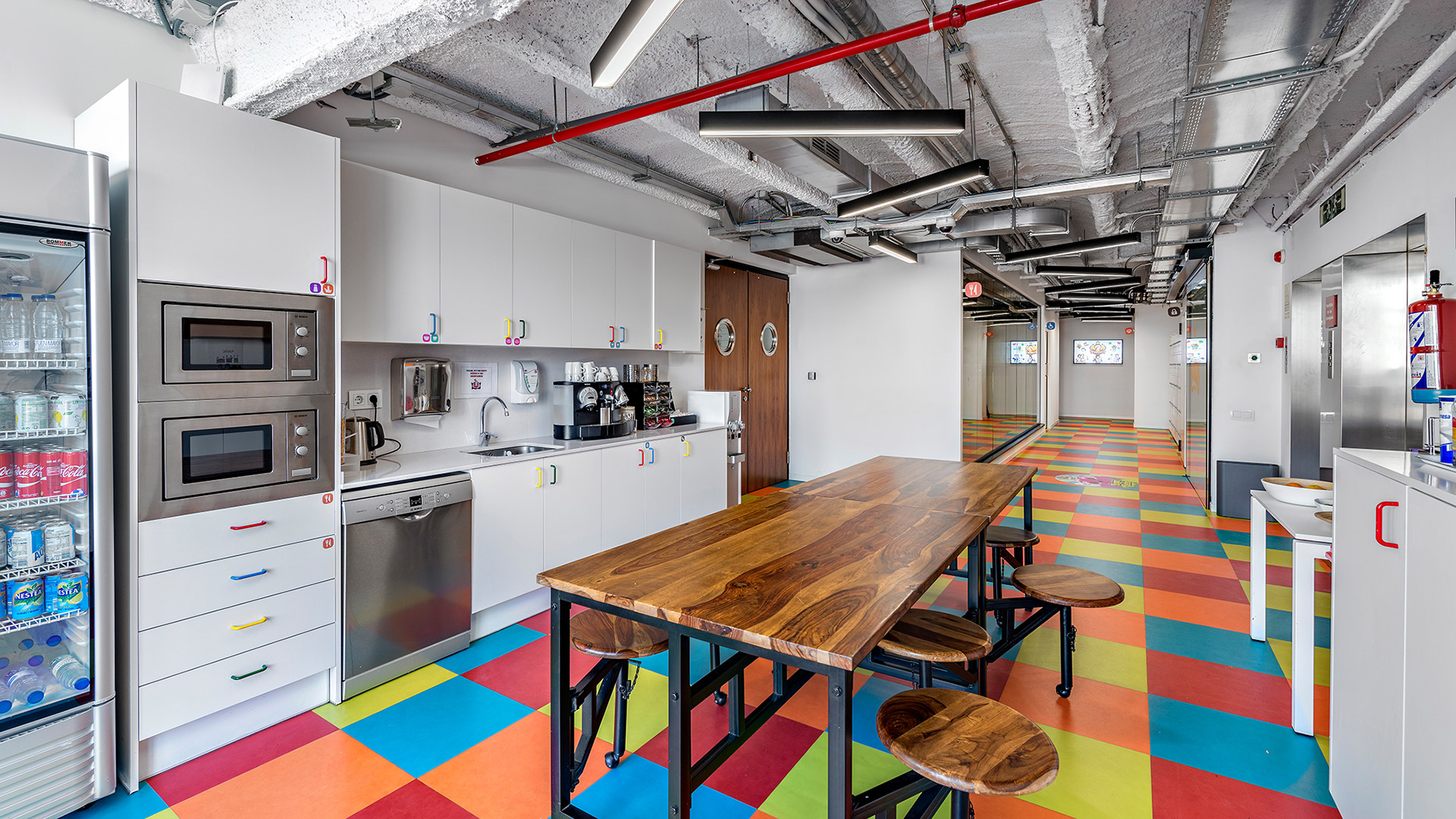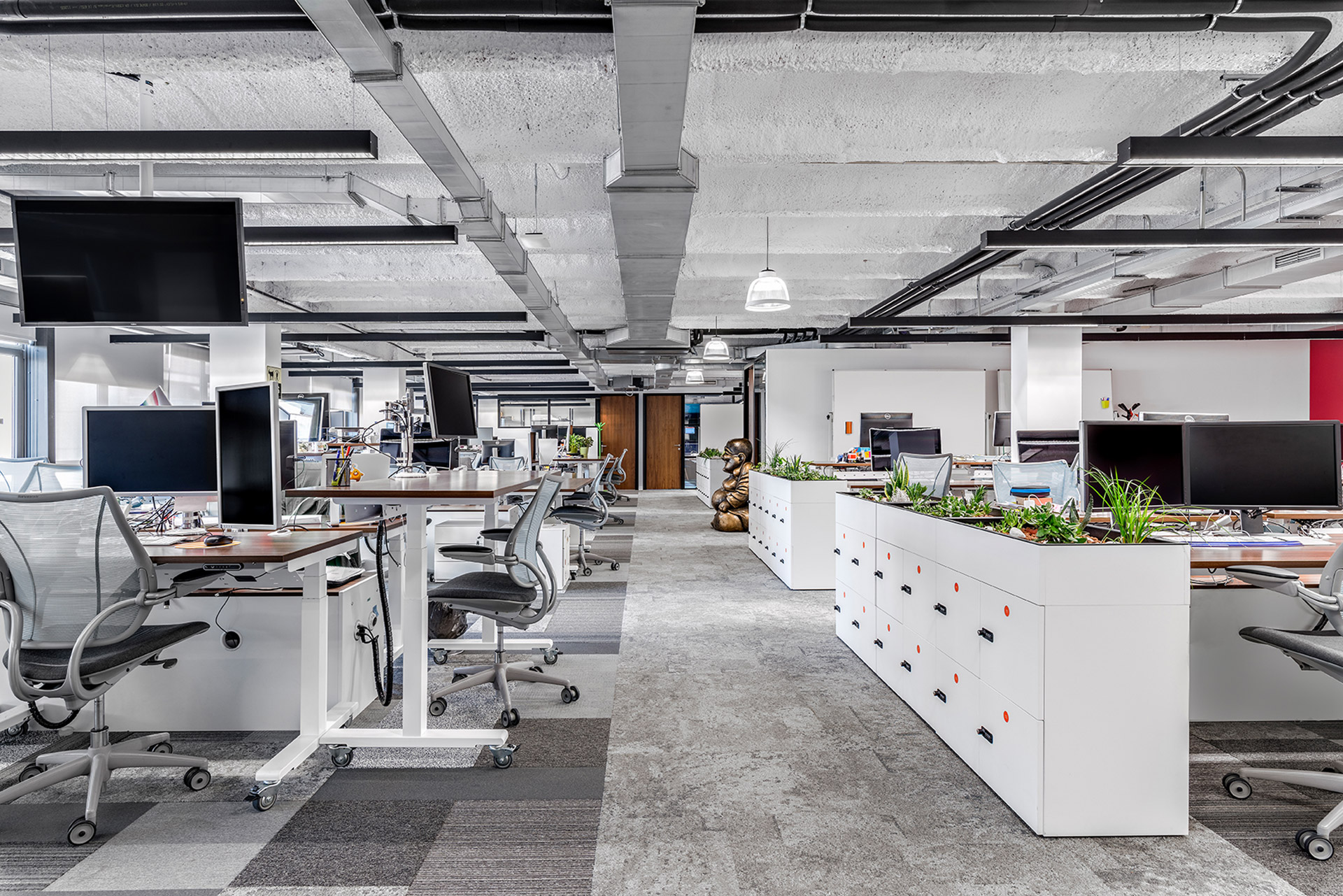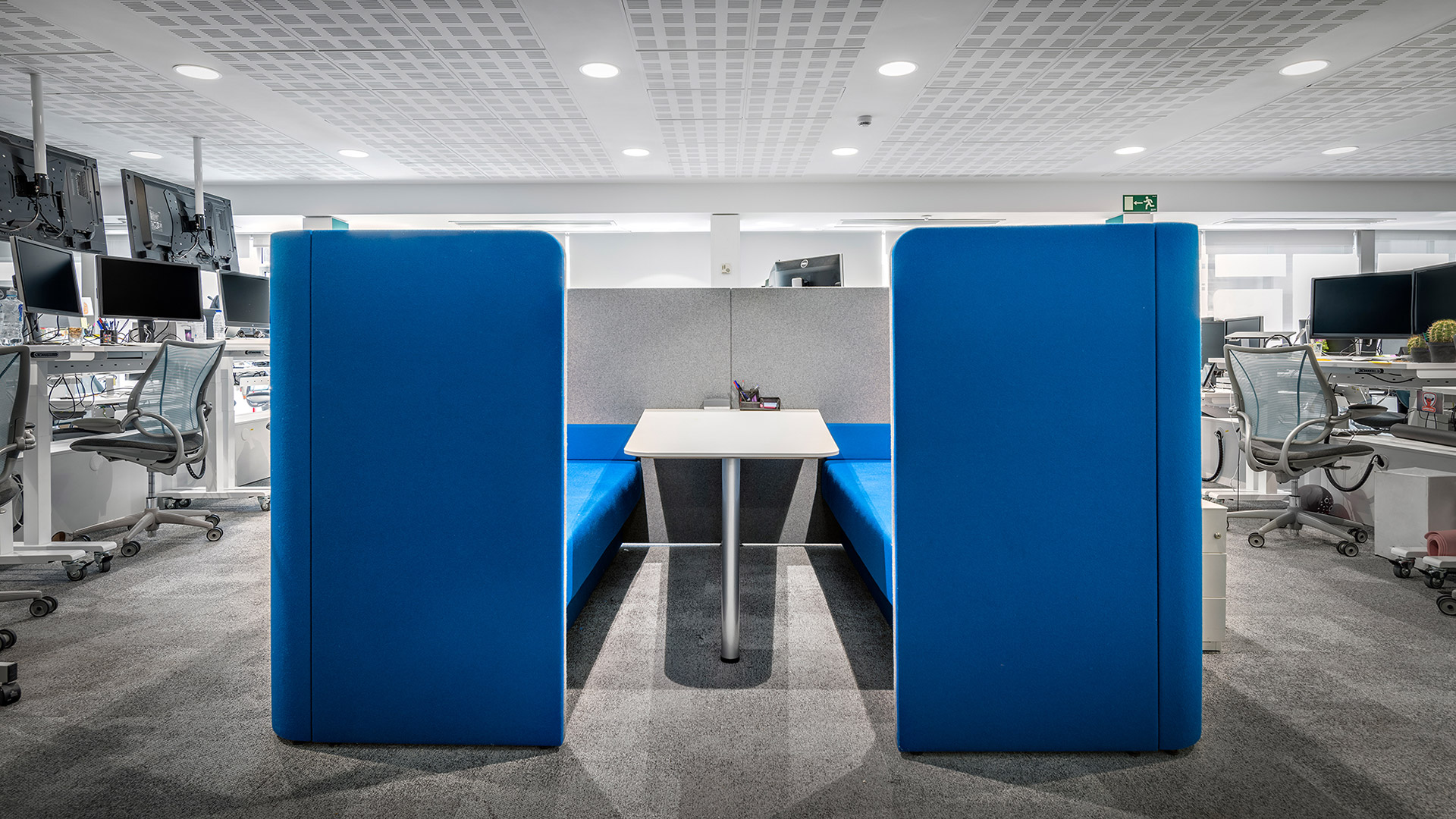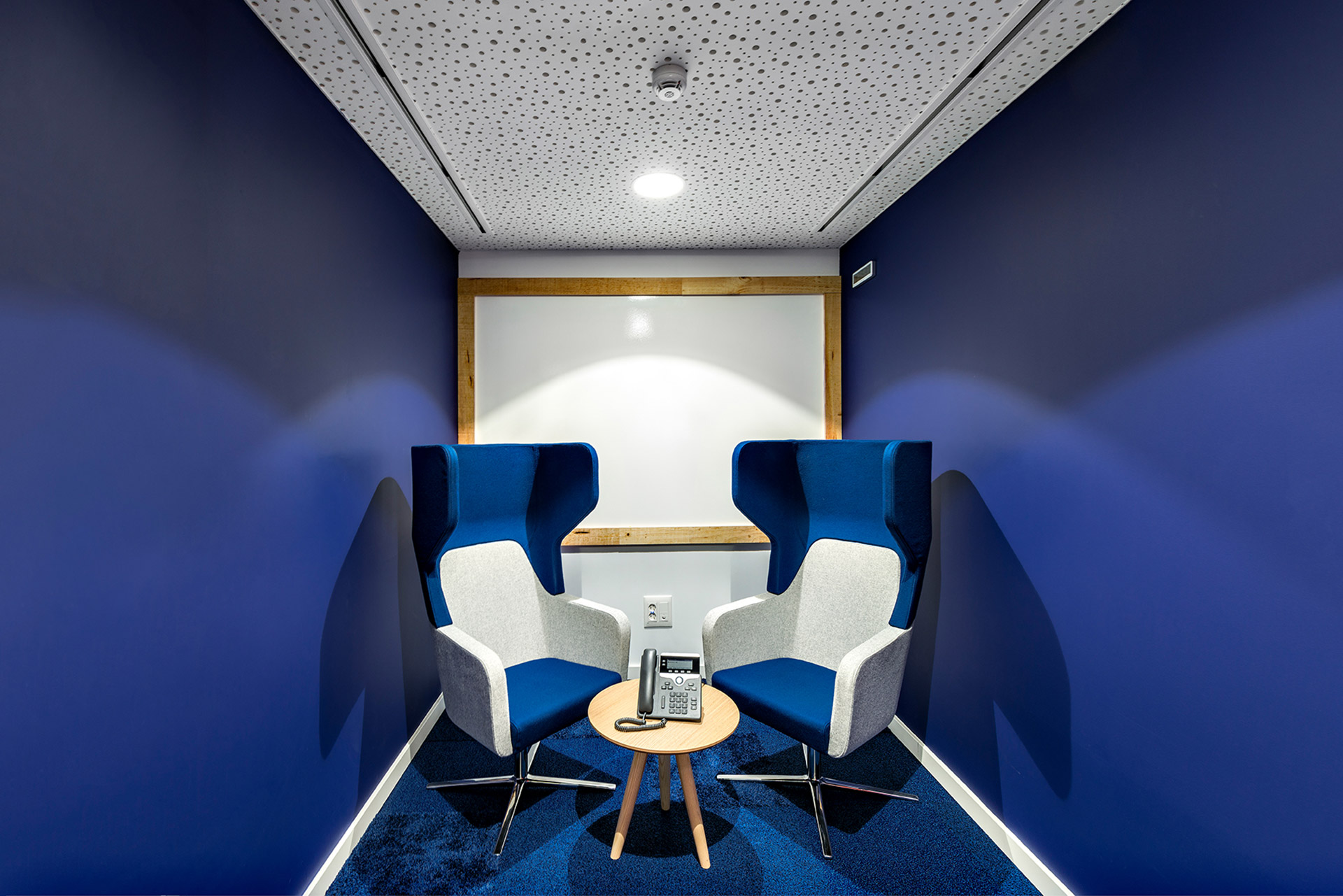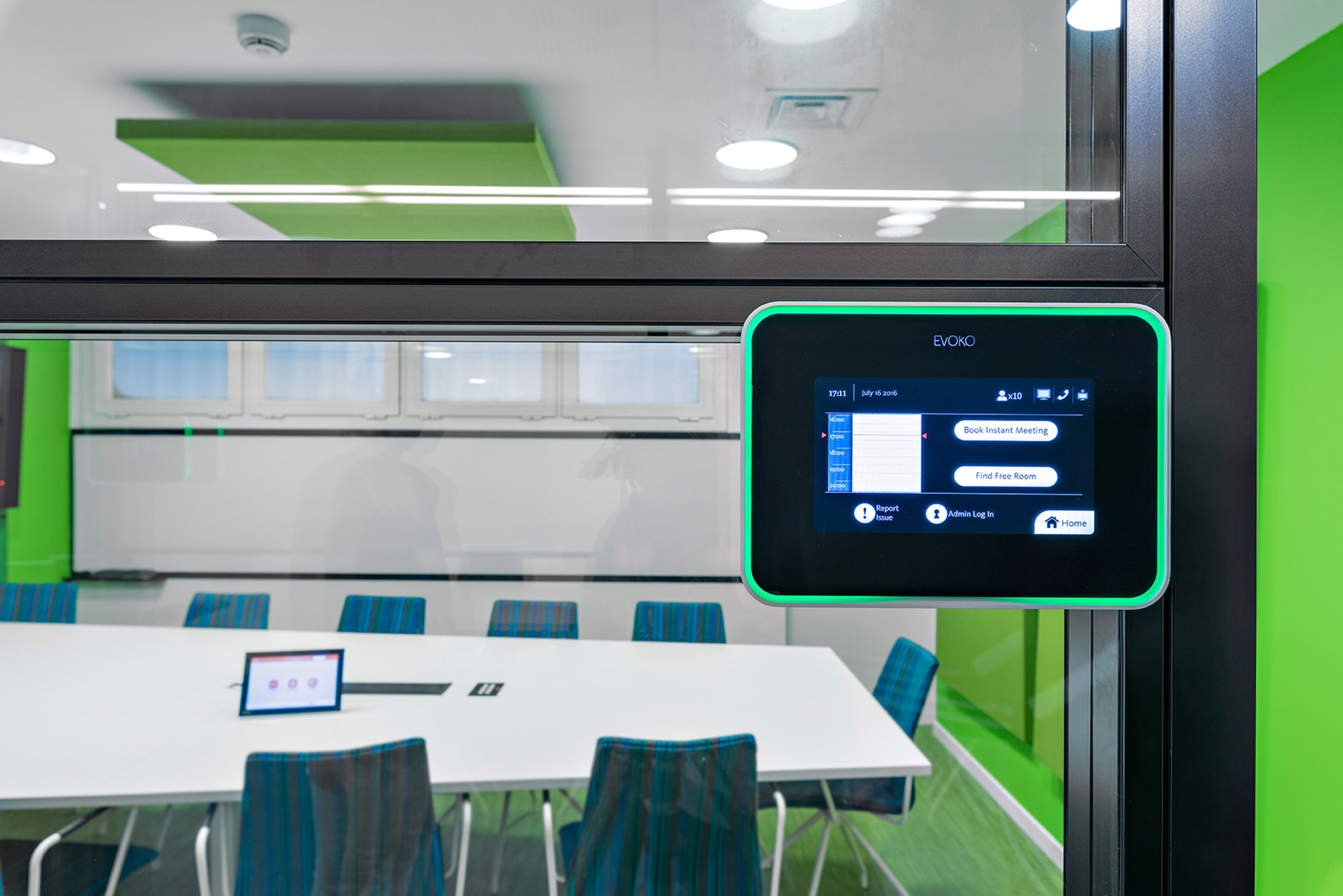 1 / 30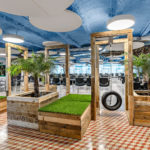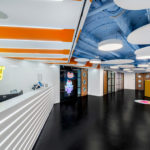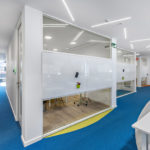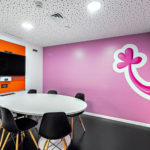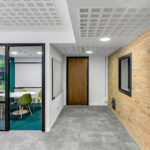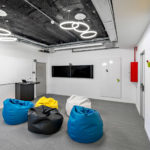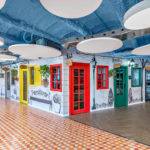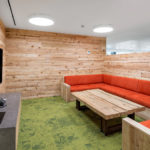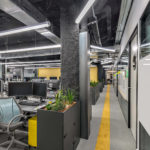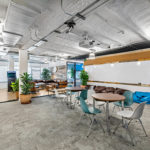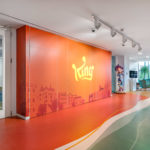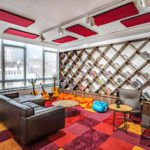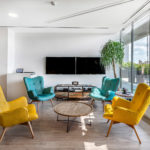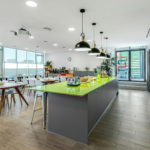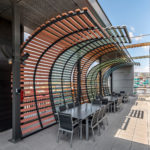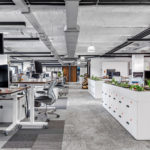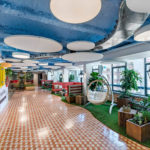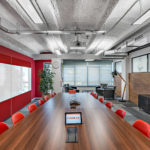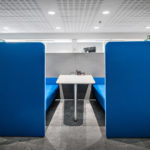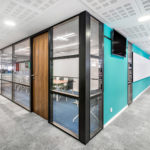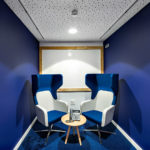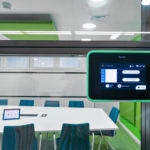 The new offices of King in Barcelona constitute a spectacular exercise of design, workplace strategy and technology at the disposal of its employees. The Tétris team was entrusted with the design and construction of the new facilities of the company responsible for the famous mobile phone game Candy Crush. The service provided has been a comprehensive one, from locating the space to final handover of a turnkey project. King's staff in Barcelona has grown exponentially in recent years. This demanded great agility on the part of Tétris when adapting the spaces in view of the envisaged continued growth in the next few years.
The new offices, constructed over a surface area of 9000 m² covering several floors, reflect King's essence and spirit to perfection, combining spatial versatility and technology. A multitude of spaces were created in order to promote collaborative work, equipped with sofas, games areas (table tennis, video games, etc...). It also has open-air terraces and even a recording studio so that the employees can give free rein to their musical talent.
One of the most innovative resources created by Tétris is the design of its server room. The idea that the brain of the company should be on full view constituted one of the major challenges of this project: in order to meet it Tétris created a room equipped with the latest climate control, fire prevention and soundproofing technology. The result is simply incredible and allows the employees and any visitors to contemplate King's technological capacity in all its glory.
The positive impact on workers is incalculable. It is a space that invites creativity and imagination, promoting interrelation and rapid problem-solving... welcome to the offices of the future.