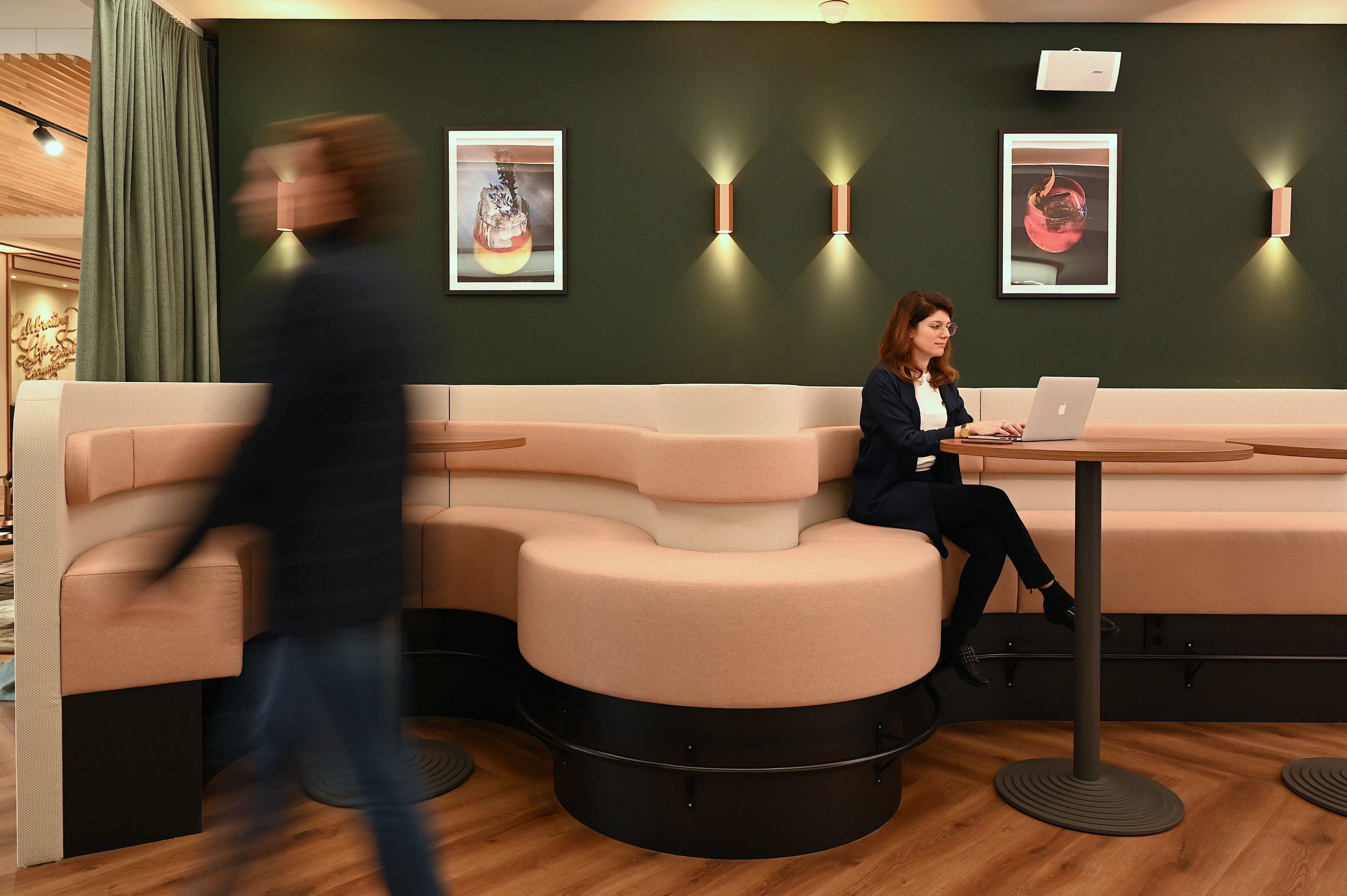 1 / 10
The new Diageo Amsterdam office, global leader in spirits and beers, reflects their vision of 'Celebrating life every day, everywhere'. It's the ultimate experience of their brands and products; an atmosphere of creativity and passion.
Life in this office is set around the Diageo Celebration Street. Imagine a vibrant street with bars, shops, restaurants, clubs and more. That's the lively centre where everybody comes together; with an amazing bar in the heart of the office to meet for a coffee or cocktail. In the shop you can buy presents or organise tasting events. There are different venues for collaboration and connectivity. Depending on your needs or mood you can choose the best place that suits your activity at that moment.
It's the perfect spot to experience the brands with all your senses, an invitation into another world, where everybody is welcome and feels at home. Read more
This office is the perfect example of a new workspace generation. A blend of spaces that houses more than only traditional office facilities, it improves work results, concentration of the employee, collaboration between teams and socialisation amongst one another. Well-being is of vital importance, knowing that work is more than just sitting behind a desk and having a meeting. This human-centred vision results in 3 zones based on the liveliness and level of privacy; with their own colour palette that reflect the activity and behaviour of people.