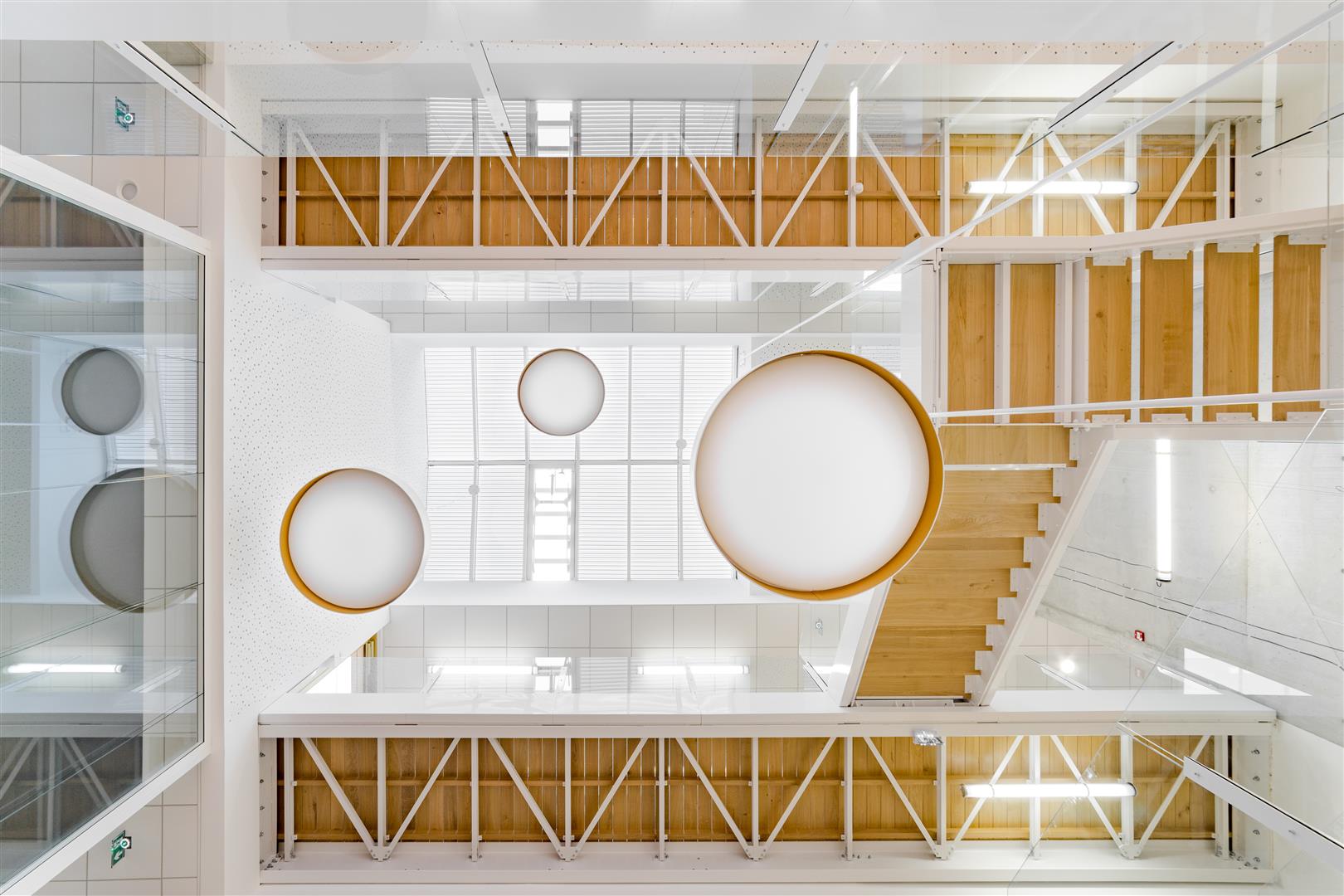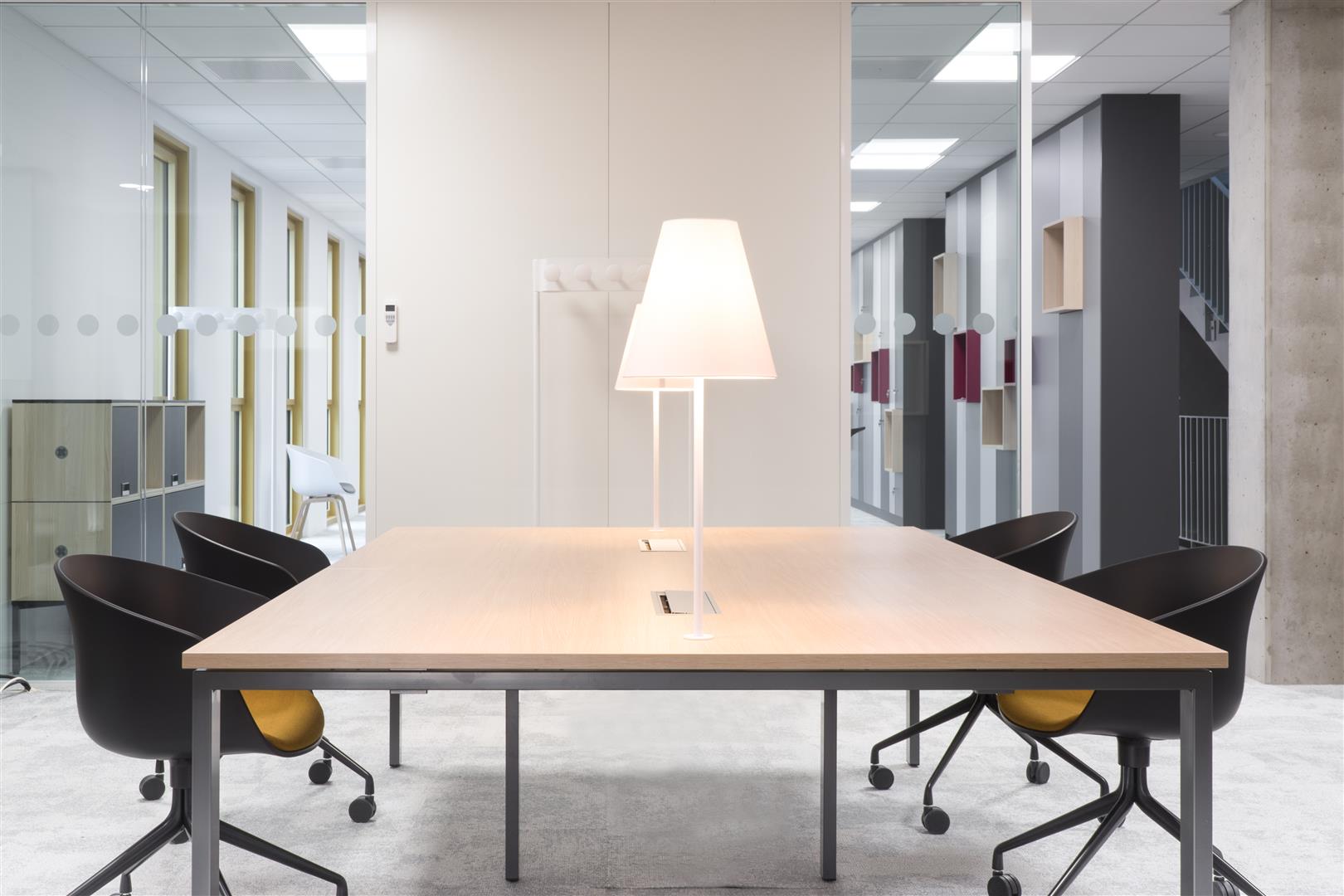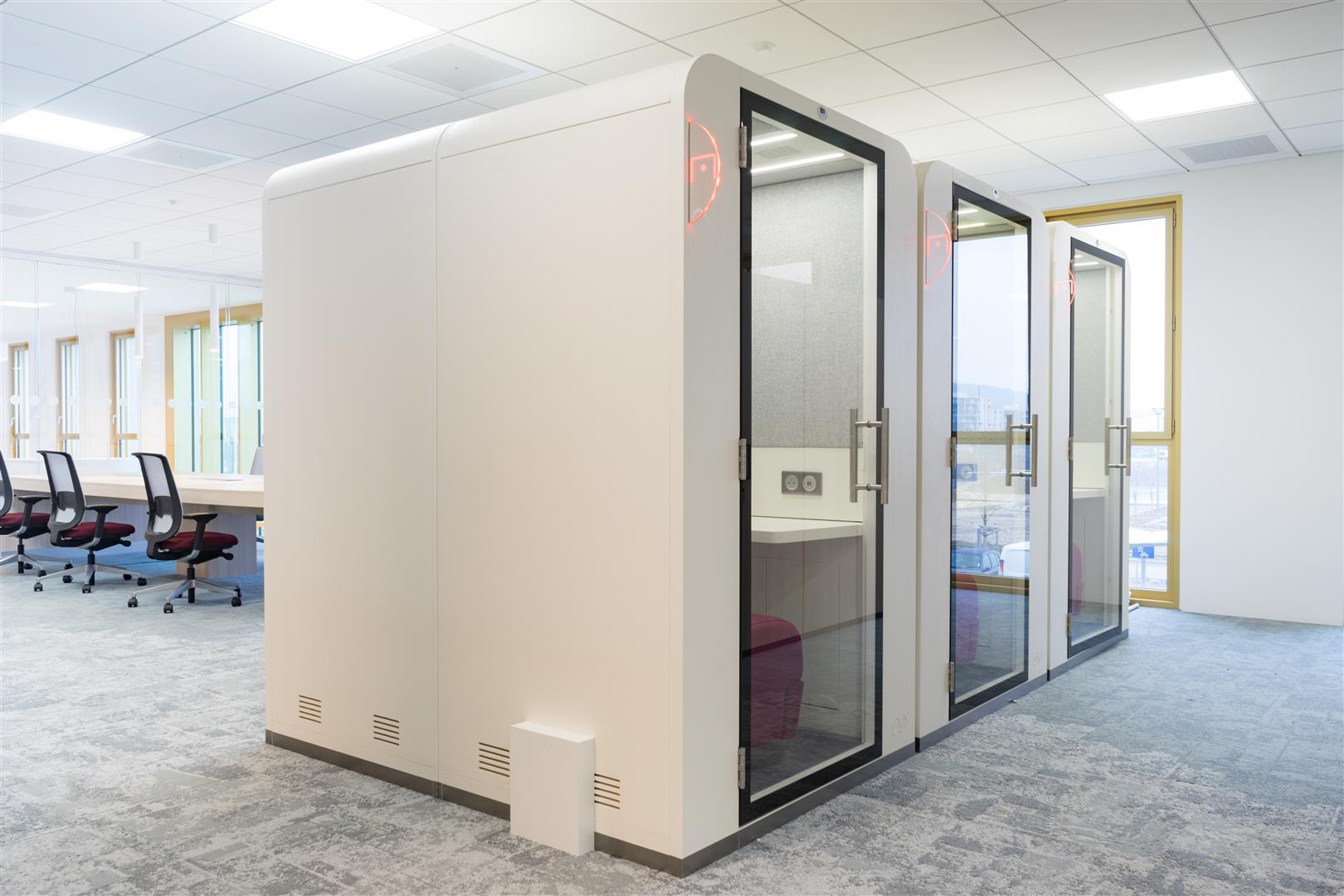 1 / 9
In the context of the off plan leasing of uncompleted premises (BEFA), ABB has grouped together all of its activities on a single site with 5,000 m² of office space and 2,000 m² of logistics.
Tétris began by assisting ABB before its project with a programming assignment, developing an interior design charter, organising the spaces, design work and furniture management.
Tétris helped ABB to monitor the construction work and tenant works as well as with managing logistics for the relocation.
Change management support with the creation of quality of life in the workplace spaces was a real success factor in this project.
ABB frequently chooses the teams at Tétris to carry out Design & Build projects as a general contractor.