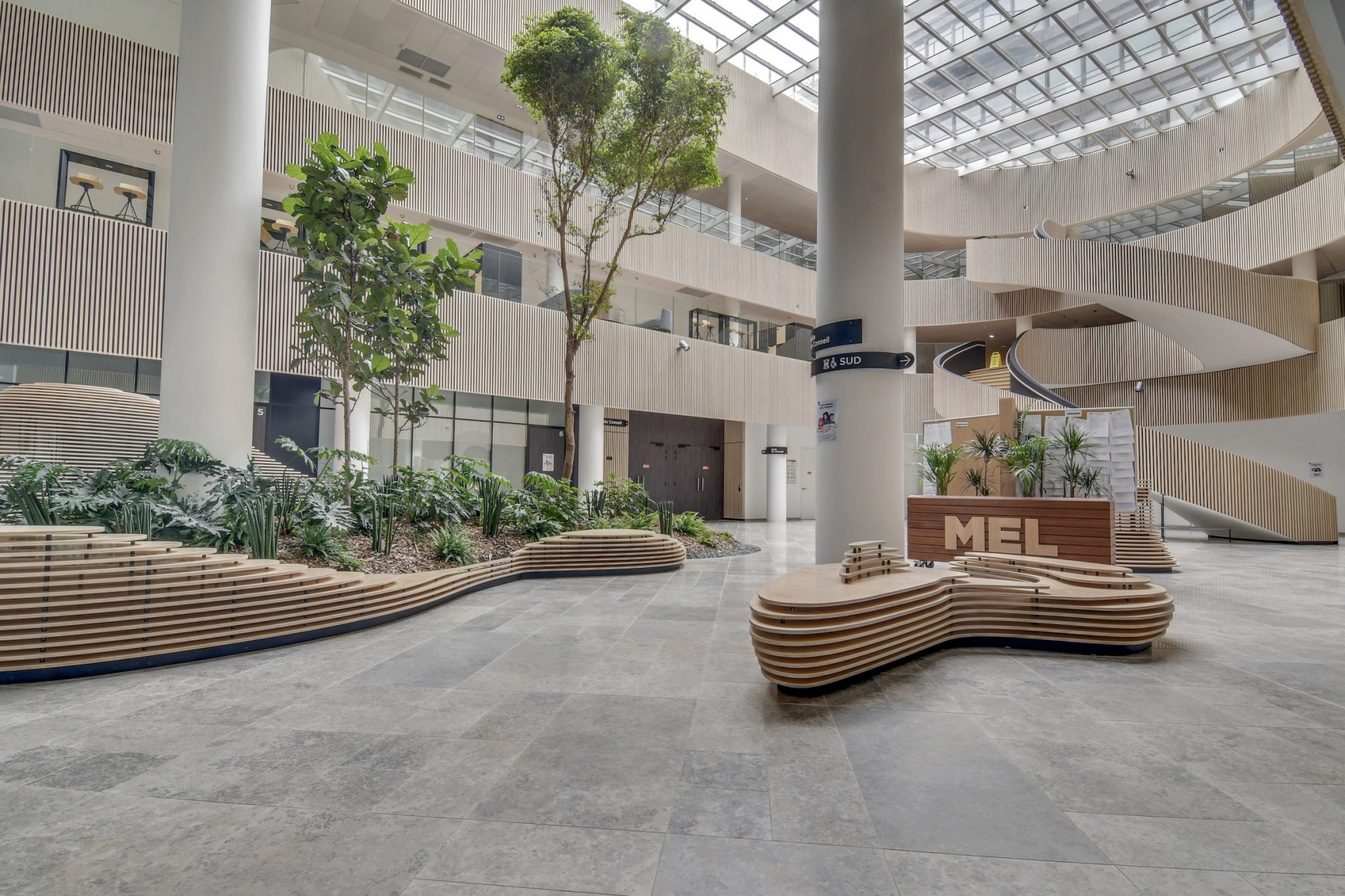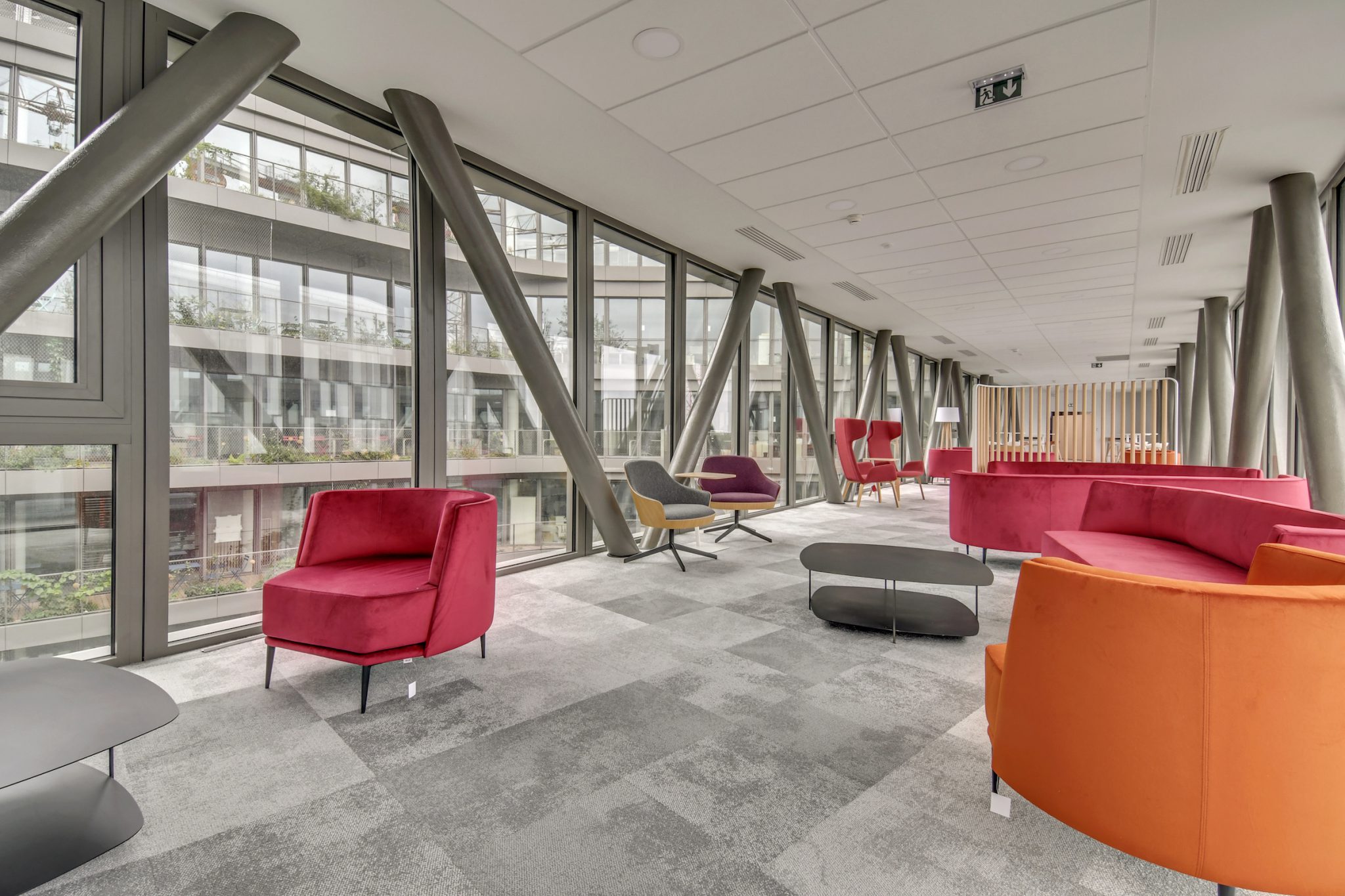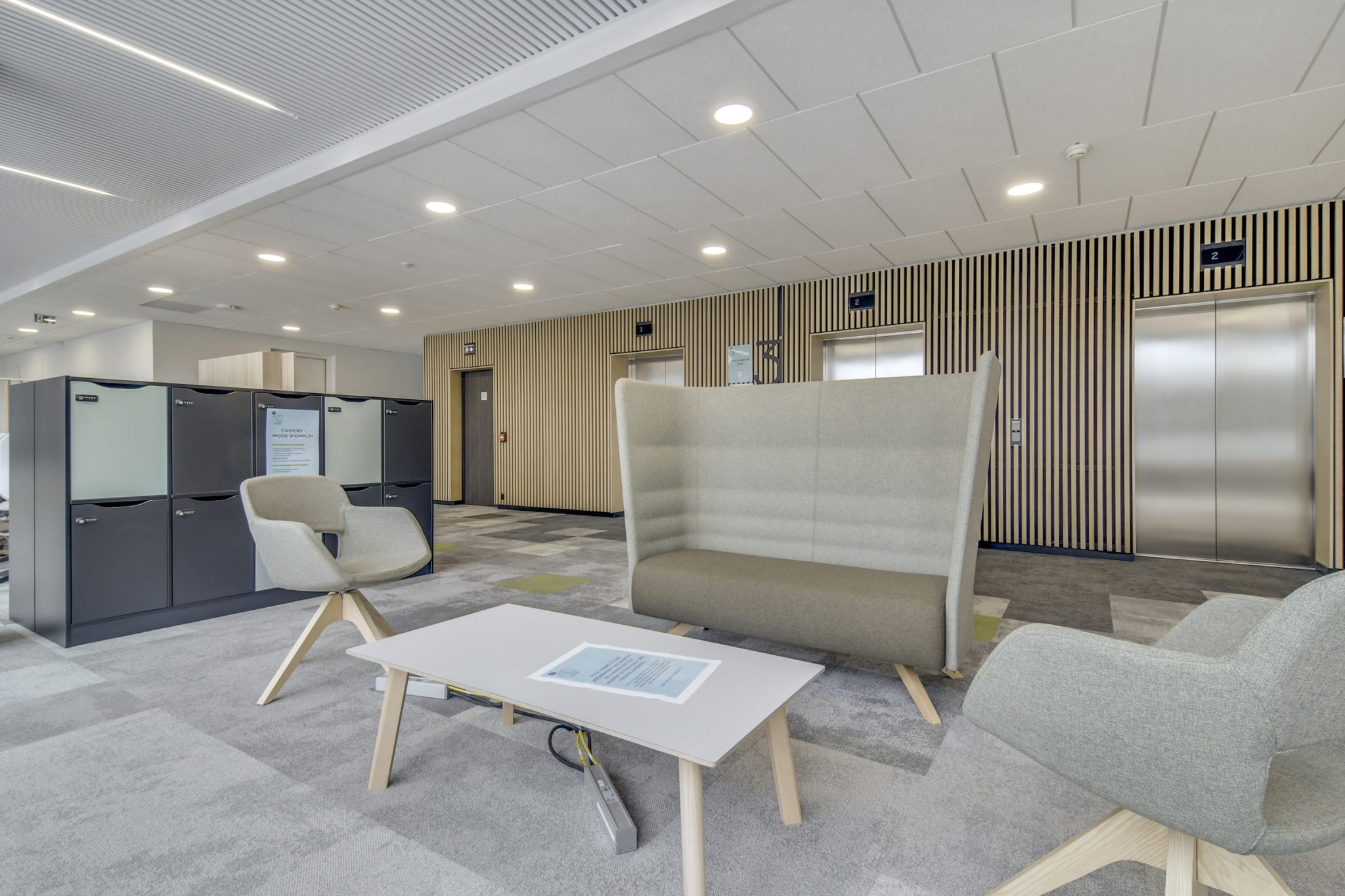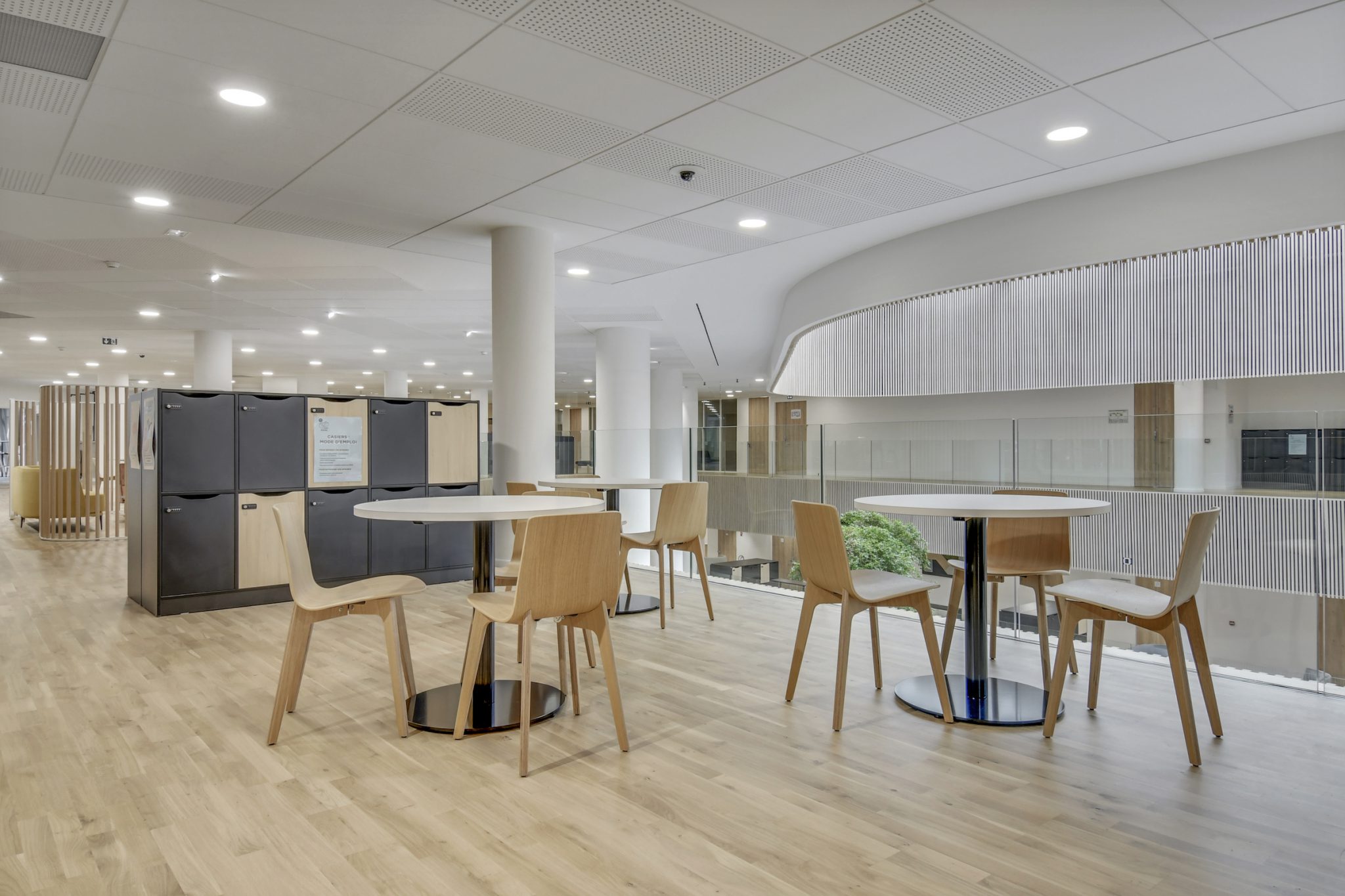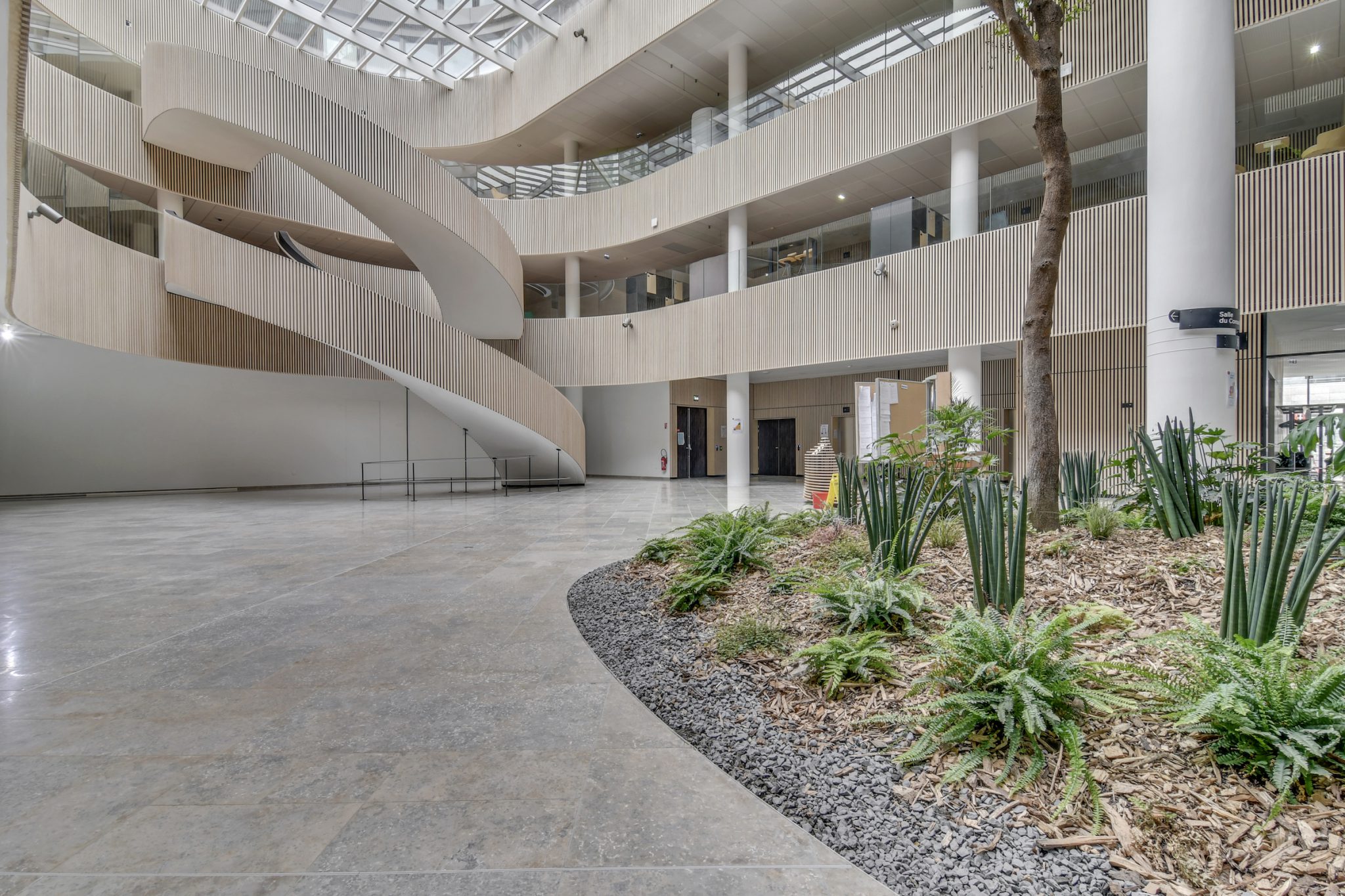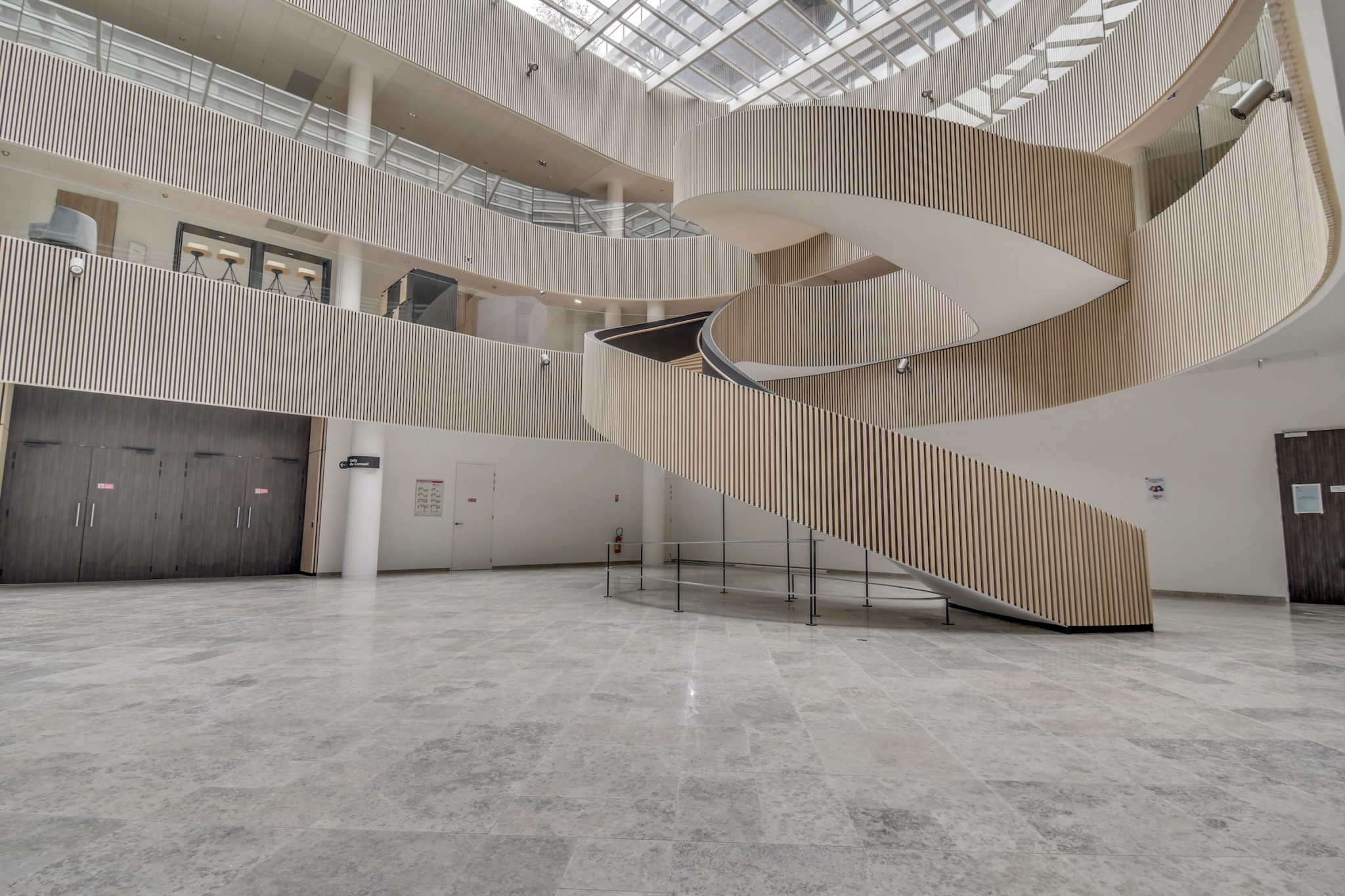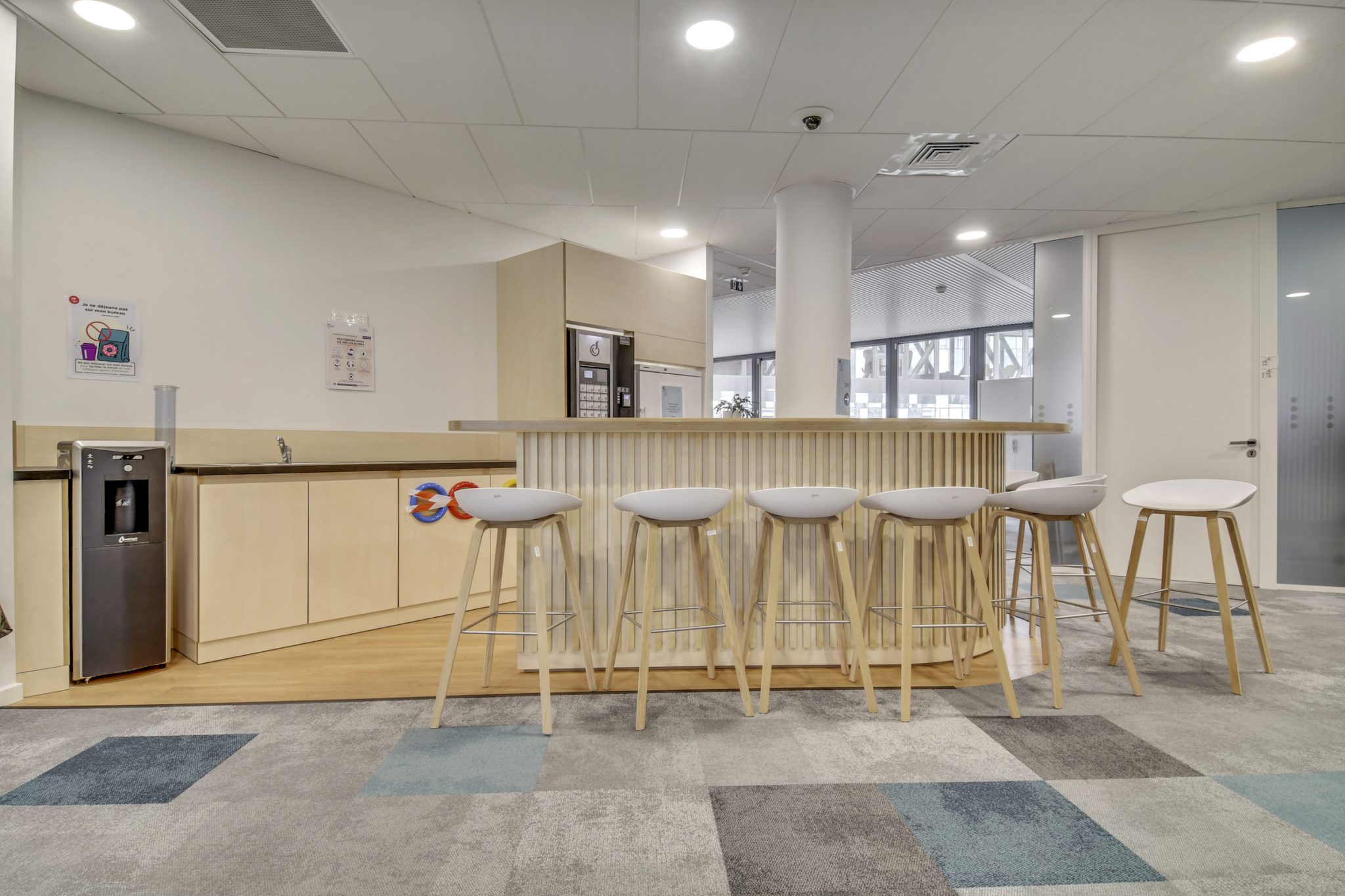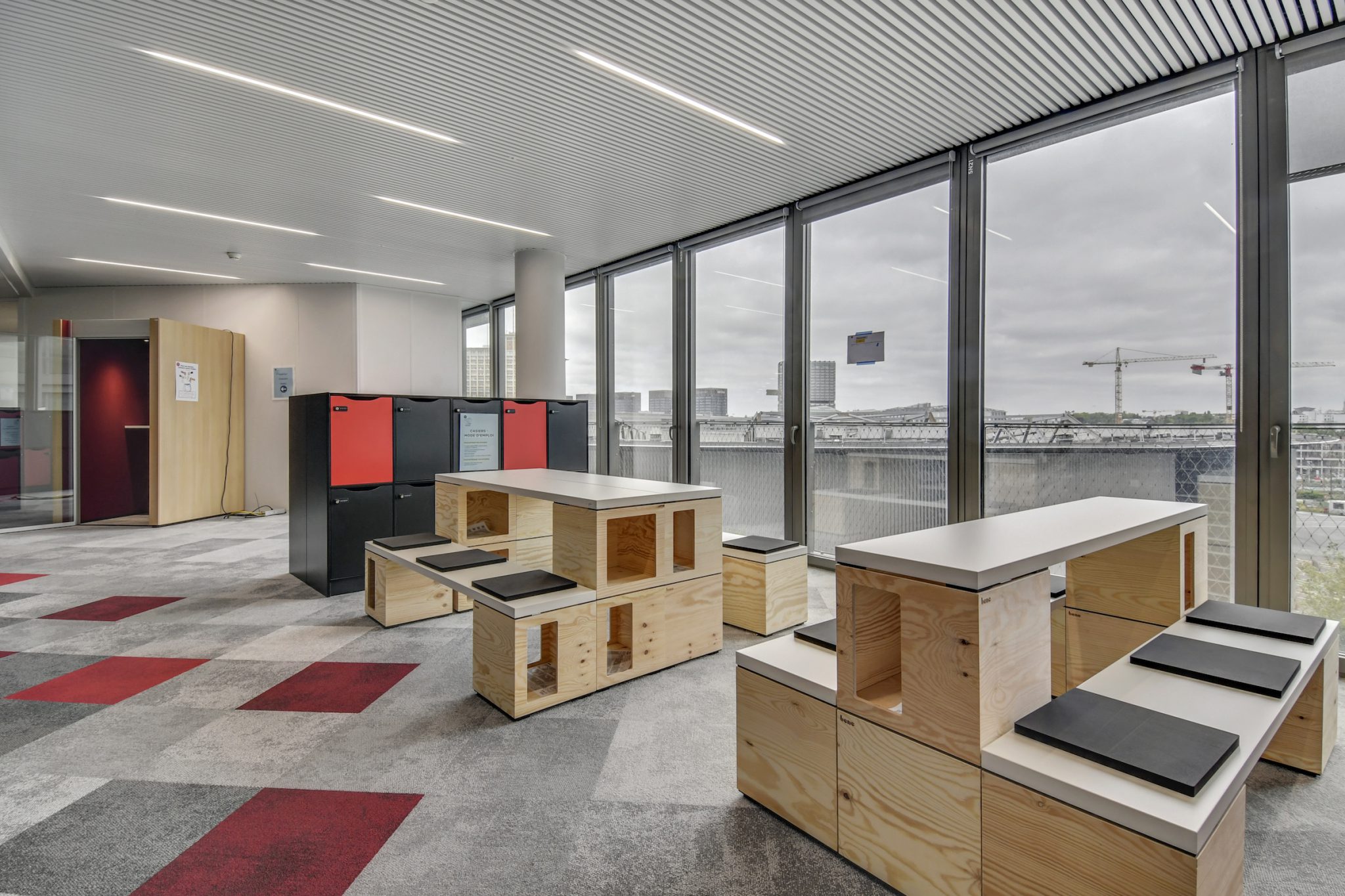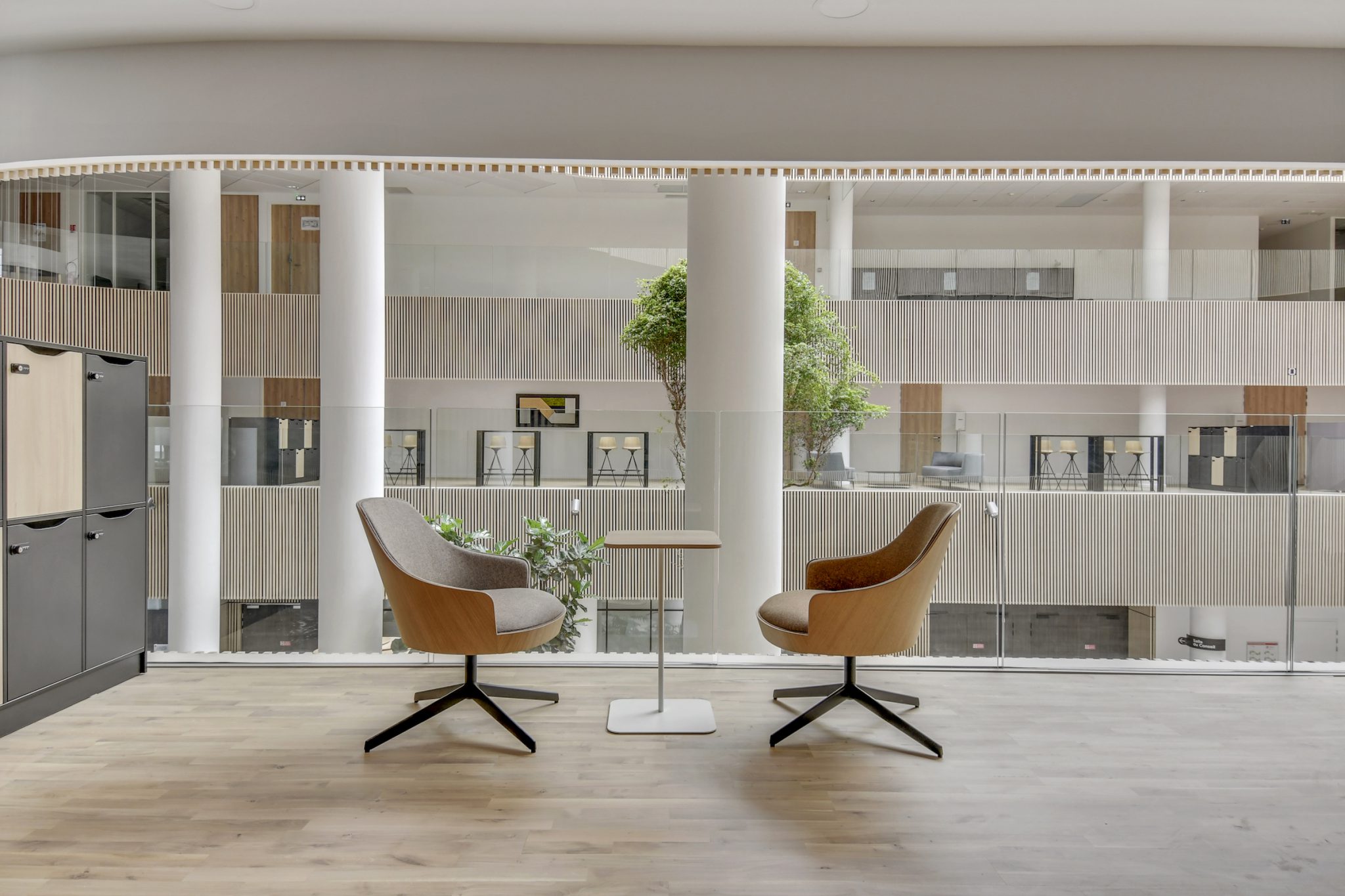 1 / 14
Initially considered as part of Lille city's application to host the European Medicine Agency, the Biotope building designed by Henning Larsen Architects (Denmark) and Keurk Architecture (Lille) is adapted to the needs of the Métropole Européenne de Lille: flexible, modular and designed for its influence.
The Biotope is equipped with large windows opening onto green terraces dotted with trees and shrubs. Light and natural materials such as wood and stone are everywhere. The MEL appointed Tétris for a mission of change management and space-planning. By creating spaces that are not only open to others but also open to the outside world, we offer agents an engaged and engaging environment, connected to the biophilic world. The presence of plants encourages concentration, appeasement and air pollution control, contributing to well-being. Read more
The office is more than a place where you can work comfortably, it is a place where you feel good. By moving to open spaces, the challenge for agents was to see and be seen. The design concept declines colored atmospheres for each floor according to the 4 elements (earth, sea, fire and air). The space-planning was made like a city map, including circulations such as promenades (informal work spaces) which serve paths leading to factories (formal work stations) or footbridges (play or relaxation areas). The coffee corners are similar to a village kiosks.
Tétris also assisted MEL in the choice of furniture.
The mission lasted 18 months.