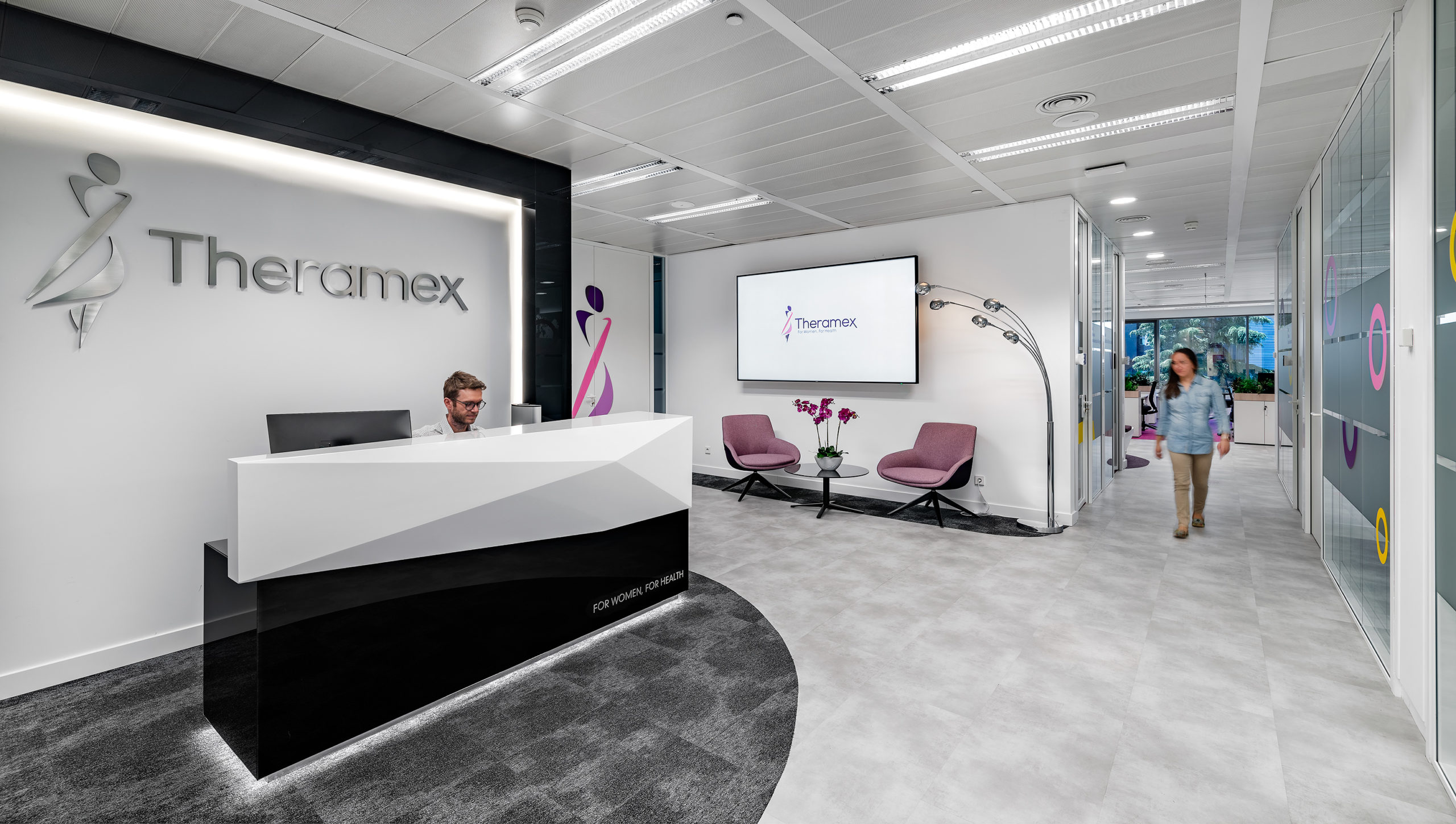 1 / 7
Theramex, the pharmaceutical company specialized in women's health, trusted Tétris for the Design & Build project of its new offices.
Due to the growth of the workforce in recent times, the company was looking for a larger office that would meet their needs in terms of space and features.
When designing the space, our team developed a project divided into clear areas, but at the same time, allowing flexible uses, with a simple and welcoming character. Thus, a work area, a canteen, a training room, a reception at the entrance, etc. were planned. Being a place focused on flexibility the furniture was a key part of the project, we developed and designed a creative and bespoke furniture assembly through our furniture solutions team.
The design highlights the brand's corporate colors, pinks and lilacs, as well as softer, curved shapes, linked to the company's work environment. 
Client testimonial