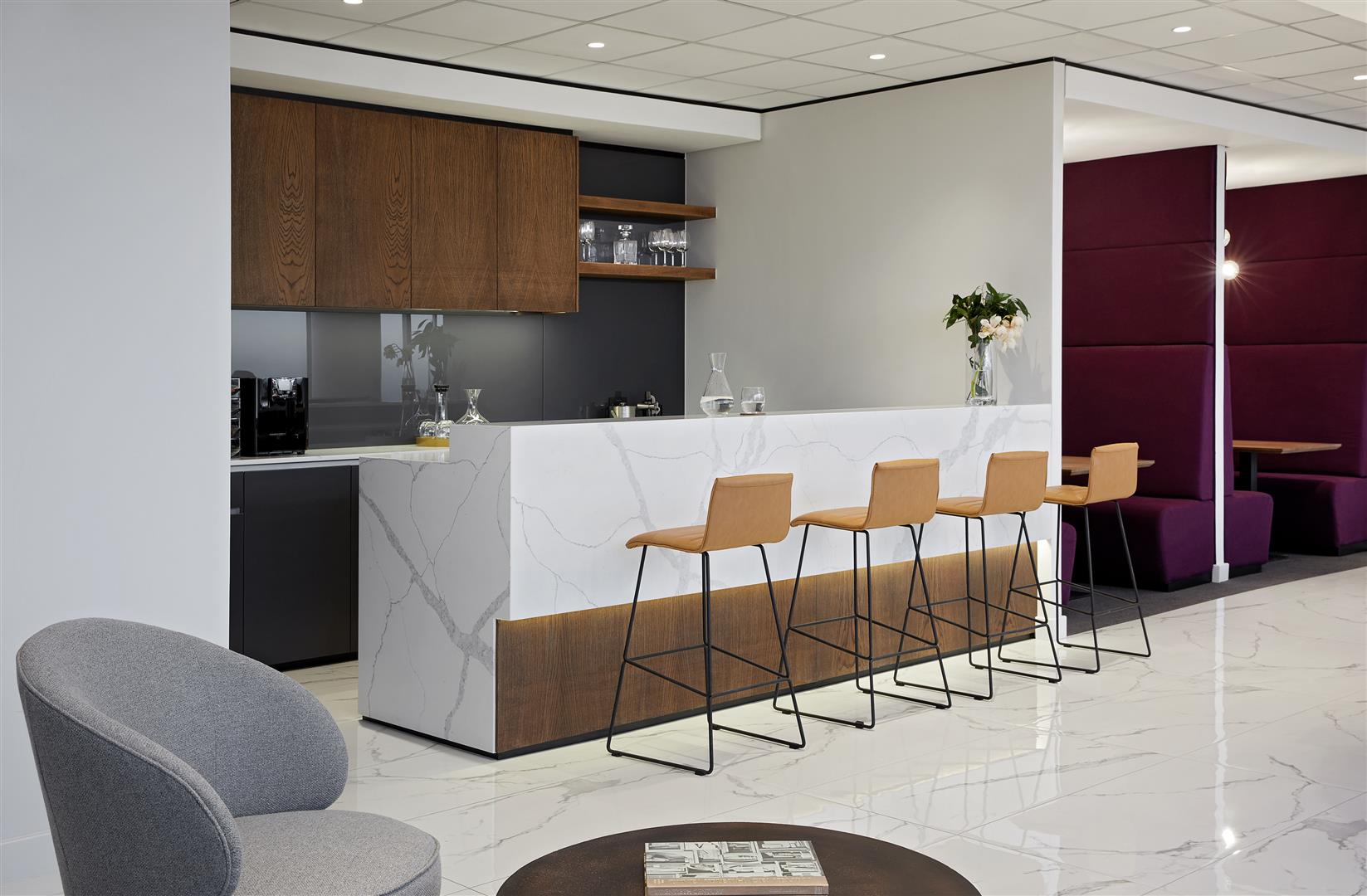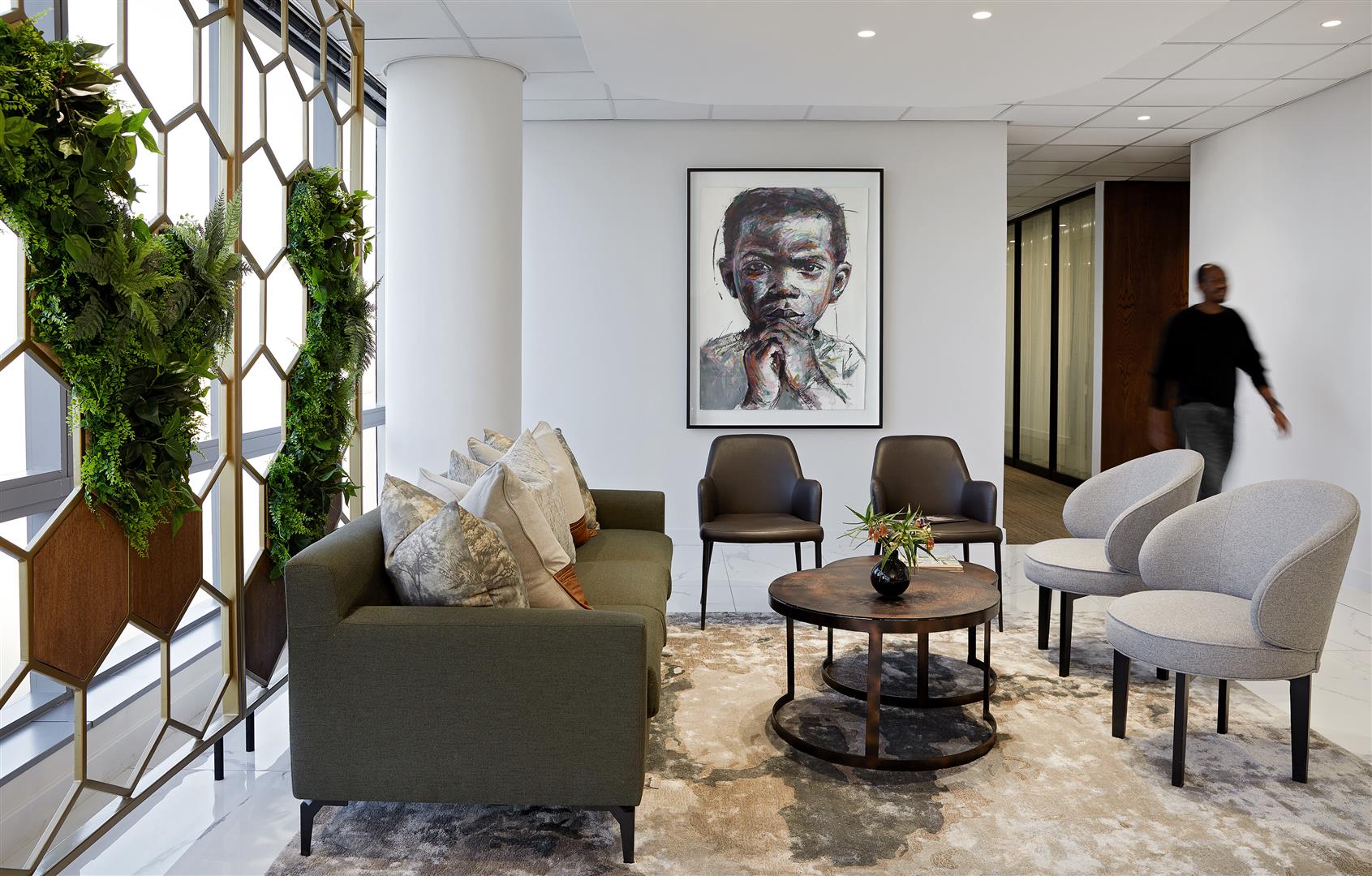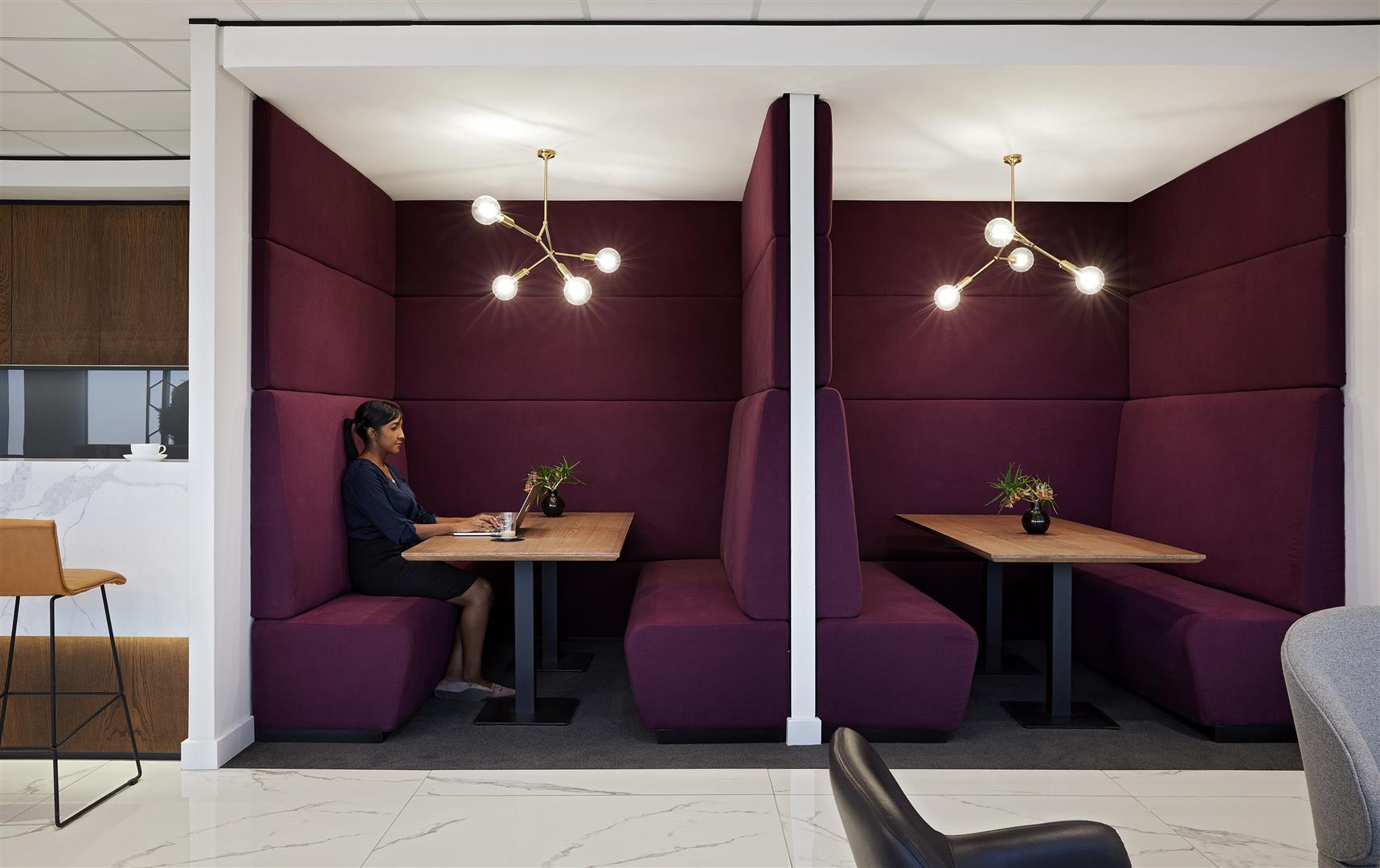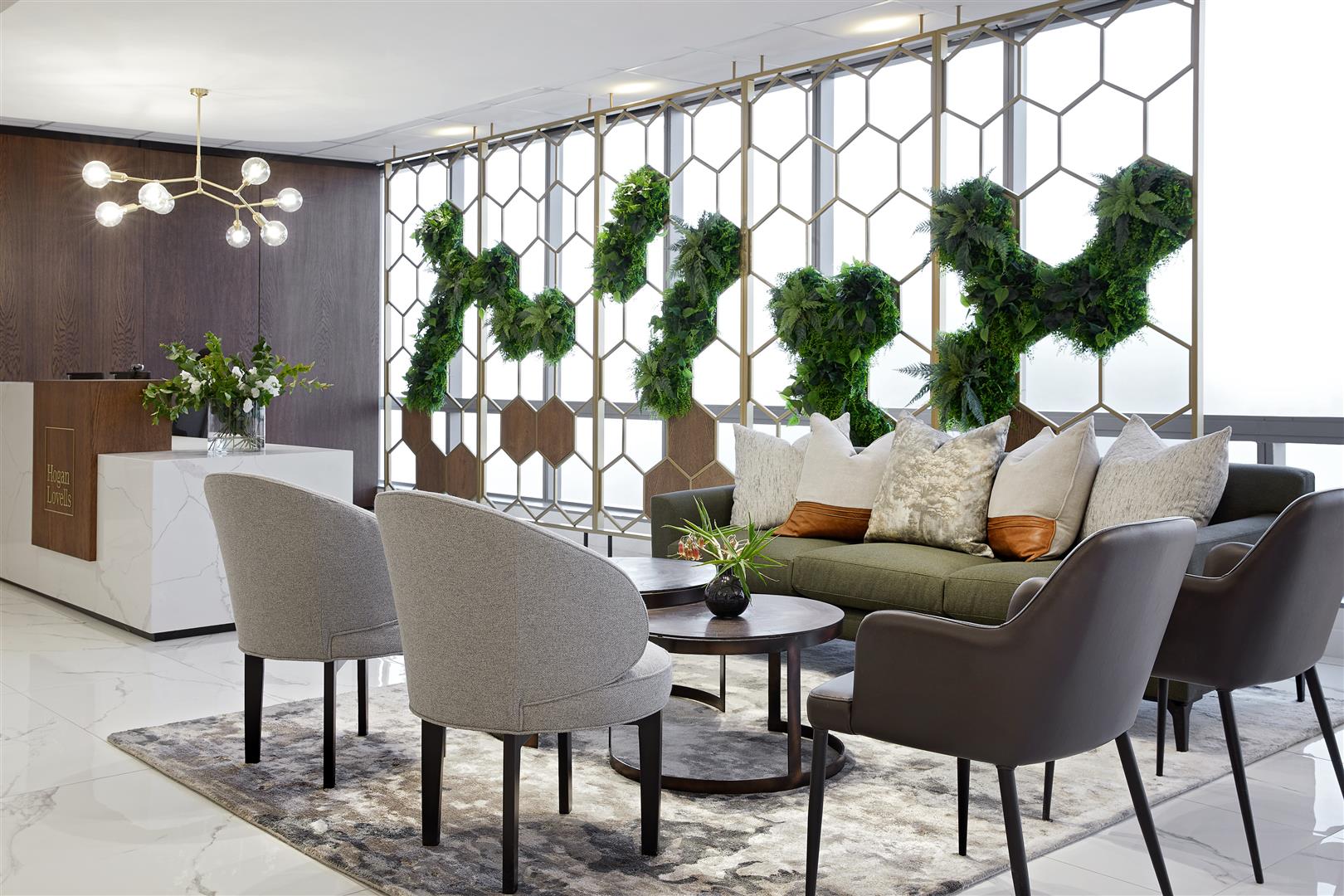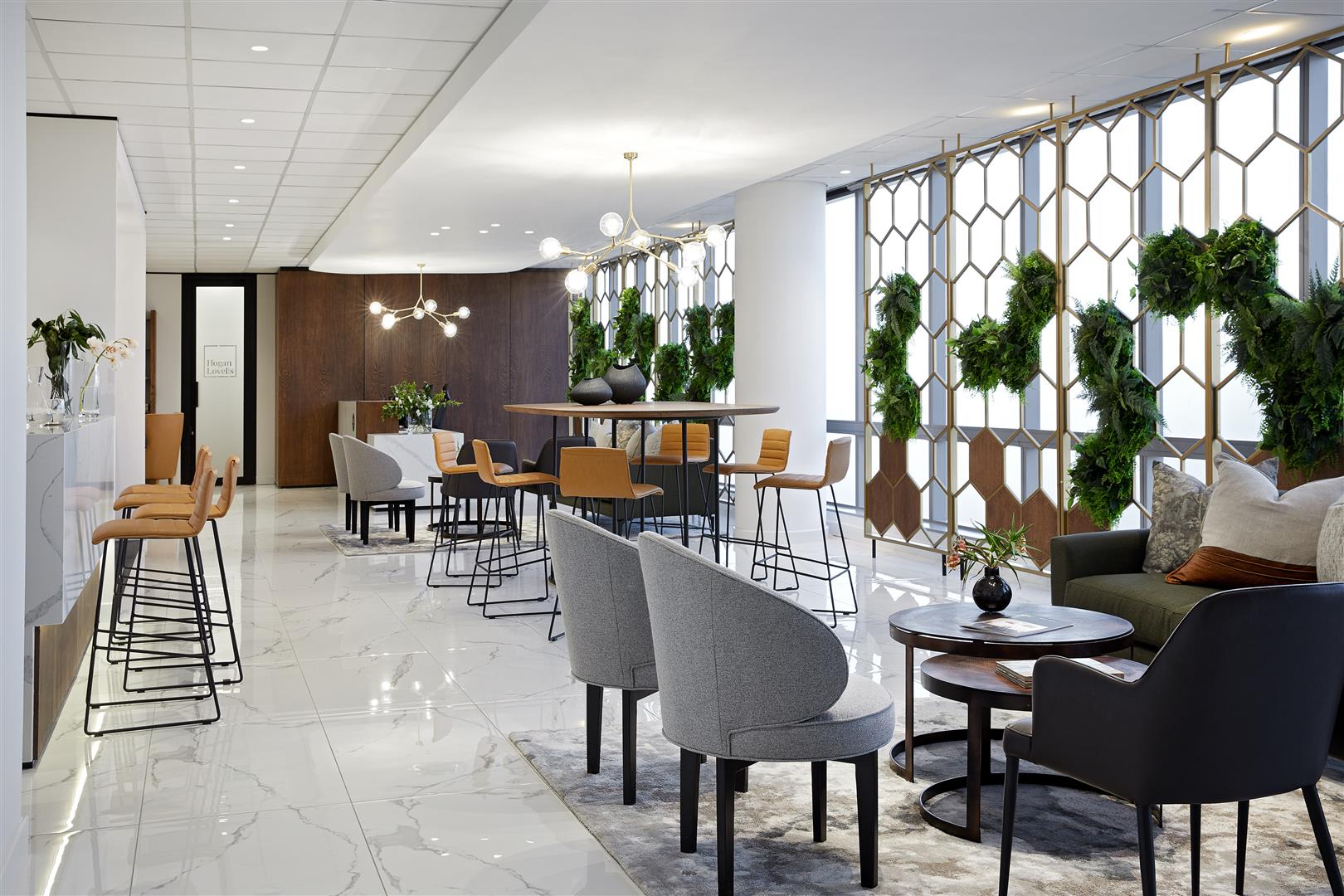 1 / 10
Following a restructure of the Hogan Lovells business, Tétris was tasked with designing a new client centre to cater for international guests and visitors at this established law firm. The metropolitan Sandton location inspired a concept centred on creating the atmosphere of a pristine hotel within a corporate environment.
Visitors are immediately greeted by a feature plant wall of steel honeycomb pockets. The reception area spills into an informal bar lounge, with a variety of different seating options generating a natural flow of movement towards the meeting rooms. Read more
The meeting rooms extend around the perimeter of the floor, varying in capacity from eight to 16 people. The 24-seater main boardroom is strategically located at the centre of the conference suite, equipped with top quality AV and lighting solutions. Almost fully glassed in, the main boardroom is a highlight, with curtains rather than vinyl treatments to the glazing, softening the aesthetic of a typical boardroom while echoing the luxury hotel theme.
A fresh take on the neutral colour palette is achieved through a predominantly white canvas of calcatta marble on the floors and shopfitting, layered with rich dark-stained oak panels, brass accents and greenery. Depth is achieved with textures and colours through warm tan leather, dark olive woven fabric and bespoke meeting booths upholstered in an aubergine fabric.