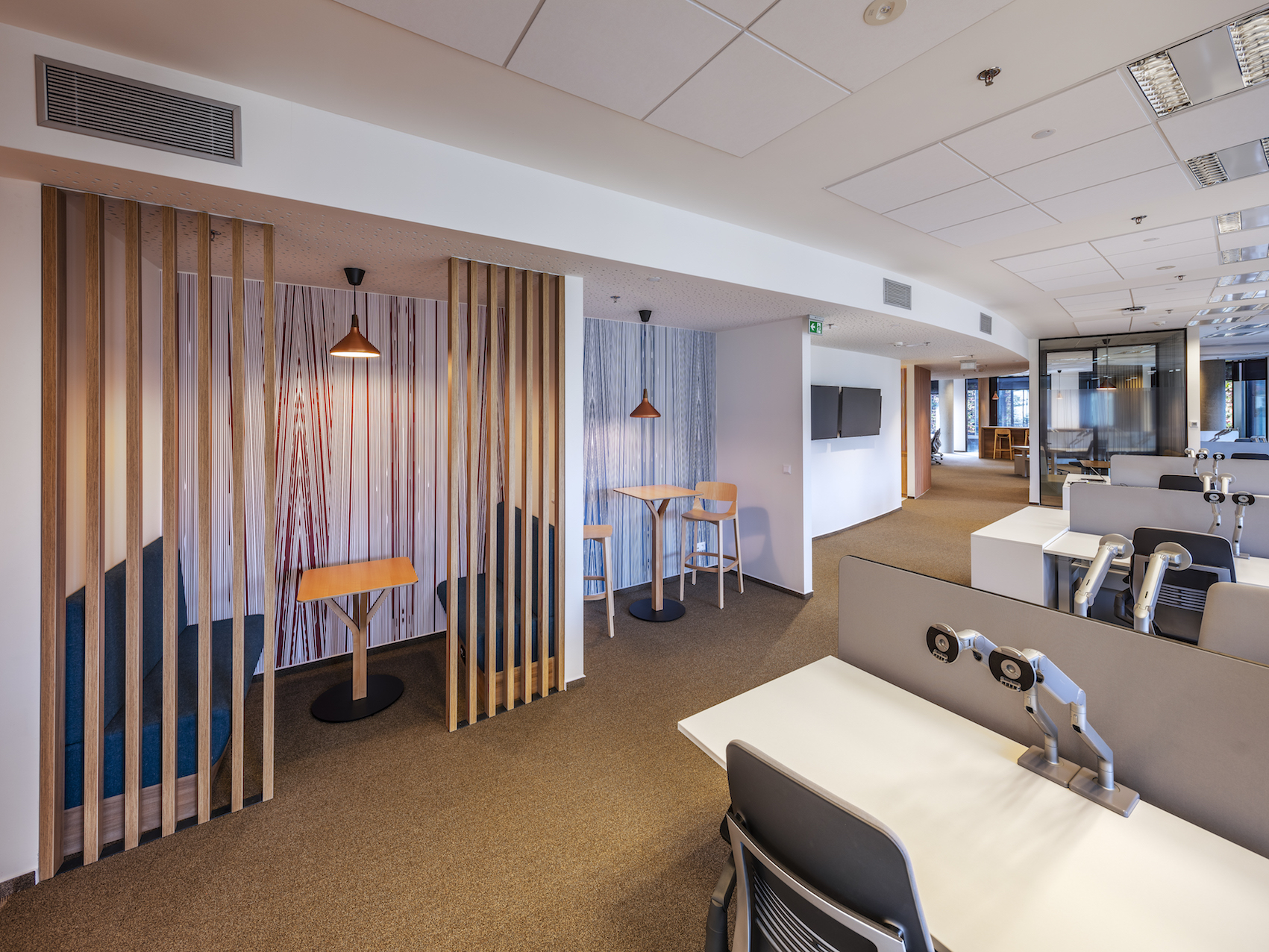 1 / 5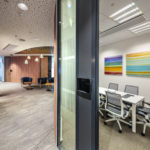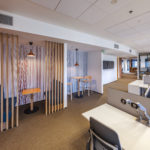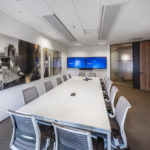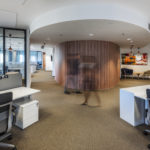 Tétris created a gorgeous new office design for Moody's. Everything was realized on an area of 1000 sqm situated in the Butterfly building in Karlin, Prague 8. We also paid great attention to sustainability - reducing the carbon footprint by working closely with local suppliers of lights, seating and furniture. The lights were supplied by the Czech company BONO and seating in the form of chairs and chairs by the company TON. Sitting with its pastel tones beautifully complemented by a repeating wooden element in the form of vertical slats and wooden wall cladding with a light industrial combination of concrete columns in the middle of office space. Furniture was supplied by STEELCASE.
The architects Tétris worked with curves that are part of the ground plan of the whole building, which, thanks to the use of materials and the layout of the space, also influenced the final look of the Moody's office.
The overall design of the space underlines the services that Moody's offers to its clients. A subtle yet youthful design with a contrast of subtlety of color and original lighting creates an environment that is pleasant to employees and inspiring for clients.
Client Testimonials