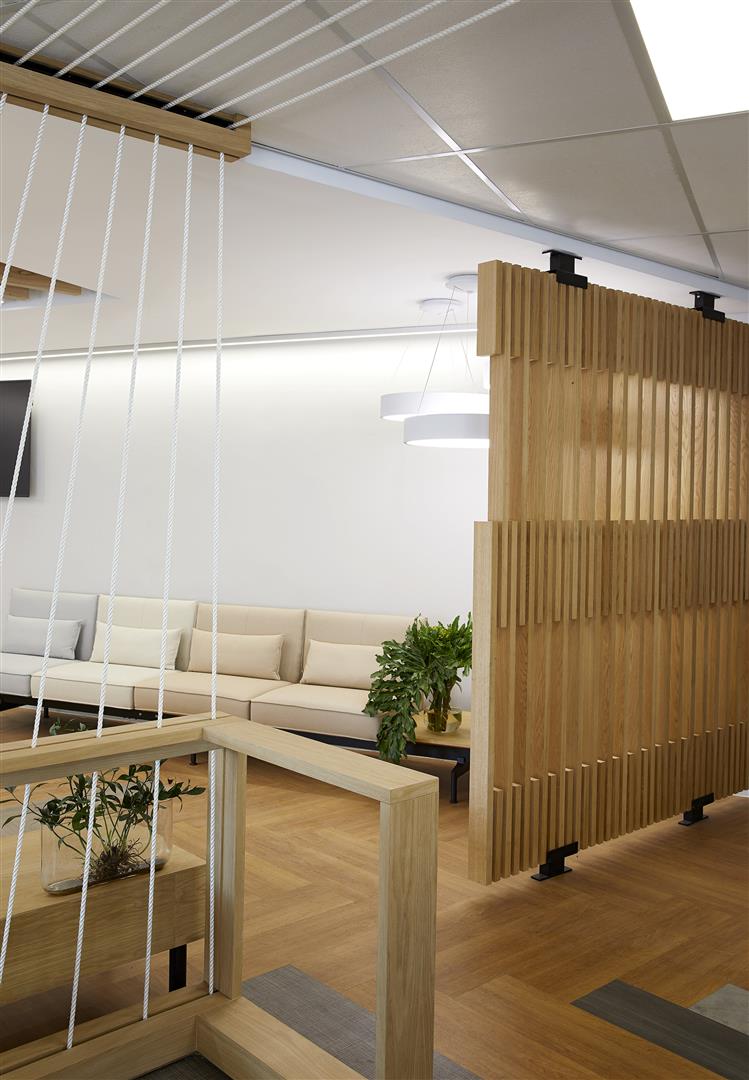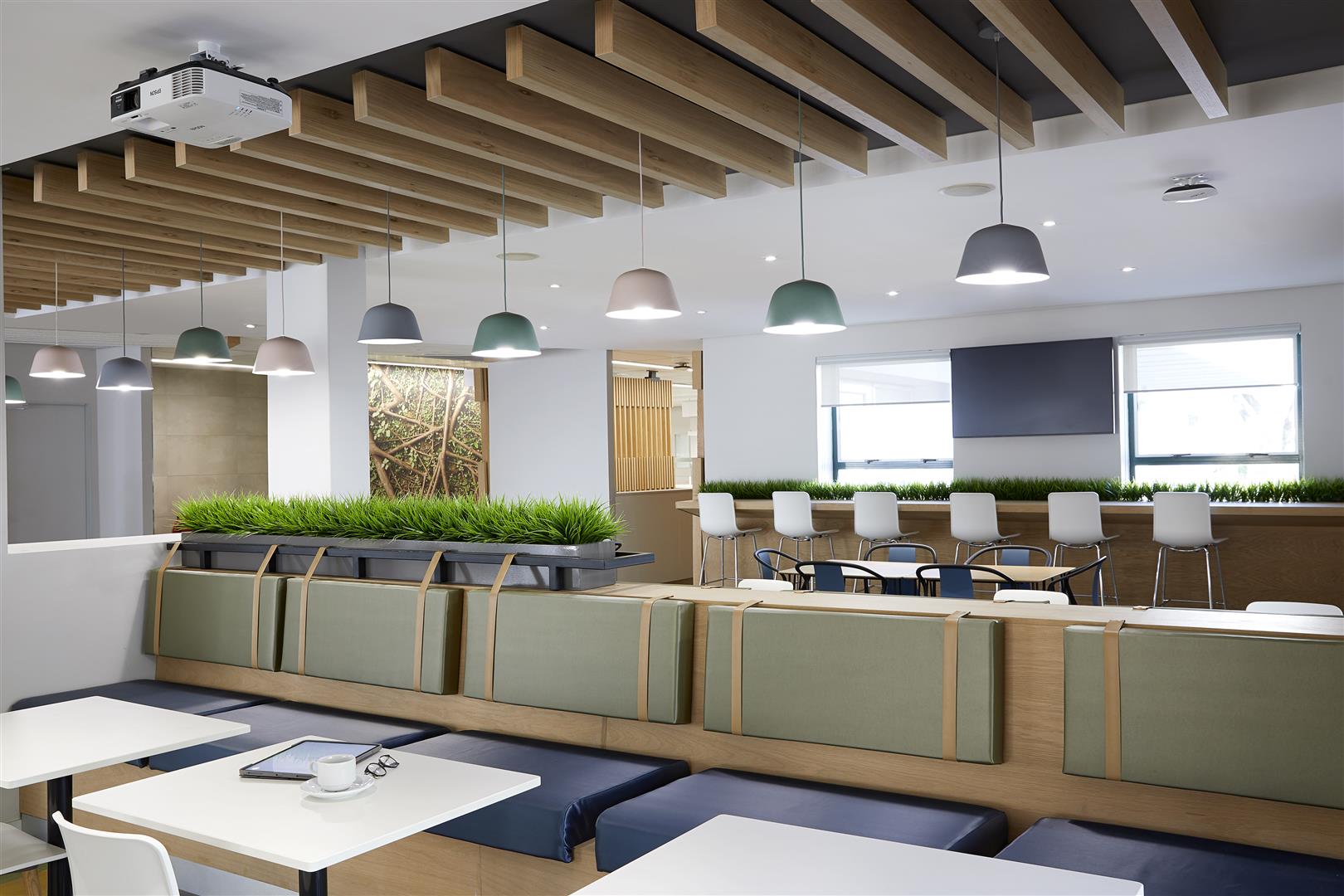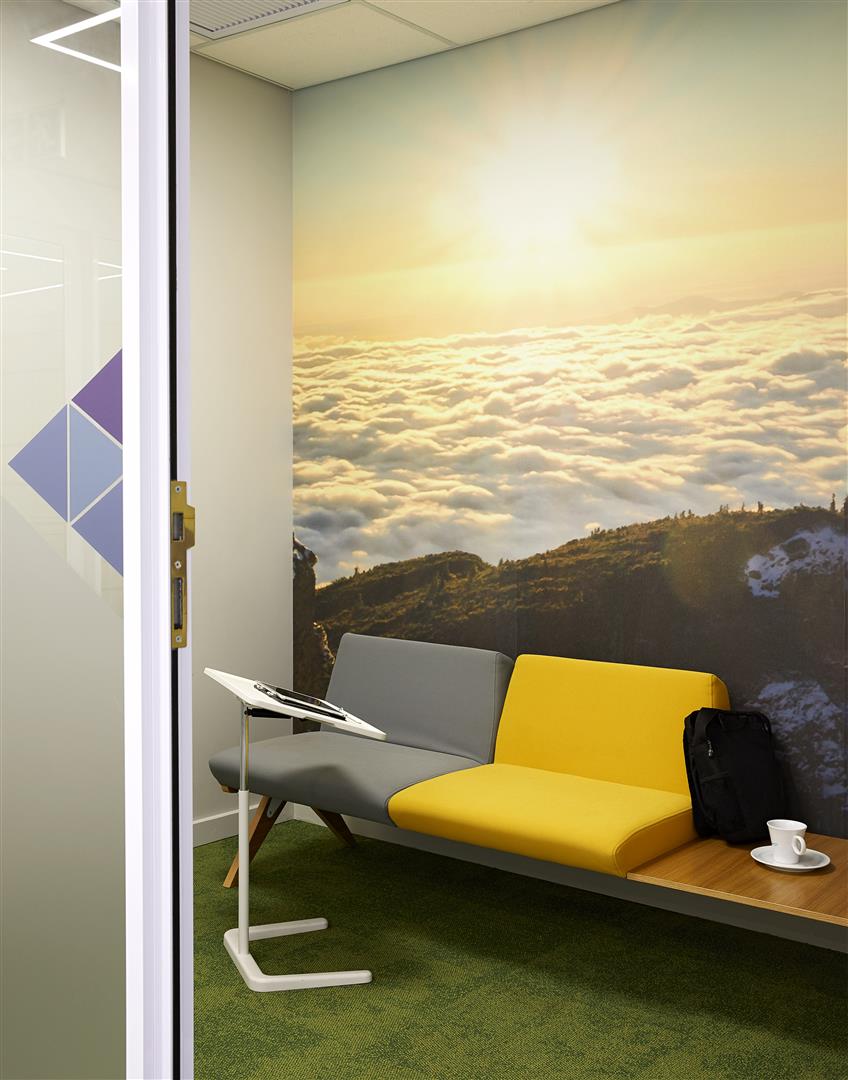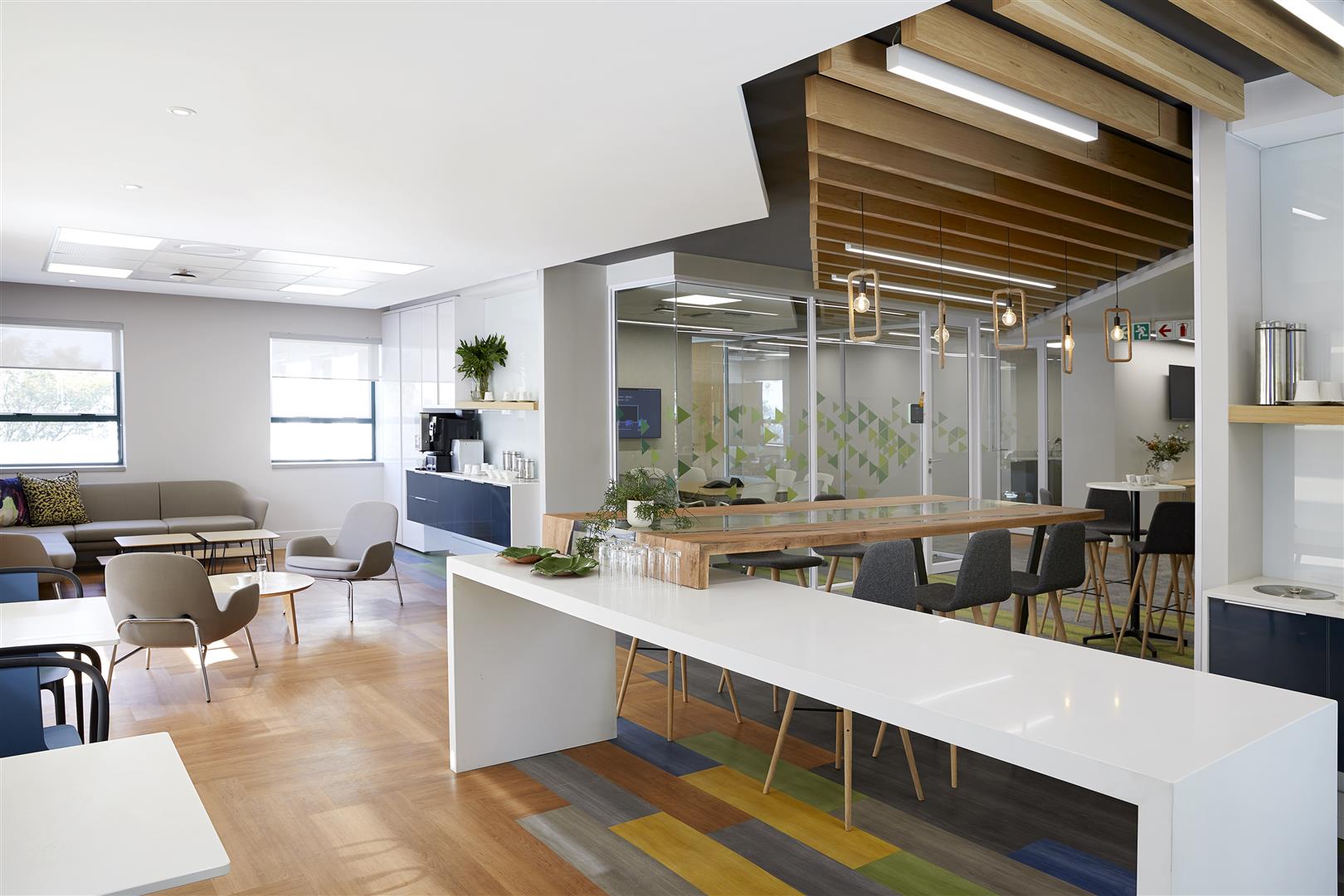 1 / 14
When SAP chose the more sustainable option to re-use existing facilities and remain in their current premises, Tétris created the concept of "this is our fibre". Inspired by nature's geometry and dominated by natural materials, a textured, familiar and connected space was designed to reflect SAP's culture.
Spanning nine floors across five buildings, the focus on wellness and the cohesive design language creates a link between the natural surrounds and the interiors. Workspaces are functional, with open plan work areas, height-adjustable desks, breakout spaces for collaboration and focus booths.  Read more
Details such as the executive boardroom river table, a longitudinal section of tree trunk with clear resin inlay, reinforce the emphasis on nature and the importance of integrity, keeping the integrity of the tree.
Innovation is evident in the layout across the buildings – managers sit among their teams, breaking down hierarchies. Openness, transparency and approachability are emphasised through the use of glass.
Dominated by a resimercial atmosphere, there are many breakaway spaces, informal workspaces, and enclosed focus rooms, with comfortable furniture choices reflecting this. The unique aspect of campus life, with patios, balconies, a deck and pond, lends a strong social aspect where staff and visitors can gather outdoors.
An original element of the design is the SAP Experience Centre, an open space for play and new ideas, consisting of interchangeable showcases on a railing system. Two design thinking labs with curved whiteboards spanning three walls are used for brainstorms on new systems that SAP can provide for clients.
Facilities include a gym, auditorium, Experience Centre, wellness centre (nurse's room, sick room, mother's room), and training centre. Key to SAP's business, the training facility spans two floors and is a flexible space with up to 10 training rooms of various sizes.
There is a strong coffee culture, with 13 breakaway coffee stations, including a fully equipped barista station connected to the main reception desk which adds to the visitor experience with a welcoming coffee.