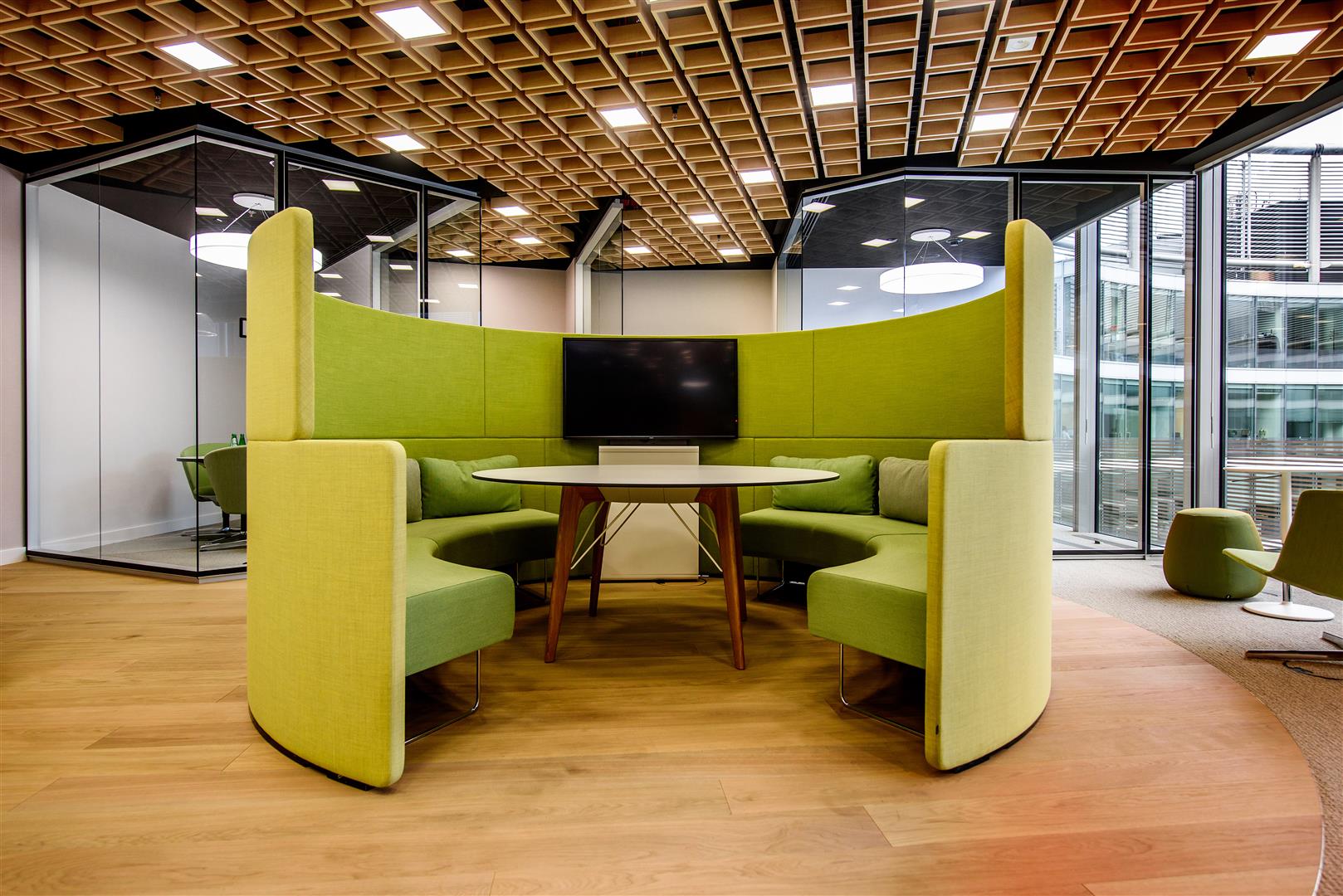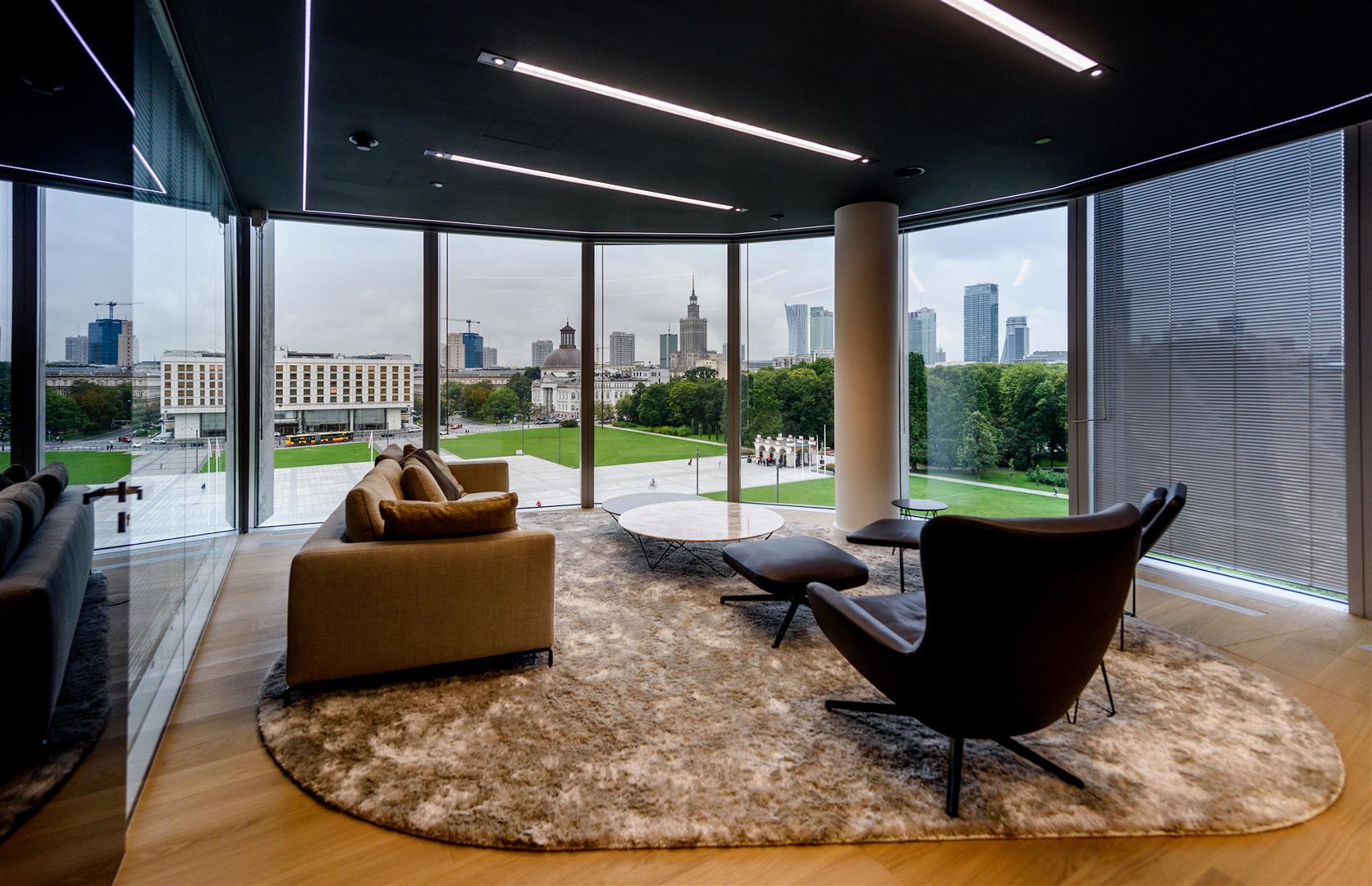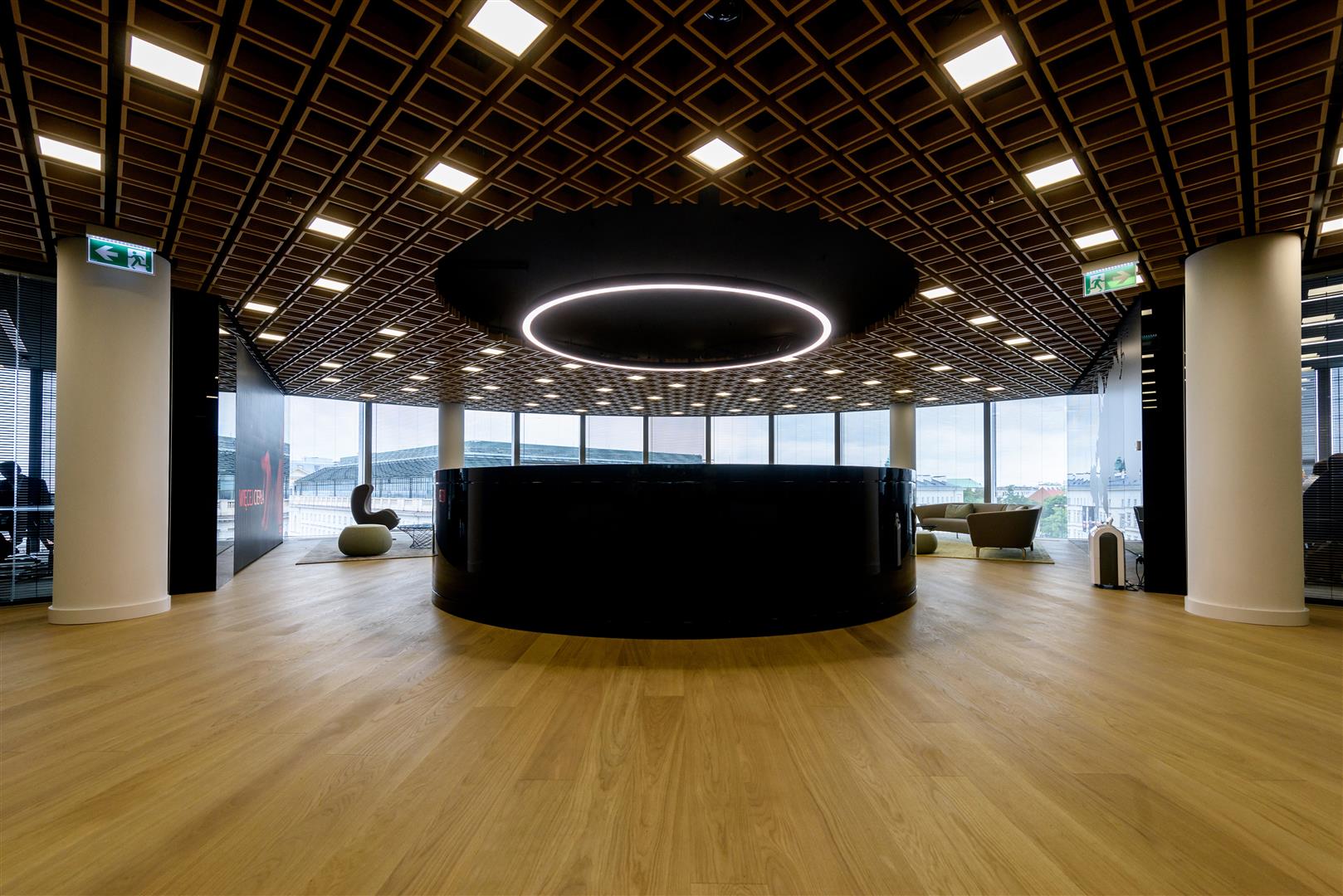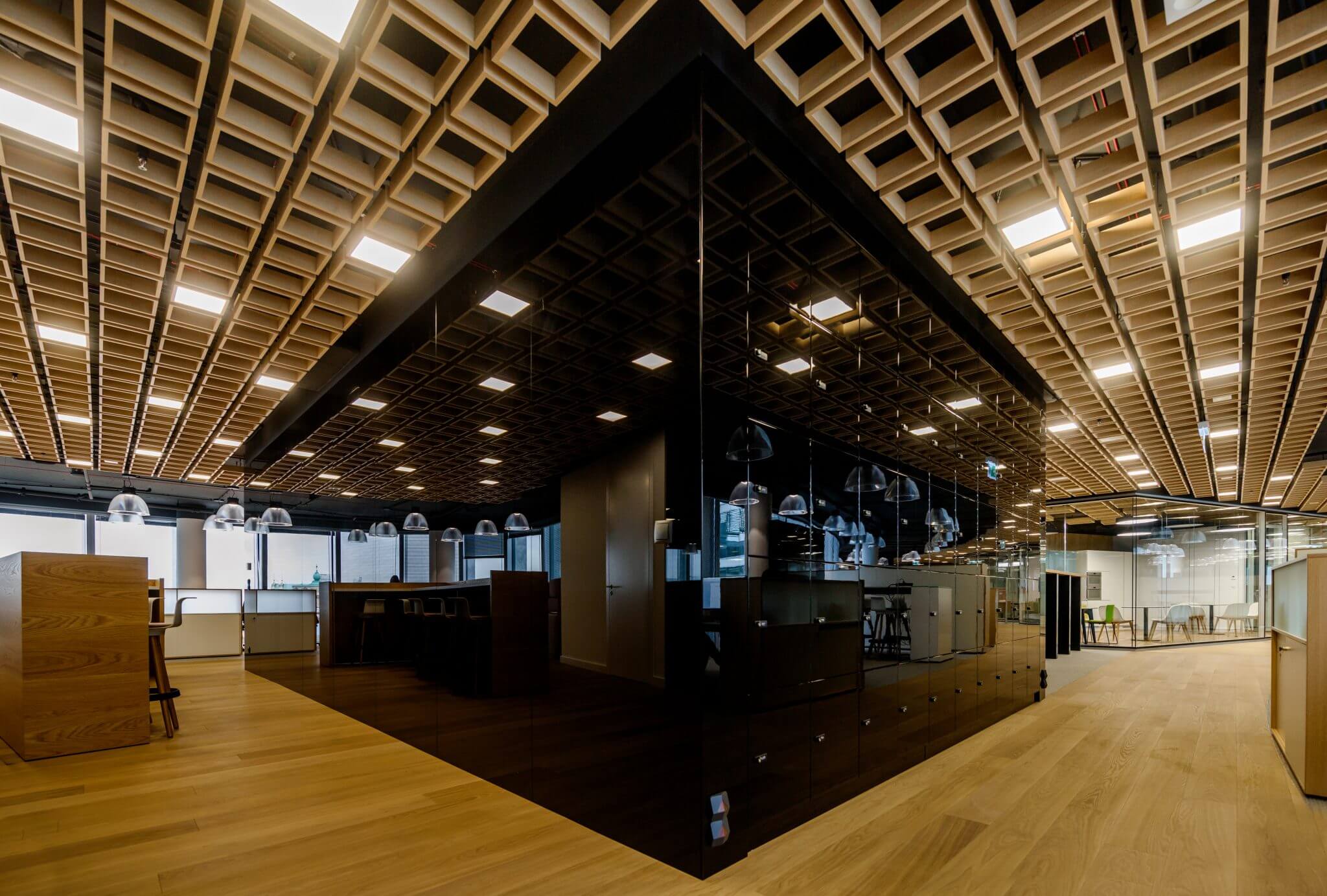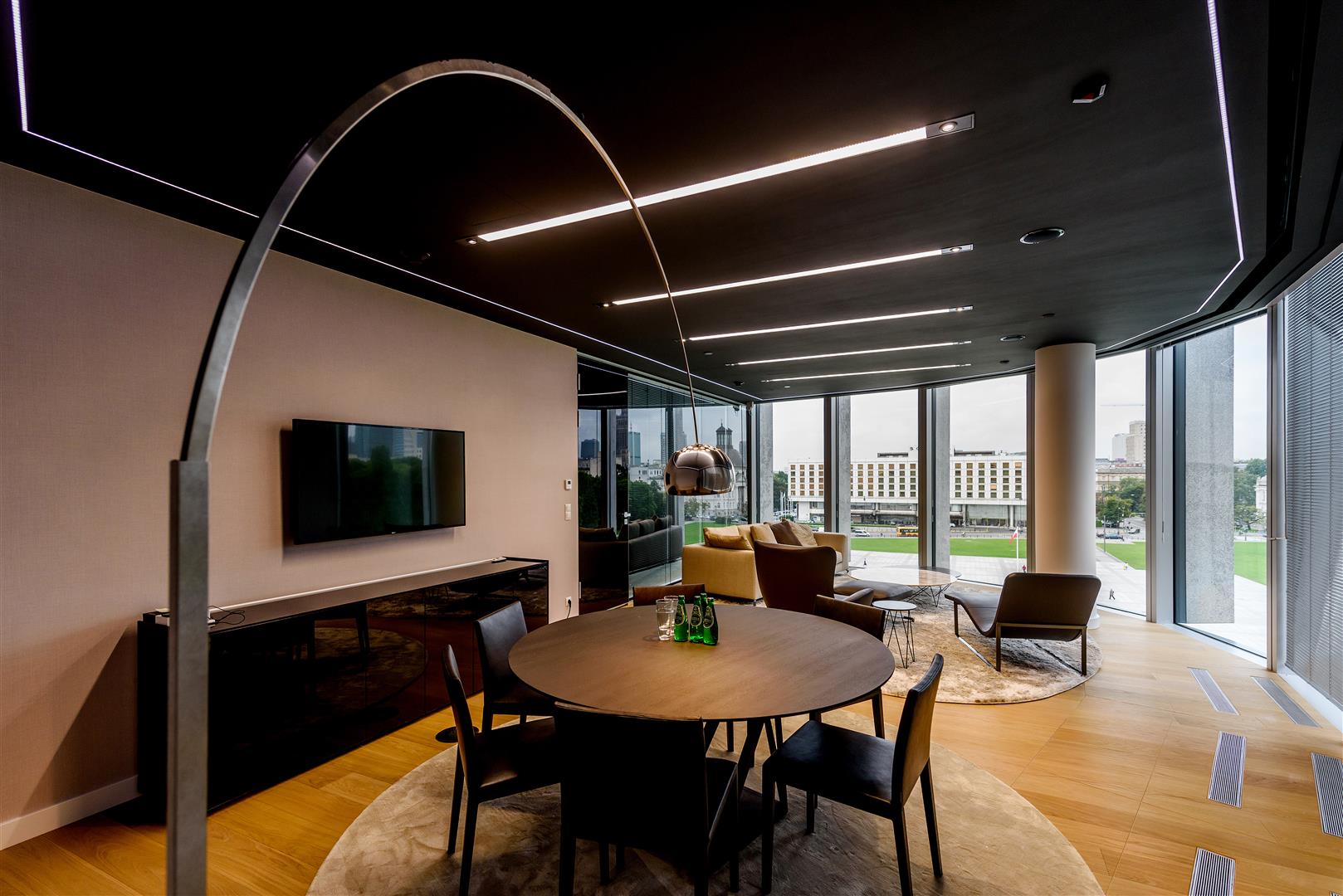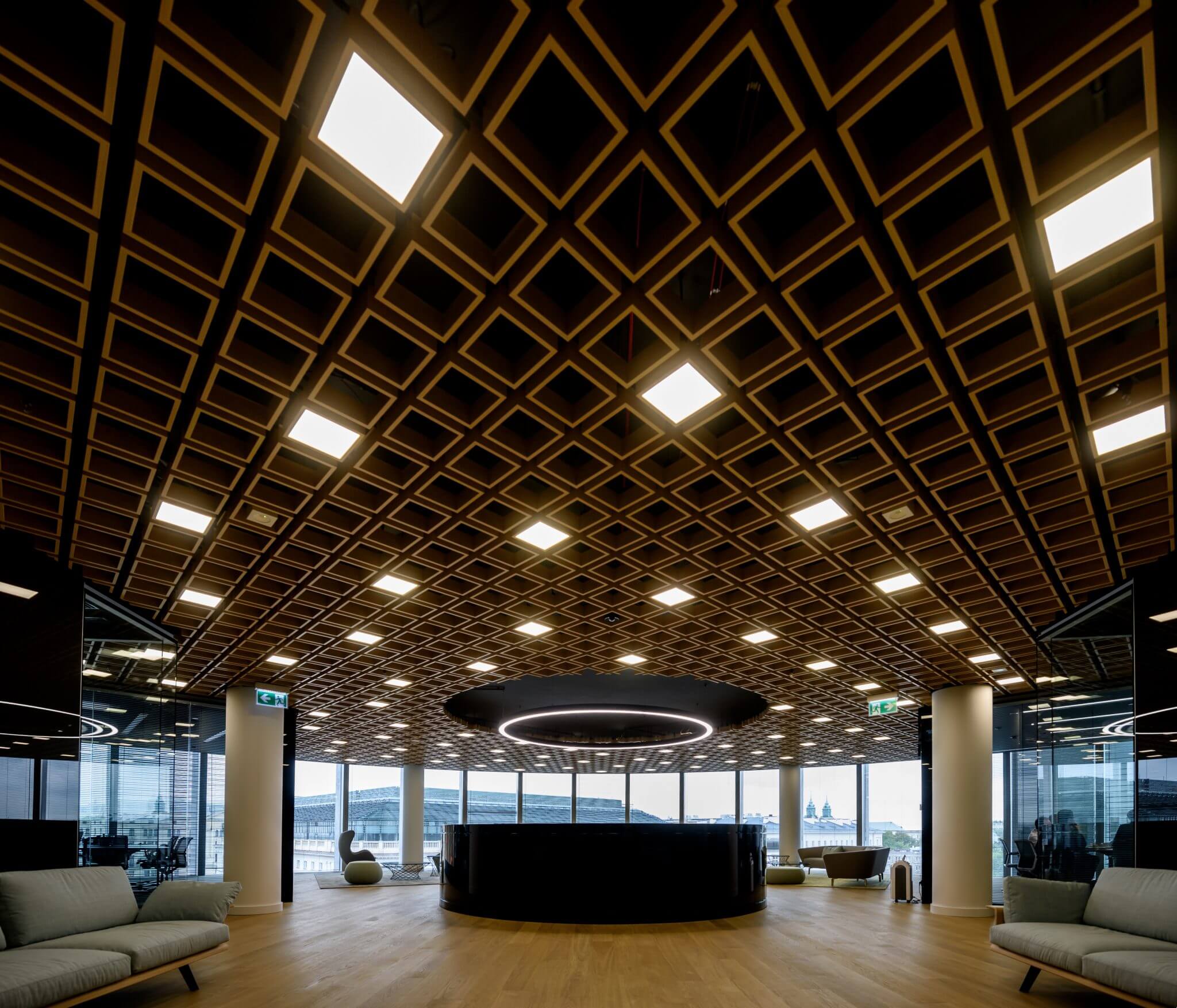 1 / 16
CCC S.A., the largest manufacturer of footwear and fastest growing footwear company in Europe, decided to express their perfectly styled image in their new Warsaw office.
The representative CCC office of the 2000 m² in the Metropolitan building was delivered in Design+Build.
The CCC office charms with the original, circular reception area, finished with a black, shining veneer. Toned hues, metal, wood and glass reflect the elegant and natural style of the company. The dominant element is an impressive ceiling, made of thousands of square wooden frames.
Client testimonial