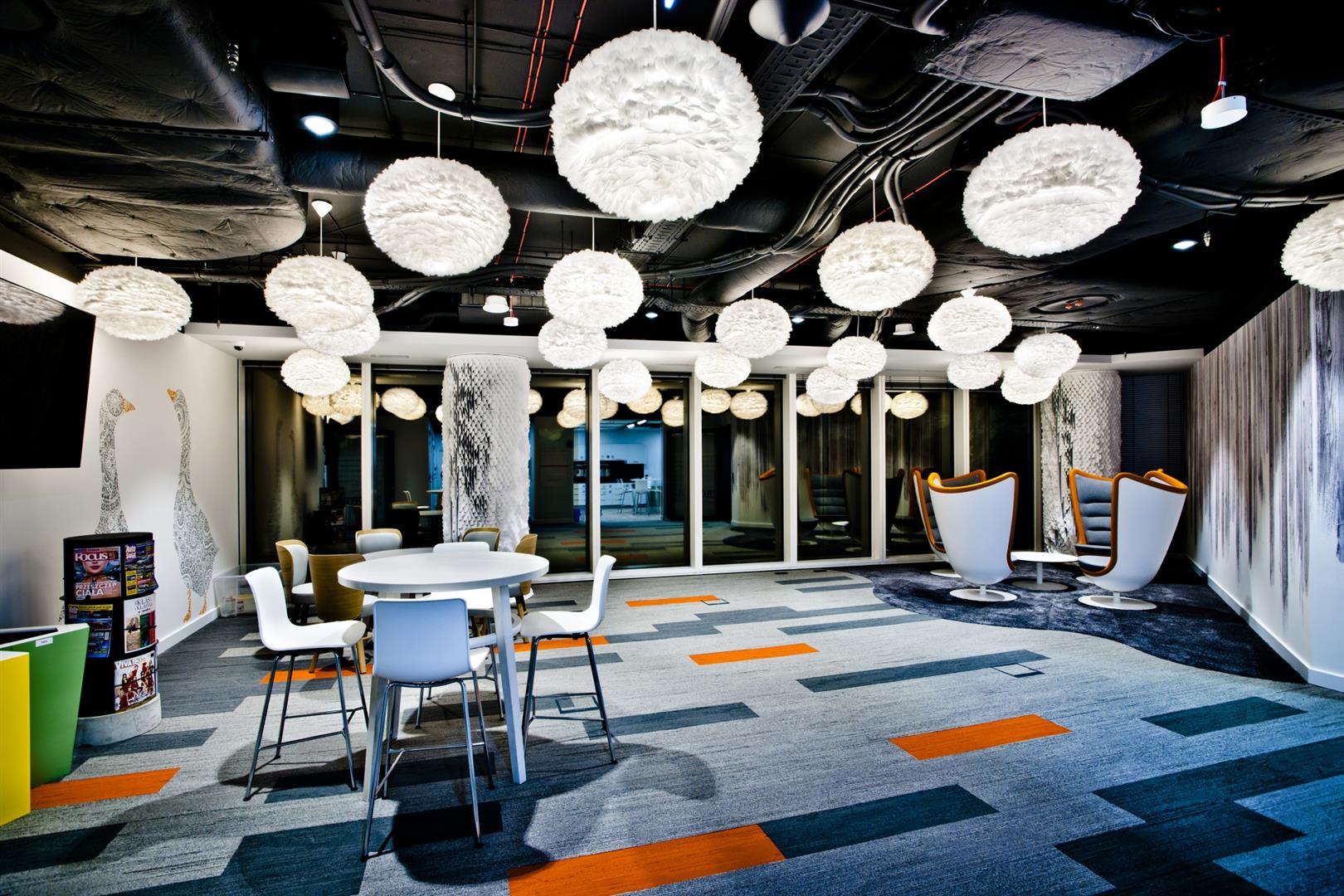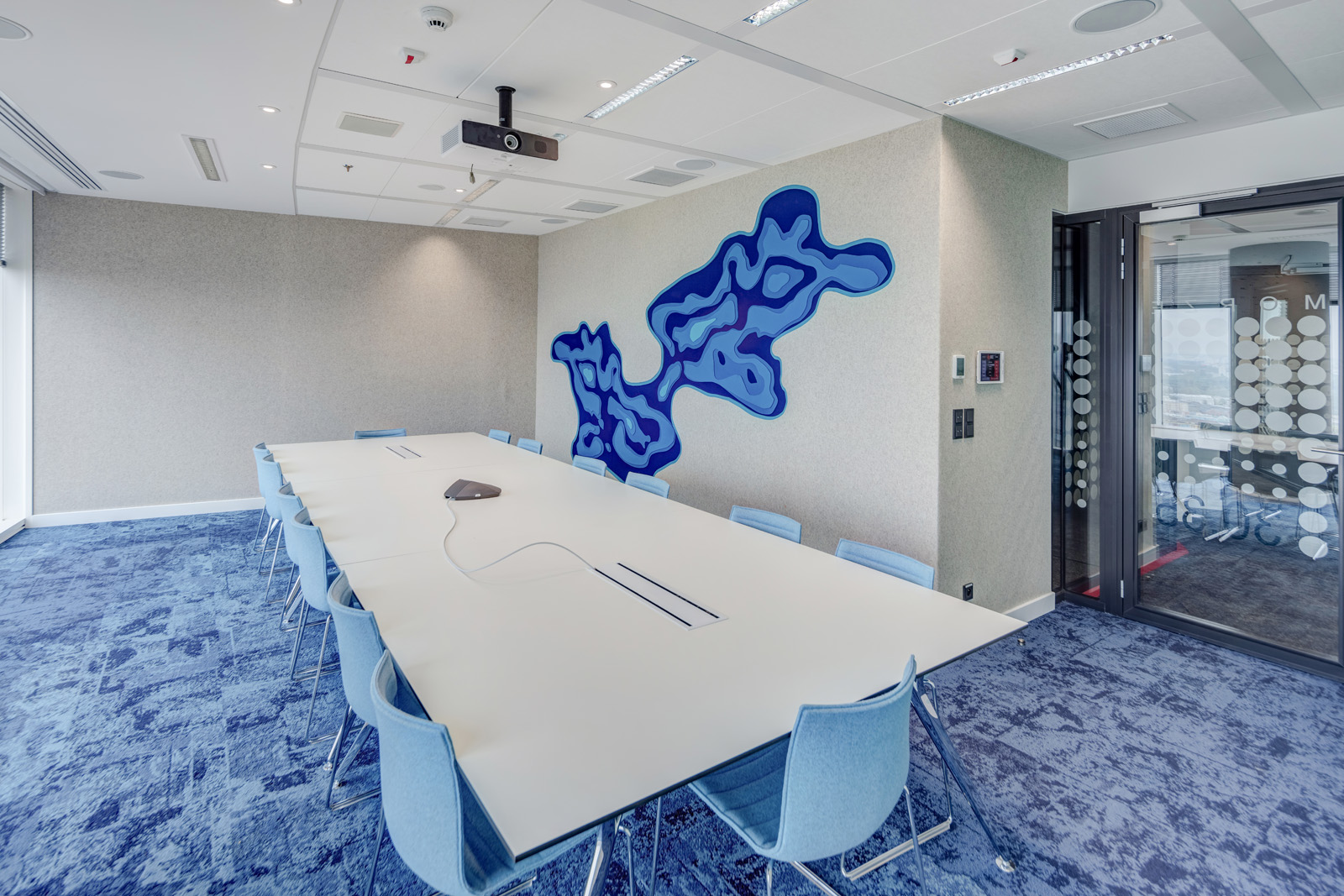 1 / 9
Fit-out of the new JLL office in Warsaw has been carried out in the full Design+Build model.
The office is located in the tower of Warsaw Spire building. The author of the interior design is Danuta Barańska, creative director of Tétris.
Our task was to design and deliver a creative space that will positively stimulate users and will create value for the company. On each floor there are 15 to 20 rooms of various sizes. These include small rooms to work in concentration (ie. a library), creative spaces and rooms for internal meetings.
The main theme of the office are Polish landscapes (forest, sea, beach), natural resources (coal, salt, amber), elements of folklore (Polish lace), as well as famous Poles. For example, we created a library called Copernicus and the room Maria Sklodowska Curie adorned with prints depicting the elements of laboratory equipment. Read more
The office received Poland's first BREEAM certificate for the fit –out if office space, with the mark "Very Good".
Client testimonial