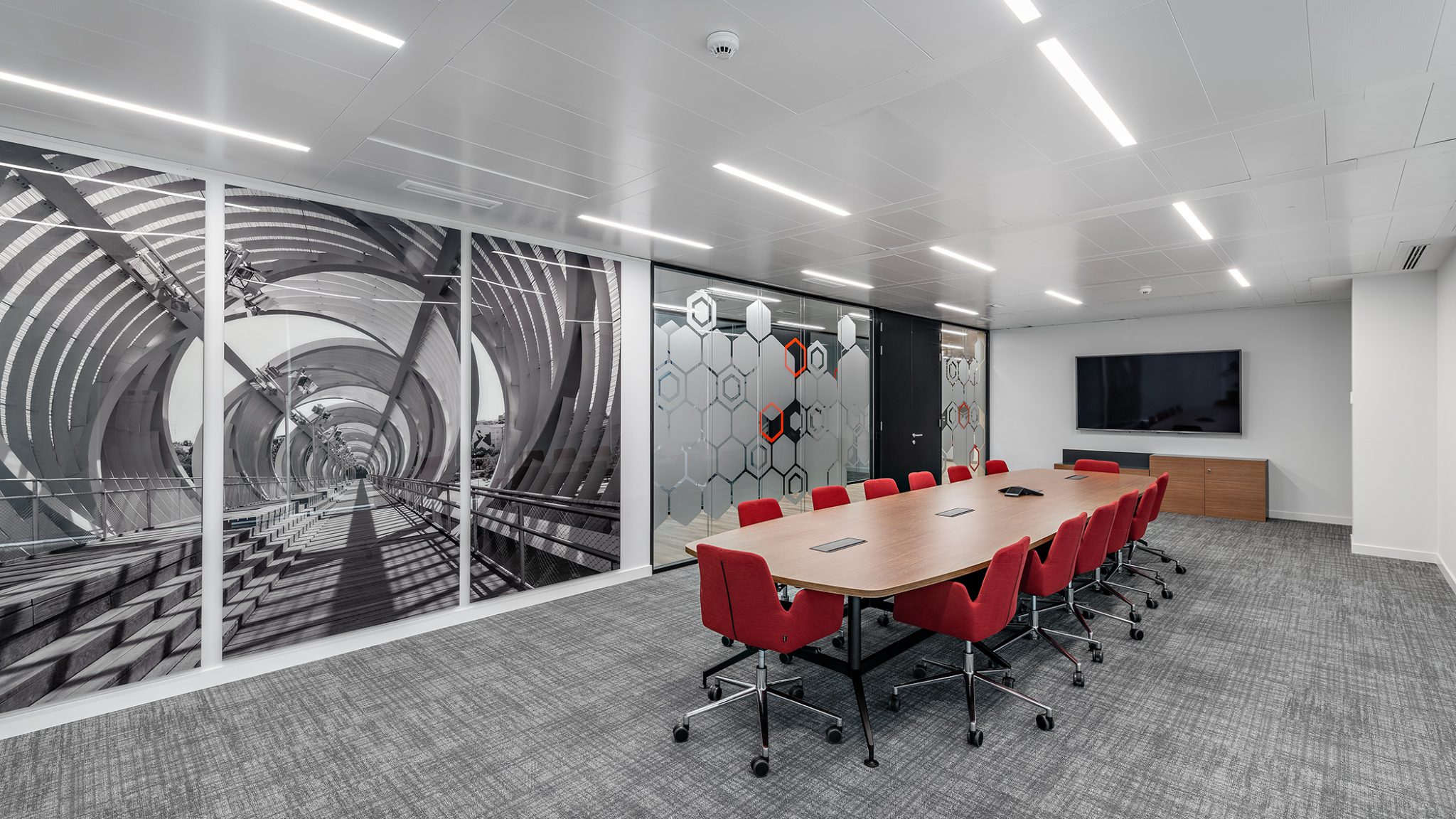 1 / 7
TMF is an expanding company that needed to set up its new office thinking of a future scenario with many more employees than they have today. In the 1,300 m2 of the new office, all work and meeting areas are located near the facades, what makes them enjoy the maximum amount of natural light.
The objective was to design an office much more spacious, fluid and pleasant than the current one, to achieve this TMF have chosen a floor on one of the most modern buildings of the Madrid capital located in Príncipe de Vergara 112.
His new workspace is resolved by agglutinating service spaces in a large irregular and rounded shape in the center of the floor. Designed to organize the zones of clients and employees around it. The circulations between these two zones are very fluid and are accompanied by warm materials that have been carefully selected with the client.