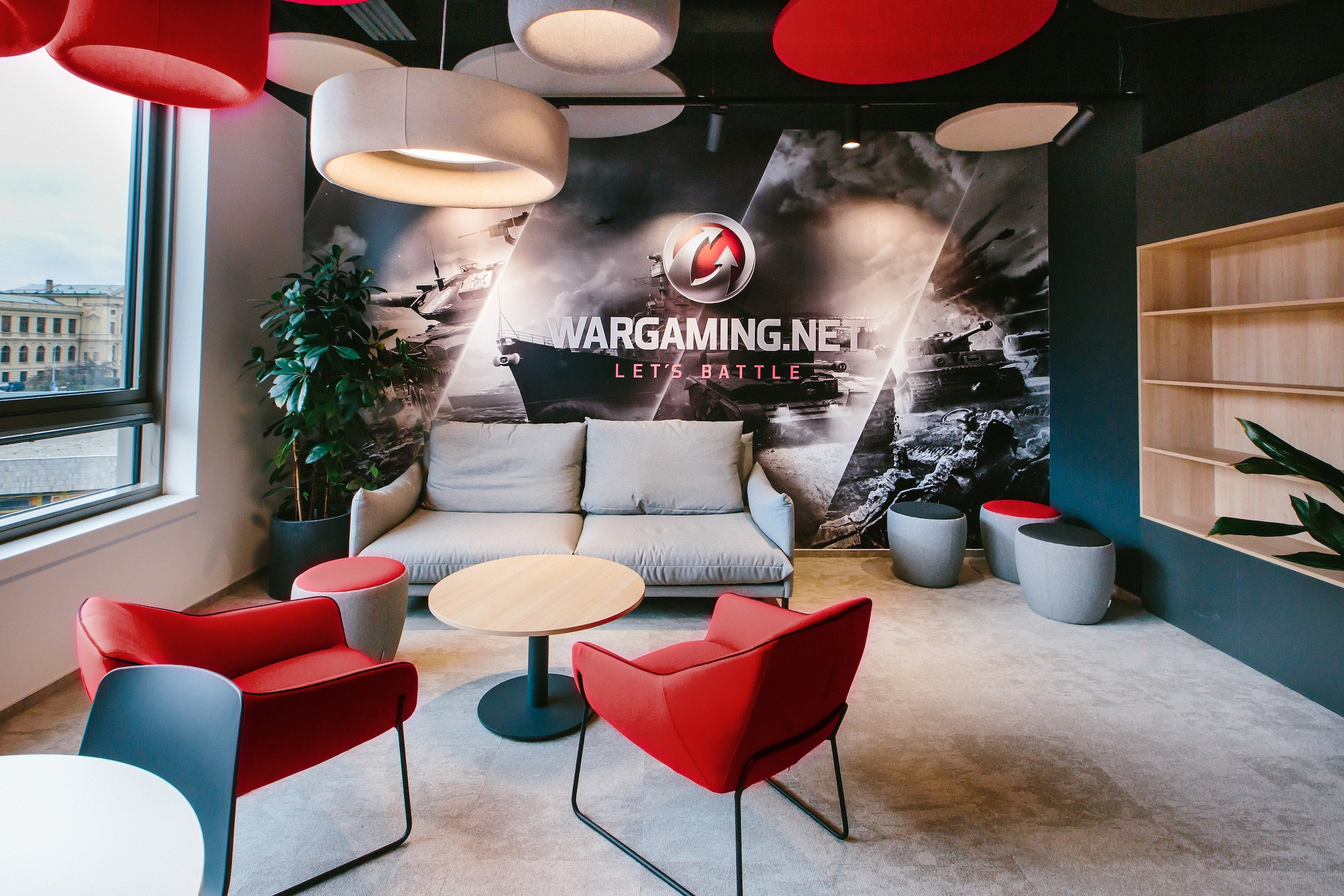 1 / 4
Tétris was responsible for Wargaming's new office fit-out project in Oasis Building in Prague 8. The project consisted of two phases, redesign and build of existing floor (3F) and design and build of a new floor (2F). We first started with the existing floor, where we redesigned and built a workspace for 131 people within 6 months.
In the design process, we had to accommodate the challenges posed by Covid, areas needed to be modernized and team reorganization and workstyle resulted in the development of new meeting rooms, telephone booths, copy points, wardrobes and collaboration areas.The concept followed the existing neutral design with more freedom to create in the collaboration areas, wood, shades of grey, supplemented by colorful wallpapers with corporate identity graphics and renders from Wargaming games. Read more
The functional layout encourages cooperation: several kind of seatings, soft seating, meeting table, ad hoc meeting, exhibition space offering creativity, atypical partition writing walls and open ceiling with acoustic suspended panels. Lighting design carefully complemented the atmosphere in this semi-closed space and in other redesigned areas. The floor was partially replaced with new carpets and the technologies were updated.
The client was very satisfied because we not only exceeded their expectations in terms of function and design, but we successfully adhered to his time schedule and budget.
Client testimonial