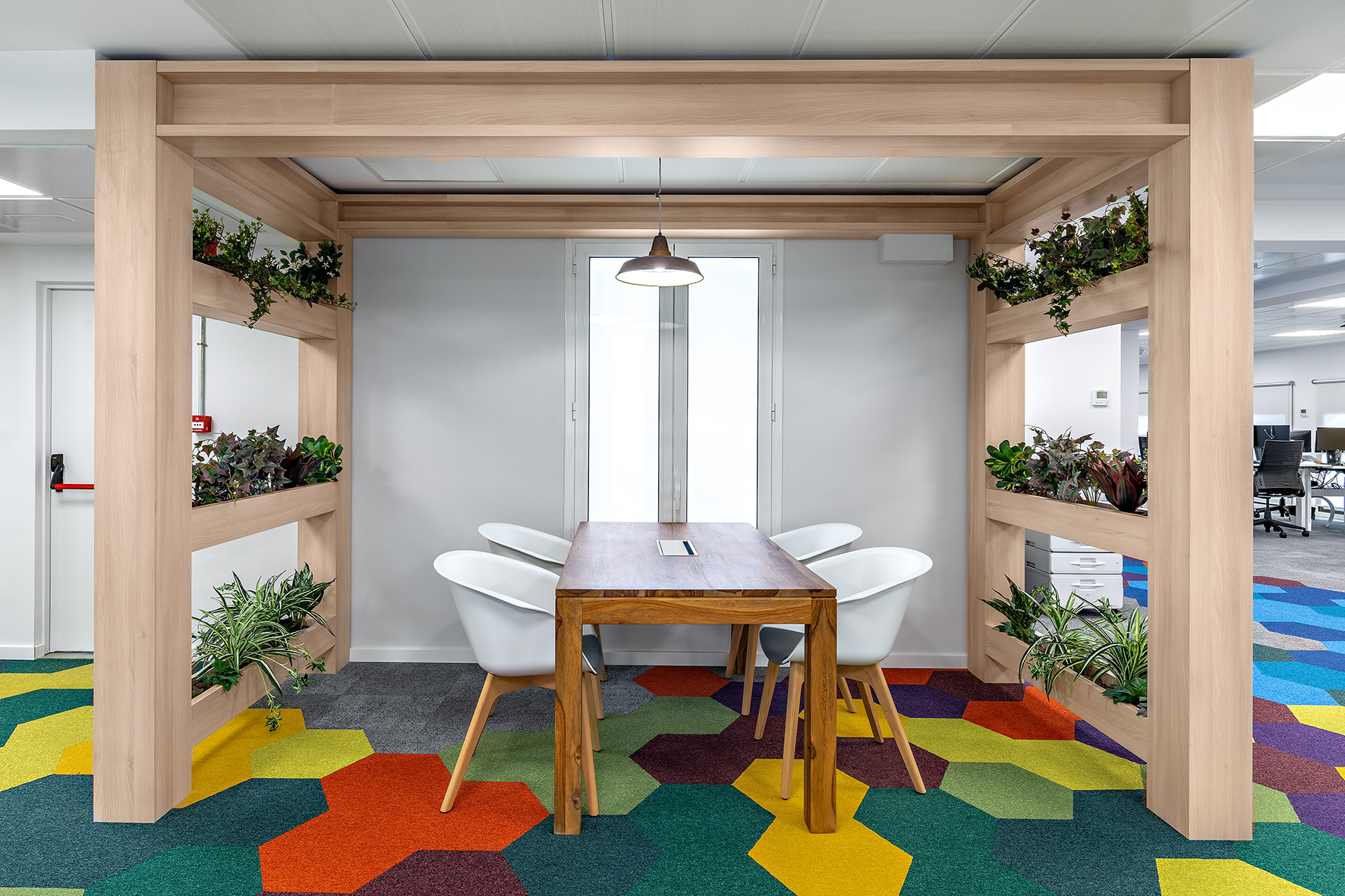 1 / 10
E-commerce leader entrusted Tétris with the challenge of expanding its offices through the design and execution of a new 440 sqm floor. For the new facilities, the company also wanted a different design from the original floor, which would reflect the local culture of Barcelona and be committed to its future expansion.
The project presented by Tétris has had as its main source of inspiration the nearby Santa Caterina market. We see it represented in elements such as the carpet with hexagons of the new floor reminiscent of those on the roof of the market, as well as the cafeteria´s corner design reminds you Santa Caterina greengrocers.
The facilities stand out for their luminosity and the furniture of cheerful tones adapted to the new office use. The finishes are warm and wooden. In addition, the roof has been preserved and integrated into the new design concept.