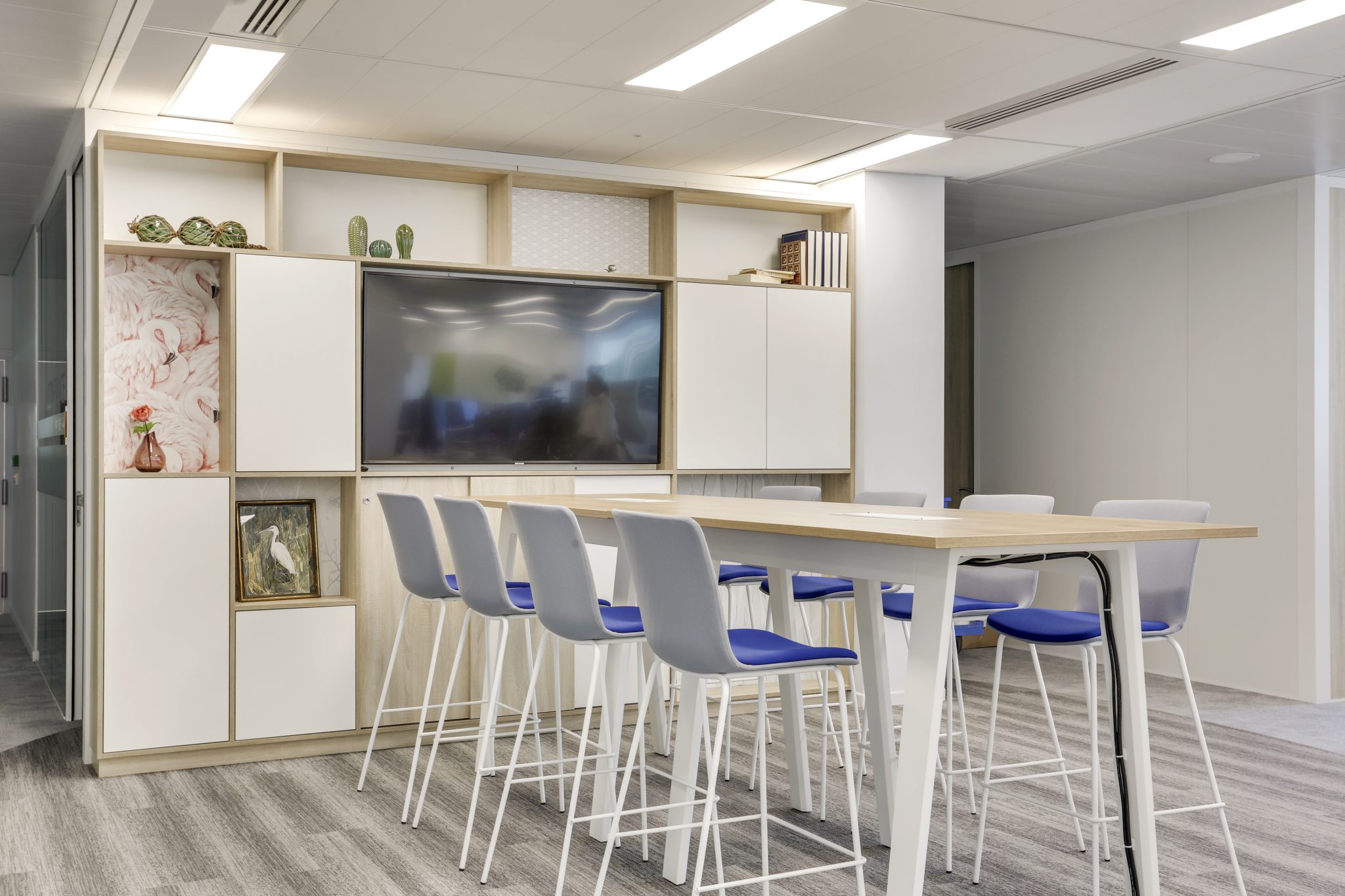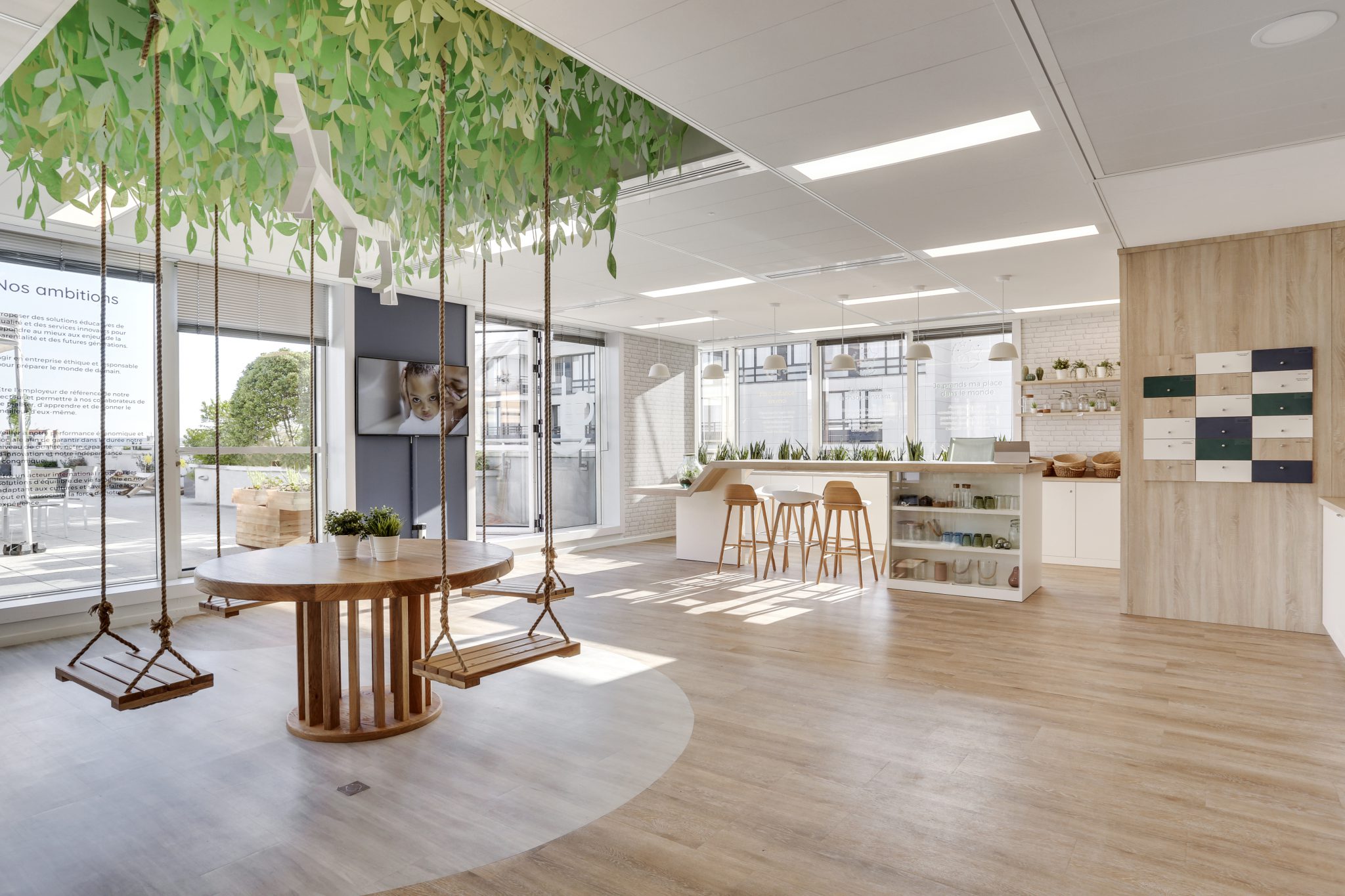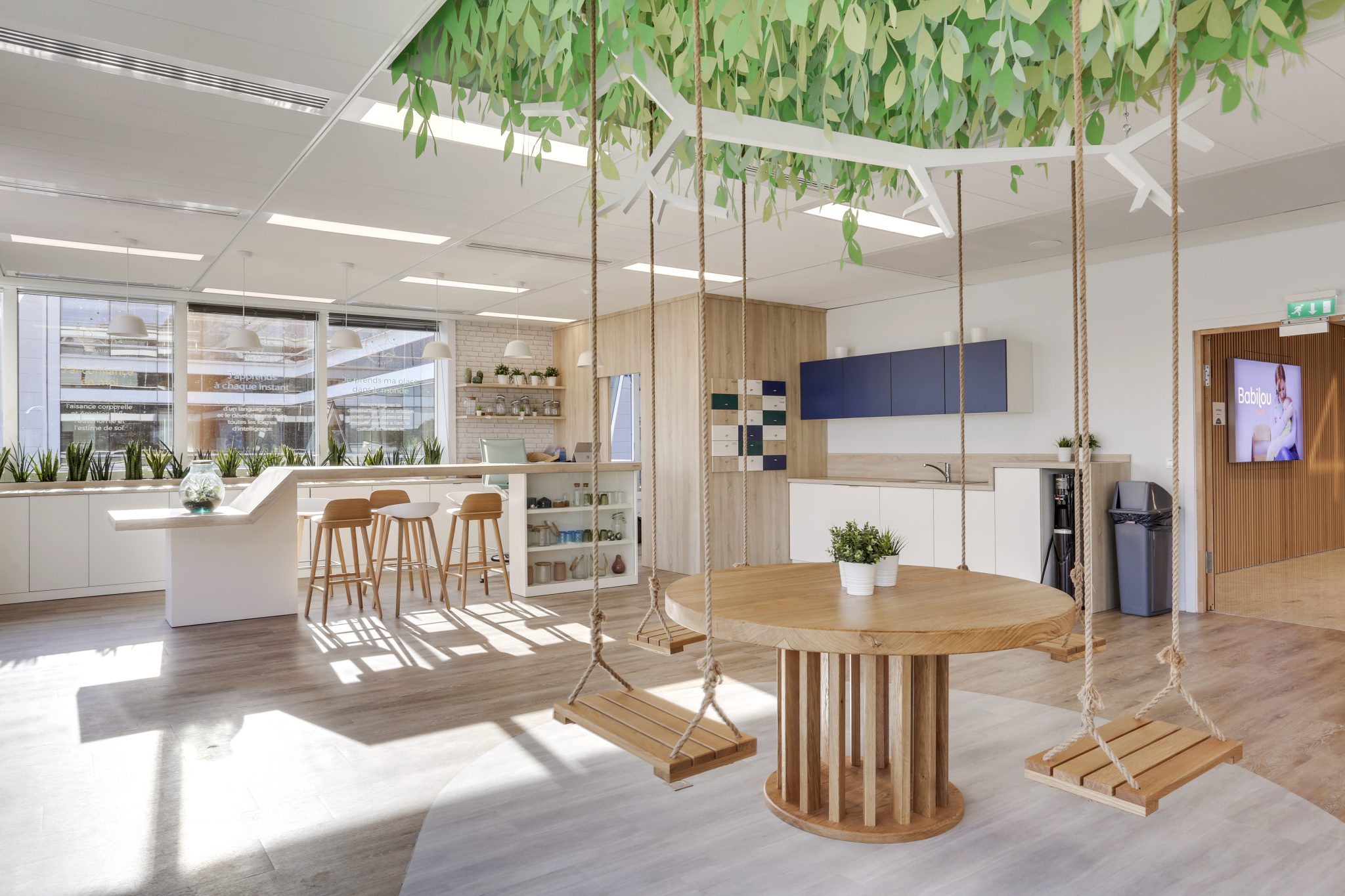 1 / 14
Babilou, the work-place crèche network, came to Tetris for help with investing in its new premises in Bois-Colombes.
The company was looking to reinvent its professional practices by adopting the innovative concepts of new work methods.
The first phase was an analysis by Tetris, with support for the customer upstream of the project. The best way to identify and analyse the needs of the company is to meet the teams. Tetris was able to guide Babilou with change management, overall macro zoning for distributing the departments, set-up, space-planning and detailed micro zoning and design. Read more
The main objective of this refurbishment was to reorganise the divisions across the extensive, three-floor office space, optimising for increased interaction between colleagues.
What was Babilou looking for? Change that worked as much on ways of working as the spaces occupied. So the company opted to shift from partitioned and individual offices to an open-plan layout, encouraging productivity and good relations.
The new fit-out was accompanied by a new cafeteria. With no catering facilities in the preceding premises, this new space was created to match Babilou's DNA. Employees are welcomed into an expansive and playful environment: wooden swings are a child-like touch, contrasting with the company's corporate character.
Wooden furniture, the introduction of plants, particularly at ceiling level, and the choice of bright, luminous colours together create an atmosphere that is relaxing and welcoming in this living space. As far as the furniture is concerned, the playful, childlike side should only be apparent in the cafeteria (hence my swings...). In the work spaces, we had to recreate a zen, neutral atmosphere, hence the light wood and pastel colours. The break with the past and the playful side was found in the alternating finishes, i.e. once with a wooden top, then with a white top and wooden legs...
The idea was to play with the same finishes but not in the same order to create the break in the tops.
Two months on from delivery, Babilou's employees are entirely satisfied and have noticed a real change in how they work, thanks to a more suitable and comfortable work environment.
By working hand in hand with the Babilou teams, Tetris delivered a successful project of which it is very proud!