1 / 9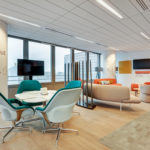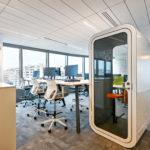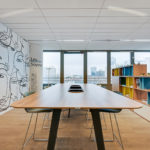 As part of the national "Campus 3.0" project based on shared office space, the SNCF's South-East Real Estate Department wanted to apply this development principle to its own teams by freeing up some office space.
The main challenges were as follows:
- Create a showcase for Flex office space, in order to convince other SNCF teams to shift to Flex, by creating spaces that are different and striking from the existing facilities in the Incity Tower.
- Respect the budget and surface area ratios determined by SNCF IMMOBILIER nationwide.
- Involve agents in the co-construction of layouts, the choice of decoration, themes and colours, so that they can make their work spaces unique. Read more
The DIT Campus 3.0 has been named Campus des Lumières to harmonise the general theme of the project chosen by the users: The city of Lyon.
Each space has therefore been identified with Lyon terms, such as La Vogue, Le Machon, La Sucrière...with associated signage. Tétris's mission included a global accompaniment to the appropriation of spaces for the agents who moved from allocated work stations to flex office.
The project's success was such that it prompted new and similar projects in the Incity tower and at other SNCF locations.