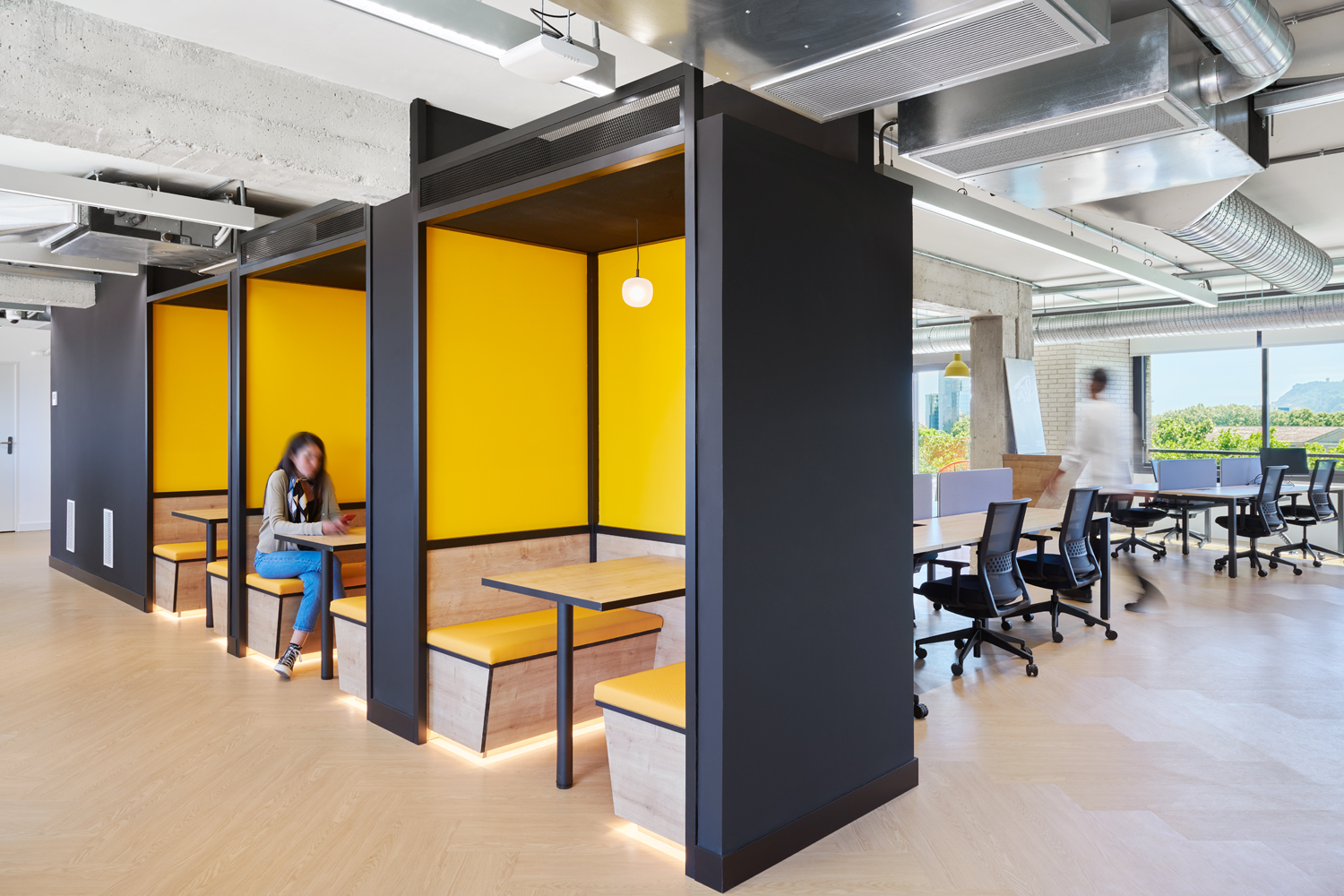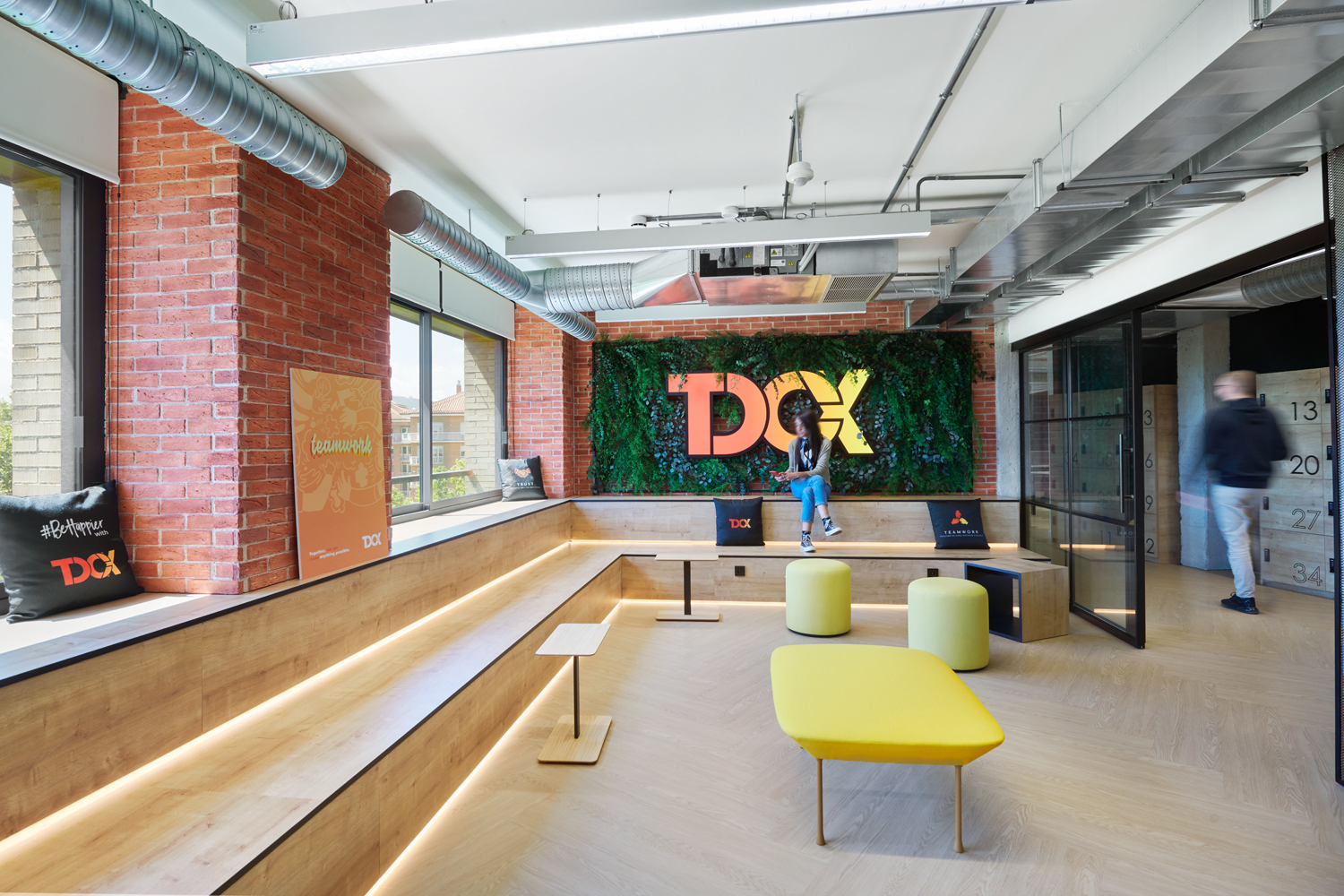 1 / 7
The design concept proposed by our Tétris team, which is industrial in nature, aimed to respond to the new needs of TDCX employees, with a focus on collaboration, productivity and well-being.
TDCX, the company specialized in providing digital and technological support services, wanted to go a step beyond the traditional reception area, this is why our team opted for an informal and innovative solution, incorporating an exhibition area, high tables where visitors could sit and a plant wall on one of the walls to bring freshness to the space. Read more
Open-plan spaces have been prioritized as a way to encourage interactions between occupants. In addition, the office has numerous collaboration areas that invite informal meetings.
The flexible workstations are located throughout the office, not only near the façade but also in intermediate areas of the office.
The project stands out for the bespoke selection of furniture by our furniture solutions team, which has been involved in each of these spaces to give them a special touch.