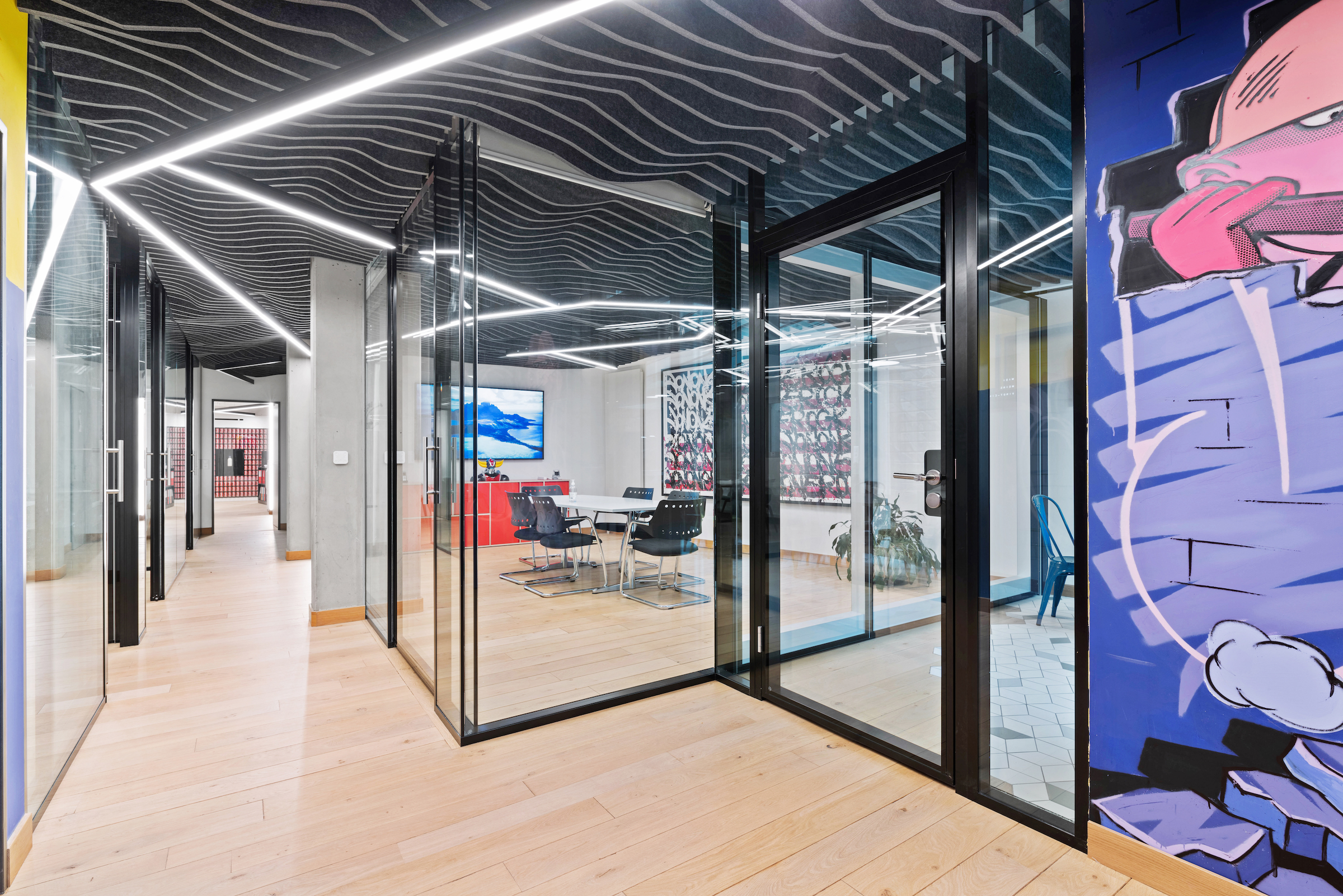 1 / 15
Pillet commissioned Tetris to design the company's corporate identity. The objective was to reorganize the services and create a new identity for the company.
Designed around the theme "when nature invades the city", a graffiti made with recycled materials sets the tone for the layout. Inside, a local artist has created a graffiti on the three levels in connection with the Pillet construction business and to create a visual link between the different departments. More functional furniture is juxtaposed with works of art.
The play of lines with the lighting creates movement and leads people from one area to another as they change spaces. The integration of plants and the roughness of the concrete are reminiscent of the city. The organic aspect of the reception and the ceilings reinforce this idea of movement and nature.