1 / 10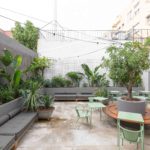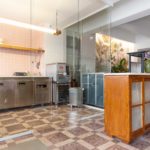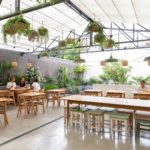 Madpizza, the first Portuguese brand of healthy pizzas, has just opened a new location in Lisbon, with 500 sqm. Located in one of the most traditional neighbourhoods in the city, in Alvalade, Madpizza has refurbished its restaurant, comprising an indoor area and an outdoor area, with the help of Tétris.
Inside, there is a cosy and modern living room, with several types of spaces and layouts, ideal for receiving families and friends. Also the outdoor space and a real urban garden with plenty of light and a carefree, contemporary, fresh decoration make up the restaurant.
This new restaurant also has the particularity of having a central kitchen supplying all the other shops of the brand.