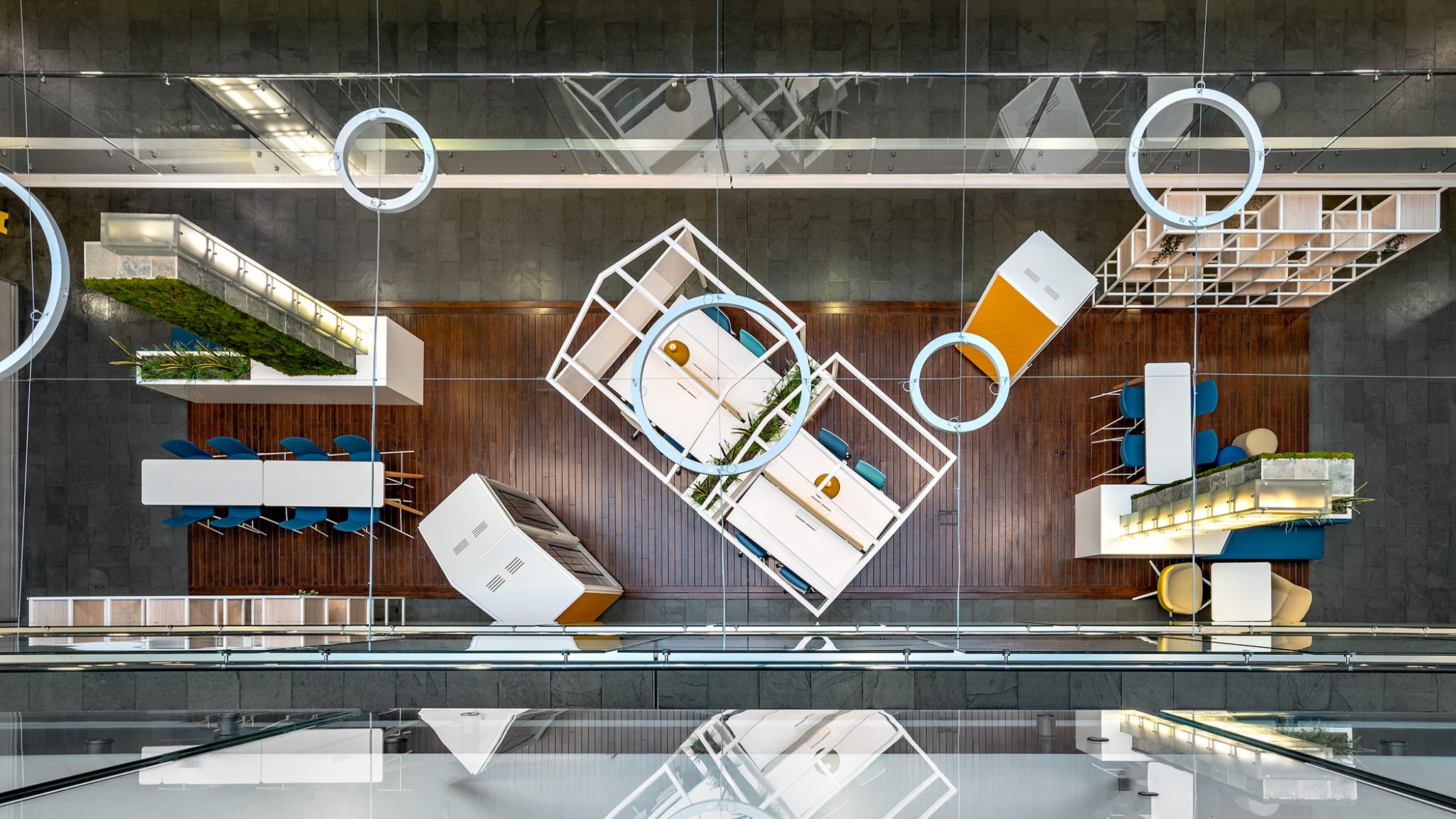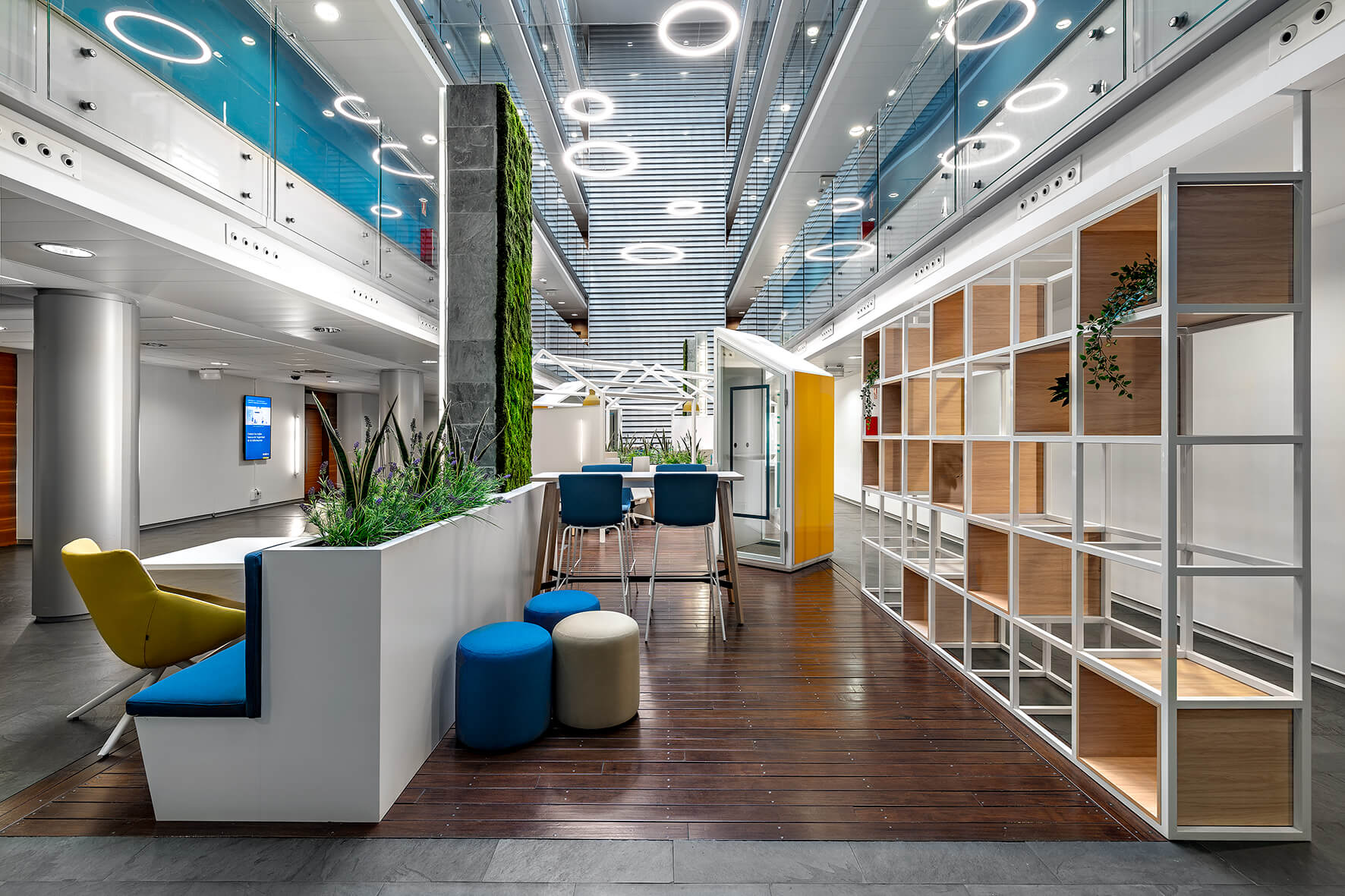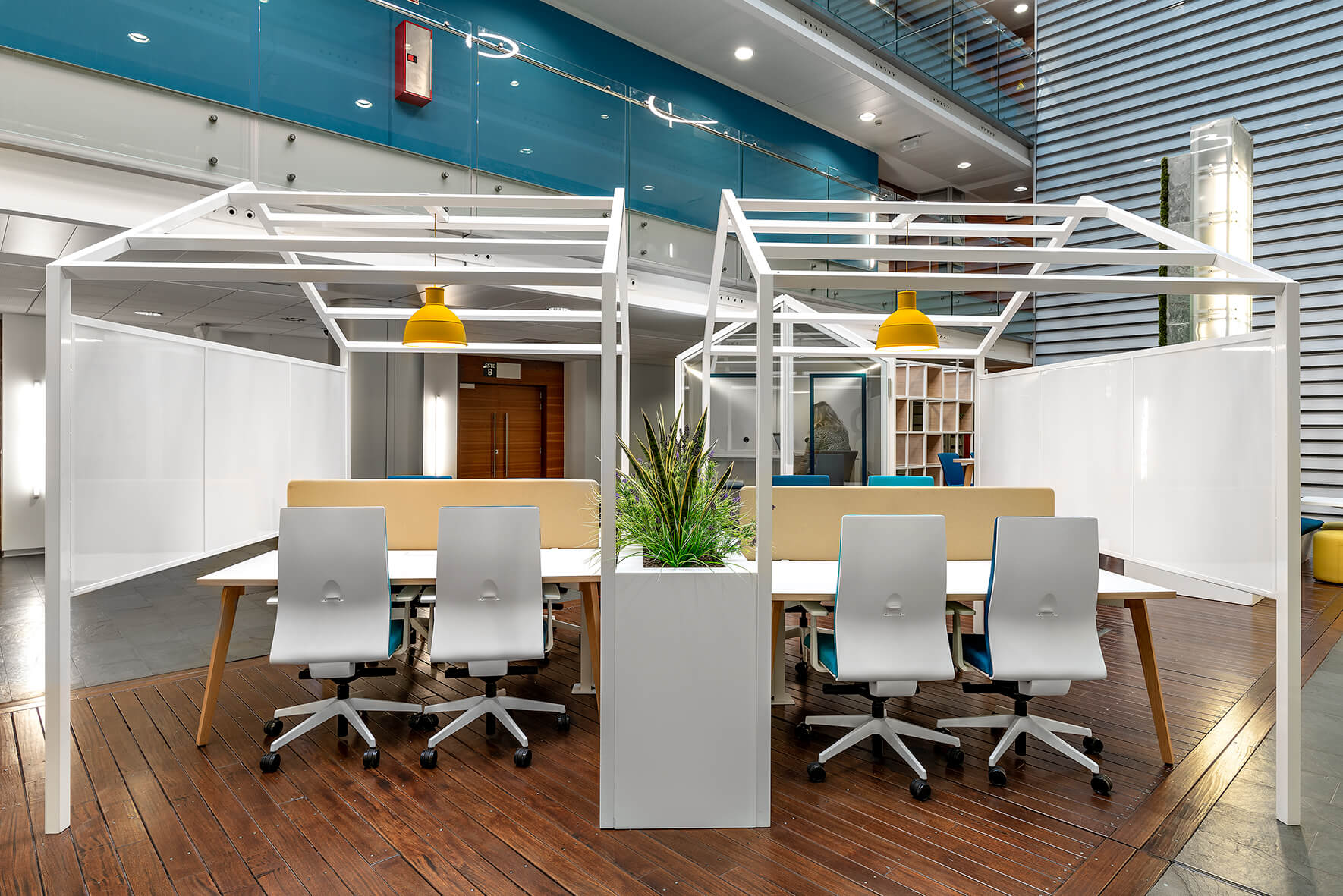 1 / 10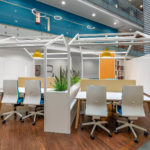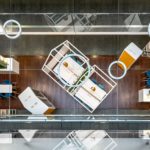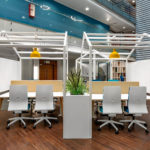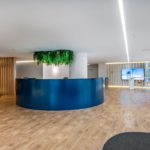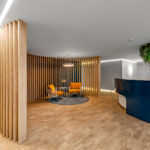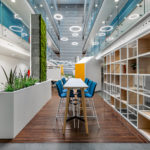 The multinational technology and consultancy services company Indra was looking to renovate the reception and common areas of two of its offices in Madrid.
The two spaces are located at 19 Julián Camarillo and 45 Miguel Yuste where Indra wanted a completely refurbishment in a minimum period of time (10 days).
Tétris carried out two actions to integrate the elements that the spaces already had with other more novel and lively pieces in accordance with design trends, where our furniture solutions team had a great involvement both in integrating the existing elements and in the conditioning, installation and assembly of the new furniture material.
The bright colours have become one of the protagonists of both designs. Thus, white, yellow and blue predominate combined with creams and greys, the choice of which is inspired by the brand's branding. Wood has also been chosen as the predominant material, bringing warmth and elegance to the spaces. Read more
In the case of Julián Camarillo's office, the design project for the reception area took advantage of the building's linear structure to rotate the elements according to the floor plan to generate various atmospheres with different uses: operating posts, coworking zone, waiting area, etc. The reception area is next to the cantine, which has also been renovated.
As for Miguel Yuste's office, a reception was designed to articulate and distribute the spaces. The wood slats that the floor already had were used and some wooden ones and others in white were added.