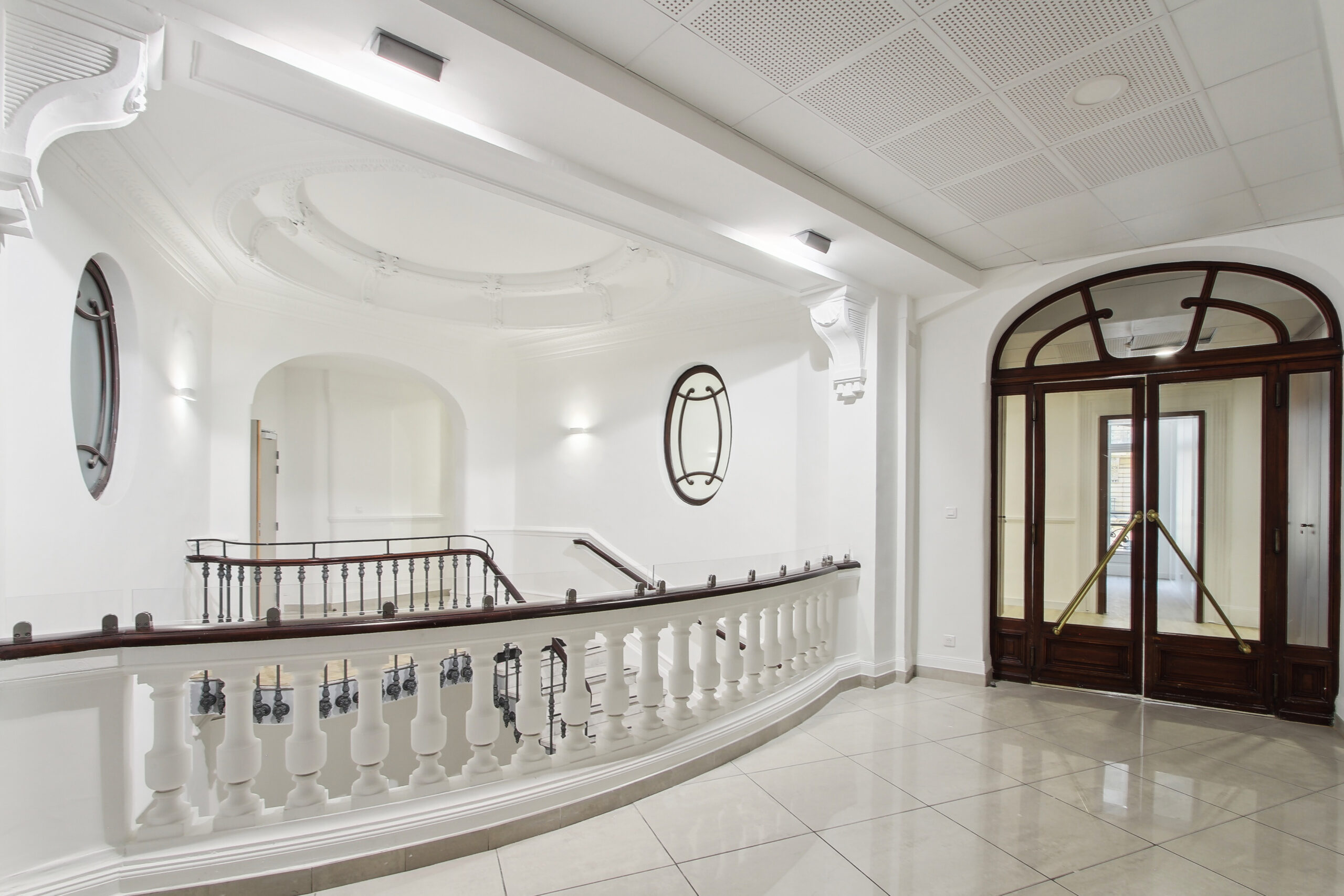 1 / 9
As part of the renovation of its assets, PRIMONIAL extended its trust in us to renovate the 1300 sq.m. of 12 rue de la République.
In parallel with the lessor's work, we assisted the long-standing tenant GIMS, an occupational medicine specialist, with the refurbishment.
This Haussmann-style building in the heart of Marseille, a stone's throw from the old port, is notable for its frontage, moldings and fireplaces.
Throughout the works, we were keen to preserve and enhance this heritage, while modernizing the spaces. Read more
We carried out major structural reinforcement work to install a glass elevator, making the spaces accessible to people with reduced mobility.
On this stage, the layouts include a separation between the doctor's area consisting of consulting rooms and waiting rooms, and those of the administrative department, which are more open and collaborative.
The challenge was to maintain the prestige of a Haussmann building and to modernize the technical Air conditioning, heating and electrical needs.
Conservation of the Haussmannian architecture of the premises.
Creation of a glass elevator for PRMs to make the plateau ERP.