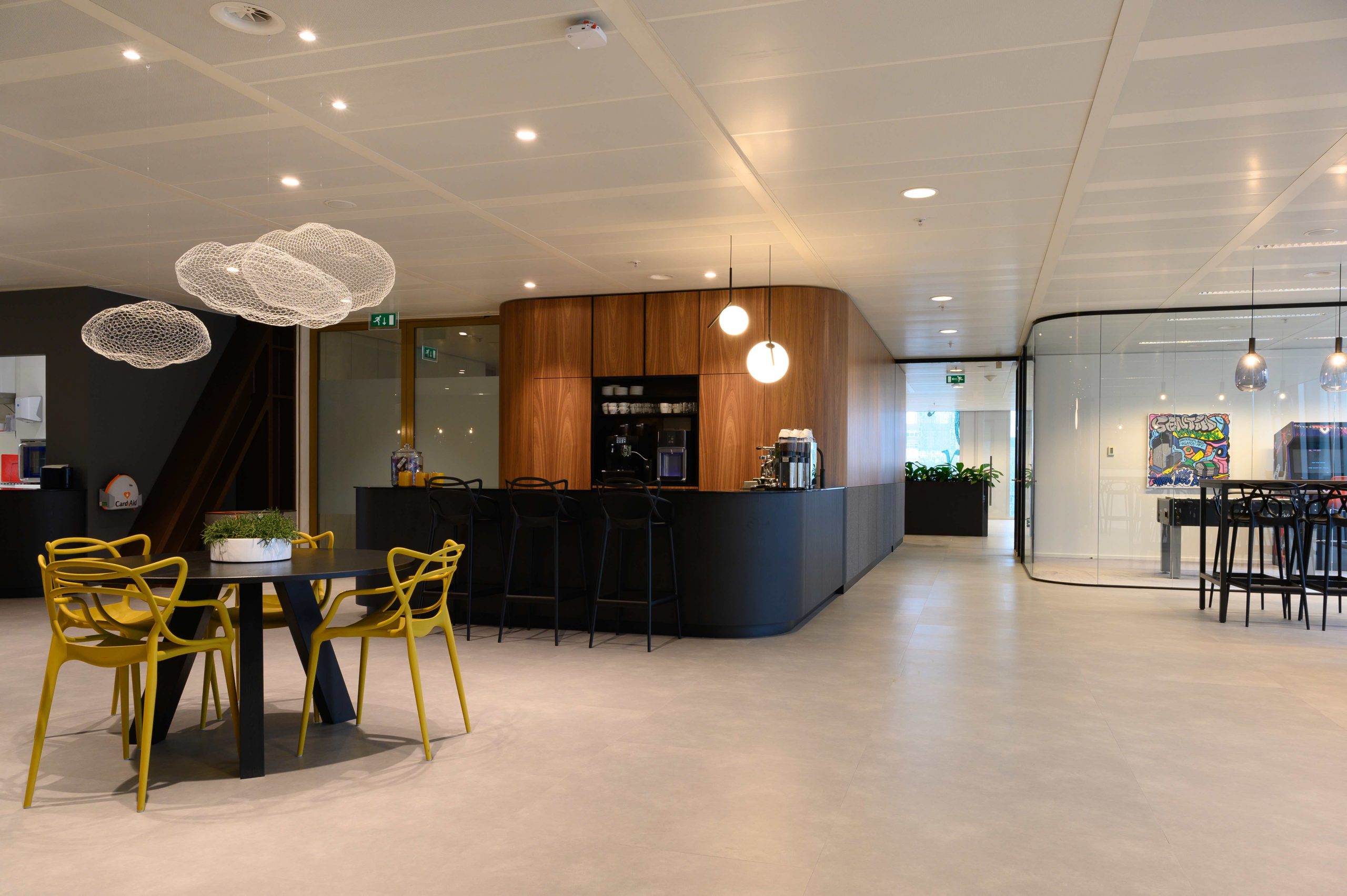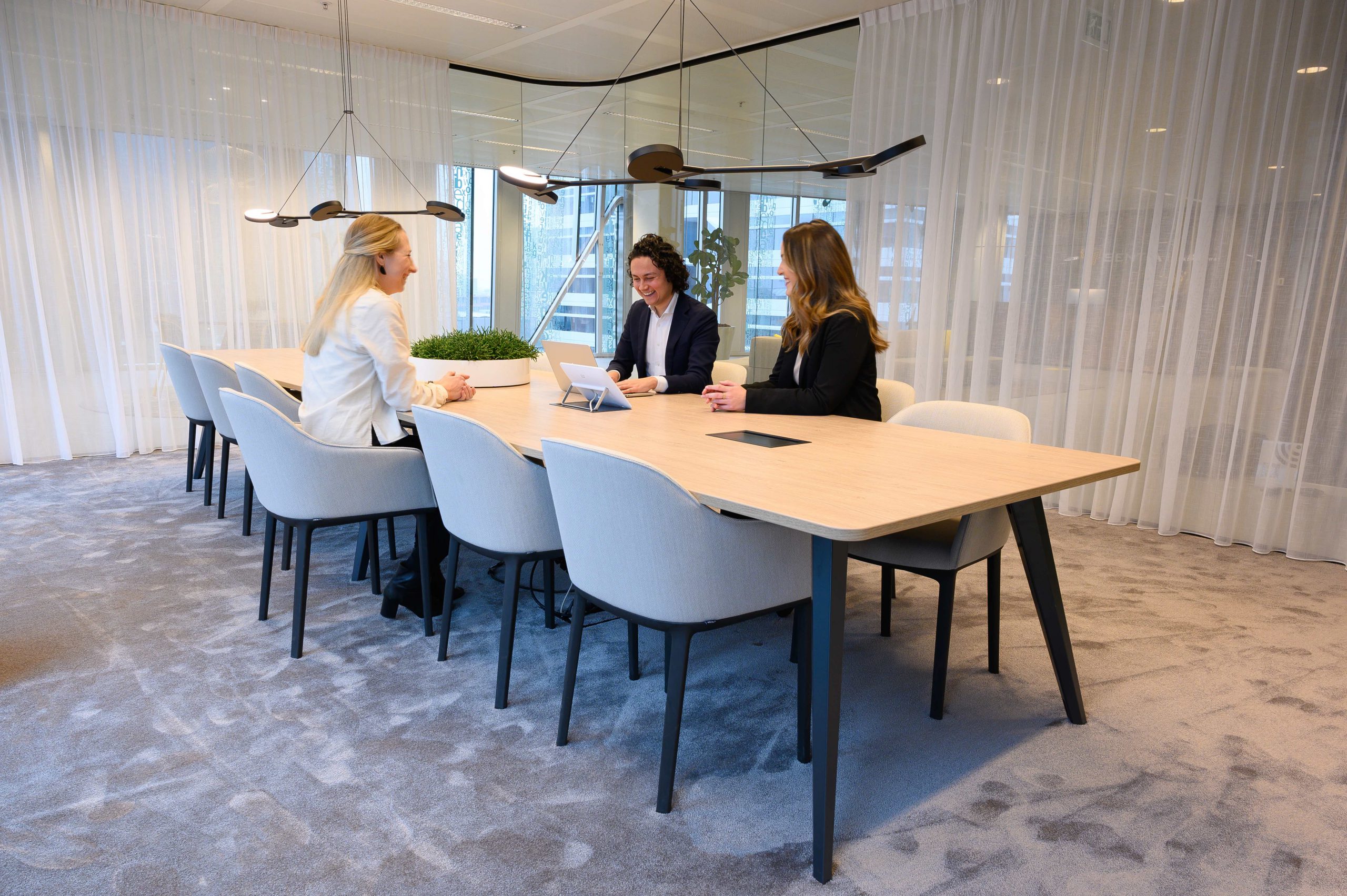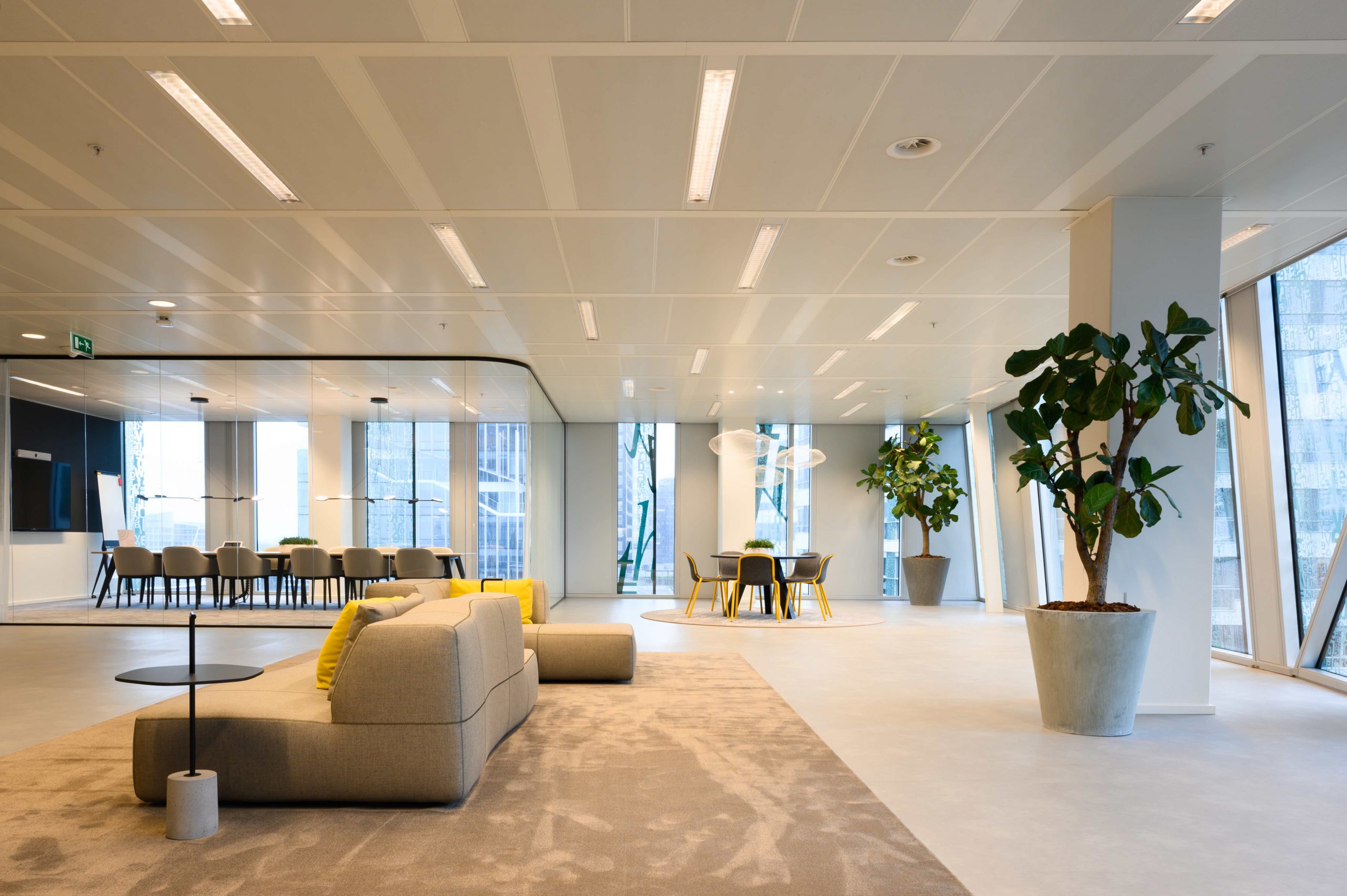 1 / 8
Similar to Sentia Rotterdam, Sentia Amsterdam is also located in an iconic building; the Rock located at the Zuid-As, the business district of Amsterdam.
Here, too, the design is closely linked to the environment. The interior reflects the corporate and luxury environment where the building is located. On the other hand the design goes hand in hand with the raw external architecture of the building itself. Internal walls are plastered and painted snow white and sturdy dark walnut wood also has been used for wall decoration. This has created a modern yet warm and luxurious atmosphere. The walnut wood has been recycled as well as the sing-in and door handles. Read more
Just like in Rotterdam, the layout of the interior is spacious, which fits well with the transparent and luxurious appearance. The same materials have been chosen for the finishing and furniture. The oval shapes in floors and meeting rooms and the train seats are designed in the same way as in Rotterdam.