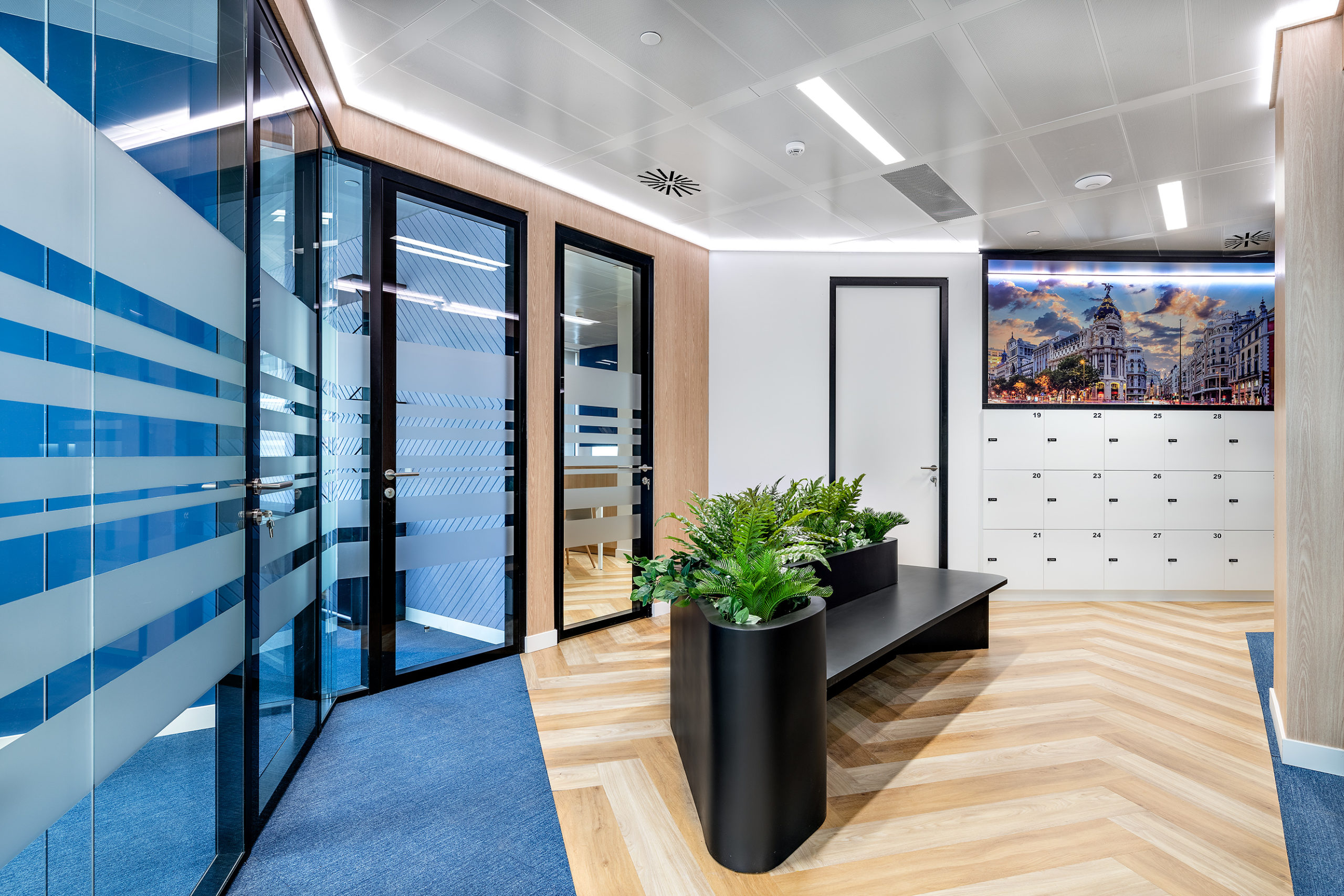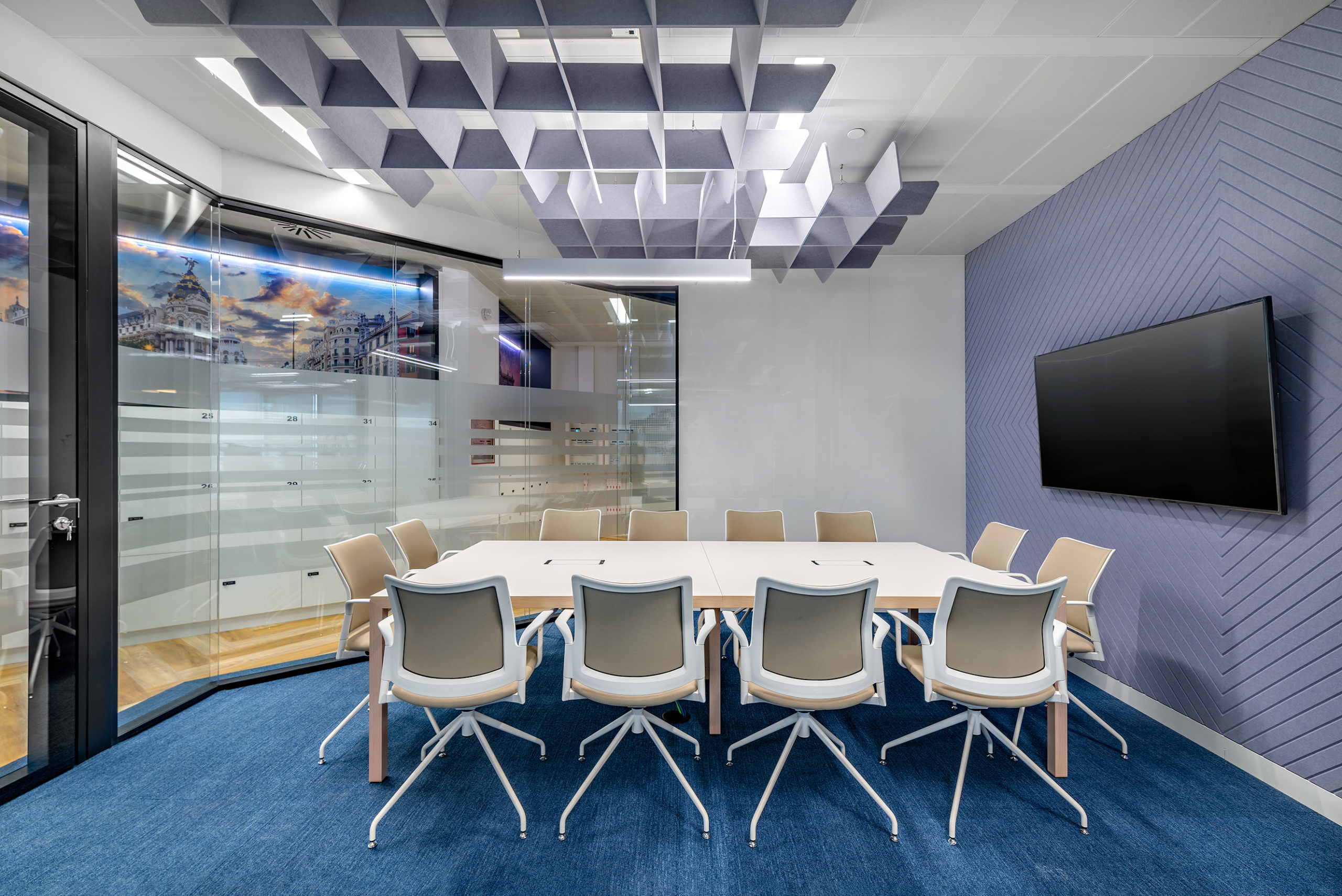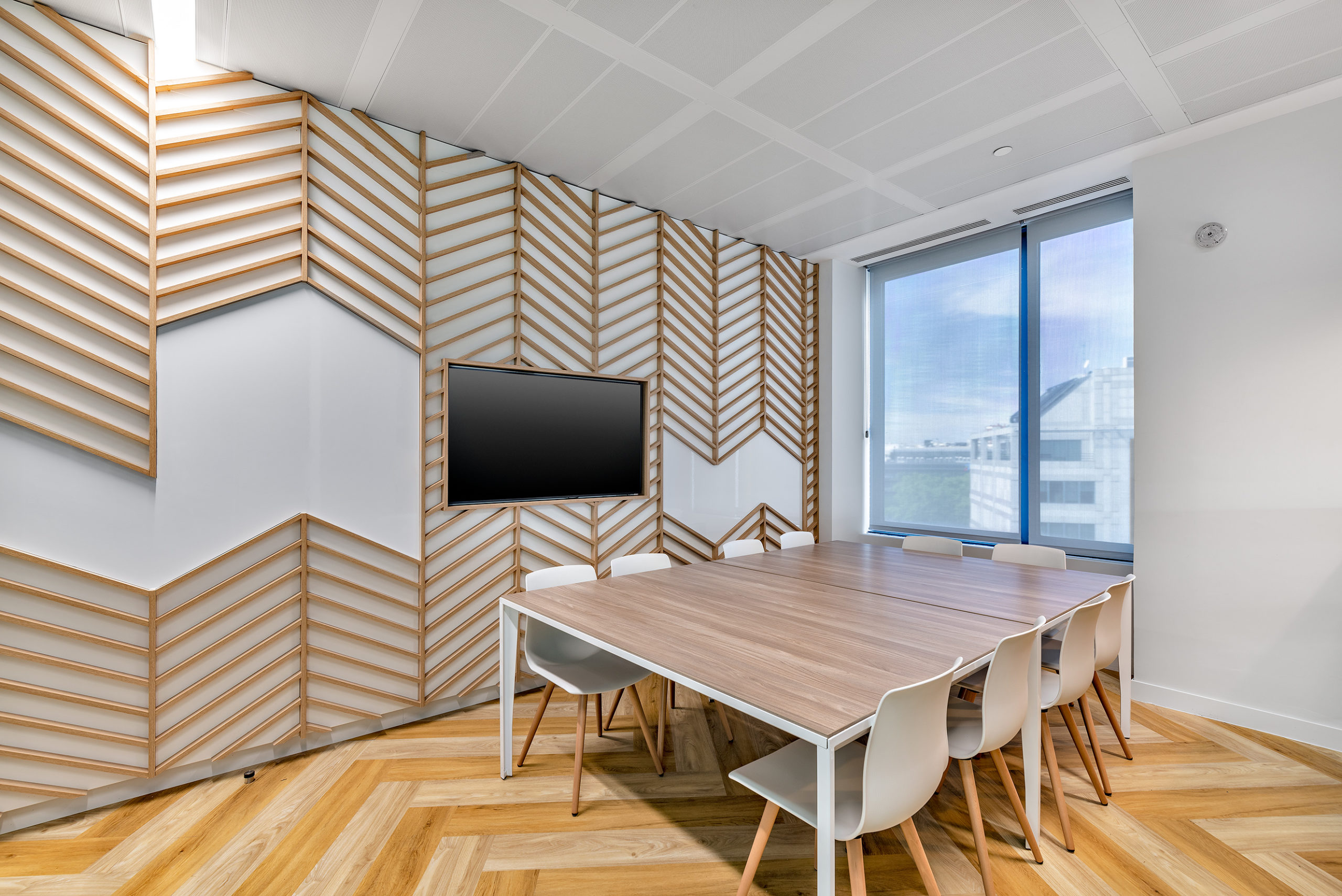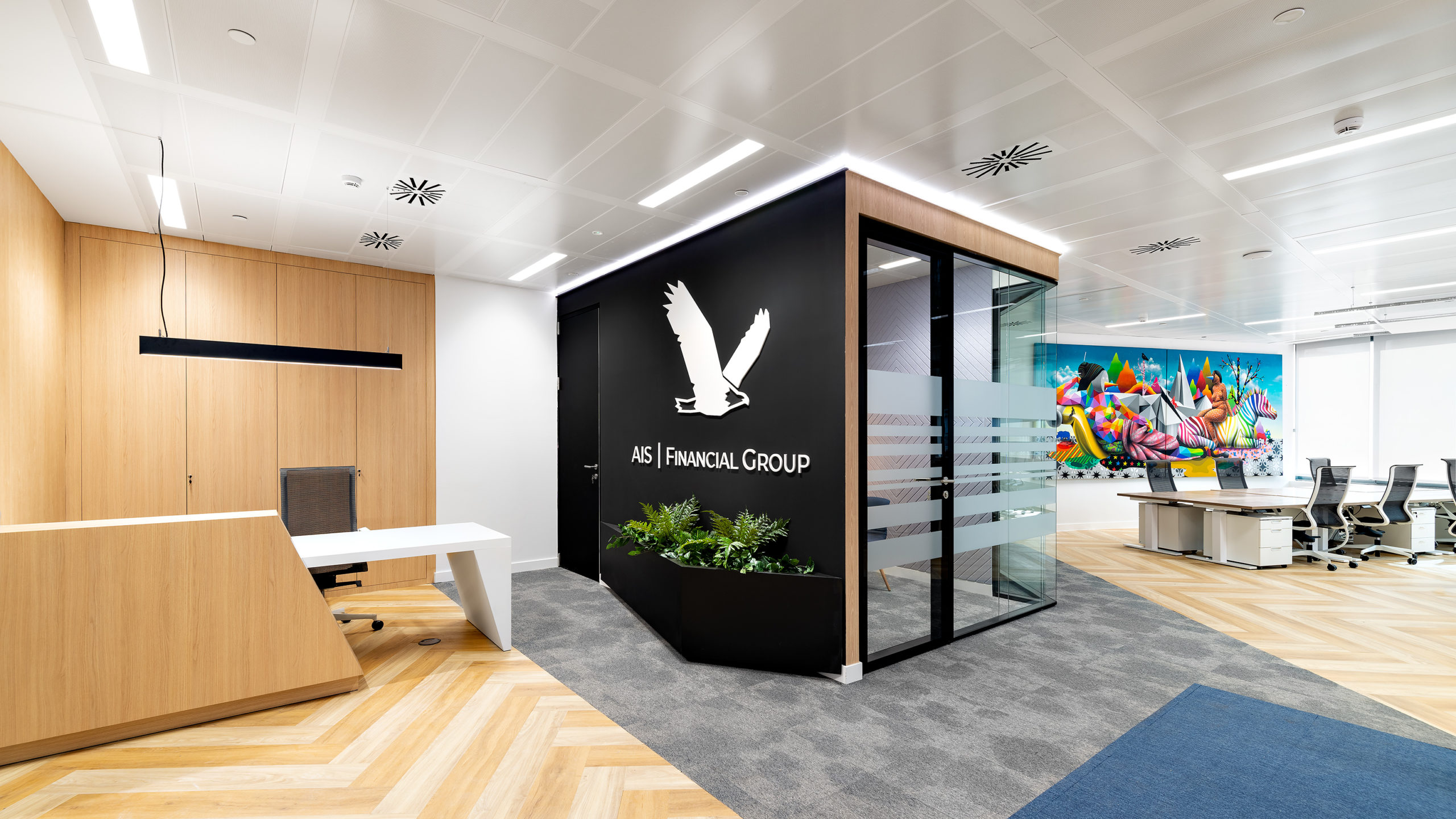 1 / 9
AIS Financial Group, a multinational financial boutique, wanted to relocate to a new office due to the growth of its staff and had clear guidelines for doing so. Tétris designed and built the new offices according to the high standards required by the company, delivering offices that are aligned with the future of workplace in a post pandemic world.
The new space is located in the center of Madrid and occupies a single floor of about 400 square meters, to which the client wanted to give a look & feel in which some more classical elements were mixed with other more informal ones, giving an attractive and modern touch to the spaces.
In the open space area, ergonomic and flexible workstations were set up to promote collaboration between employees.
The furniture proposal executed by our team had an important sustainability component. Around 50% of the pieces from the company's previous headquarters were recovered, for which the design had to be adapted with the aim of combining the new pieces with the old ones. Read more
The Tétris team distributed different details throughout the office to provide a modern and dynamic touch, required by the client. In addition, a painting by graffiti artist Okuda, which the client had previously purchased, was placed inside the open space.
Client testimonial