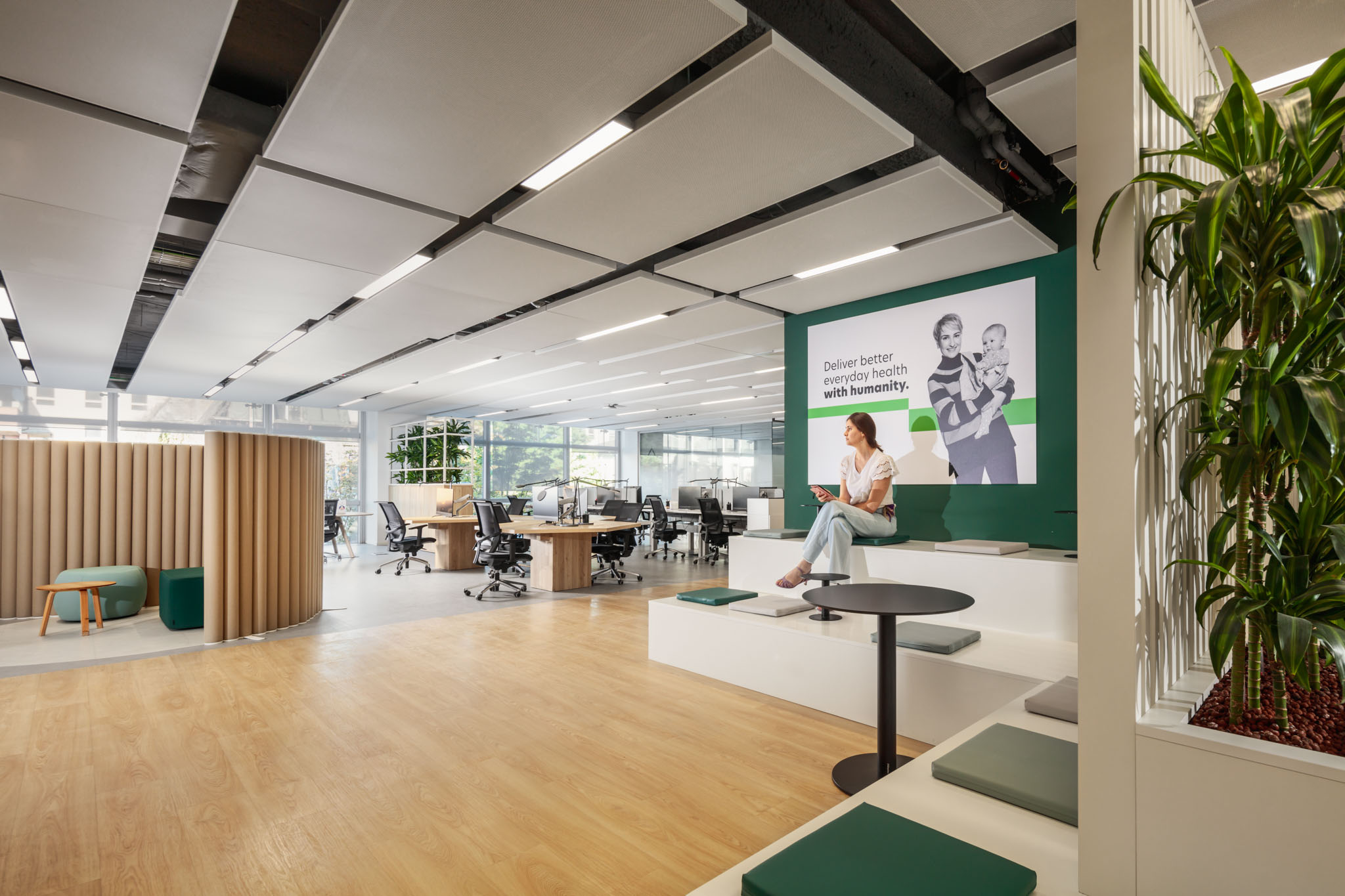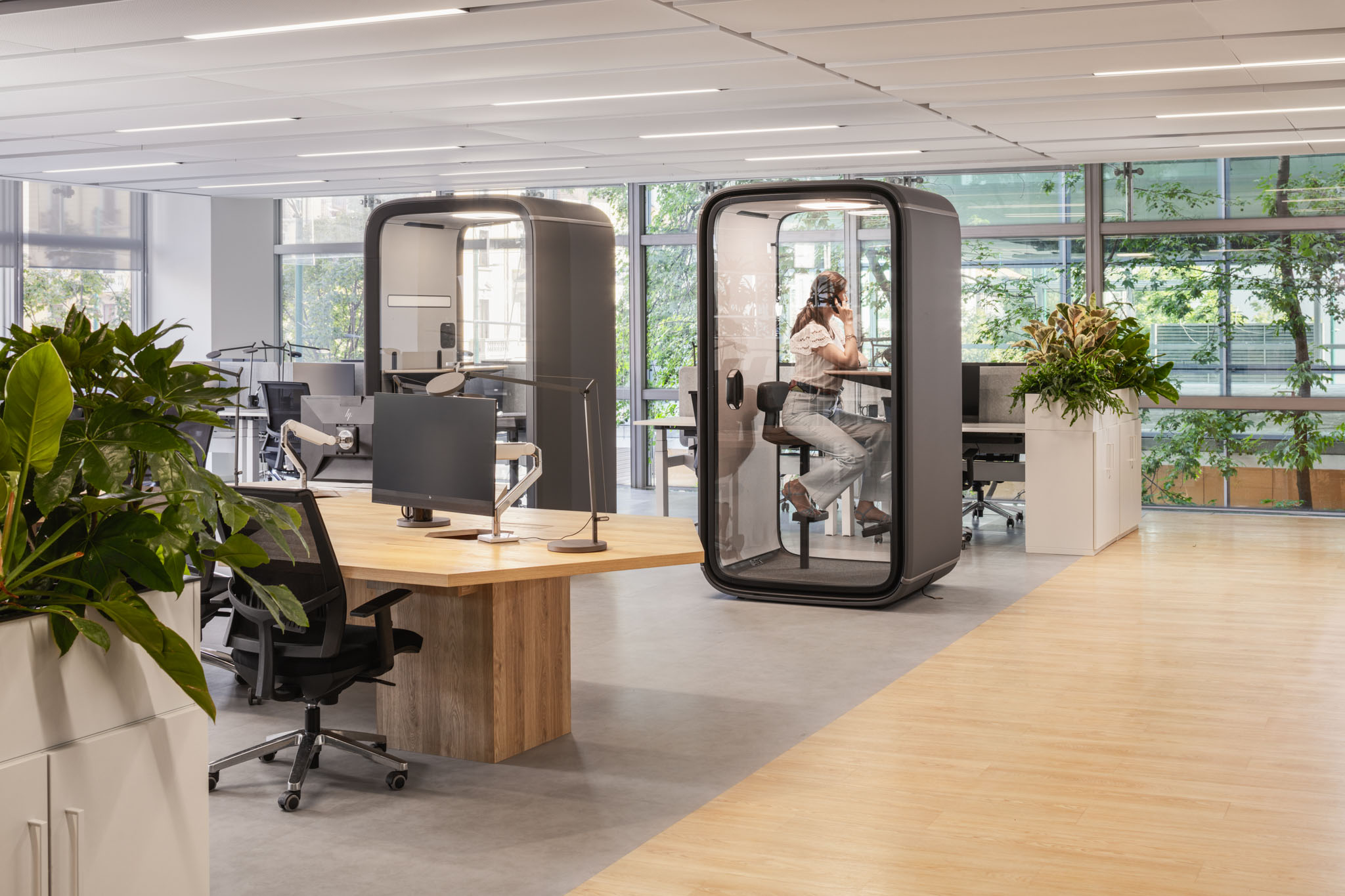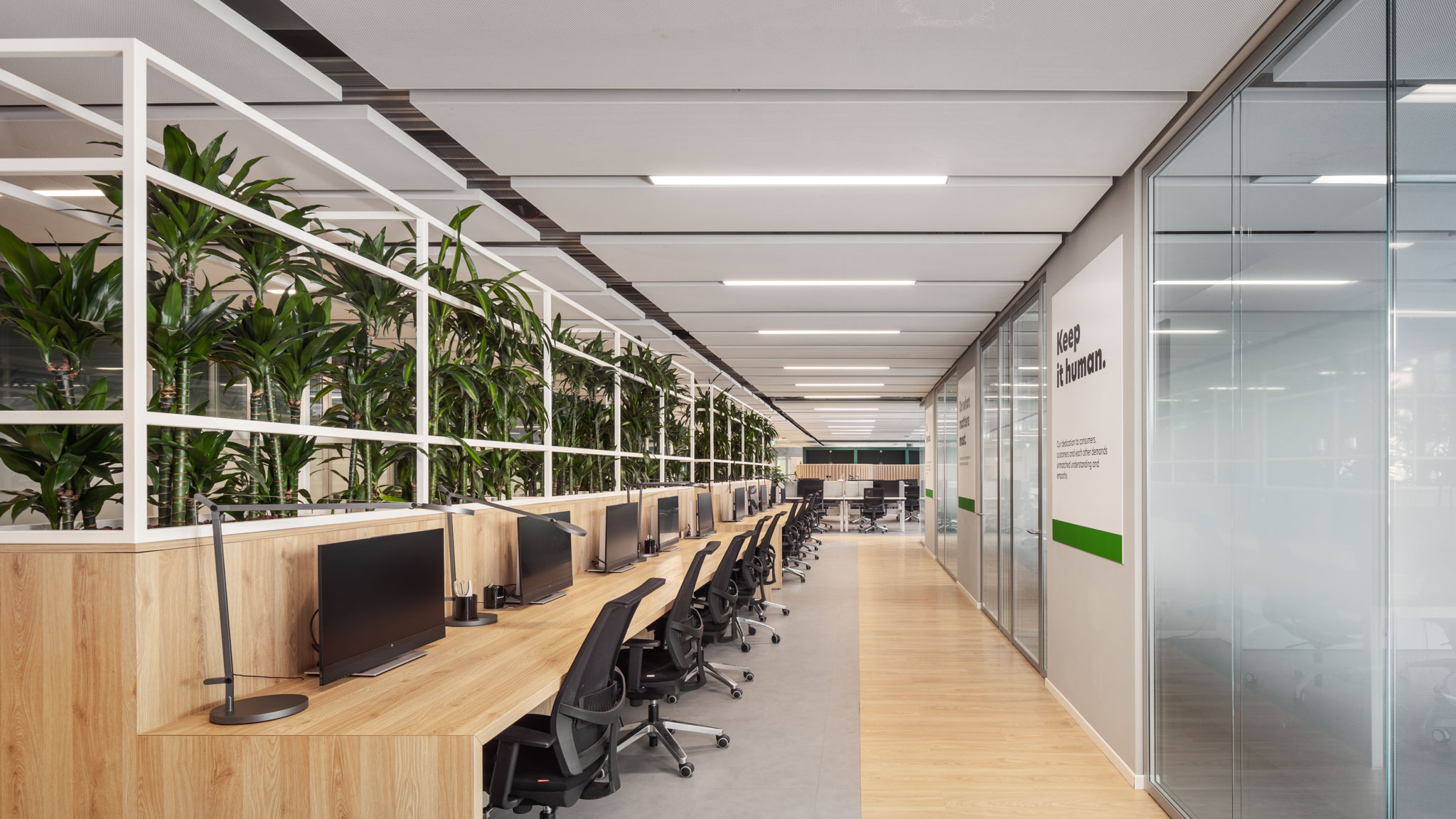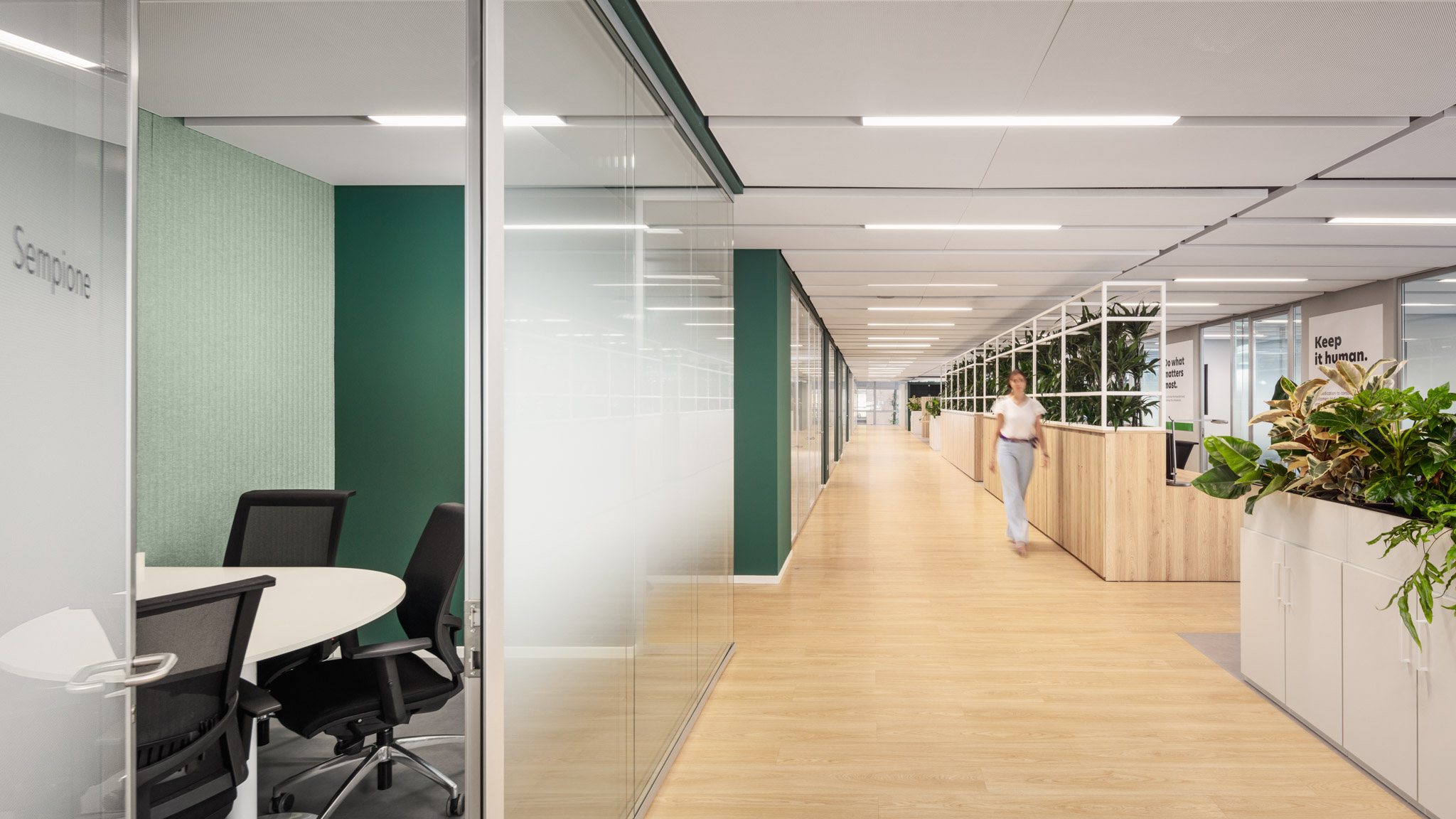 1 / 12
Haleon, a new company born from the spin-off of the Consumer Healthcare division of the GSK group, has entrusted us with the project of creating its first Italian headquarters. The headquarters is located in a strategic neighborhood in Milan and in a prestigious and cutting-edge facility that meets the modern needs of the working world.
The new headquarters occupies a space of 1,500 square meters in the iconic campus known as "Monte Rosa 91," designed by Renzo Piano Building Workshop. The complex stands out as one of the most innovative urban projects in Milan and has recently undergone a major redevelopment, transforming it into a modern mixed-use campus with executive, commercial, hybrid, and multifunctional spaces accessible to all.
The goal of the project was to create a dynamic, flexible, engaging, and inclusive work environment, in line with the innovation of the company's culture. This environment facilitates hybrid work, ensures a better work-life balance for employees, and makes them feel part of a community.
In collaboration with JLL's Project & Development Services team, we have taken care of the design of the new offices, carrying out not only the architectural planning but also the construction management activities for space customization and adaptation. We have delivered a distinctive space that meets Haleon's global brand requirements and satisfies the needs of the local team, while adhering to the expected project quality standards, budget, and timeline.
Photos: Davide Galli
Client testimonial